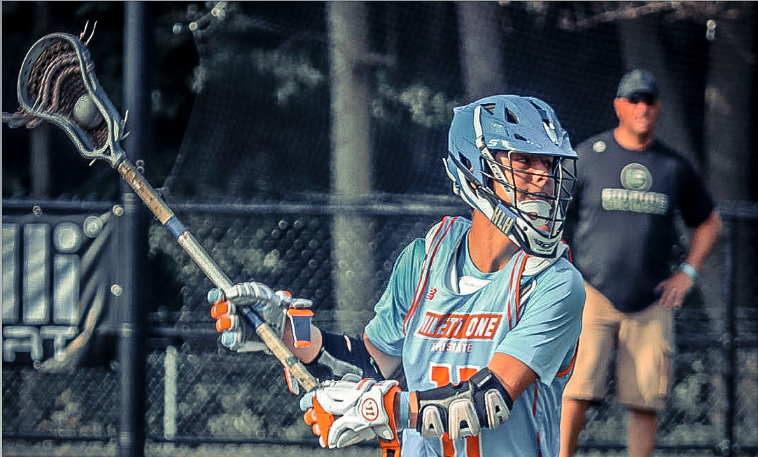 MLT Unveils Biggest Fall Schedule Ever
Get ready for My Lacrosse Tournaments' fall… ever.
Club lacrosse's events leader is proud to unveil its fall events schedule, which features new team events September Shootout, Mile High Harvest, the DSM Autumn Classic, as well as the brand-new Matt Chandik One Percent Showcase.
That's in addition to MLT favorites like the Fall Classic, Pumpkin Shootout, Elite Lacrosse Invitational and Fall Brawl, as well as the Run With The Best Showcase.
Considered by many to be the crown jewel of the November slate every year, the Fall Classic returns a massive 2020 after hosting a record-breaking 339 college coaches a year ago. Additionally, there will be many events with 2021 divisions to help enhance players' recruitment opportunities after dealing with the onset of COVID-19.
"We're excited for another incredible fall, which starts soon with the addition of the September to Remember and September Shootout events," MLT co-founder Sean Chamberlain said. "We're also thrilled to be able to have offerings for the class of 2021, which has been hit really hard by COVID-19 when it comes to recruiting. Every event that has high school divisions has film included in the team price, which will help players out tremendously during these difficult times. We can't wait to see the best teams in the country square off."
For more information on MLT's fall schedule, check out the links below and email info@mylacrossetournaments.com.
MLT Fall 2020 Schedule
Sept. 26-27: September Shootout (boys 2021-2030)
Oct. 3: Run With The Best Showcase (boys 2021-2023)
Oct. 11-12: Matt Chandik's One Percent Showcase (boys 2021 on 10.12, 2022 and 2023 on 10.11)
Oct. 17: Halloween Havoc (boys JV-2030)
Oct. 24-25: Mile High Harvest (boys 2024-2029)
Oct. 25: Pumpkin Shootout (boys JV, 2024-2030. girls 2024/25, 2026/27, 2028/29)
Oct. 31-Nov. 1: DSM Autumn Classic (boys and girls 2021-2030)
Nov. 8: Elite Lacrosse Invitational (boys 2021-2024)
Nov. 21-22: Fall Classic (boys and girls 2021-2030)