Matt Chandik's Summer One Percent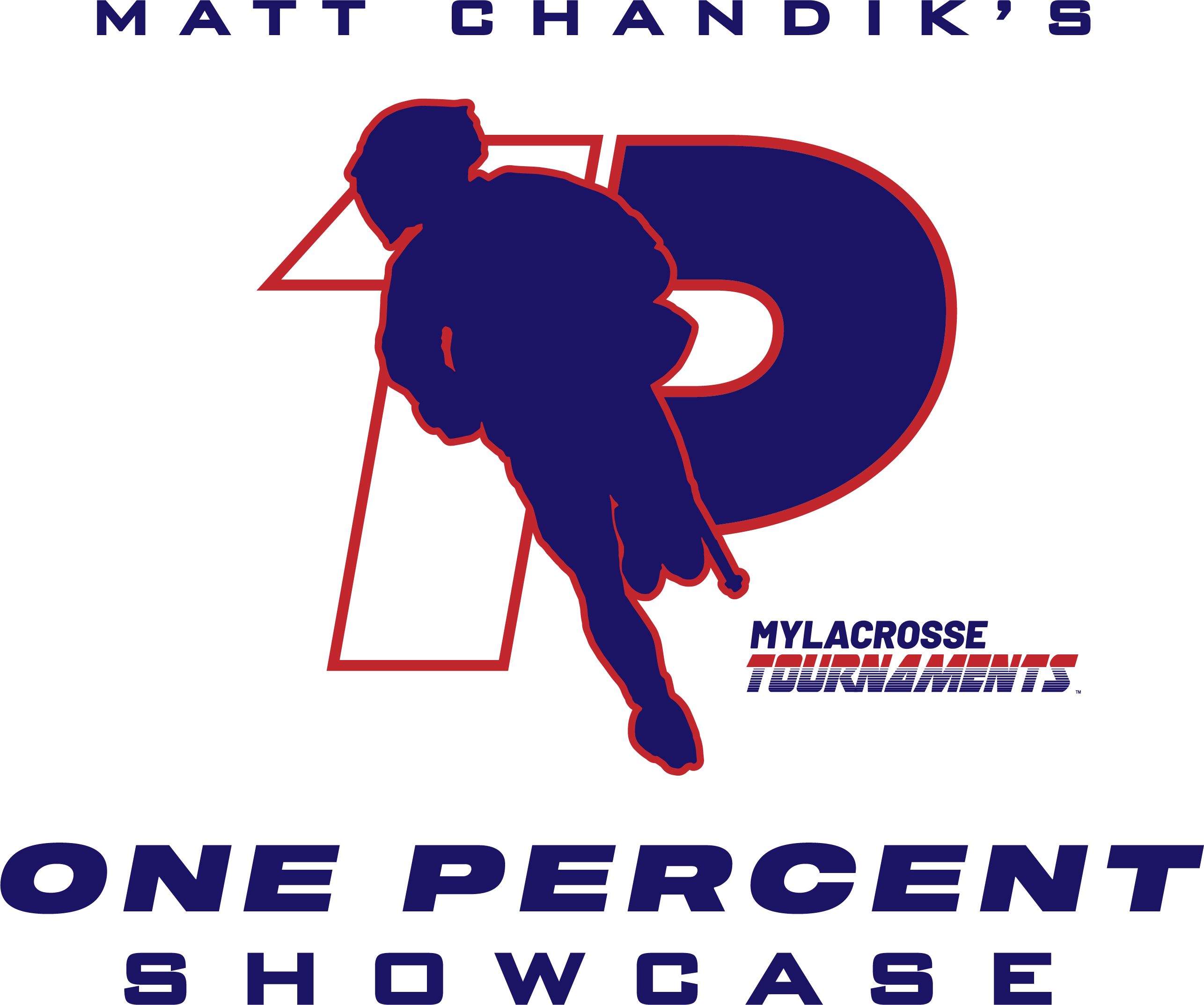 Matt Chandik's Summer One Percent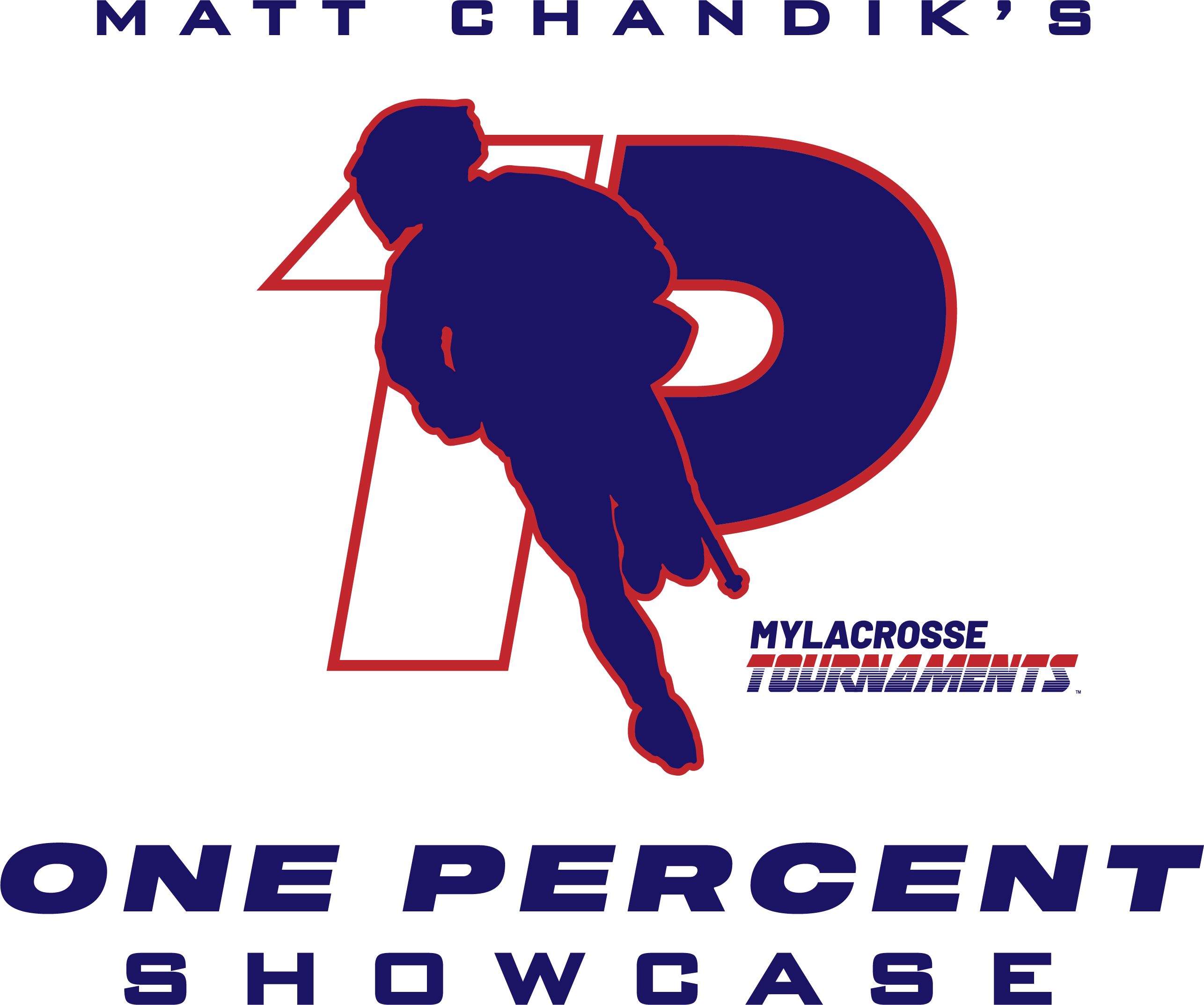 Matt Chandik's Summer One Percent
Summer 2023: June 27 (2025 and 2026) and June 28 (2027) at The Proving Grounds in Conshohocken, Pa.
Each team plays three games with four 12-minute quarters. The top 40 players will be chosen to the All-Star Game.
All games played on two fields with close proximity to each other.
Every player receives a T-shirt, jersey and shorts.
The most media coverage of any showcase, led by Matt Chandik. Chandik has nearly 10 years of lacrosse media experience. A star-studded team of photographers and videographers will be on site to help make this a one-of-a-kind showcase.
Cost: $525
REFUND POLICY
Refunds will not be given unless the player is injured and provides a doctor's note confirming the injury (no refunds within 96 hours of event start). Once a player is committed to play in the event, he is expected to play, regardless of club or high school team schedule, commitment to other events, etc. There will be no refunds issued for any reason within 96 hours of the event.  All no-shows and cancelled players within that period will be mailed their gear package.
One Percent 2023 alums have committed to the likes of...
ACC
Virginia
Duke
Notre Dame
North Carolina
Syracuse
Big Ten
Maryland
Michigan
Penn State
Johns Hopkins
Ohio State
Ivy
Yale
Harvard
Princeton
Penn
Brown
Big East
Georgetown
Villanova
Patriot
Army
Navy
Lehigh
Boston University
NEC
Saint Joseph's
ONE PERCENT SUMMER ALL-STAR GAME MVPs
Summer 2022
2024
Offensive MVP: Rowyn Nurry, attack, Salesianum (Del.) / Brotherly Love - Cornell 
Defensive MVP: Ben McCarthy, faceoff midfield, Haverford School (Pa.) / Freedom - Duke
2025
Offensive MVP: Gary Merrill, midfield, St. Anthony's (N.Y.) / Team 91 Long Island Shock
Defensive MVP: Bo Popham, defense, Delbarton (N.J.) / Team 91 Maryland Fire
2026
Offensive MVP: Tuck Gilbane, attack, Noble & Greenough (Mass.) / Laxachusetts
Defensive MVP: Nevan McKneely, LSM, Loyola Blakefield (Md.) / Team 91 Maryland
Summer 2021
2023
Offensive MVP: Leo Hoffman, midfield, Brunswick (Conn.) / Team 91 Long Island Bandits - Penn
Defensive MVP: Connor Foley, goalie, Thayer (Mass.) / Laxachusetts - Brown
2024
Offensive MVP: Jake Vana, midfield, St. John's Prep (Mass.) / Gorilla
Defensive MVP: Aidan Olazabal, goalie, Phillips Exeter (N.H.) / Team 91 Maryland
2025
Offensive MVP: Preston Evans, attack, Belmont Hill (Mass.) / Laxachusetts
Defensive MVP: Russ Fitzgerald, faceoff midfield, Penn Charter (Pa.) / Prime Time
Dynamic Sports Management and My Lacrosse Tournaments is proud to partner with Athletes Hospitality, a travel/booking agency with a nationwide reputation for excellence in managing travel for sports events.  Athletes Hospitality provides an easy way for you to book your hotel rooms with our partnered hotels at the best rates. These rates are lower than their best available rate and usually includes breakfast for your team. Click the banner below for hotel block availability.
ALL MLT EVENTS ARE STAY TO PLAY IN 2023