2021 Lax Fest Class of 2023 Standouts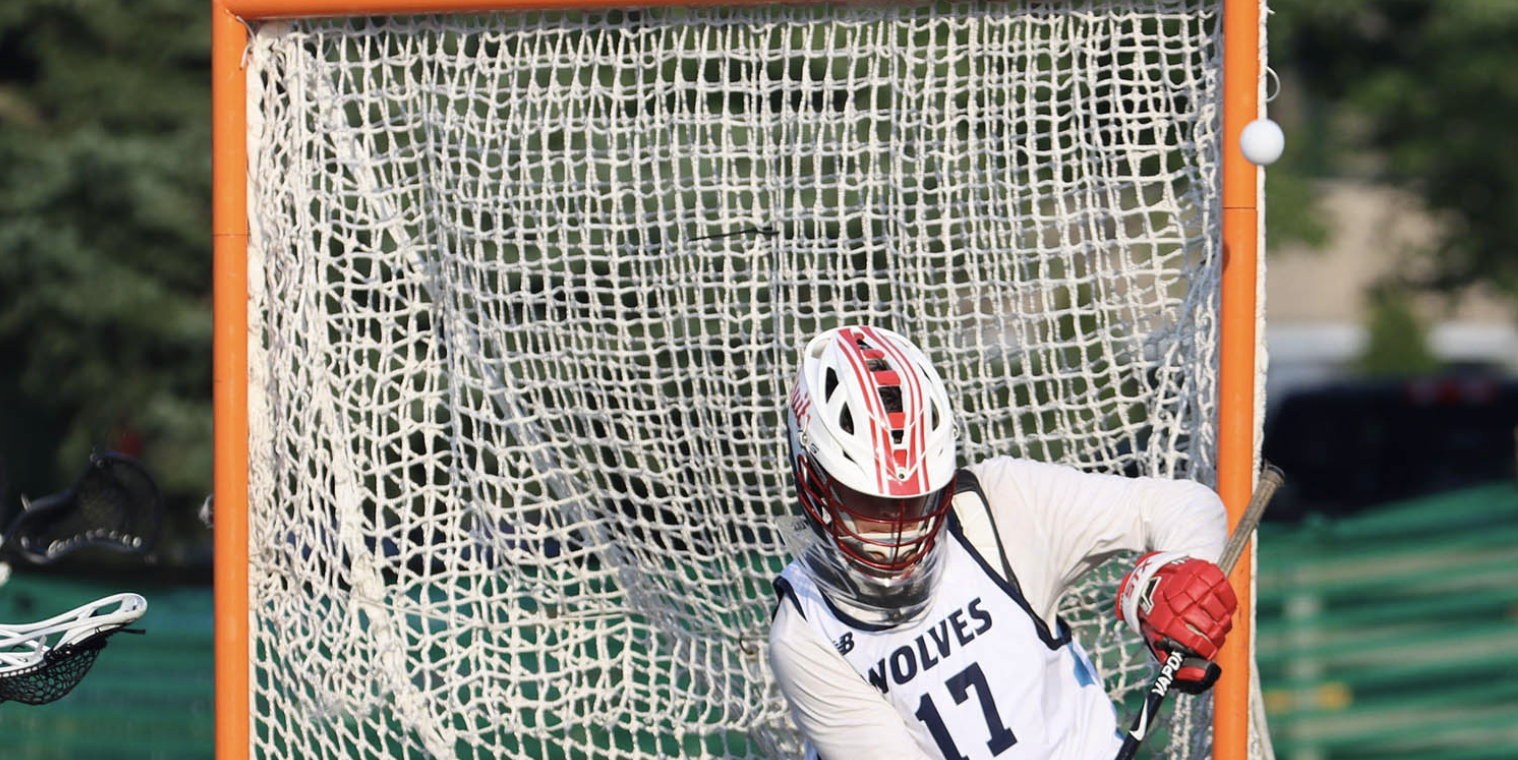 2021 Lax Fest Class of 2023 Standouts
Follow My Lacrosse Tournaments on Instagram, Twitter and Facebook. 
The Lax Fest is back!
For the 13th straight year, the Lax Fest was the crown jewel of the summer recruiting event slate. More than 80 college coaches, led by the likes of Duke, Lehigh, Rutgers, Brown, Dartmouth, Stony Brook, Hofstra, Marist and many, many more, made their way to Hofstra to take in some of the best talent in the country in the 2022 and 2023 classes. CLICK HERE for the full list of college coaches from the event. 
This is the first of two installments of standouts from the weekend. This one focuses on some of the top '23s at the event. CLICK HERE to see the list of '22 standouts.
Lax Fest 2023 Standouts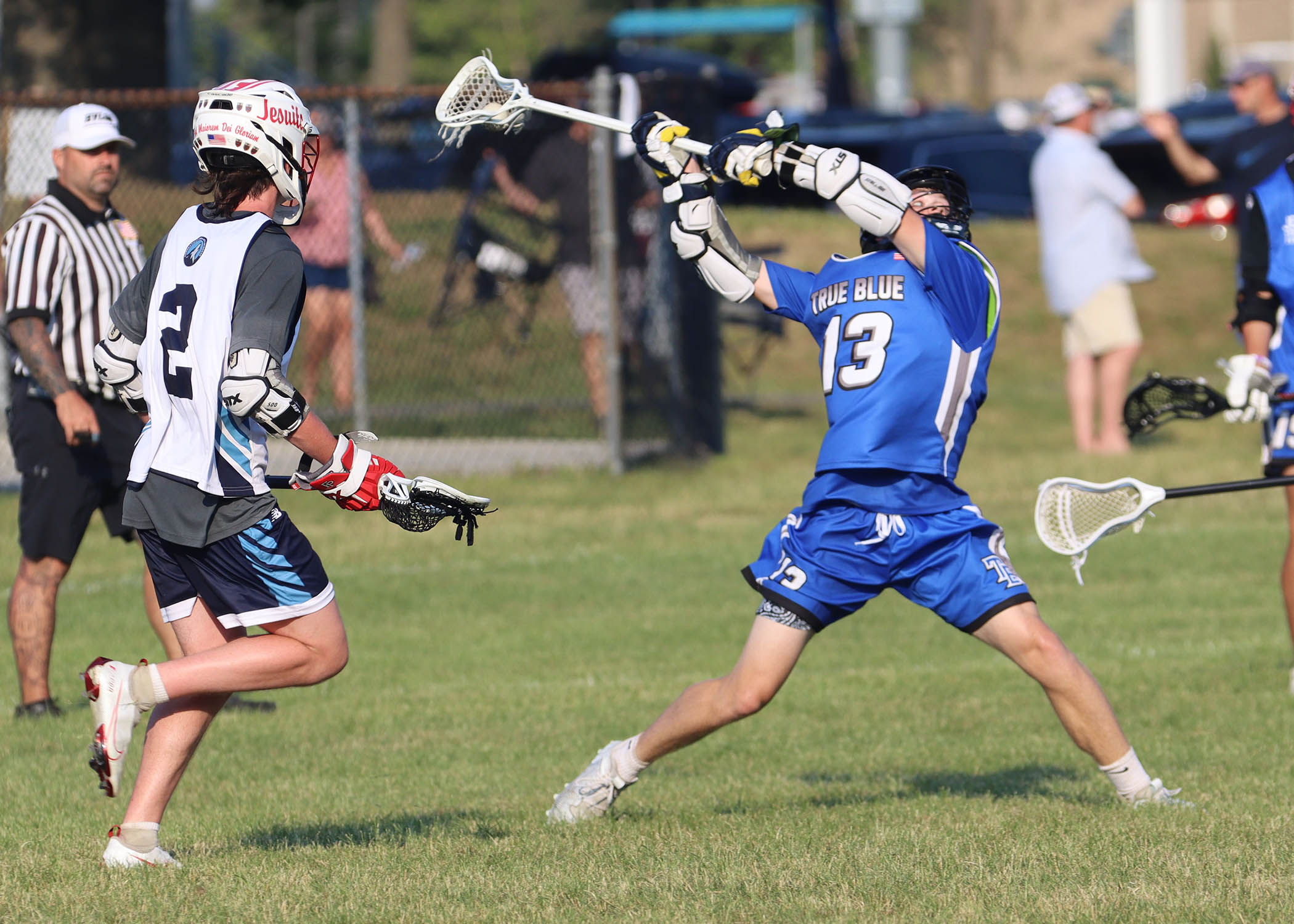 Will Birney '23, midfield, Massapequa (N.Y.) / True Blue Panthers 
Every team wants a Will Birney-type player, and those that don't have one would kill for one. An animal on ground balls with grit and toughness for days, he's the definition of a workhorse two-way midfielder. He thrived in transition but can also be a presence in a 6v6 offense, particularly with a deadly first step and great change-of-direction ability.
Marco Firmender '23, Fairfield Prep (Conn.) / CT Wolves 
You could make a great case that Firmender was the best '23 in attendance at the Lax Fest, and he had a big role in the Wolves' championship run. Physically, he looks the part of a college player already, and the big lefty is a mismatch at both attack and out of the midfield. Give him time and room and it's game over. His combination of size and speed make him a tough cover for anyone, a combination that was particularly evident on one goal in the final where he swept top side and hammered home a low shot. He seems to elevate the play of those around him and used the defensive attention that he got to his team's benefit by drawing slides and opening up back side lanes.
Greg Hilinski '23, goalie, Fairfield Prep (Conn.) / CT Wolves 
Unflappable under pressure. Hilinski came up with a huge save late to cement the Wolves' title, the cherry on top of a great tournament for him. He made a number of 1v1 saves, including a couple of show-stoppers in the title game, and he exudes confidence. His teammates seem to love playing in front of him and it's not hard to see why.
James Krieg '23, midfield, Comsewogue (N.Y.) / Twenty4 Fire 
Krieg was a problem for defenses coming out of the box, particularly when he had time and space to create. He did a good job of getting downhill fast toward the cage and getting his hands free to pick corners on the run. When slides came his way, Krieg dragged them out and found open guys on the back side for scoring opportunities.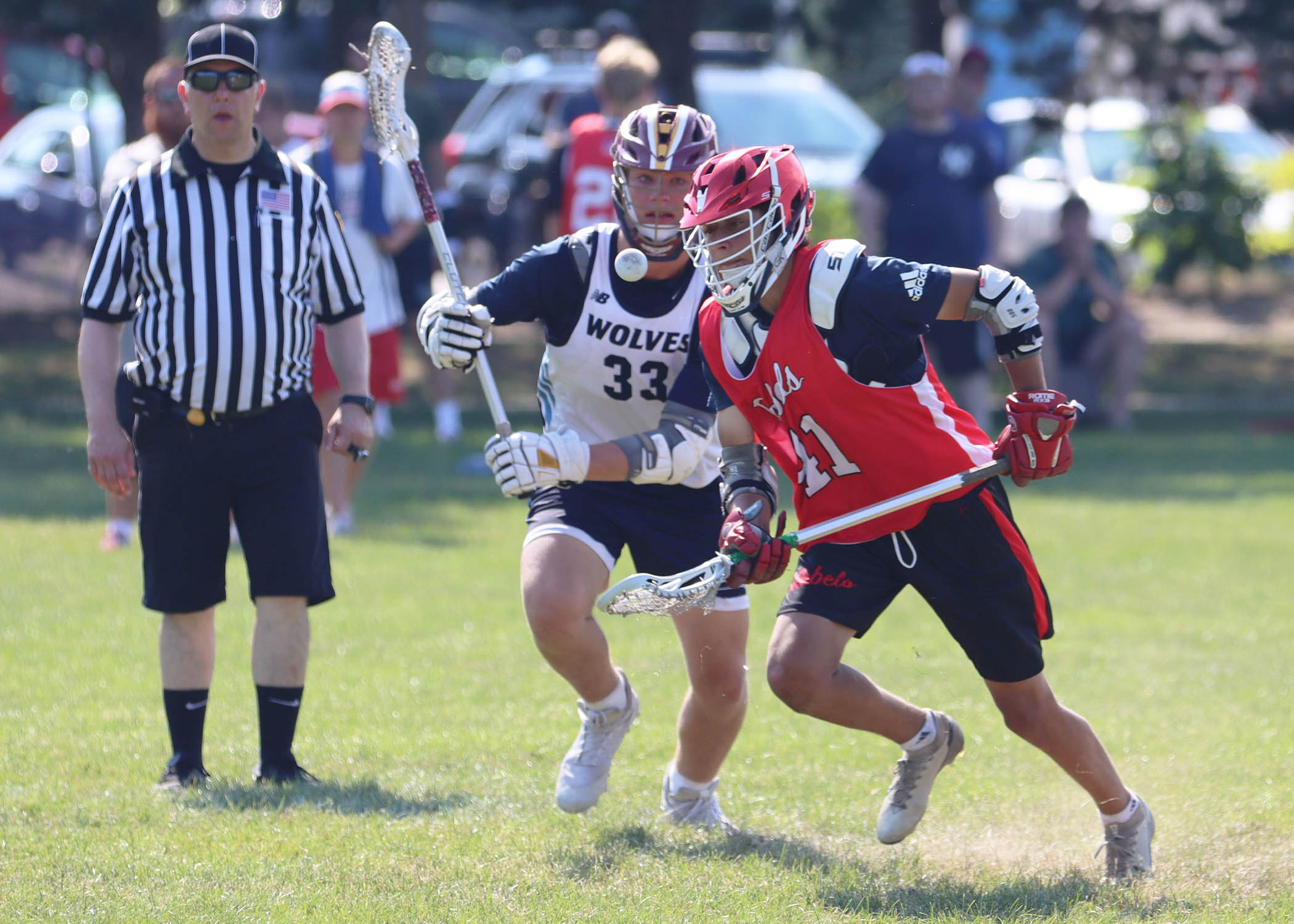 Michael Kitevski '23, faceoff midfield, Ward Melville (N.Y.) / Rebels 
Kitevski's hand speed stood out right off the hop, but he also did a nice job of working in clamp and plunger moves. He wasn't just good technically, though. Kitevski did an excellent job of battling for and picking up tough ground balls to ensure possession for the Rebels. He communicated well with his teammates, often guiding them to loose balls, and once he gets hot, he can really start racking up the wins.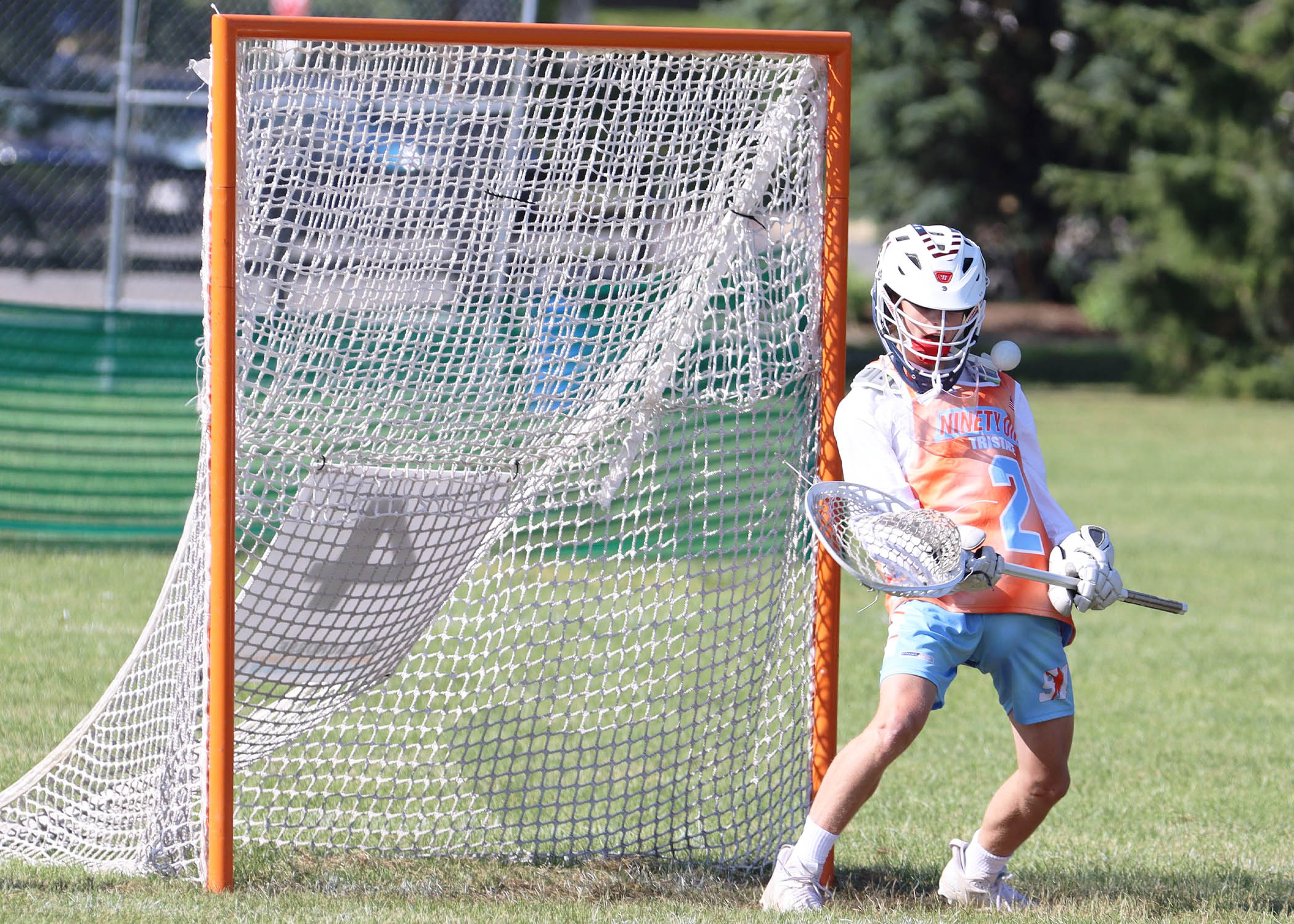 Kyle Klion '23, goalie, Edgemont (N.Y.) / Team 91 Tristate 
Klion isn't the biggest goalie out there, but he consistently finds a way to take away sure-fire goals. He kept 91 Tristate in it in the semifinals with a brilliant first half where he yielded two goals and must have stopped close to 10 shots. Klion is patient in the cage and doesn't play out of position. He stepped to the ball well and came away with a handful of really impressive saves, and his communication skills were on point.
Collin Kurdyla '23, midfield, Bridgewater-Raritan (N.J.) / 2KL
The younger brother of Rutgers '22 commit Brady Kurdyla, Kurdyla was the engine for the 2KL '23 offense. Blessed with a great frame at around 6-2, 190 pounds and coming off of a 23-goal, 31-point sophomore campaign at B-R, he's an elite level who can take over a game. Kurdyla attacked defenses from multiple spots, showing a high-level IQ and skill set by scoping out weaknesses and open holes in the defenses and exploiting them. He wasn't afraid to get into the belly of the defense to score goals.
Maddox Little '23, attack, Fairfield Prep (Conn.) / CT Wolves 
Little vaulted his team into the final by winning a Braveheart in the semifinals against a very good Rebels team. That's one way to stand out, but he did much more than win a 1v1. Little is the QB type that every team needs. He doesn't make many mistakes, doesn't press his shot and makes sure to get everyone involved. His high IQ enables him to diagnose plays before they happen, and he was in full control at the Lax Fest.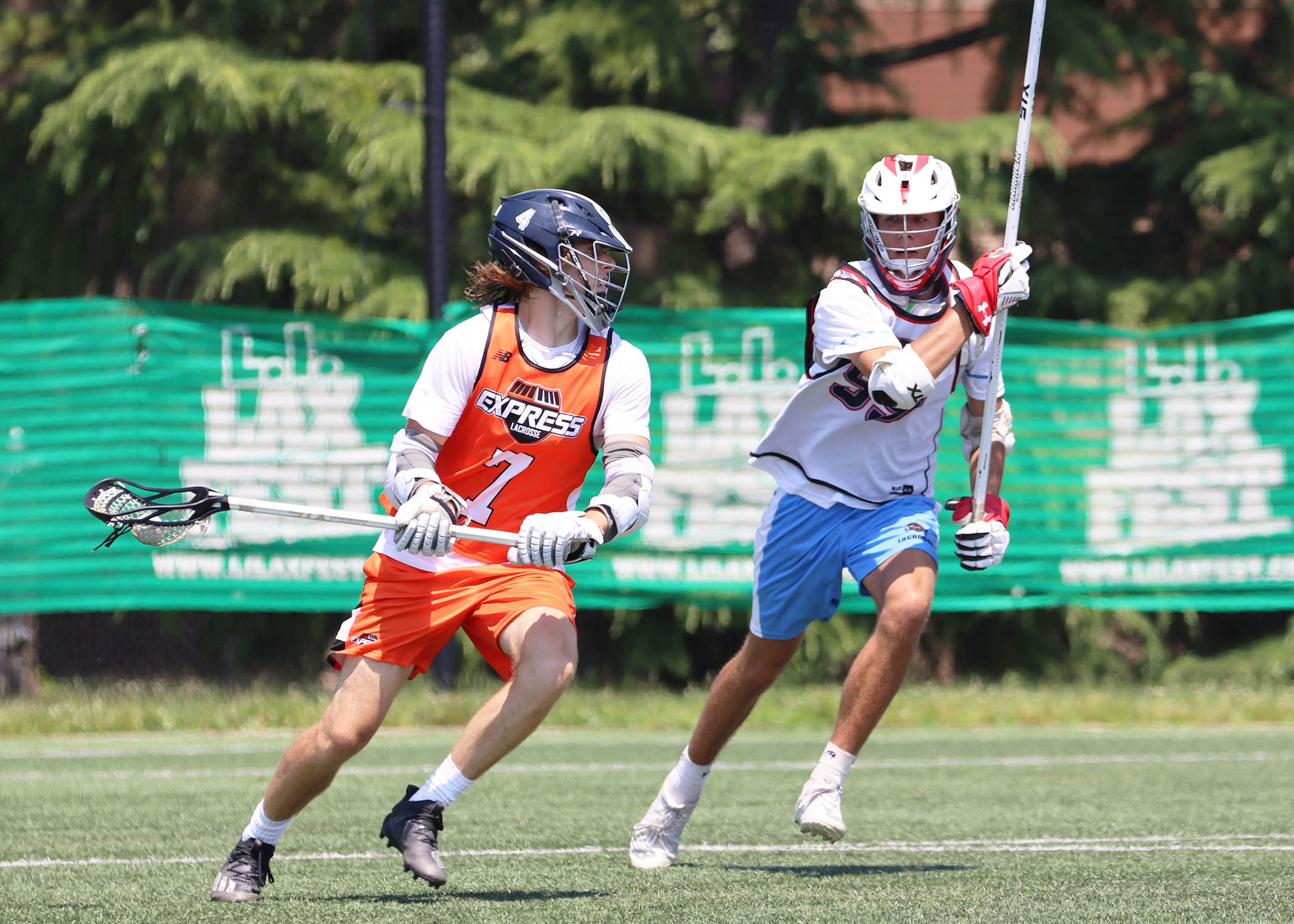 Max Mariasch '23, midfield/attack, Hewlett (N.Y.) / LI Express Moran Orange
Mariasch was a sophomore starter at Hewlett, where he pocketed 10 goals and six assists, and it's his athleticism that should endear him to college coaches. He can run by guys with ease in the open field and packs a heavy shot, and he also plays defense and looks to enjoy it. He was a big factor in helping Express Moran to a division title.
Danny McMahon '23, attack, Plainedge (N.Y.) / LI Rebels
McMahon led the charge for a Rebels team that reached the semifinals. He's a smooth offensive player with good size who racked up a handful of goals throughout the tournament. He did a nice job of using his athleticism to create his own shot.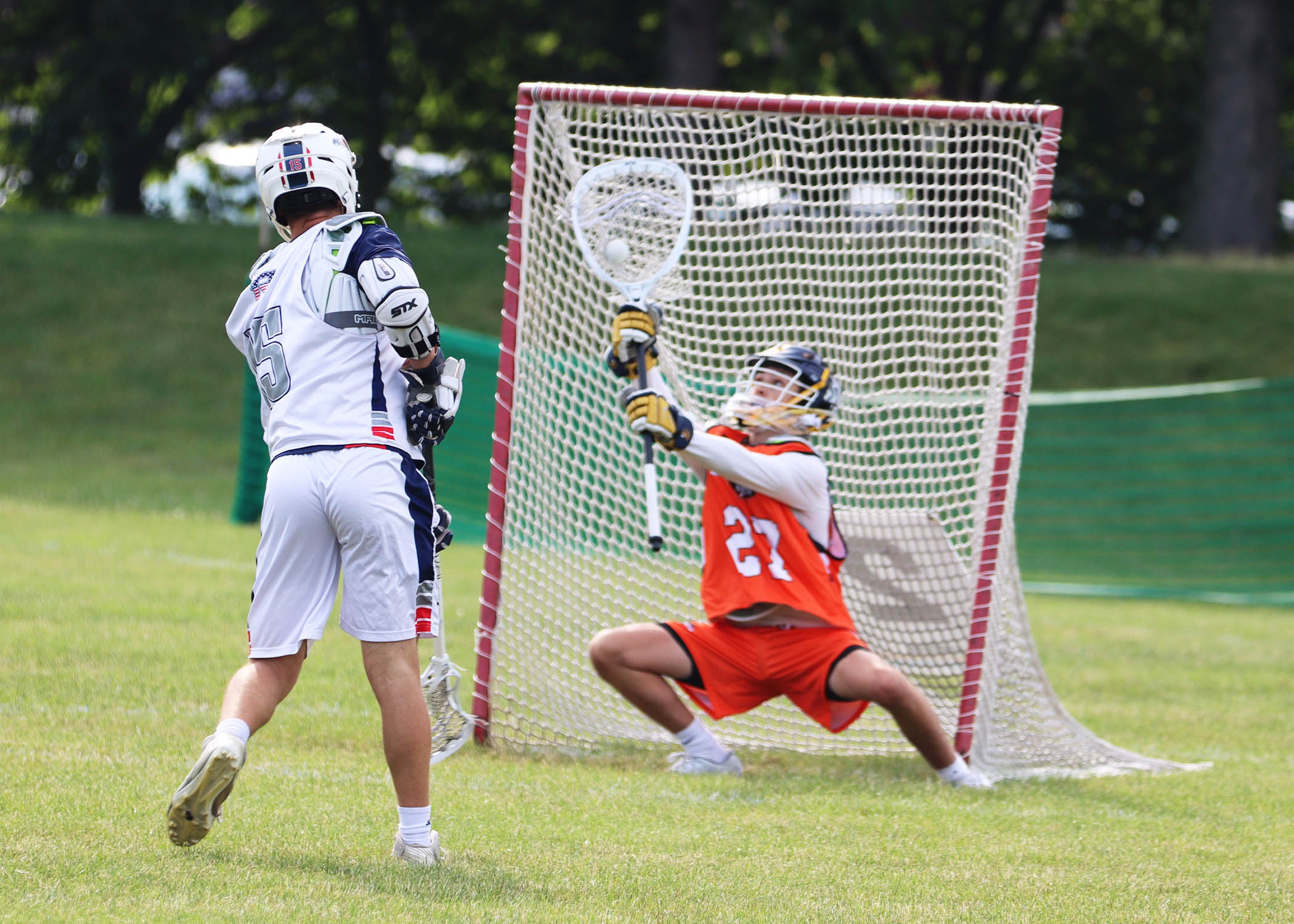 Will Pocsik '23, goalie, Weston (Conn.) / Express North 
Pocsik was very good off the hop for Express North, shining in the tournament opener with a number of impressive 1v1 saves. He had a point-blank denial on a wide-open low-to-high rip that shined, and he also denied a couple of saves on the back pipe by quickly moving his feet and matching stick. Pocsik is very springy and light on his feet and he moves around the cage well, and he was constantly barking out instructions to make sure his defense was in the right spot.
Jack Skarren '23, defense, Long Beach (N.Y.) / Igloo Nordic Edge 
A long, athletic defender who loves to get out on his matchup and excels as a cover guy, Skarren did a great job of simply staying between his man and the cage. Transition was where he really stood out, though. Skarren gets up and out in a hurry with the ball in his stick, and he had an absolutely delightful play where he threw a fake at the midline that took out a pair of opposing middies, then zipped a pass to the back post for a tap-in goal.
Jason Rubinstein '23, goalie, Greens Farms (Conn.) / CT Wolves 2022
Rubinstein played up with the '22s, making up an exceptional goalie duo with Andrew Albert (see above). An elite-level athlete in the cage with a reputation for being an extremely hard worker, Rubinstein was consistently outstanding in the cage. He's springy and uses that athleticism to get to shots that he shouldn't be able to get. He made a number of terrific saves in the title game, too.
Peter Thomann '23, defense, Calhoun (N.Y.) / True Blue Panthers 
It sure doesn't take long to notice Thomann when you're watching True Blue play. He's got a distinctive style and loves guarding guys out to the parking lot. Thomann has the speed to match up with anyone and drives into guys hard when he's checking them. You're dreaming if you think you can catch him in transition, too. He was outstanding in the clearing game and could potentially be an elite-level recruit as either a close defenseman or LSM.
Honorable Mention
Tim Cleary '23, defense, Northport (N.Y.) / LI Express Moran Orange
Brayden Donnellan '23, attack, Chaminade (N.Y.) / True Blue Panthers
Joe Doyle '23, faceoff, Connetquot (N.Y.) / LI Rush Mayhem
Liam Doyle '23, midfield, Glastonbury (Conn.) / CT Wolves
Sean Esslinger '23, faceoff, Weston (Conn.) / CT Wolves
Ryan Fountain '23, defense, Massapequa (N.Y.) / True Blue Panthers
Michael Matthews '23, midfield, North Babylon (N.Y.) / LI Rush Mayhem
Cameron Shipman '23, goalie, Brunswick (Conn.) / Predators Black
Jake Solomon '23, midfield, Chaminade (N.Y.) / LI Express Moran Orange