2022 Southeast Spring Showcase Standouts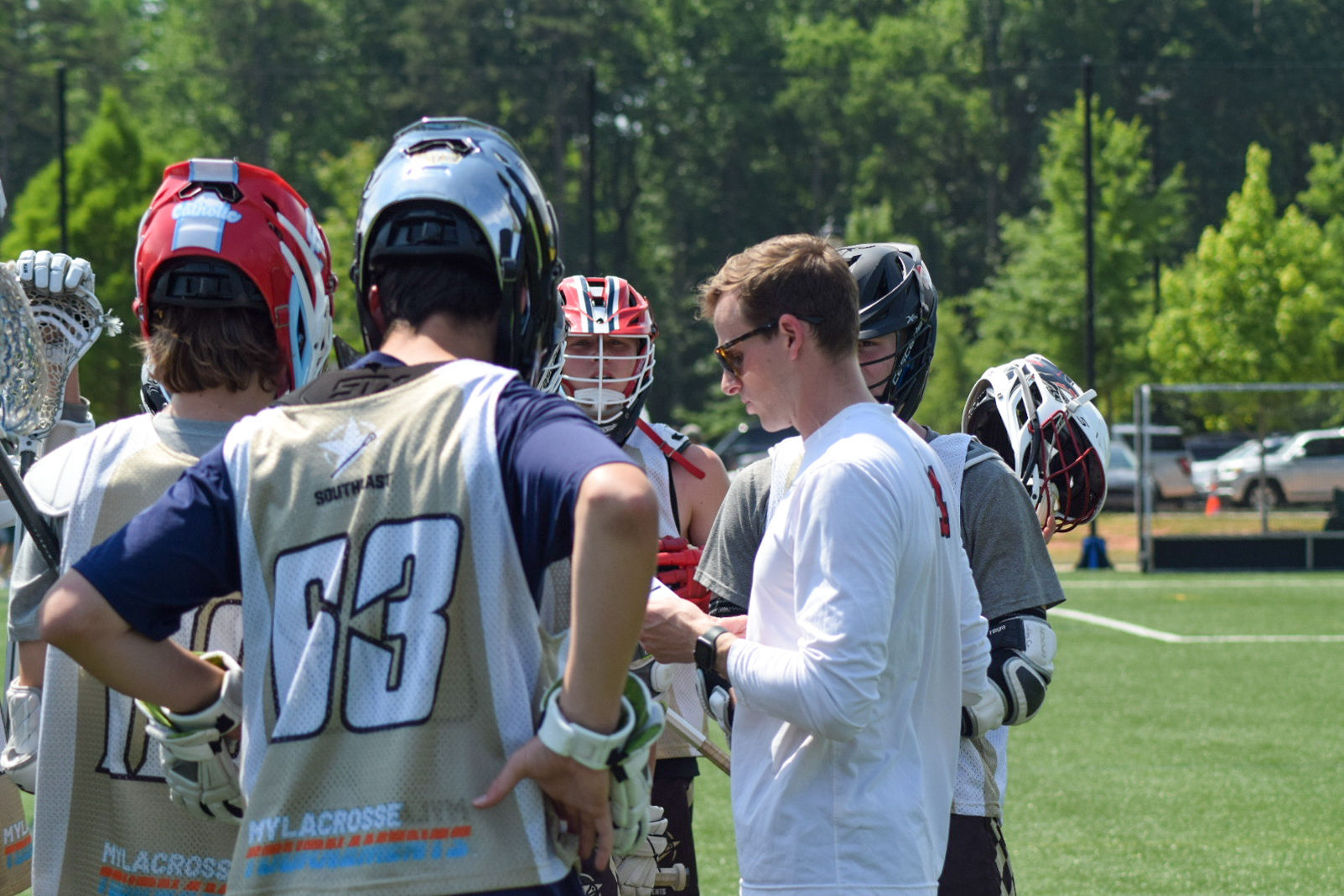 2022 Southeast Spring Showcase Standouts
Follow My Lacrosse Tournaments on Instagram, YouTube and Twitter.
If you wanted to check out the best talent in the Carolinas and beyond, the Southeast Spring Showcase was the place to be.
More than 250 players in the 2023, 2024, 2025 and 2026 grad years came out to test themselves against elite competition and learn from more than 30 college coaches.
The game preceded the second annual Southeast Senior Showcase, which brought out 46 of the South's top seniors. CLICK HERE for some of the standouts from that game.
Here's a look at some of the players who stood out the most in the underclass action.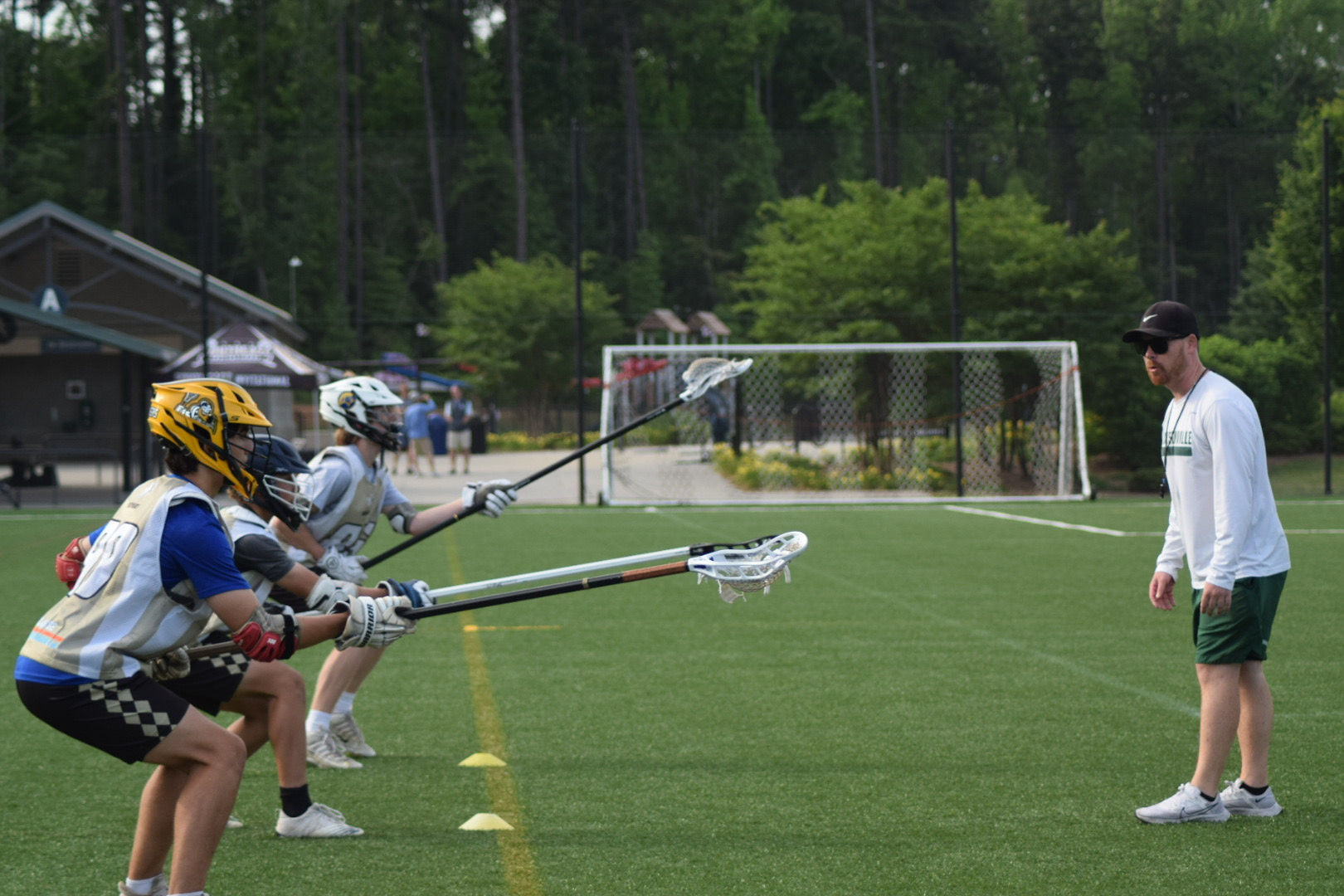 View this post on Instagram
2023/2024 Standouts
Best Performance
Jack Ransom '24, attack, Charlotte Catholic (N.C.) / Team 91 Charlotte / Team 91 South
Fresh off of posting more than 100 points as a sophomore en route to collecting Southwest Conference Offensive Player of the Year honors, Ransom was electric right off the hop. The NLF's No. 59 sophomore racked up an eight-point game in his first game of the day. He's a terrific shooter, but doesn't get enough credit for his lacrosse IQ and skill level. Ransom made a bunch of quick little plays that showed off his ability to think the game a half-step ahead of everyone. He's not the fleetest of foot, but makes up for it by diagnosing plays faster than everyone else. He's the type of attackman that could make a killing in the Big Ten if paired with the right personnel around him.
Other Standouts
Marshall Pritchett '24, Porter-Gaud (S.C.) / Charleston Elite 
Pritchett stands out right away due to his massive 6-5, 200-pound frame. The Charleston Elite product is also the top-rated sophomore quarterback in South Carolina, which is generally an indicator that he's going to receive a ton of collegiate football interest. Saturday, he ran through checks with ease and is simply bigger, faster and stronger than everyone. He draws a ton of defensive attention as a result and the potential to blossom into an elite player is definitely there.
Garrett Coombs '24, Lucy Beckham (S.C.) / Charleston Elite / Team 91 South
Coombs has more sandpaper to his game than a Home Depot. He relishes the opportunity to get out and play a physical, nasty game. Tough as nails with the footwork to match up with just about anyone, he showed the potential to blossom into a true No. 1 cover guy. He throws checks with a vengeance. Also a football safety, the 6-1, 175-pounder could be one of the bigger recruits to come out of South Carolina.
Wes Cohn '24, LSM, Athens Drive (N.C.) / Team 91 Carolina / Team 91 South
Ian Songer '23, LSM, Cardinal Gibbons (N.C.) / Team 91 Carolina / Team 91 South
These two are basically the same player, so it makes sense to put them together. A pair of tall, athletic poles, both love to embody the LSM position by being terrors in the middle of the field. Cohn, a righty, and Songer, a lefty, pressure the ball aggressively and get the ball on the ground in a hurry. Cohn showed terrific lateral quickness throughout, while there isn't a check that Songer won't try once. 
View this post on Instagram
Brady Kam '24, goalie, Fort Mill (S.C.) / Team 91 South / Team 91 National
A solid all-around goalie who thrives first and foremost as a strong ball stopper, Kam has a good-sized frame that allows him to take up a lot of space. Kam did a nice job in the clearing game, but it's his ability to get to the right spot and make saves that others can't because of his big frame that helps set him apart.
2025/2026 Standouts
Best Performance
Brandon DeBerardinis '25, midfield, Forsyth Country Day (N.C.) / Team 91 Charlotte / Team 91 South
An electric talent out of the midfield, DeBerardinis is a matchup nightmare for defenses. His size and shooting ability make him nearly impossible to guard, and he wasn't afraid to let it fly either as a lefty or a righty on the run. He embraces contact on the dodge and on defense, and he didn't look out of place while playing up with the 2023s and 2024s.
Other Standouts 
Jay Cohn '26, attack, Athens Drive (N.C.) / Team 91 Carolina / Team 91 South 
Cohn is the prototypical quarterback of the offense type who runs the show from X. His shiftiness and ability to change directions on a dime make him a tough cover, and for a '26, he's very ambidextrous. Cohn's first step leaves defenses scrambling and opens up lanes on the back side. Don't slide and he'll take it to the rack and finish.
Caleb Dymmel '25, goalie, Liberty Online Academy / Team 91 Charlotte 
Dymmel makes saves look way easier than they should be, thanks to his extremely quick hands. He basically plucks shots out of the air more than he stops them. He played up with the older guys and didn't look out of place. Like Brady Kam, he has a big-time frame, and his hand speed helped him stand out.
Banks Cutter '26, midfield, Charlotte Latin (N.C.) / Team 91 Charlotte / Team 91 South 
Already 6-2, 180 pounds as an eighth-grader – read that one again – Cutter towers over the competition. Also one of the premier football tight end prospects in the class, he's an outstanding athlete who gets north and south in a hurry on his dodges. Good luck trying to push him off his spot once he gets going downhill. There's not a ton of subtlety to his game, but right now, there doesn't need to be.
Brayden Belski '26, faceoff midfield, Vestavia Hills (Ala.) / Team 91 Georgia
Belski is outstanding at pinching and popping out the front door and jumping out to a fast break. His wins were generally very clean, and while he's not very big, he used his hand speed and burst to win a ton of faceoffs to himself. He'll need to vary his exits and counters as he gets older, but the raw potential and the tool kit is there.