MLT Announces Launch of Club World Championships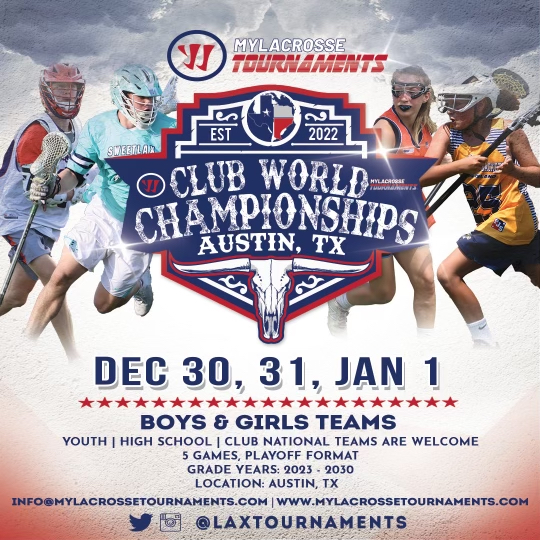 MLT Announces Launch of Club World Championships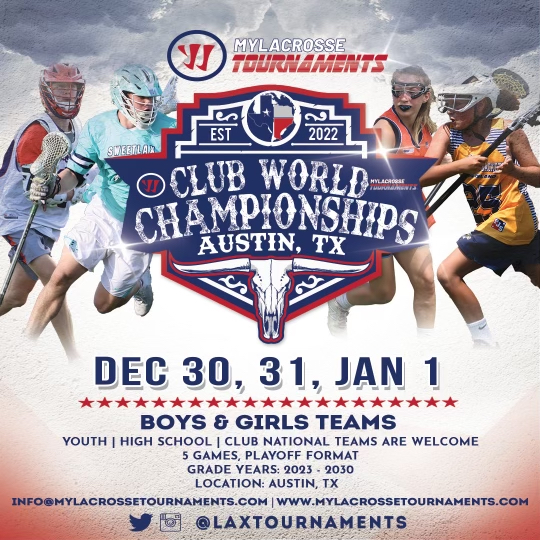 There's no better place to ring in 2023 than the Club World Championships. 
The best boys and girls' club teams in the country will escape the cold and descend upon Austin, Texas from Friday-Sunday, Dec. 30-Jan. 1 for the inaugural Club World Championships by My Lacrosse Tournaments.
Champions will be crowned in every division from 2023-2030 at the Round Rock Multipurpose Complex in Austin, one of the best college towns in the country. There's something for everyone in the family, and it's an opportunity to play elite-level lacrosse at a destination venue.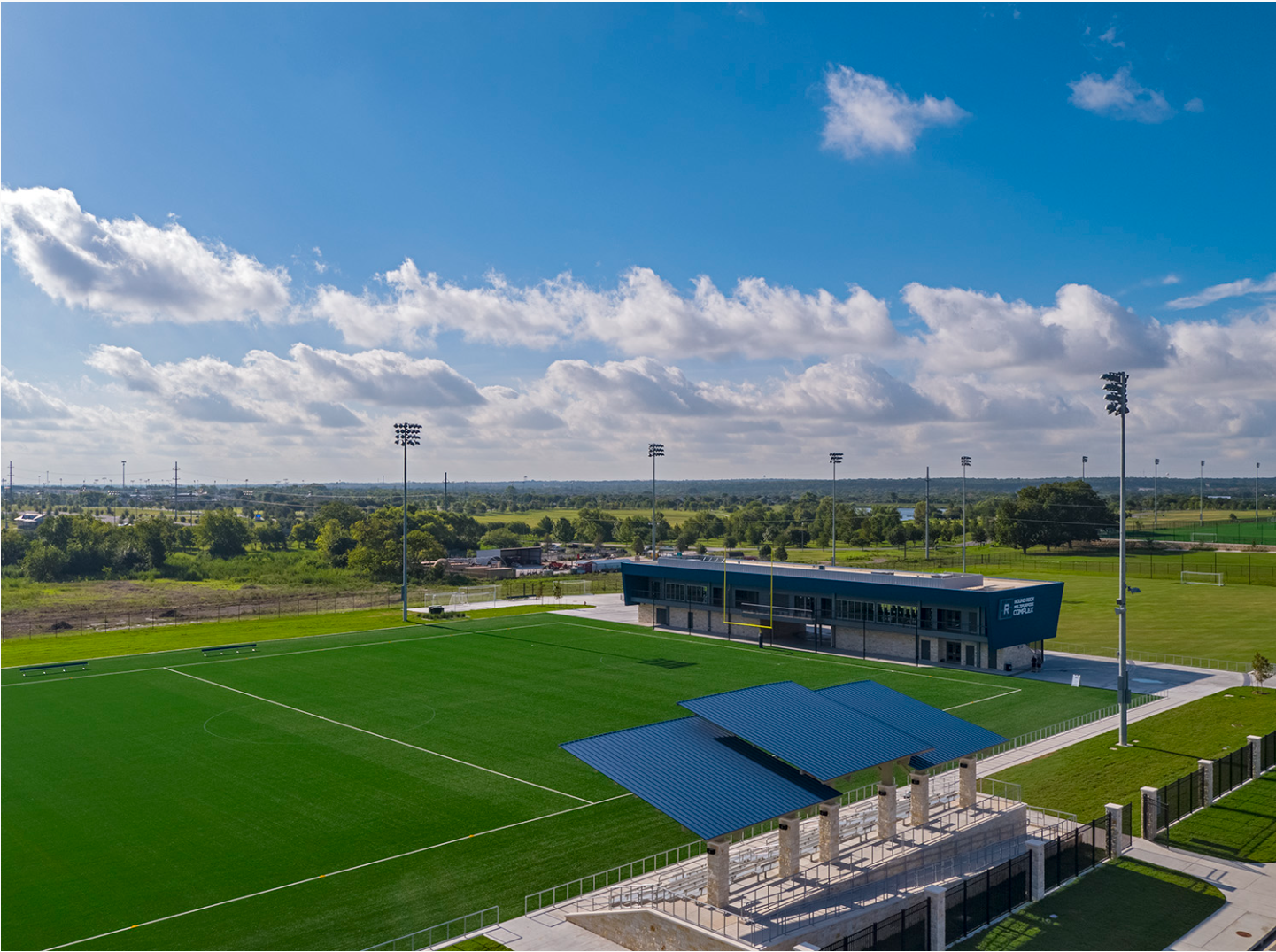 Event staff will feature NCAA Division II and III coaches, who will be able to evaluate prospective student-athletes. Division I coaches are not permitted to evaluate due to the NCAA's dead period, which prohibits them from evaluating. Additionally, both men and women professional players will be in attendance to help players elevate their game to the next level.
The event is expected to draw many of the top clubs in the country and will feature top-of-the-line competition. Each team will play five games over the course of three days with a championship on the line in every division. There will also be unparalleled coverage of the event, from photos to videos and player interviews. 
"Austin is an incredible place to be at any time, but it's especially perfect for so many teams to ring in the New Year by escaping the cold while playing elite-level lacrosse," event co-director Mike Bocklet said.
"We're looking for the best boys' and girls' clubs who want to compete against the best," added co-director Matt Bocklet. "This is going to be a unique, one-of-a-kind experience that you won't want to miss."
For information about the event, please email info@mylacrossetournaments.com or visit mylacrossetournaments.com