Fall Classic Open Division 2023 Standouts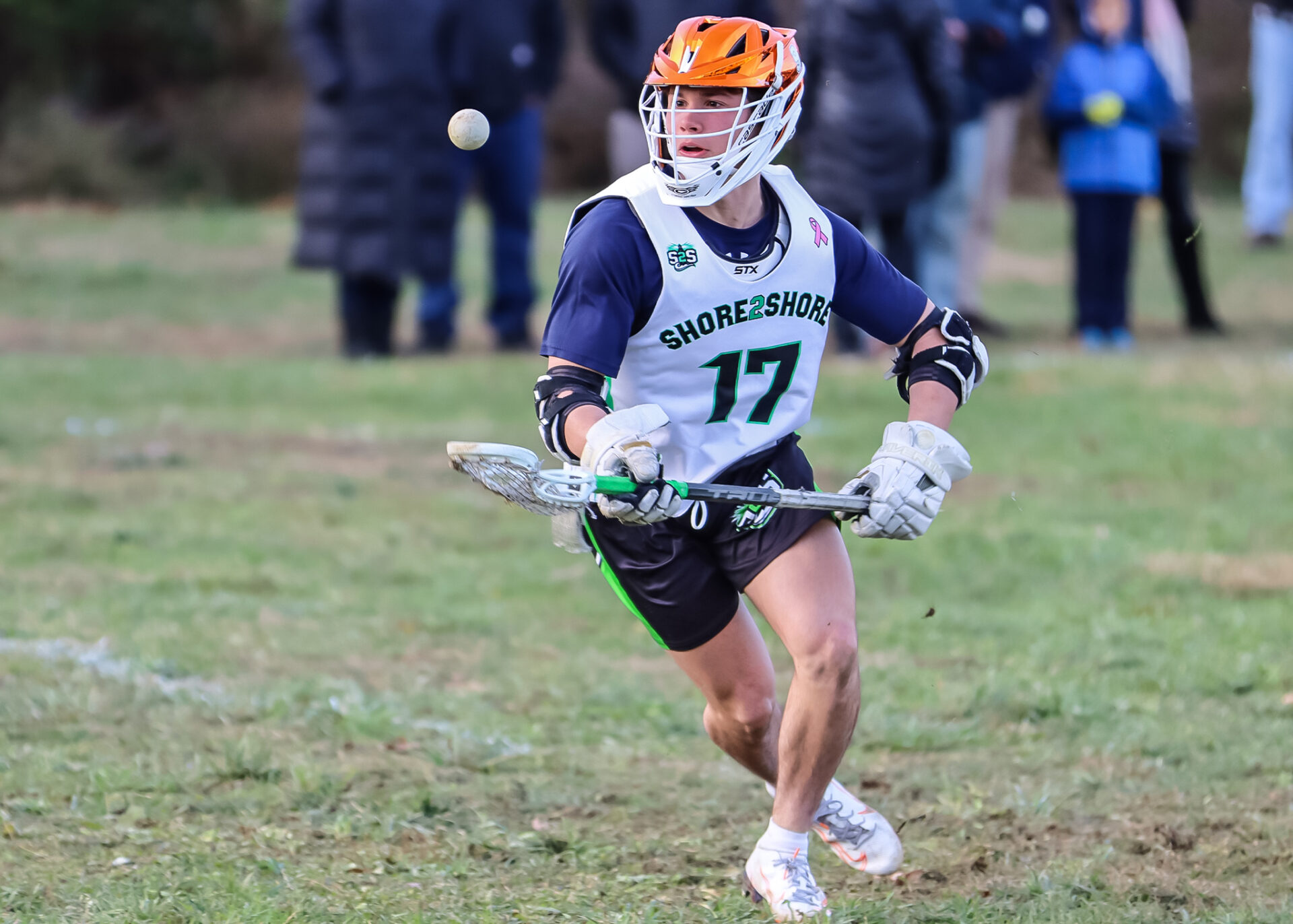 Fall Classic Open Division 2023 Standouts
Follow My Lacrosse Tournaments on Instagram and Twitter.
The crown jewel of the fall schedule brought out some heavy hitters.
The Fall Classic featured more than 150 college coaches watching some of the best talent in the country at Farmingdale State College.
There was plenty to like, with teams coming from as far as Florida for the first day of the event, which featured teams from as old as varsity (2022 and 2023) to as young as 2031.
That talent was on full display throughout the day. With that in mind, here's a look at some of the players who shined brightest from the action-packed day. Check back soon for coverage from the Sunday's high school invitational.
2023 Fall Classic Standouts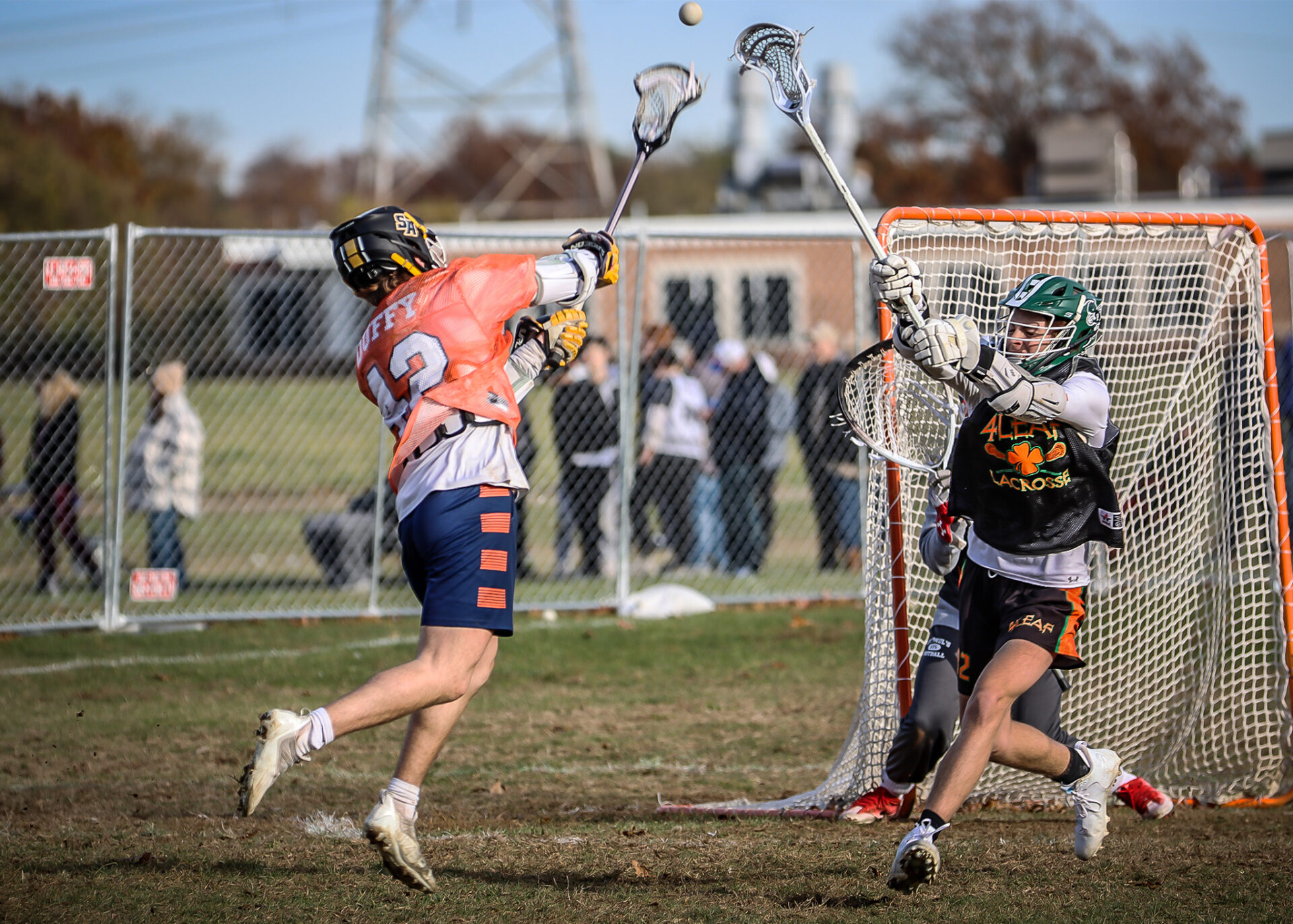 Owen Duffy, attack, St. Anthony's (N.Y.) / Team 91 LI Bandits / North Carolina 
Duffy, who slots in at No. 3 in the NLFRankings.com '23 rankings, very much looks the part of a future ACC attackman. The Carolina verbal is always in control with the ball in his stick at X, and he's just as much of a threat as a scorer as he is a feeder. He had a number of occasions where he dusted his man and drew a very early slide. Duffy can score on the slide or skip it to the back side for open looks. He's not overly big, but he's very tough in getting to the paint and finishing. It was even more impressive to watch him ride. He's maniacal when the other team has the ball, and he had a couple of eyebrow-raising hits on guys trying to clear the ball.
Cal Girard, faceoff midfield, Manhasset (N.Y.) / Shore2Shore OGs / Duke 
The No. 85 player in the class according to NLFRankings.com, Girard backed up his lofty billing with a dominant effort against the Rebels as Shore2Shore rolled. He got the game started with a bang, coming away with the first faceoff, running down the field and stinging the corner low and away for an eye-popping goal. He's got very quick hands, but he also maintains leverage well and corralled a couple of 50-50 ground balls to gain possession. The future Blue Devil is a mismatch, too, as he often stays out and keeps the opposing FOGO on the field with him.
Jackson Greene, midfield, St. Anthony's (N.Y.) / Team 91 Bandits / Harvard 
NLFRankings.com's No. 72 prospect in the '23 class, Greene is a supremely-skilled midfielder who gives defenses fits with his offensive skill set. He had a handful of dodges where he easily slalomed through the defense and buried a couple of impressive shots, including a gem of a high-to-low jumper down the alley. He's silky smooth, especially when he's able to carve out some time and space to weave through and around defenses. Greene was way too difficult for any one player to consistently cover.
Hans Huber, midfield, Holderness (N.H.) / 4Leaf Army / Bucknell
Huber is a mismatch for just about any defensive look you want to send his way. He has the craftiness, savvy and handle to get to the paint and finish, but he can also step down and rock the cage with a hard, well-placed missile of a shot. The Bucknell commit had a slick alley rip followed up by a stepback blast. He looks comfortable as a shooter down either alley.
Matthew Jannotte, goalie, Massapequa (N.Y.) / True Blue 
Jannotte came in hot early with a bunch of impressive low saves. He dropped quickly and efficiently, essentially baiting shooters into trying to beat him low. He tracked shots well throughout and was vocal on most possessions. Jannotte's best stop of the day might have been a 1v1 stuff on the crease where he calmly shot his hands up to take away a surefire dunk.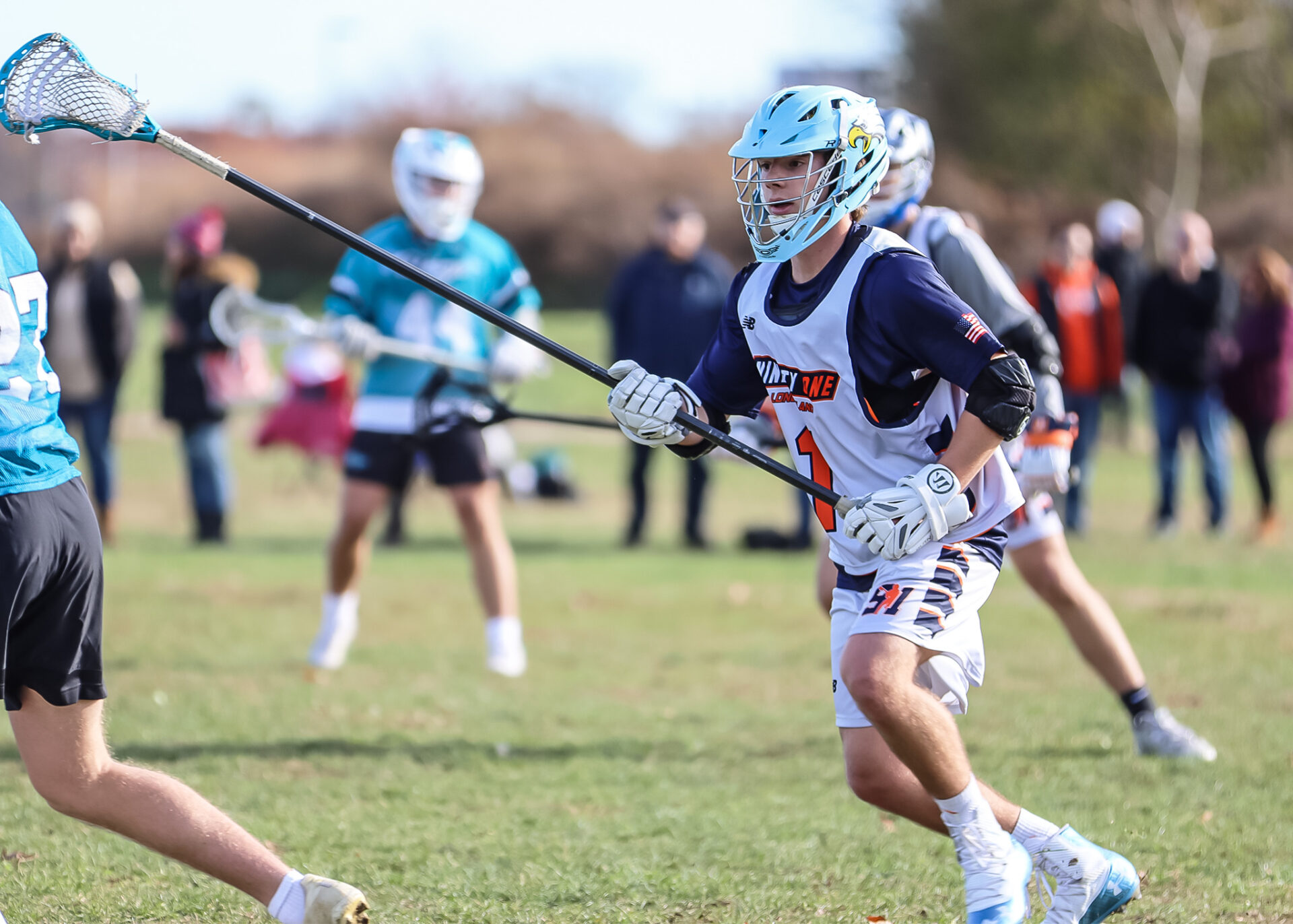 Will Levonick, LSM/defense, Rocky Point (N.Y.) / Team 91 LI Warriors 
If the ball's in the middle of the field, you'll see No. 1 in the baby blue Rocky Point helmet around it. Levonick is ALWAYS on the prowl in the middle of the field. He causes havoc, easily grabs ground balls and excels in pushing the rock up the field. At a time where many LSMs aren't quite as good in coverage as they are with the ball in their sticks, Levonick does a very good job of taking away top scoring chances for opposing mids. He uses his feet well and can play bump-and-run with midfielders.
Finn O'Hara, attack, Holderness (N.H.) / 4Leaf Army / Vermont 
A big-bodied attackman at 6-2, 190 pounds, O'Hara uses his size and body control well in tight. He also has a varied arsenal of different shots that he'll try around the cage and he relishes the opportunity to initiate contact. O'Hara set the tone early on when he took a high-level defenseman to the rack and stuck a backhander in his face, a testament to his goal-scoring ability.
James Reid, midfield, Sachem North (N.Y.) / Team 91 LI Warriors 
Reid recently returned to the field after battling an injury, and while he was getting his feet wet again, he certainly made an impression. A thick middie who can still run and gets rolling downhill, Reid made some very impressive plays offensively and in the clearing game. He also puts some power into his shot, particularly on the run, and he brings a ton of slickness to the midfield.
Patrick Shanahan, attack, Bayport-Blue Point (N.Y.) / Team 91 LI Warriors 
Shanahan lacks prototypical size, but it doesn't really matter since he's always finding the back of the net. He scored goals from the start of the day until the end, consistently finding open space to finish. He's at home when attacking from below GLE and showed good hands in tight. Shanahan was also a force on the ride, consistently applying pressure and never wilting.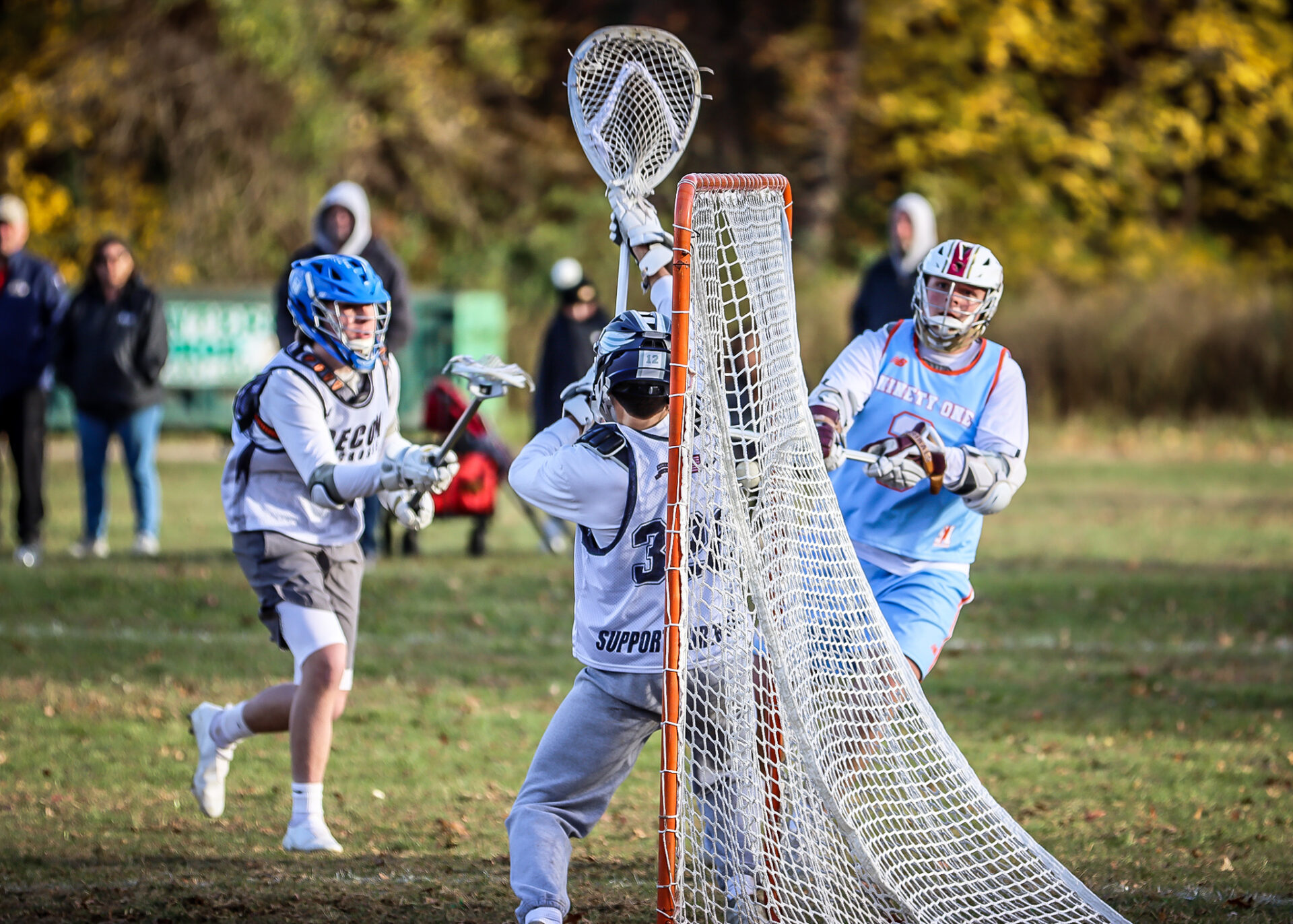 Bryan Stensrud, attack, Arlington (N.Y.) / Team 91 Tristate Select 
Stensrud was a terror in 91 Tristate's last game of the day, turning in at least three goals with a bevy of different moves. A thick righty attackman who can burrow his way to his spot, he also has a very good handle and the ability to score in tight quarters. The prettiest of his goals came when he faked a pass to the wing, turned and ripped a high-to-high screamer past the goalie. He changed planes well on his shot and was a consistent scoring threat. Too big for an average defenseman to push around and too crafty, too.
Antony "Bam" Tsakos, attack, Wantagh (N.Y.) / Rebels 
Tsakos carries a good-sized frame, but he's also deceptive and creative and does an excellent job of finding space off-ball. He showed the ability to stretch defenses out with his shooting range and found the back of the net on a couple of occasions. Tsakos also bring some flair and flashiness to the position with how he plays.
Patrick Tuohy, midfield, St. Anthony's (N.Y.) / Shore2Shore OG's / Navy 
Tuohy is absolutely the kind of guy that you want on your side when things start to go sideways. He's a short-stick defensive midfielder, knows exactly what he is and takes pride in his role. Tall, athletic, tenacious and aggressive, the Navy commit moved his feet well and took away angles in the middle of the field. He chirps early, often and well, which helps him get into opponents' heads. His teammates also got very excited when he had an opportunity to stick a goal, lending credence that he's the kind of guy that you love to have on your team.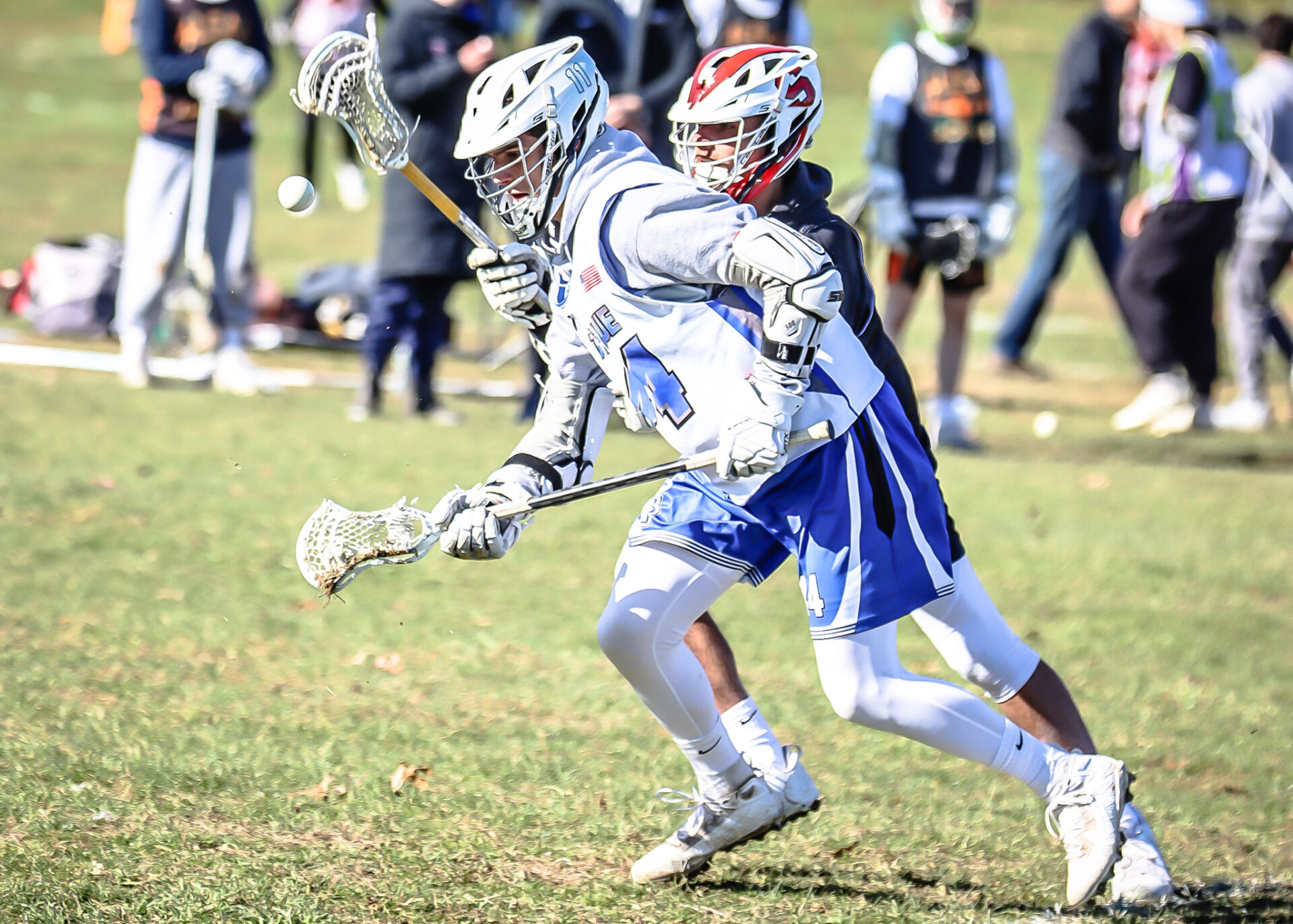 Honorable Mention
Pat Flaherty, midfield, Bayport-Blue Point (N.Y.) / Team 91 LI Bandits
Ryan Menghi, faceoff, Calhoun (N.Y.) / True Blue
Brian Mullen, midfield, Avon Old Farms (Conn.) / Shore2Shore OGs / Lehigh
Peter Thomann, defense, Calhoun (N.Y.) / True Blue / North Carolina
Patrick Walsh, attack, Avon Old Farms (Conn.) / 4Leaf Army / Providence