One Percent Showcase 2022 Evaluations: Teams 3-4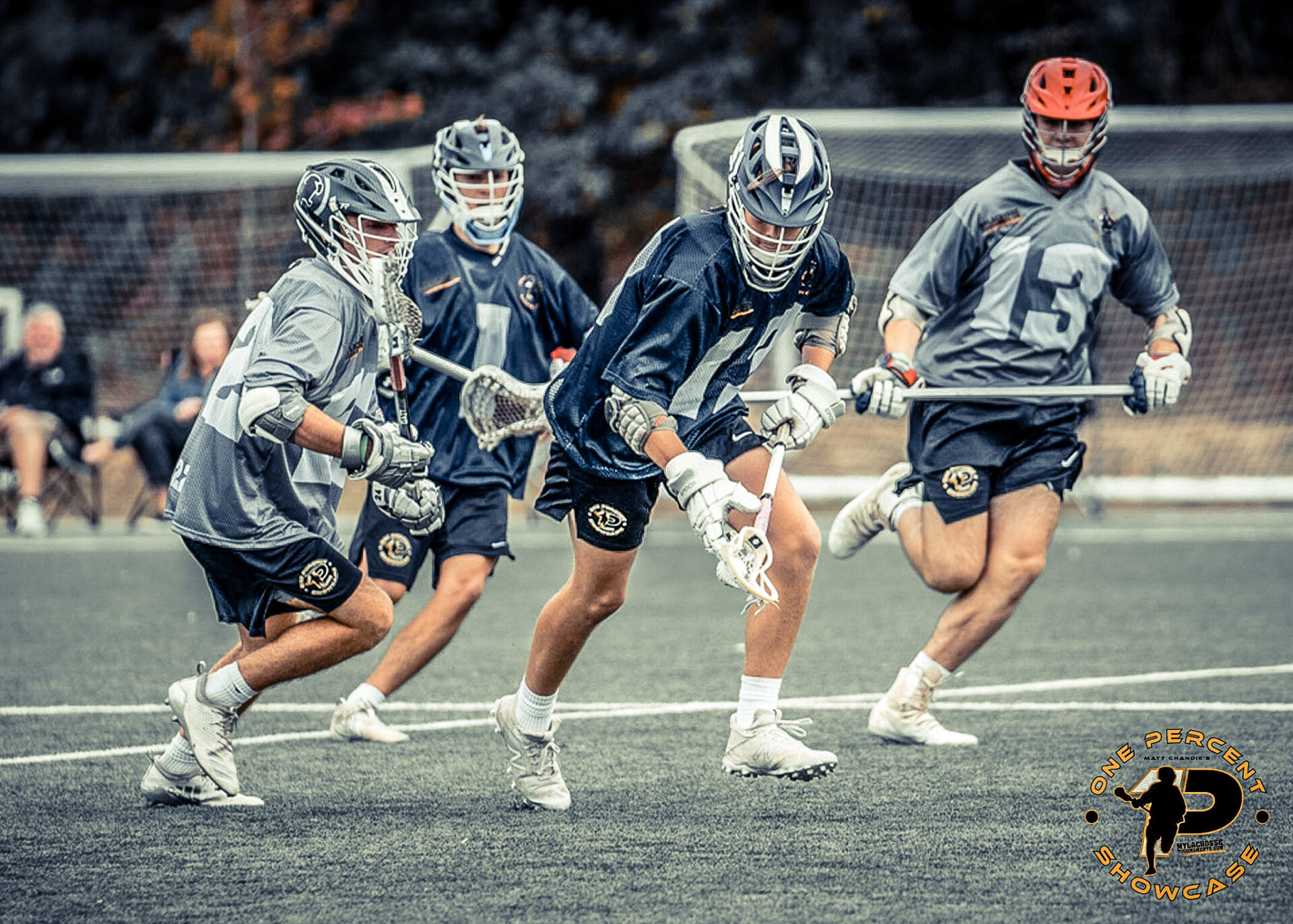 One Percent Showcase 2022 Evaluations: Teams 3-4
Follow the One Percent Showcase on Instagram and Twitter.
The inaugural One Percent Showcase is in the books.
More than 170 of the top 2022 players in the country made the trek to Capelli Sports Complex in Tinton Falls, New Jersey to compete against the best. The My Lacrosse Tournaments evaluation team compiled notes on every player. Here's a breakdown of Teams 3 and 4 for the '22 class. All photos in this story are from Nick Ieradi of Athletes United.
Class of 2022 Evaluations
Teams 1 and 2
Teams 5 and 6
Teams 7 and 8
Team 3 – Carolina 
No. 1 Wade Watson, attack, Holly Springs (N.C.) / Team 91 Carolina (Highlights)
Watson is a heady attackman who is best operating from out high, thanks to his movement off the ball and his strong catch-and-shoot ability. He's got good footwork, sound stick skills and good hands around the cage with a willingness to get open for teammates.
No. 2 Joey Halloran, attack, Garnet Valley (Pa.) / Freedom (Highlights)
Halloran has plenty of finesse to his game and uses his body well to get open in small areas. He has good stick control, showed soft hands around the crease and has a quick release on his shot.
No. 3 Max Hull, attack, Vestavia Hills (Ala.) / Thunder LB3 (Highlights)
A low-to-the-ground attackman who uses his body well, Hull has a quick trigger on his shot. His shot windup has some deception in it, and it makes him a very good finisher overall who was a threat to score throughout the day. Hull has excellent hands and played very well all day with, and without, the ball in his stick.
No. 4 Grant Rodny, attack, Air Academy (Colo.) / Denver Elite / Lehigh
All-Star. Rodny's eyes are always up and scanning the defense, with excellent passing vision. He's patient with the ball and resists the urge to force it into tight space. When he's not passing, Rodny, who committed to Lehigh shortly after the event, has a variety of shot angles to aim at the goalie, as he showed with two goals in the all-star finale.
No. 5 Ryan Demato, attack, St. Augustine Prep (N.J.) / SouthShore (Highlights)
A great facilitator, Demato is one of those players that the offense always seems to run through, someone who demands the ball. He has shifty feet, can dodge on both hands and is a really good passer. He especially impressed in the two-man game, where he can read defenses and make the right decisions.
No. 6 Parker Diaz, midfield, Hackley (N.Y.) / Predators (Highlights) Quick off the dodge with good footwork, Diaz is nimble around the cage. He has good hands and is a good finisher, able to receive passes and quickly get off shots in tight spaces. He puts himself in those positions with his outstanding movement off the ball.
No. 7 Jack Taylor, midfield, Lawrence (Mass.) / Fighting Clams (Highlights)
Taylor is a prototypical tough, low-to-the-ground middie. He's got a rocket of a shot, even if it comes with a bit of a long release, but his footwork and his hands are good enough to put off charging defenders who sell out for the shot. He can create shots from a variety of angles and while most comfortable from the point, can also present matchup problems by inverting. 
No. 8 Charles Oropeza, midfield, Bergen Catholic (N.J.) / NJ Riot (Highlights)
Equipped with a strong upper body with deceptive moves with the ball to throw at defenders, Oropeza is not afraid to throw his body around. He can stretch the defense with his shot velocity and his range. He also possesses very good stick work and is a skilled all-around player.
No. 9 Thomas DeLuca, midfield, Chaminade (N.Y.) / ICON
DeLuca particularly shined defensively, fully embracing the mindset that's necessary to excel on the defensive end. He showed good awareness, desire to be physical on the ball and astuteness off the ball. He's also proficient in clears and in riding back on opponents. 
No. 10 Colin Wakefield, midfield, La Salle (Pa.) / Bucks Select (Highlights)
Wakefield has a great feel for transition and how to use his athleticism in the open field. He's also a really heady passer, both in the open field and in the offensive half. He's a prototypical Philadelphia midfielder: tough, skilled and willing to do anything to help his team be successful.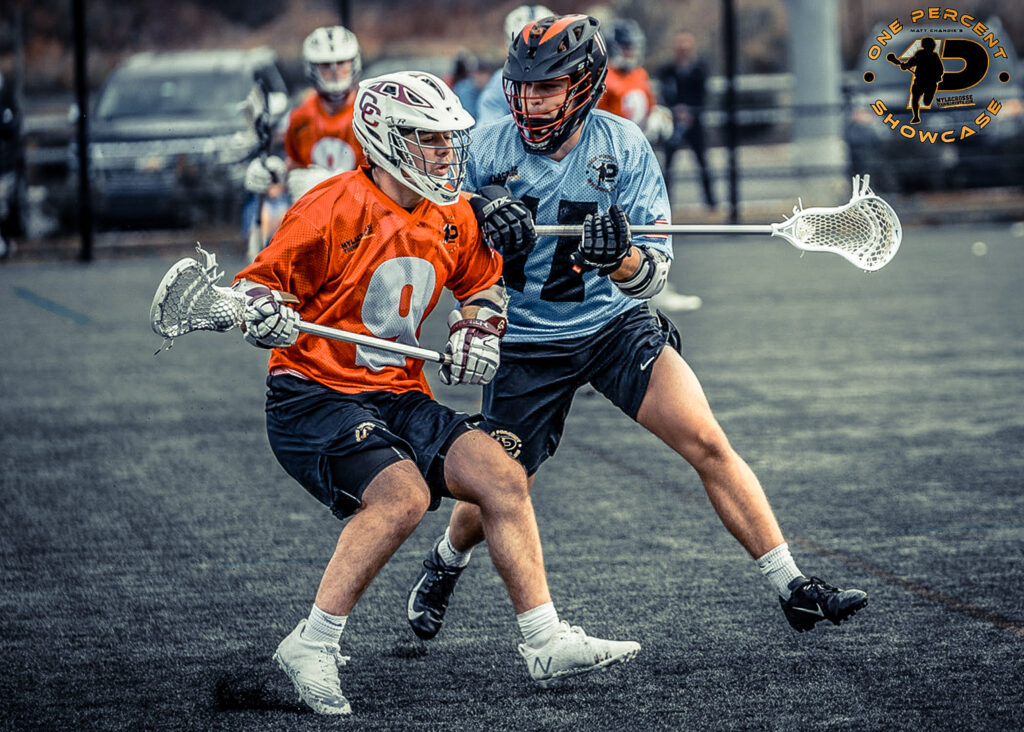 No. 11 Finn Morgan, midfield, Haddonfield Memorial (N.J.) / SouthShore / Delaware (Highlights)
All-Star. A great dodger to both sides, Morgan plays down hill with his physicality and his heavy shot. He's got deceptively good athleticism, and the lefty will make you pay big time if you leave him unattended on the back side. He's a smooth operator who makes the game look effortless.
No. 12 Adam Slager, faceoff, Stoughton (Wisc.) / SweetLax Upstate (Highlights)
All-Star. Slager is a really hard worker on the ground, responsible for excellent exits and an attacking threat to go to goal. He has quick hands on the draw and handled pressure well, as he showed with a beauty of a short-side rip off the win, as well as the faceoff win to start overtime in the all-star finale.
No. 13 Jake McCarthy, faceoff, Haverford School (Pa.) / Mesa (Highlights)
McCarthy is a relentless worker on loose balls and able to get physical to push back. A student of the game who's plied his craft for years at the Philly Face-Off League, he has a variety of effective counter moves, is well-coached and is responsive to instruction. McCarthy also did a nice job of making the smart play and finding his point man on the break. 
No. 14 Connor Collett, LSM, Chaminade (N.Y.) / LI Express (Highlights)
Physical with great recovery runs within the defensive system and good awareness of his responsibilities. Collett has long strides and covers a lot of ground. He takes good angles and reads loose balls really well, which helped him be a big asset on the wing. 
No. 15 Ryan O'Connor, LSM, Springfield (Pa.) / Big 4 HHH (Highlights)
All-Star. Shot threat at all times, as his game-winner in the All-Star Game that he parked under the bar showed. O'Connor handles the ball like an attackman and is super rangy. He is active in passing lanes, exceptionally clean on the ground and a good passer. Most impressive is his strength with the ball on clears, where he's able to get through checks. He had one instance where he spun through three guys near the midline on the sidelines and kept his balance to complete the clear.
No. 16 Jameson Eigel, defense, Loyola (Ill.) / Midwest Express (Highlights)
All-Star. The Midwest Express program has quickly taken off and players like Eigel are a major reason why. Active off the ball, Eigel was aggressive sliding off the crease and tidy in recovery after. He's a physical defender at GLE, a tremendous athlete and a vocal leader of the defensive corps.
No. 17 Chris Datz, defense, Malvern Prep (Pa.) / PA Roughriders (Highlights)
A physical player who showed a lot of hustle, Datz is someone who's not easily turned by dodgers throwing fakes at him, thanks to his excellent footwork around the cage. He has an active stick on the ball and is alert in the passing lanes when he's off-ball.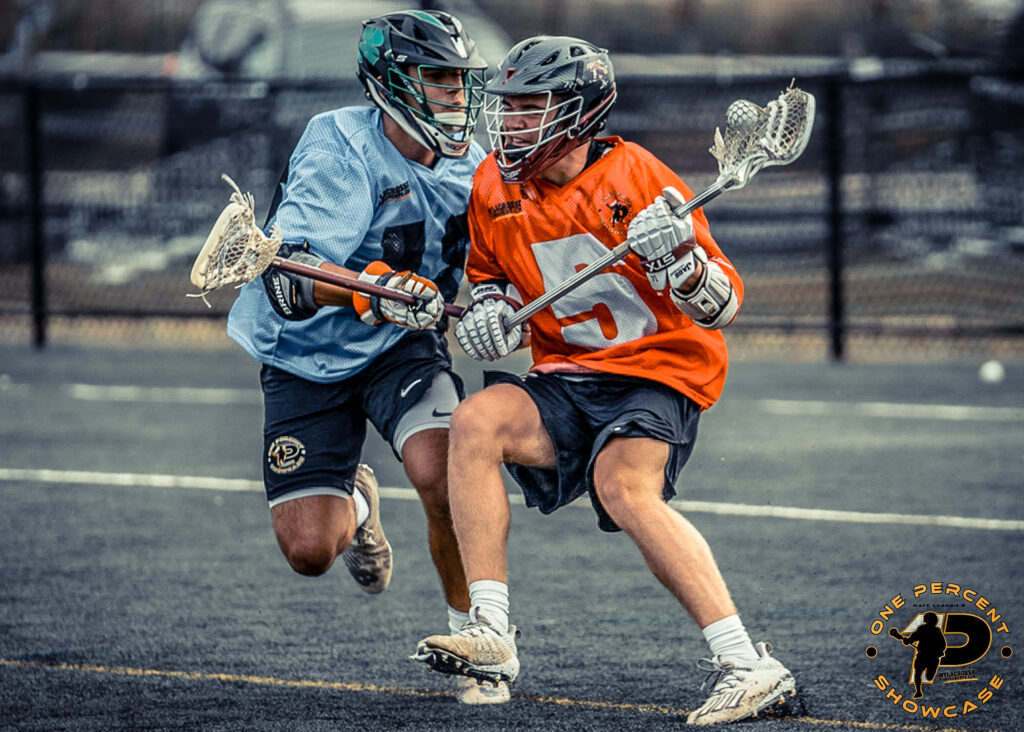 No. 18 Lucca Casagrande, defense, Milton (Mass.) / Laxachusetts (Highlights)
A solid cover guy from a Laxachusetts program that pumps them out like an assembly line, he was tasked with matching up against Ryan Colsey in one game and did an admirable job on the Virginia commit. He has quick feet, sound footwork, always has his stick in an opponent's hands and is an all-around solid defender one the ball.
No. 19 Kevin Morris, defense, Strath Haven (Pa.) / Fusion (Highlights)
Morris, who projects as a three-year starter for the Panthers, uses his low base to be tough to bull over and to give out as much physicality as he receives. He's attentive off the ball, has good technique on-ball and is a clean passer. 
No. 20 David Whelan, defense, Seton Hall Prep (N.J) / BBL (Highlights)
All-Star. The 6-2 Whelan is very physical with a strong upper body, but he doesn't rely on strength alone. He's got an active stick, quick footwork, good technique and is tough to shake when he's defending on the ball or in the two-man game. His quickness and stick strength lends itself to clean clears. He doesn't to throw a ton of checks to have a major impact with his coverage ability.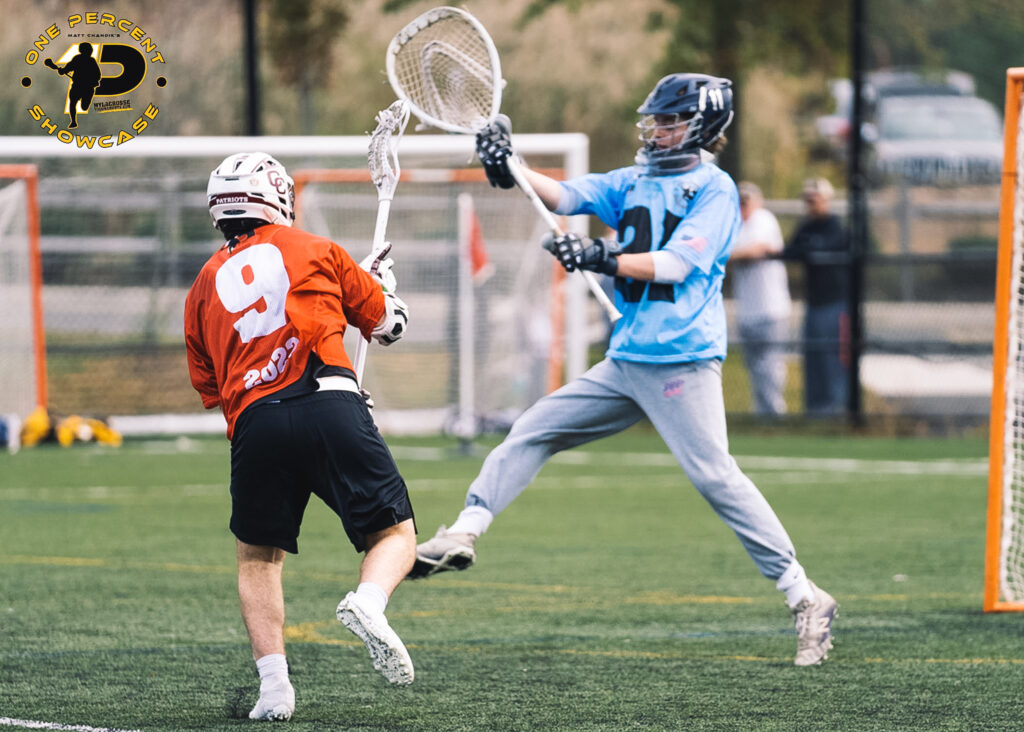 No. 21 Matthew Nilan, goalie, Bayport-Blue Point (N.Y.) / United (Highlights)
Very vocal at marshalling the defense, Nilan made several great reads to jump into passing lanes. He's a big-bodied cage filler who is active outside of the crease and willing to charge out to challenge shooters on the doorstep with the quick hands to come up with tough, in-tight saves. 
No. 22 Maxwell Kunnath, goalie, Detroit Country Day (Mich.) / Cherries
For someone who is 5-9, Kunnath, a proud of the Goalie All Sweatpants, All The Time Mafia, covers the high parts of the net very well. He's a strong natural shot stopper and an accurate passer. A vocal commander of the defense, he's very aware of what's going on around him at all times in the defensive half. 
Team 4 – Navy 
No. 1 Ben Calabrese, attack, Wilton (Conn.) / Prime Time (Highlights)
A tremendous shooter, Calabrese showed off a lethal low-to-high shot but can also score from more upright angles. He's got good hands and displayed quicker releases near the crease. A good passer, he's a hard worker, both moving off the ball and in riding clears.
No. 2 Ryan Stadelmaier, attack, H.H. Dow (Mich.) / Cherries (Highlights)
A skilled and crafty attackman, Stadelmaier has a bevy of moves to throw at defenders. He's physical with a strong base that's hard to push around. From that base, he's able to launch shots from a range of angles, including the long arms to get off fluid behind-the-back shots. But he's also a tremendous player without the ball in his stick, with soft hands on the crease and strong movement off the ball.
No. 3 Carson Boyle, attack, Paul VI (Va.) / VLC / Vermont (Highlights)
All-Star. A great feeder from X, Boyle is as decisive as he is skilled. All of his passes come with intention and zip on them, and his vision for open windows to pass through is excellent. The new Vermont commit also can call his own number, with a heavy and accurate shot.
No. 4 David Link, attack, Delbarton (N.J.) / Leading Edge / Villanova (Highlights)
All-Star. Link uses his small stature as an asset to slip under, between and around defenders who struggle to line up him. It doesn't hurt that he's very quick, with a decisive first step, quick change of direction and a quick release on his shot that he can get off through traffic and around screeners. Link, who committed to Villanova right after the event, is also an all-around heady player with a great lacrosse IQ. He got caught in the defensive half a couple of times and performed admirably. He backs shots up very well and seems to always make the correct little plays. 
No. 5 Ryan Nagle, attack, Duxbury (Mass.) / Laxachusetts (Highlights)
It's hard to tell if Nagle is more pass- or shot-first, because he's both an excellent passer and an adept finisher. He's got great stick control and handle around the cage with a willingness to go into high-traffic areas. He's able to shoot both high and low, and he made a point to get to the middle of the field on offense and challenged his defender repeatedly.

No. 7 Flynn Milledge, midfield, Greenwich (Conn.) / 2Way (Highlights)
For a big guy, Milledge is quick in transition. He doesn't look all that fast, but his long strides mean he gobbles up ground in a hurry. That quickness serves him well off the dodge, and he is solid on the defensive end with strong footwork and lots of leverage from his upper-body strength.
No. 8 Gavin Blenk, midfield, Iona Prep (N.Y.) / Team 91 Tri-State
A really unselfish player, Blenk excels at using his body to create space, mainly that his teammates can then exploit. He's not the most physically imposing player, but he's smart in how he uses his physicality, unafraid of contact on either end of the field.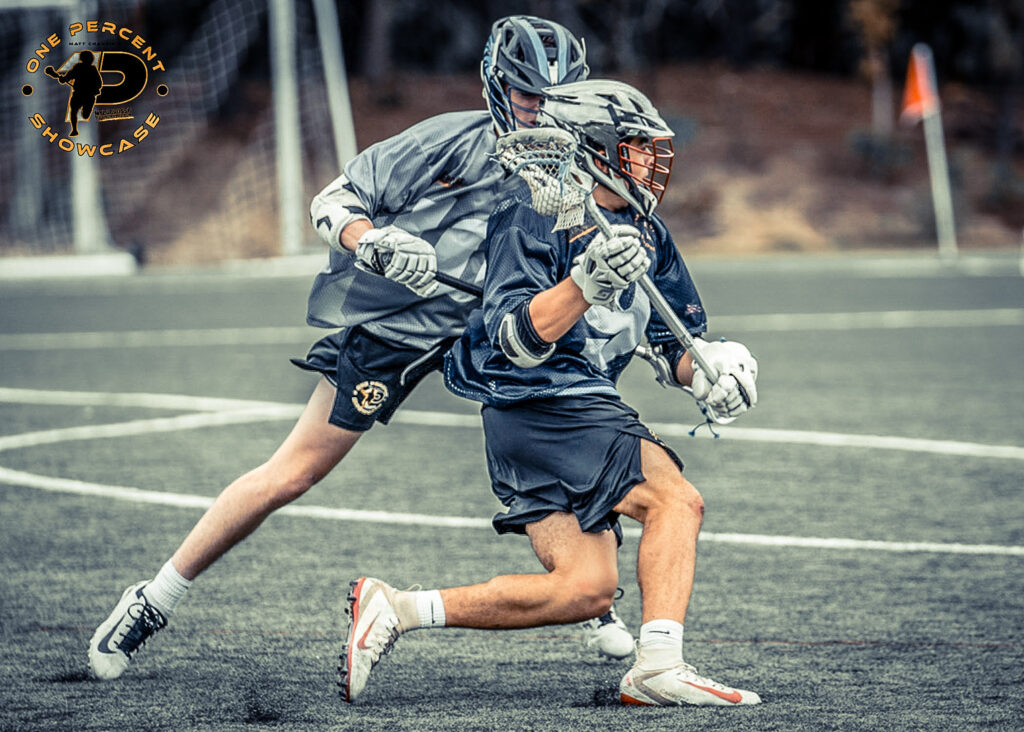 No. 9 James Carretta, midfield, Mount Sinai (N.Y.) / Team 91 Smash / Georgetown (Highlights)
All-Star. With a rocket of a shot and a quick release, Carretta is a dynamic offensive threat out of midfield. He has the soft hands to catch and shoot around the cage, is unafraid of attacking quicker LSMs and is adept at garnering defensive slides. He has the ability to carry the double and throw an accurate pass to a teammate or beat a single marker and rip a shot. Defensively, he's in the upper echelon of defensive midfielders in the class, and it's a big reason why Georgetown wanted him so badly. 
No. 10 Andrew Morris, midfield, Trinity (N.Y.) / LI Express / Dartmouth (Highlights)
All-Star. An imposing player with his size, Morris is more than just bulk. He's got a big shot, can bully defenders off contact and can leverage his upper body to create space for his long arms. The newest Dartmouth commit is also an eager defender who works hard all over the field.
No. 11 Will Souza, midfield, Xaverian Brothers (Mass.) / Laxachusetts (Highlights)
Souza is a physical middie who uses his strength at both ends. He's not afraid of contact on the dodge, with a downhill game that opens up shots in the alley. He's also a solid cover guy defensively, with enough grit and quickness to mark opposing middies.
No. 12 Austin Oppenheim, faceoff, Mount Sinai (N.Y.) / Team 91 Smash (Highlights)
Oppenheim performed well against top competition at the tournament, showing his work rate at the X. When he lost the clamp, he fought hard to gain possession and is good on the ground. The longer the ball is loose, the more the odds tip in Oppenheim's favor. A big, athletic faceoff guy, he's got the wheels to chase down ground balls in space.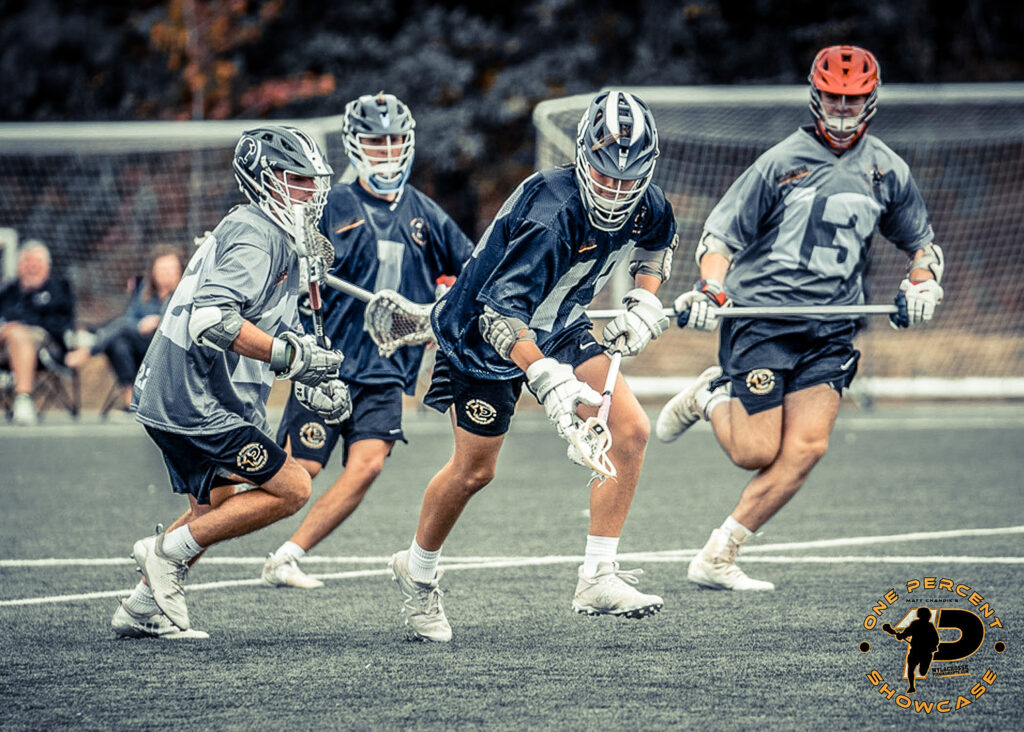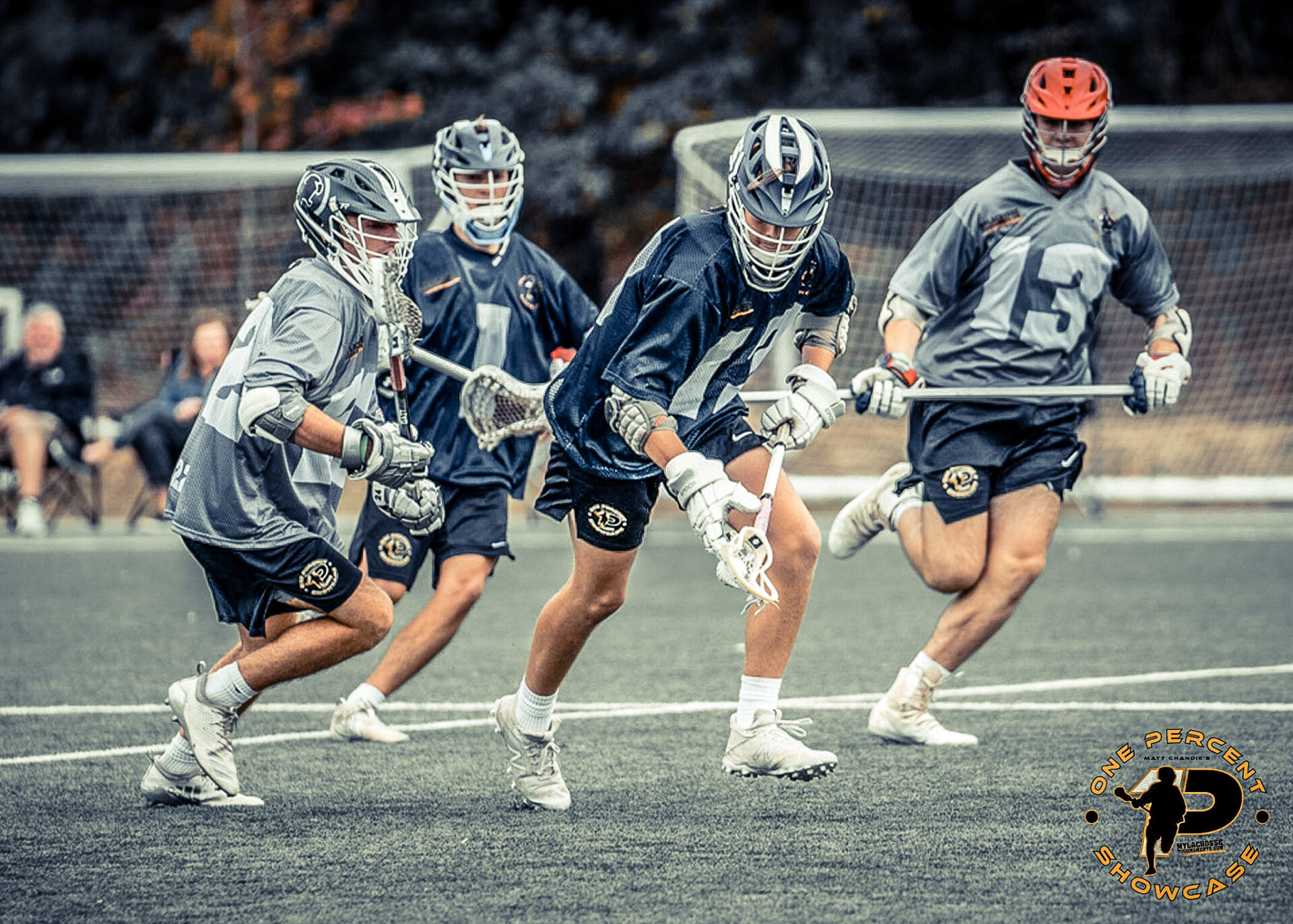 No. 13 Henry Dodge, faceoff, Staples (Conn.) / Eclipse (Highlights)
All-Star. Dodge was excellent throughout the tournament and outright dominant for large stretches. He's got long legs for a faceoff man but gets low very well, with a sturdy base and a good percentage on the ground. He's got amazingly quick hands on the draw and got many of his wins in pristine fashion.
No. 14 Nico Kross, LSM, St. Joseph Regional (N.J.) / NJLC (Highlights)
Kross merges athleticism with smarts in reading defenses. He's not easily shaken by sweeps across and is excellent at tracking dodgers. He's combative with an active stick and has no qualms about defending outward from the crease, with the recovery speed to compensate.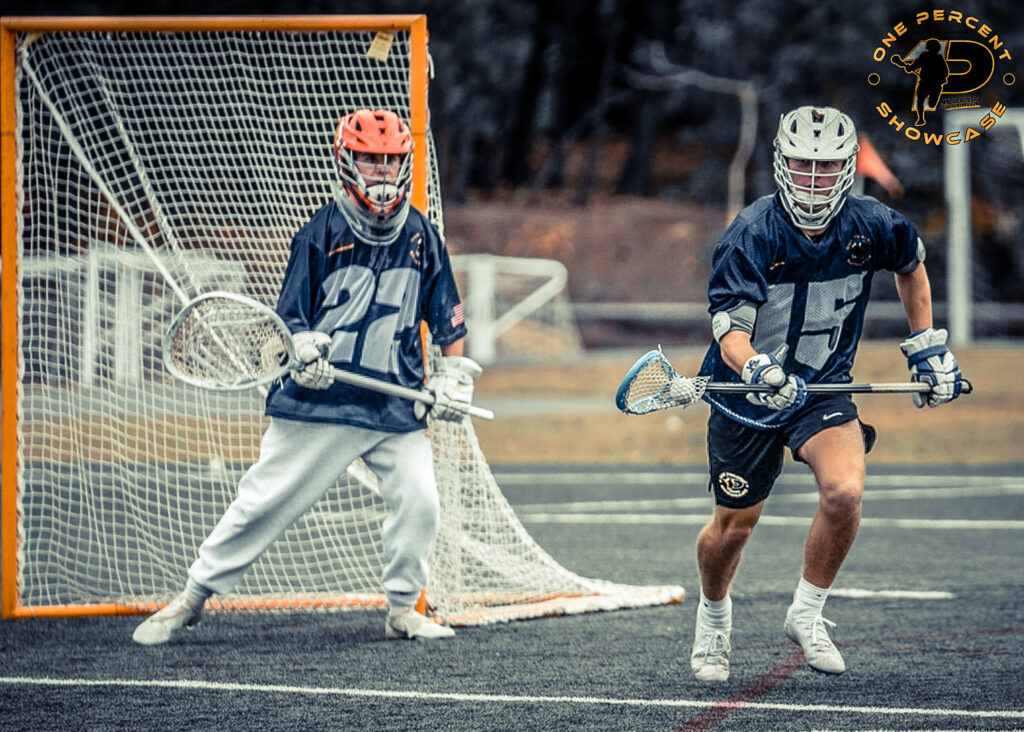 No. 15 Lukas DiGiovanni, LSM, Seton Hall Prep (N.J.) / Tri-State (Highlights)
Elusive in the open field, DiGiovanni is the kind of LSM you have to account for all over the field. He's a one-man clear who makes good decisions and can execute passes in transition. He has an active stick and quick feet to keep opposing midfielders under wraps.
No. 16 Clay Matthews, defense, Saint David's (N.C.) / Bucktown (Highlights)
A rugged, physical presence, Matthews has a heavy stick when defending man-on and shows excellent awareness of feeders and cutters when playing off the ball. He also showed good instincts and execution on clears. He's a little raw, but there's plenty of upside to his game. 
No. 17 Henry Troy, defense, La Salle (Pa.) / Duke's (Highlights)
Troy is like flypaper on the ball: opponents can't shake him. He's got an active stick in coverage, good footwork in sliding and recovering and lateral quickness to keep opponents in front of him. He's good on the ground and can pass with both hands, making him an option for clears on either side of the goalie.
No. 19 Connor Roche, defense, Springfield (Pa.) / Big 4 HHH (Highlights)
Roche is the kind of player you want on your wing, someone who's good on the ground, can move, passes well to set up the attack and has an active stick off the ball to curtail opponents' momentum if they win the draw. His passing and speed make him an asset on clears. A big, physical lefty, Roche is a classic Springfield defenseman, and those guys tend to do well at the next level. 

No. 20 Jake Cosgrove, defense, Eastport-South Manor (N.Y.) / Legacy (Highlights)
Cosgrove is able to move well with his low-to-the-ground stature. He's quick across the crease, has good footwork on his slides and recovers well, with good awareness of what's going on around him. He's also not afraid to get physical when needed, bringing plenty of toughness to the back end. 
No. 21 Chuck Cacciutti, goalie, Haverford School (Pa.) / Mesa / Lehigh (Highlights)
All-Star. Cacciutti is a tall goalie with great feet who made a handful of impressive kick saves. He's active out of crease in jumping passing lanes to grab interception and is an excellent passer, getting the ball out of the zone accurately by himself. He's poised and should slot in seamlessly as the Fords' starting goalie for the next two years. 
No. 22 Colm Flynn, goalie, Chaminade (N.Y.) / LI Express
Despite being on the short side, Flynn doesn't give anything on the high side of the net and was one of the better pure shot-stoppers at the tournament. He had a couple of impressive saves when tracking long bouncing shots and did well to get low on saves. He brings a lot of supplemental skills, as a big communicator and being active outside the crease.