One Percent Showcase 2022 Evaluations: Teams 5-6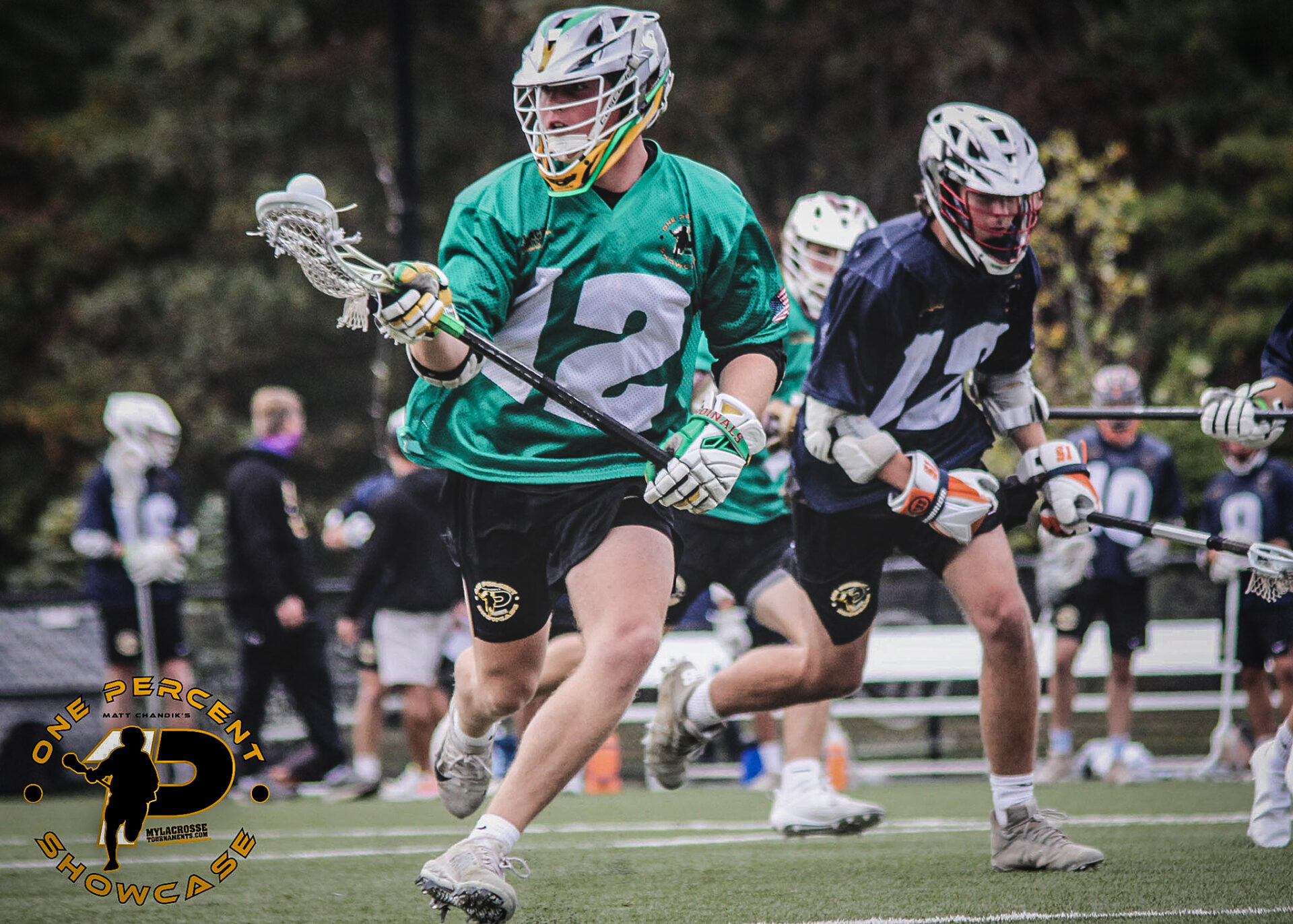 One Percent Showcase 2022 Evaluations: Teams 5 and 6
Follow the One Percent Showcase on Instagram and Twitter.
The inaugural One Percent Showcase is in the books.
More than 170 of the top 2022 players in the country made the trek to Capelli Sports Complex in Tinton Falls, New Jersey to compete against the best. The My Lacrosse Tournaments evaluation team compiled notes on every player. Here's a breakdown of Teams 5 and 6 for the '22 class. JJ Murphy photo is from Christian Angelini of Athletes United. Peter Detwiler and Ben O'Rourke photos are from Nick Ieradi of Athletes United. Sam Gerber and Alex Polisoto photos are from Matt Chandik. 
Class of 2022 Evaluations
Teams 1 and 2
Teams 3 and 4
Teams 7 and 8
Team 5 – Forest Green 
No. 1 Alex Reitman, attack, Choate (Conn.) / Team 91 Texas (Highlights)
A bold attackman around the cage with a high lacrosse IQ, Reitman has a clever arsenal of looks to offer, whether it's shot fakes or misdirections with his legs. In addition to the stick skills, he's also aggressive in riding out clears.
No. 2 Dylan Sebastian, attack, Summit (N.J.) / Tri-State / Hofstra (Highlights)
Sebastian is a balanced, all-around talented attackman. Physically, he has great balance and agility around the crease, amazing control of the ball in his stick and soft hands. Mentally, he's able to find narrow windows to pass through and does so with tremendous control. The Hofstra commit was productive as both a scorer and feeder. 
No. 3 Michael Harney, attack, Mahopac (N.Y.) / Team 91 Tri-State (Highlights)
All-Star. A poised attackman, Harney uses his compact, strongly-built body well. He's able to dart between defenders, and he has the stick skills to beat them with a pass or a shot. He's a clinical finisher, as a pair of goals in the all-star finale showed.

No. 4 Bo Page, attack, Haverford School (Pa.) / Mesa (Highlights)
Page has exceptionally soft hands around the crease, whether it's receiving a pass through a tight window and quickly getting off a touch shot or in dazzling goalies with shot fakes before shooting. That comes with a willingness to get into the dirty areas, nimble footwork to work the crease and superb finishing.
No. 5 Matthew Vanaman, attack, St. Augustine Prep (N.J.) / SouthShore (Highlights)
A threat to shoot with both hands, Vanaman is a crafty creator with quick feet around the cage. Above all, he's an astute passer, with great hands and the kind of passing vision to spy the tiniest of slivers of space and exploit them, as he did on several occasions during the showcase.
No. 6 JD Farkas, midfield, St. Peter's Prep (N.J.) / BBL (Highlights)
Farkas is contributor at both ends of the field. He's not easily muscled defensively and can dish as much as he gets from opposing middies. Farkas loves to scrap and mix it up and doesn't shy away from heading to the dirty areas to make a play. He's the type of midfielder that every championship team requires. With the ball, his quick feet and deceptive moves make him a threat off the dodge, able to bounce out of pressure and create changes.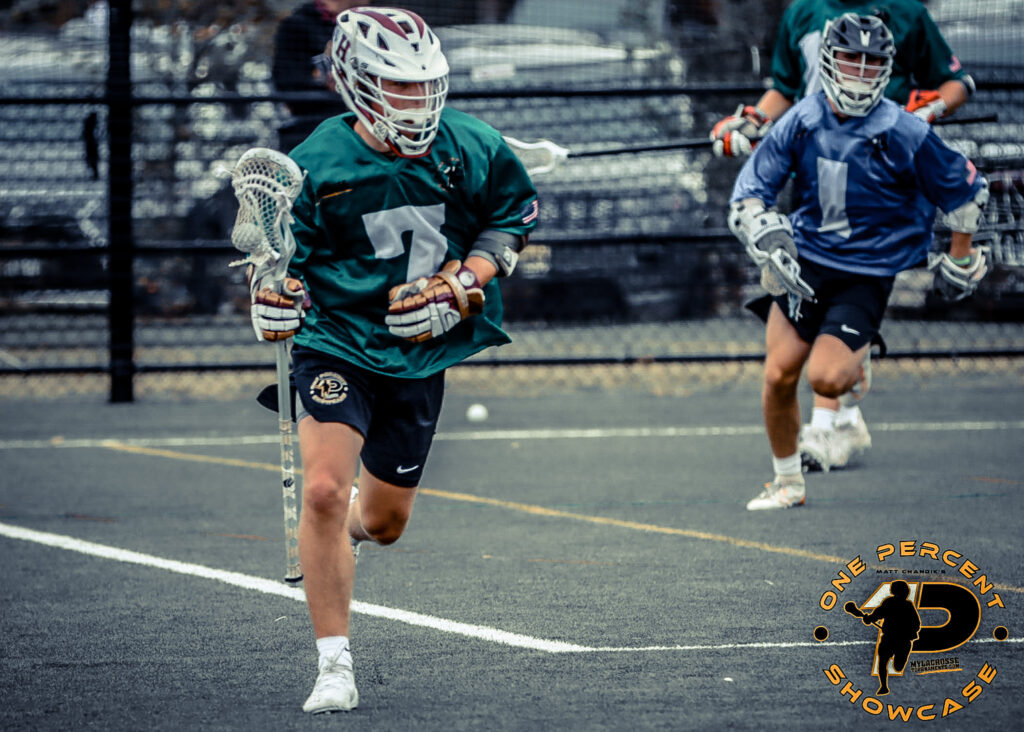 No. 7 Sam Gerber, midfield, Haverford School (Pa.) / Mesa (Highlights)
All-Star. A late addition to the showcase, Gerber didn't waste a second of his opportunity to shine. Super athletic and sizzlingly fast in the open field, Gerber was one of the best end-to-end middies at the event. He is excellent in scooping ground balls and has a tremendous ability to get off accurate passes and pinpoint shots while moving at high speed.

No. 8 Charlie Huntley, midfield, La Salle (Pa.) / Duke's (Highlights)
Huntley's profile on one end of the field doesn't exactly predict his strengths on the other. As a defender, he's very physical, willing to dole out contact to opponents. But with the ball, there's a certain finesse to his game, as he possesses superb passing ability, firing off a couple of sensational keyhole assists during the tournament.

No. 9 Ryan O'Rourke, midfield, Chaminade (N.Y.) / LI Express
Just an all-around solid midfielder who could be depended upon to make an impact all over the field, O'Rourke simply knows how to play the game. He made the correct, often unselfish, decisions on the offensive end time and again and thrive in 6v6 situations.
No. 10 Jack Green, midfield, Montverde (Fla.) / SweetLax Florida (Highlights)
All-Star. A driven midfielder, he's not the fastest guy but has a relentless motor. He's sturdy in defense and has outstanding situational awareness, with a great feel for when to push the envelope and when to calm the game down, especially when he's head-manning transition.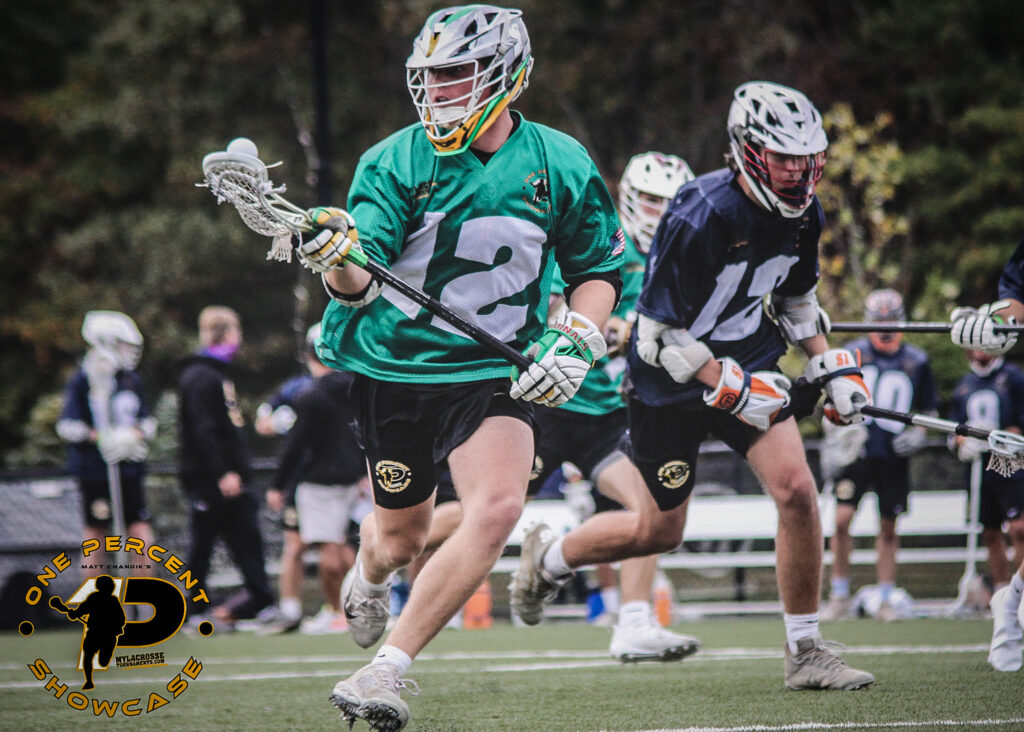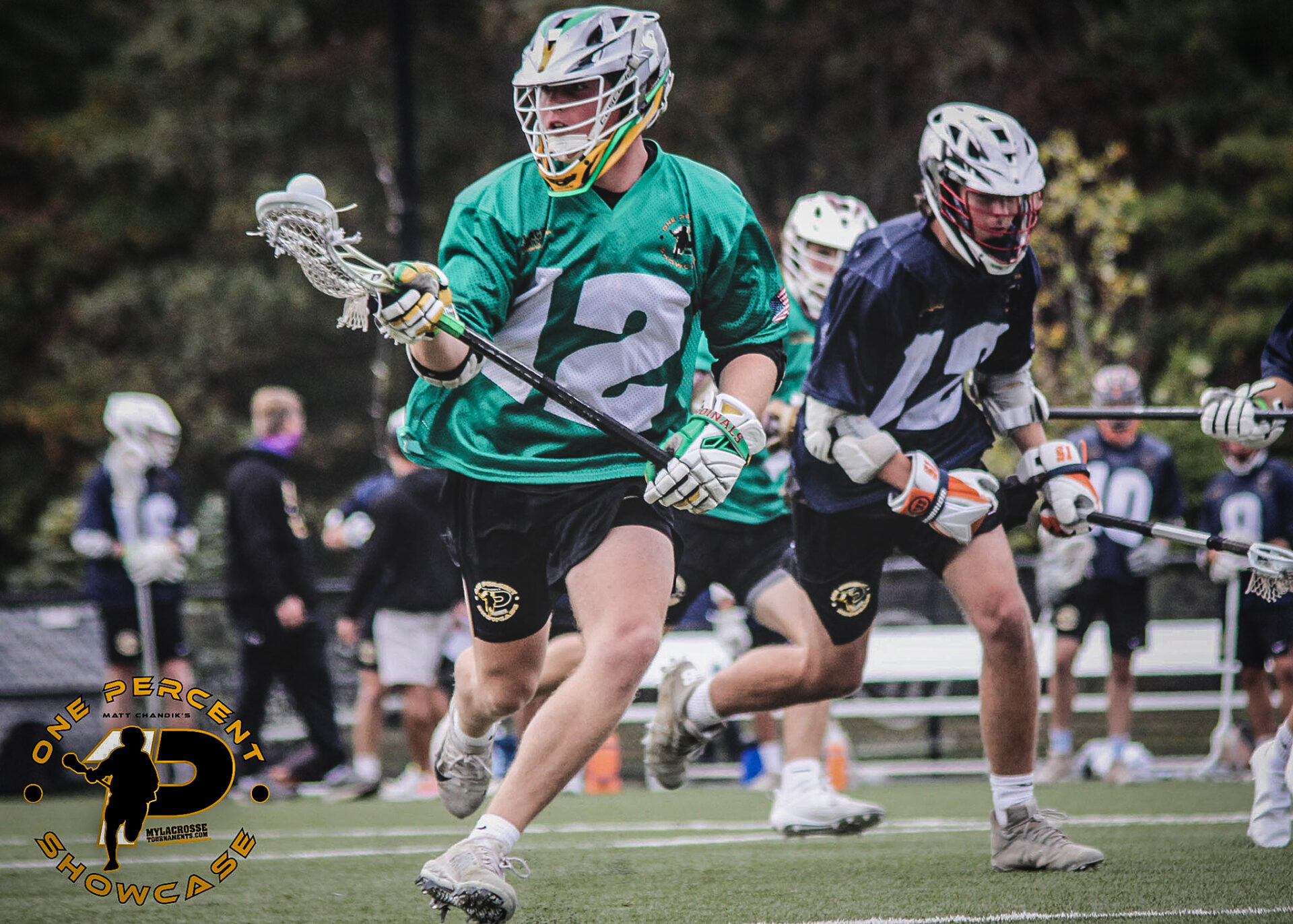 No. 12 JJ Murphy, faceoff, Bishop Guertin (N.H.) / NH Tomahawks / Bryant (Highlights)
With a low center of gravity, Murphy has an explosive first move on the draw. He performed well in the showcase, with a handful of clean wins, but he's also able to mix it up physically when he doesn't get the clamp, is good on the ground and is a threat to score, as his goal showed.
No. 13 Ian Kim, faceoff, Conestoga (Pa.) / Crabs (Highlights)
All-Star. Kim not only won a majority of his draws, he won many of them immaculately clean off the clamp and turned up to generate offense. He's a mistake-free passer and a good decision maker when he gets the ball. While not the biggest shot threat for faceoff men, the decisiveness of many of his wins generates offense for his teammates.
No. 14 Patrick Gillin, LSM, Haverford School (Pa.) / Mesa (Highlights)
In a standout-laden showcase, Gillin was arguably the most impressive player in terms of his ability on the ground, one of those guys that seems to keep the play alive on the ground because he's having fun with it. Wearing a heavy knee brace didn't seem to hamper his motion at all, and his positioning on the wing and coordination with the faceoff guy would more than make up for it anyway. 
No. 15 Reid Betner, LSM, Cathedral (Ind.) / Midwest Express (Highlights)
Rangy and good on the ground, Betner is a tough defender who impressed with his recovery speed and his ability to create in transition. A player you need to account for on the defensive end, he's also a solid on-ball defender with solid stickwork. 
No. 16 Aidan Cunningham, defense, Rye (N.Y.) / Express North (Highlights)
A calming presence on the defensive end, Cunningham is both physical and cerebral with a prototypical No. 1 defenseman frame at 6-4, 210 pounds. He has a good awareness of space and is astute in accounting for the ball and the men, both in 6v6 and on clears, and he can also match up with shiftier dodgers. 
No. 17 Logan Mueller, defense, Brunswick (Conn.) / Predators / Rutgers (Highlights)
All-Star. Mueller just committed to Rutgers, and the Scarlet Knights got a good one from one of the top high school programs in the country. Mueller makes himself comfortable in passing lanes, the kind of active stick that is immensely disruptive for opponents. He's got a great motor, enough speed to head-man clears on his own and the ability to pass accurately and over long distances with either hand.
No. 18 James Tyras, defense, Chaminade (N.Y.) / Legacy (Highlights)
Good on the ground with very good recovery speed, Tyras is a strong on-ball defender who makes life tough for attackmen. He shows good technique and always seems to have his stick in his opponent's hands, and he was able to match up well with either quicker or bigger attackmen. 
No. 19 Max Weisman, defense, Miller Place (N.Y.) / United / Lehigh (Highlights)
With deceptive speed for a big guy, Weisman covers a lot of ground. He has long arms, which makes his stick radius appear massive and imposing. The future Mountain Hawk is able to combine that with good physicality to get a lot of leverage on attackmen when he leans on them.
No. 20 Bryant O'Donnell, goalie, St. Mary's (Md.) / Pro Start / Marist (Highlights)
Tall and quick out of the cage to cover shots, O'Donnell handles a range of shots capabley. The future Red Fox is vocal in organizing his defense, reads opponents' attacks well and is excellent at moving side to side and sticking with shooters as they change angles. 
Team 6 – Red 
No. 1 Vincent McCabe, attack, Oceanside (N.Y.) / ICON
Super slippery around the crease, McCabe is a fun attackman to watch. He scored a couple of outstanding goals, capable of faking defenders to create space or rolling away on the crease, with good hands and a quick shot in tight quarters.
No. 2 Dylan McNaughton, attack, Northport (N.Y.) / United (Highlights)
A big body that's a physical presence on the dodge, McNaughton uses his body well to open up space to get off passes or shots. Throughout the showcase, his shot placement was excellent, especially picking out corners low, and he's a threat whenever he gets his hands free. 
No. 3 Christian Bockelmann, attack, Rumson-Fair Haven (N.J.) / Leading Edge / Yale (Highlights)
He just scores. Despite being on the smaller side, Bockelmann manages to create an array of angles to get shots off, and his range of releases catches goalies off guard. Bockelmann, who committed to Yale shortly after the event, was lethal operating out of X, either curling on GLE to call his own number or with his head up to select passes. The myriad of moves he throws at defenders means they rarely get a clean look at the shifty attackman. 
No. 4 Quinn Spillett, attack, Seton Hall Prep (N.J.) / Tri-State
All-Star. Spillett can do whatever is required of the moment in the attacking half. He can be very physical and engage a pole, or he can avoid contact and slither into tight windows of open space in dangerous areas. He has an array of shots to throw at goalies, with good hands around the crease and a crafty passing eye.
No. 5 Ryan Nealon, attack, Garnet Valley (Pa.) / Freedom (Highlights)
Nealon is a hard worker and a hard shooter. He's got a physical upper body, and he's quicker than fast. He uses that good quickness to create windows of space for himself and works hard off the ball to get open. The lefty will make you pay if you take your eye off him.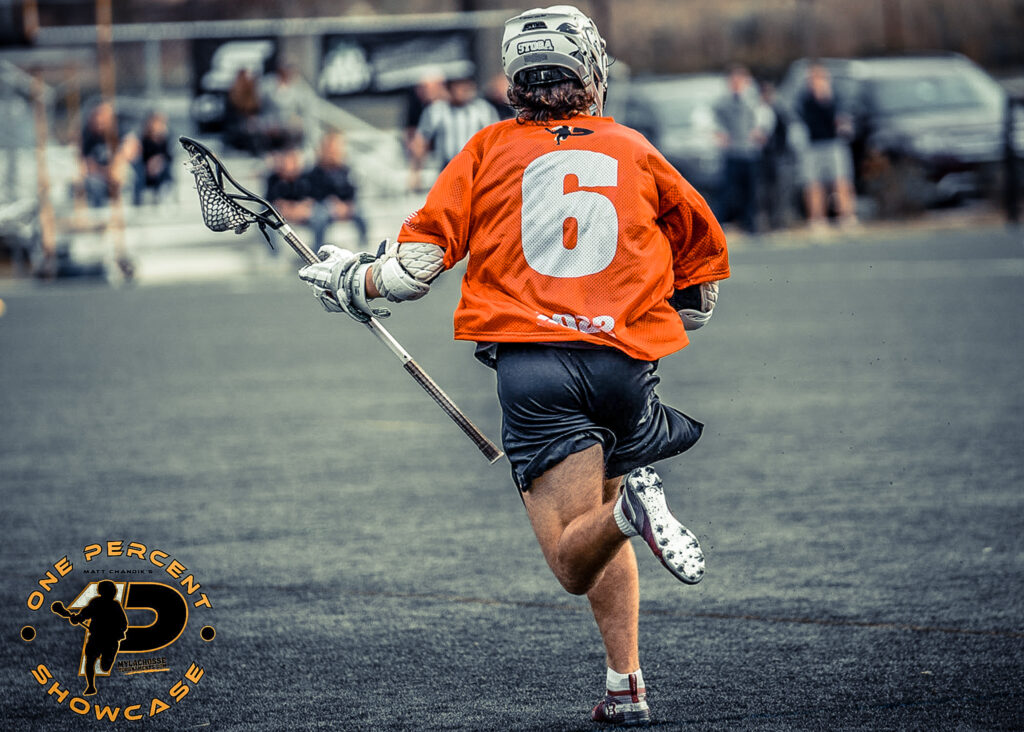 No. 6 Peter Detwiler, midfield, Conestoga (Pa.) / PA Roughriders (Highlights)
Detwiler is a demon in transition and the open field, with a high end-to-end motor and a very downhill game. He's very athletic, very physical and not shy about mixing it up defensively. He also has good awareness of the game's pace and knows when to slow things down once the ball is in the attacking half.

No. 7 Hunter Sancetta, midfield, Seton Hall Prep (N.J.) / Leading Edge (Highlights)
A very shifty midfielder, Sancetta works hard to create space, dazzling defenders with fakes, feints and spins. He's a strong passer and an excellent shooter, melding power and placement in his shots, particularly when he can open windows to shoot off the dodge.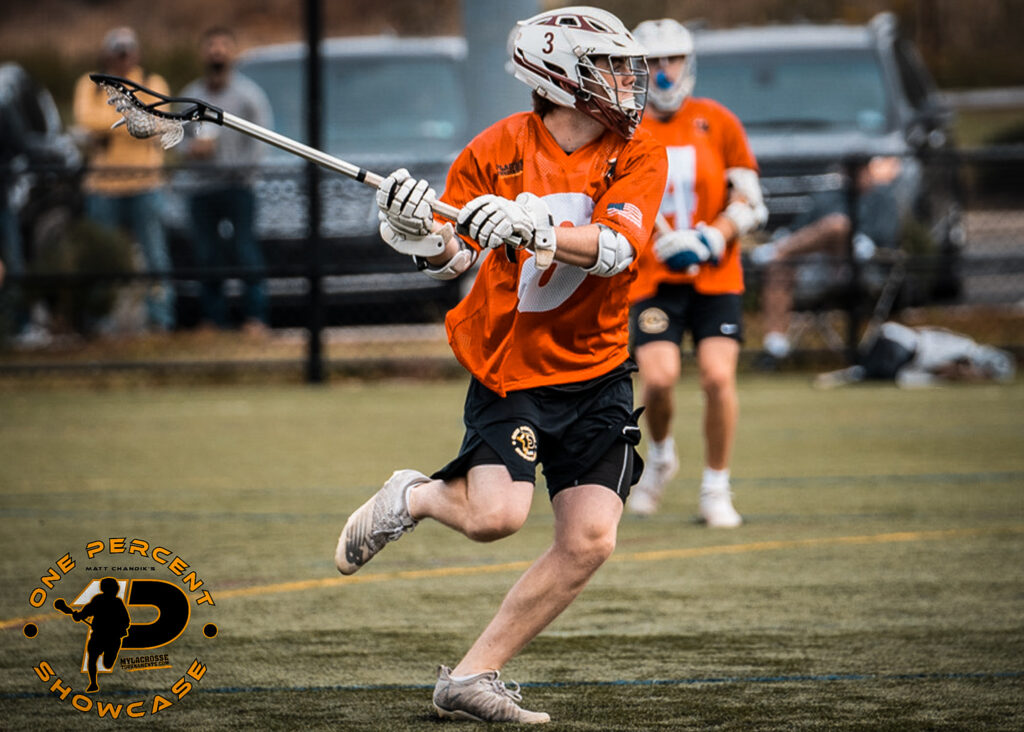 No. 8 Ben O'Rourke, midfield, Concord Carlisle (Mass.) / Fighting Clams (Highlights)
A two-hand threat to pass or shoot, O'Rourke has great control of his stick in position. He's got quick feet and isn't afraid to get physical on the dodge, opening up space to get off shots or distribute.
No. 9 Teddy O'Rourke, midfield, Concord Carlisle (Mass.) / Fighting Clams (Highlights)
 O'Rourke possesses a balance of size and speed, not overwhelmingly either but presenting enough to each, as befits a two-way middie. He was very strong in transition, making good decisions at full speed.
No. 10 Zach White, midfield, Columbus Academy (Ohio) / Resolute (Highlights)
White is very, very quick off the dodge, his feet in constant motion as he approaches a defender and elects which way to get by him. An exceptional athlete, he's able to dodge both sides, draw slides and create chaos, for himself (he had a few fluid behind-the-back shots) or others. He's also excellent on the ground, devoted to running through ground balls.
No. 11 Brendan Hickey, midfield, Tower Hill (Del.) / Mesa (Highlights)
A good-sized lefty midfielder showed deceptive speed, a couple times pulling away from markers that thought they had an angle on him. Also a football linebacker and wrestler, he brings that mentality to the defensive end, where he's willing to put in the work, sound in his assignments and switches and capable of being physical. 

No. 12 Justin Bordner, faceoff, Trinity (Pa.) / Kooper's (Highlights)
Bordner is a hard worker at the X who isn't afraid to mix it up. He gets good leverage when he doesn't get to the ball first and battles after the fact, including being very solid on the ground, and loves to scrap on every ground ball. 
No. 13 Jackson Tinari, faceoff, St. Augustine Prep (N.J.) / SouthShore (Highlights)
Tinari is a technical faceoff guy, who often won his draws on the clamp and posted a solid record on the day. Once he has the ball, he's a shot threat who makes good decisions and passes well to his point men. 

No. 14 Cole Cunningham, LSM, Ridgewood (N.J.) / Tri-State (Highlights)
Cunningham reads the game well. He's quick to slide off the crease, quick to leak out in transition, and good at finding soft spots in opponents' rides to execute clears. He's good on the ground, extremely capable of picking loose balls out of the air and willing to sacrifice the body in front of shots.
No. 15 Griffin Hough, LSM, Tabor (Mass.) / Laxachusetts (Highlights)
All-Star. Hough stood out with his work on the ground and his dogged wing play. He has an advanced stick, even by LSM standards, and once he gets the ball, he's also adept at knowing what to do with it as an effective passer. Off the ball, he shows a lot of hustle and good recovery speed.
No. 16 Carson Forney, defense, Benet (Ill.) / True National (Highlights)
A physical defender, Forney is also plenty quick in transition. He's active in the passing lanes, able to cause turnovers on the ball and when he's help-defending. His speed can get him out of trouble on clears, and he's a threat to contribute to the attack when he clears the zone.
No. 17 Luke Marion, defense, Delbarton (N.J.) / Leading Edge (Highlights)
Not afraid to defend far from the cage, Marion showed strong positioning and reads of what attackmen want to do. He's active with his stick when he's defending on-ball, recovers smartly and has the athleticism and smarts to track attackmen far from goal. He isn't shy about mixing it up physically, either. 
No. 18 Carter Grubbs, defense, Chapel Hill (N.C.) / Team 91 Carolina (Highlights)
Grubbs often drew the toughest defensive matchup and did a good job battling through challenges on the defensive end. He has good awareness, quickness and footwork to work through screens. A very vocal communicator, he often played the role of defensive leader as players rotated in and out.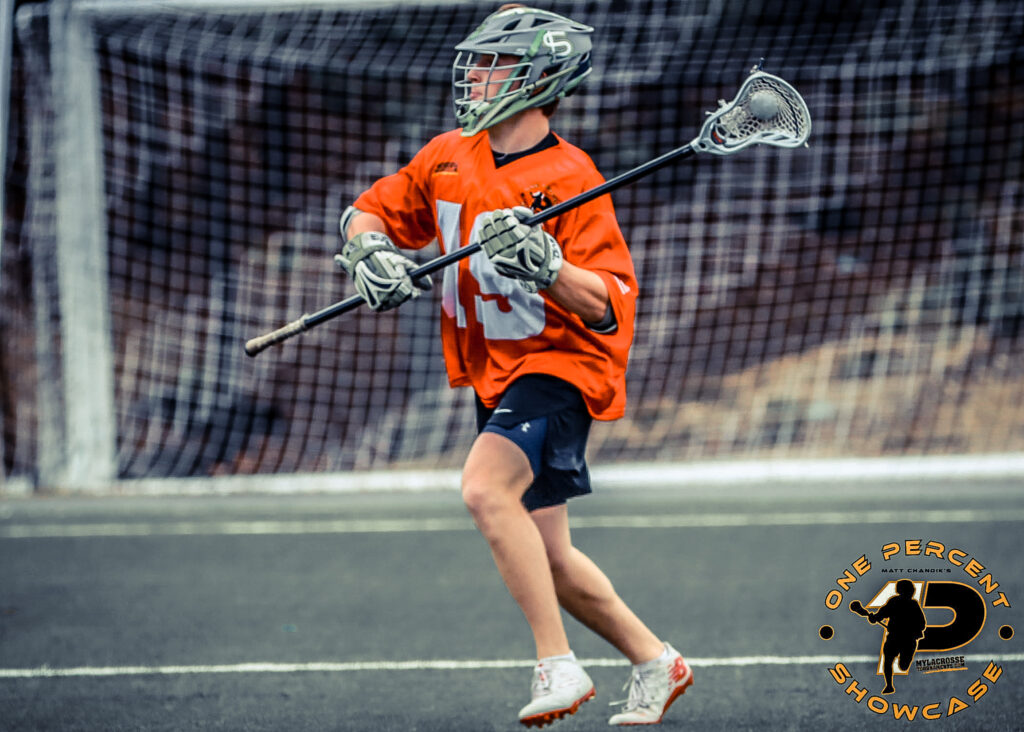 No. 19 Alex Polisoto, defense, St. Joseph's (N.Y.) / SweetLax Upstate (Highlights)
A loud defender, Polisoto is a good communicator with his defensive teammates. His stick is always on opponents' hands, showing good technique and generally being a pain to play against. He possesses a dangerous poke check that caused several turnovers and a lot of discomfort during the tournament.
No. 20 Michael Valentine IV, defense, Massapequa (N.Y.) / LI Express (Highlights)
Valentine is a solid on-ball defender, but he really shined with what he can do off the ball. He made a couple of extremely impressive interceptions in passing lanes, with his head always on a swivel to account for what attackmen are doing and the stick skills to turn those reads into turnovers.
No. 21 Peter Del Col, goalie, Noble & Greenough (Mass.) / Fighting Clams (Highlights)
Del Col impressed with his shot stopping, particularly on low shots. He tracks shooters well, doesn't often get beaten high for a shorter goalie and is an excellent distributor, both with his ability to hit accurate long passes and his awareness of the early clear option. He's also got the quickness to carry the ball outside the crease.
No. 22 William Cody, goalie, Owen J. Roberts (Pa.) / Freedom (Highlights)
A really good pure shot stopper, Cody made several impressive saves, especially low. Cody put forth a rare shutout half of work, in part because he shows good net coverage and is effective moving side to side in the crease, in tracking shooters and in always being alert to threats.