One Percent Showcase 2022 Evaluations: Teams 7-8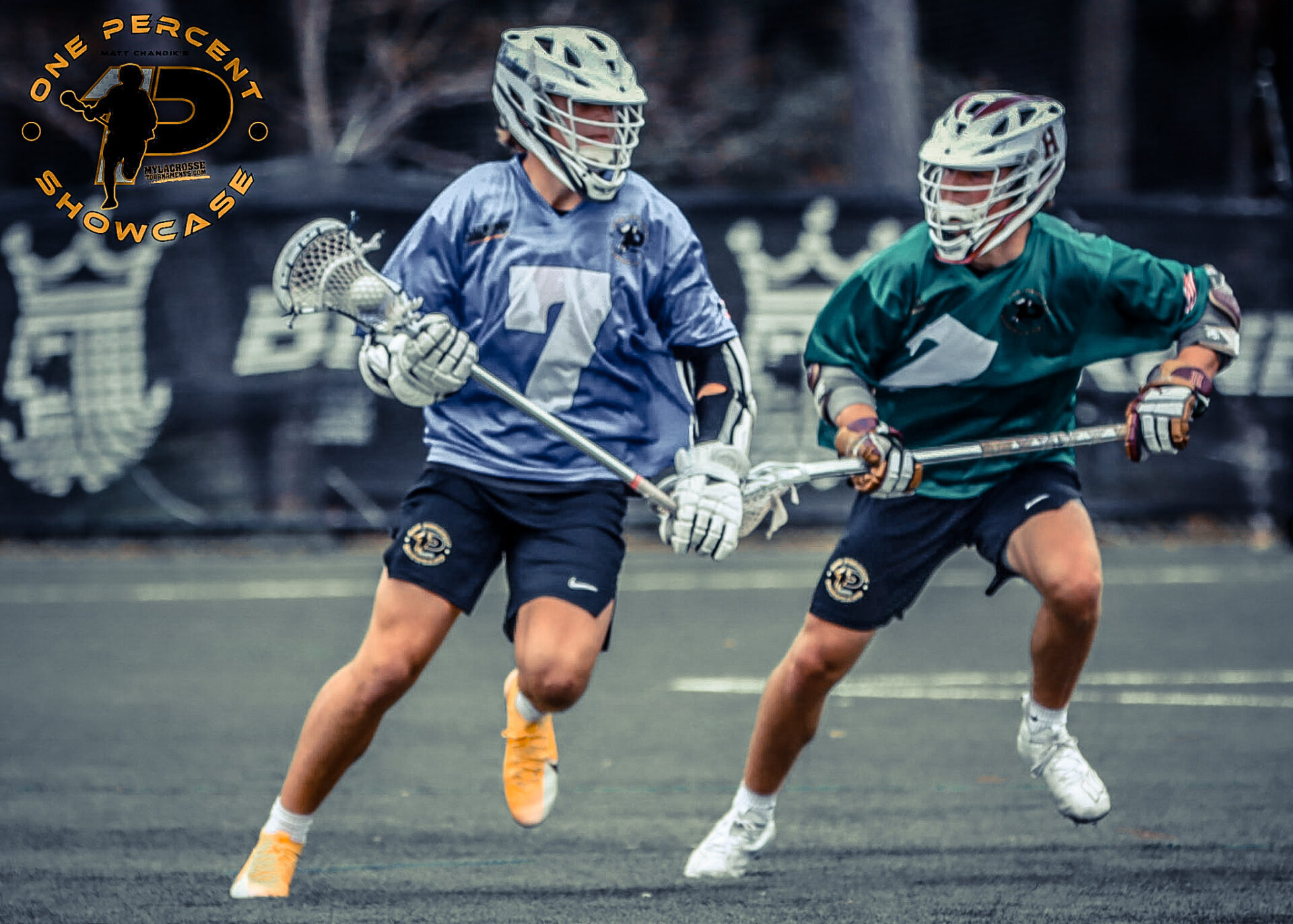 One Percent Showcase 2022 Evaluations: Teams 7-8
More than 170 of the top 2022 players in the country made the trek to Capelli Sports Complex in Tinton Falls, New Jersey to compete against the best. The My Lacrosse Tournaments evaluation team compiled notes on every player. Here's a breakdown of Teams 7 and 8 for the '22 class.
Class of 2022 Evaluations
Teams 1 and 2
Teams 3 and 4
Teams 5 and 6
Team 7 – Royal Blue 
No. 1 Luke Hendricks, attack, St. Augustine Prep (N.J.) / SouthShore
Hendricks is always ready to shoot, the kind of attackman is always locked, loaded and ready for the shot when the ball finds him. Though his release can get a little long, he makes up for it with a hard shot that marries power and placement, and he did a nice job of constantly getting his hands free. 
No. 3 Will Maheras, attack, Loyola (Ill.) / Midwest Express (Highlights)
All-Star. A great passer and a good finisher, Maheras showed up big-time in the all-star game, scoring the equalizer late in regulation. Everything filtered through him when he was on the field for Royal Blue. Supremely confident around the cage, he has a knack for the sensational, including one goal where he shot while airborne flying over the crease.
No. 4 Matt Caputo, attack, Long Island Lutheran (N.Y.) / LI Express (Highlights)
Caputo is a silky attackman around the crease. He's fluid with his attacking movements, including a couple of behind-the-back efforts that didn't look forced. He has a hard shot, hands that are soft around the crease and quick in finding passes and an enthusiastic coverer of clears. Caputo is very good at popping in and out of tight spots in the defense, too. 
No. 5 Chad Palumbo, attack, Noble & Greenough (Mass.) / Fighting Clams
All-Star. Maybe the best uncommitted attackman in the country, Palumbo rose to the occasion in the final with a pair of goals and an assist. He's super elusive and fearless on the crease, despite a physical frame that means he doesn't exactly sneak up on people. A physical dodger through X, Palumbo scored goals with one-handed and behind-the-back shots, part of a stunning array of options. He's big enough and clever enough to rarely let defenders solidly body him up.
No. 6 Gavin LoCascio, midfield, Bayport-Blue Point (N.Y.) / Team 91 Smash
All-Star. LoCascio uses his low center of gravity to his advantage, finding paths through and under checks around the crease. He's strong on the ball and has a rolodex of moves he can utilize on GLE, with a good feel for his body position and where his teammates are. He's even better on the defensive end, though, as one of the top defensive midfielders in the class. He's tenacious, gritty and very good at steering his opponent to where he wants him.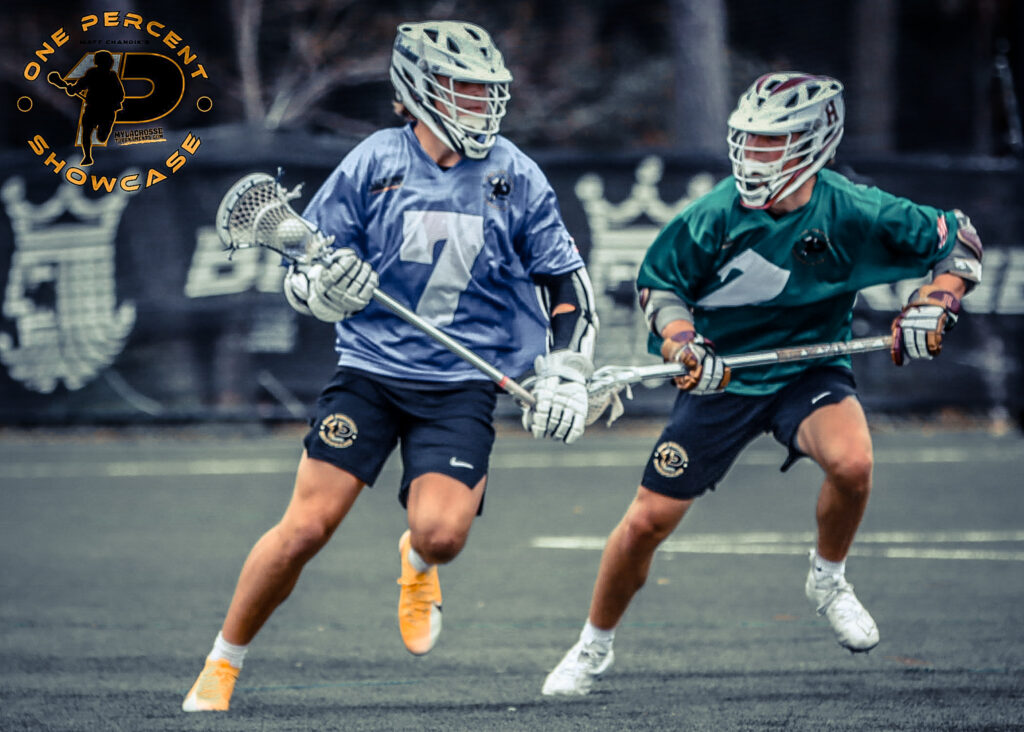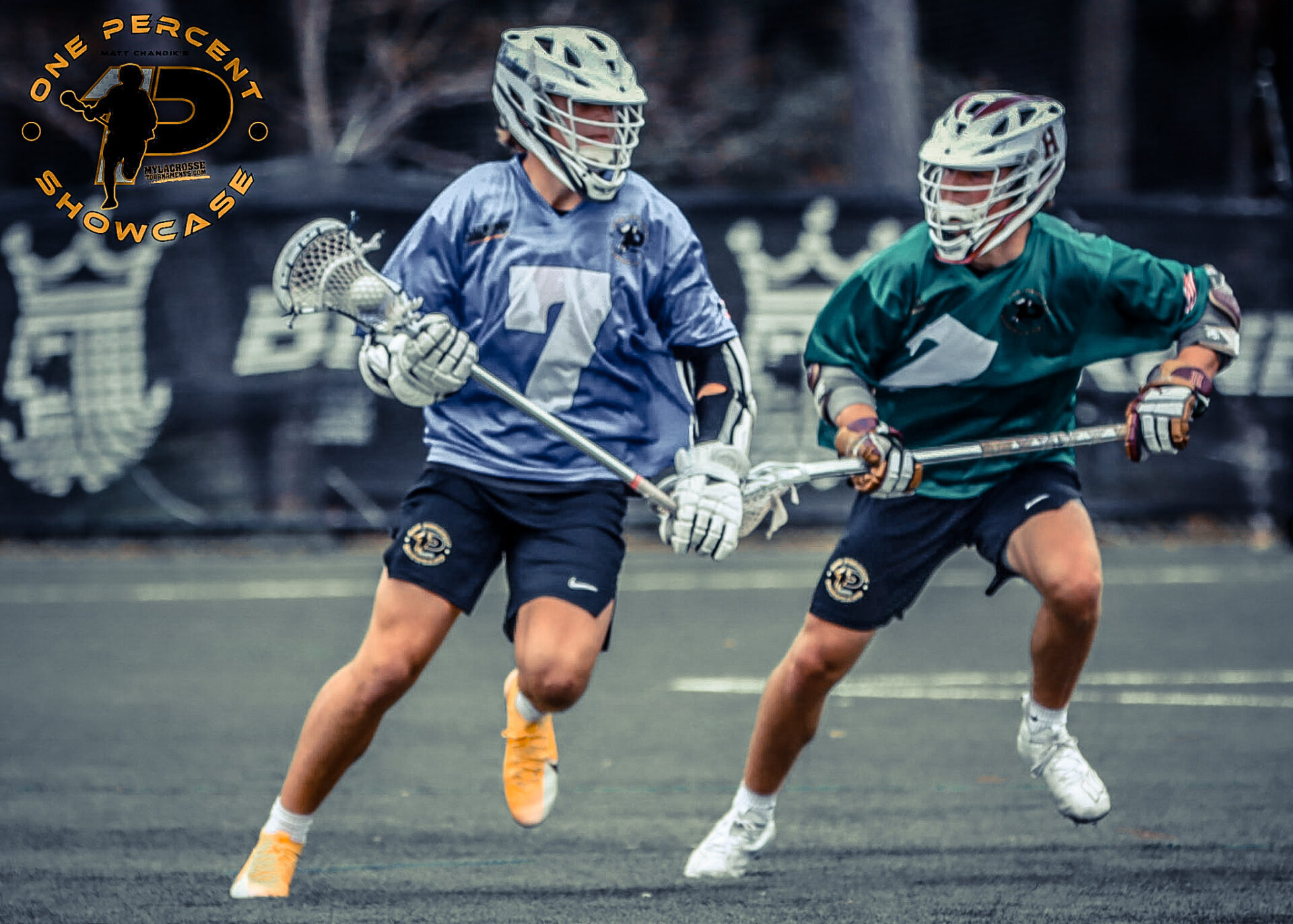 No. 7 Tristan Whitaker, midfield, Episcopal Academy (Pa.) / NXT (Highlights)
Whitaker is an excellent shooter, with a quick pull trigger and a variety of launch angles, on the left or right, including some from long range. He's strong off the dodge thanks to his quickness, and he brandished both his quickness and his toughness on the ball to get out of trouble in transition.
No. 9 Ryan Palmer, midfield, Pingry (N.J.) / BBL (Highlights)
A strong two-way middie, Palmer has an accurate and powerful shot, scoring one goal during the showcase on a tremendous bouncing shot. On defense, he's a physical presence and an asset in transition with his outstanding ball security under pressure.
No. 10 Ryan Sininsky, midfield, Southern Regional (N.J.) / NJLC (Highlights)
A terror off the dodge, Sininsky has a cannon of a right-handed shot and the quickness to create just enough space to get the shot off and enough guile to look off defenders sliding to close him out. Also a strong passer, he's active defensively and provides speed in transition.
No. 11 Grant Masterson, midfield, Wilton (Conn.) / Prime Time (Highlights)
All-Star. A big guy with long arms who fired off a hat trick in the All-Star Game, Masterson is able to create the space and the angles to get off shots from a variety of locations. He covers a lot of ground with his lengthy stride, can dodge on either hand and is physical defensively.
No. 12 Michael Straub, faceoff, Downingtown STEM (Pa.) / Freedom (Highlights)
A clever faceoff guy, Straub can win them clean or get his wingers involved by winning the ball to empty areas. He's strong in stalemates with his 6-1 frame, good technique, has his head up to see where the space is and sticks with plays, win or lose. He's a no-mess passer when he gets into the attacking half. He went better than 50 percent at the dot in every game. 
No. 13 Quinn Warwick, faceoff, Greenwich (Conn.) / 2Way (Highlights)
All-Star. Warwick put together a couple of dominant performances and performed well in the All-Star Game, where he also scored a goal. He's on the tall side for a faceoff man but is athletic enough to cope with the crouch and get out of it quickly to challenge after the clamp.
No. 14 Michael Amoruso, LSM, Don Bosco Prep (N.J.) / O2 (Highlights)
A really hard worker on the wing, Amoruso is outstanding on the ground and has a good stick when passing and withstanding stick checks on clears. With that and solid speed, he's also a threat to contribute in the attacking half.
No. 15 Nate Schultz, LSM, Brother Rice (Mich.) / Cherries (Highlights)
An aggressive defender, Schultz has an active stick and is great at picking up groundballs. He showed excellent footwork, has a relentless motor in coverage and in transition and is exceedingly coachable.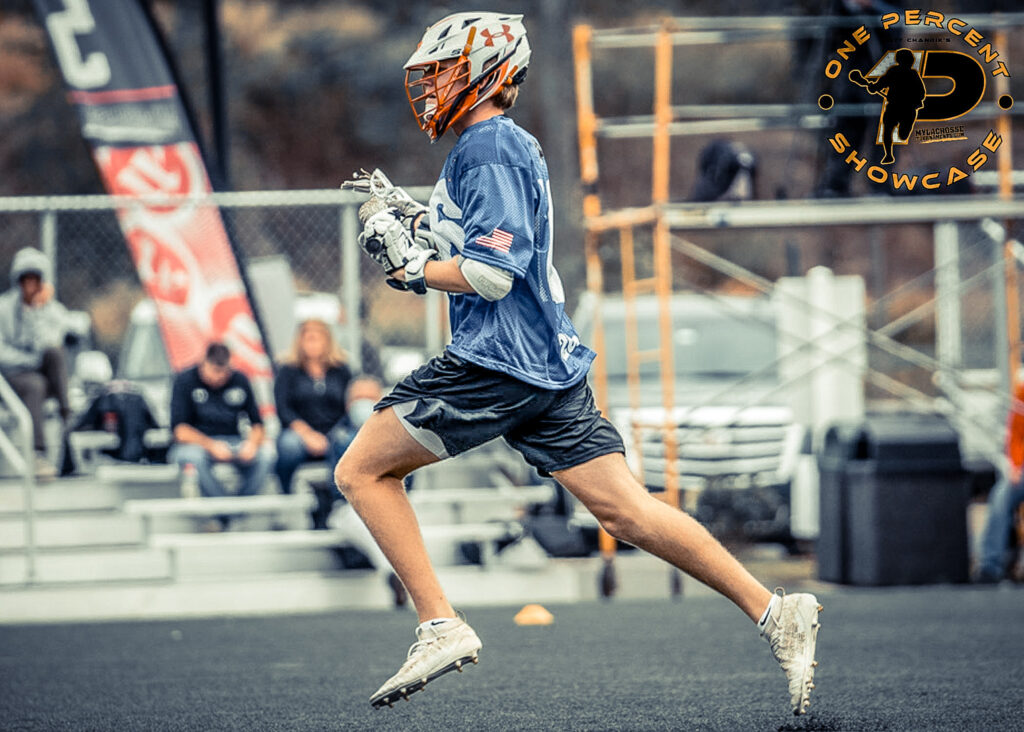 No. 16 Griffin Liedel, defense, Hudson (Ohio) / Burning Rievr (Highlights)
Liedel is quicker than he might look and uses the speed to get out of trouble on clears. He's a sturdy defender, deploying a textbook body check-poke check combo on the ball and good technique in close defense. He can also take the ball away in a hurry from an unsuspecting attackman. 
No. 17 Tim Souza, defense, St. Sebastian's (Mass.) / Laxachusetts (Highlights)
Souza is a good on-ball defender, thanks in large part to his footwork. He was solid in tracking dodgers and in coping with the two-man game and showed the recovery speed to work within the team defense concept.

No. 18 Will Costin, defense, Haverford School (Pa.) / Mesa (Highlights)
All-Star. Costin is a cerebral defender, with good awareness of when to slide and when to recover, utilizing efficient footwork that adds to a high level of quickness. He also has a great stick, the physicality to body attackmen and is good at picking his spots of when to jump into the attack.
No. 19 Jesse Phelan, defense, Cold Spring Harbor (N.Y.) / Igloo (Highlights)
A technical, stay-at-home defender who's a really good cover man, Phelan's stick goes straight into the hands of an attackman when his man has the ball. He showed really good discipline with the stick and is constantly harassing his man when they're in possession.

No. 20 Carson Brown, defense, Hun (N.J.) / Blue Star (Highlights)
A rangy defender, Brown isn't overly physical but is an athletic player with an active stick. He's able to extend his on-ball defense far from the cage, has an active stick that creates problems in the two-man game and off-ball, and has the speed and passing proficiency to be vital to his team's clears. He isn't shy about throwing a lot of checks, and he had a handful of impressive takeaways, like the one in the video above. 

No. 21 Will Snyder, goalie, St. Anthony's (N.Y.) / LI Express (Highlights)
Blessed with a prototypical frame in the cage, Snyder gets low pretty well to deal with shots below his knees. He's a good communicator with his defense and employed good decision-making in his distribution on clears and showed a knack for coming up with some tough saves in tight.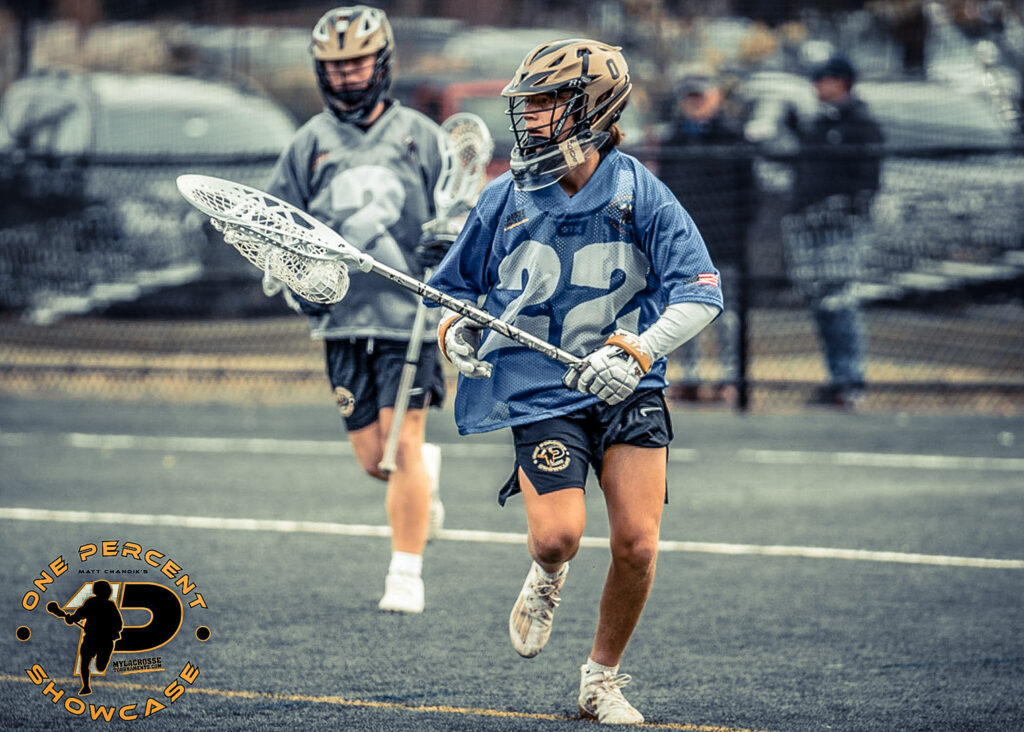 No. 22 Tyler Sininsky, goalie, Southern (N.J.) / NJLC
A flexible goalie, Sininsky gets down very well and can use his legs to augment his shot-stopping area. He's got a quick stick, good rebound control and is willing and able to get out of the cage to aid in clears or cover shots.
No. 23 P.J. Oppenheimer, attack, La Salle (Pa.) / Duke's / Marist (Highlights)
At 6-5 and close to 250 pounds, Oppenheimer has a big body and a big shot to match. He's got deceptively quick feet for his size, his arms offer a range of shot angles (including behind-the-back and one-handed) and he's not the guy that any defenders wants to body up when he gets a head of speed.
Team 8 – Grey
No. 1 Tim Evnin, attack, St. George's (R.I.) / Express North (Highlights)
A strong attackman, Evnin can create shots with both hands. He's got a rocket of a shot from distance and can also tapdance his way around a defender with ease. A really skilled all-around player, he can create chances for himself and others and is an excellent worker on the ground.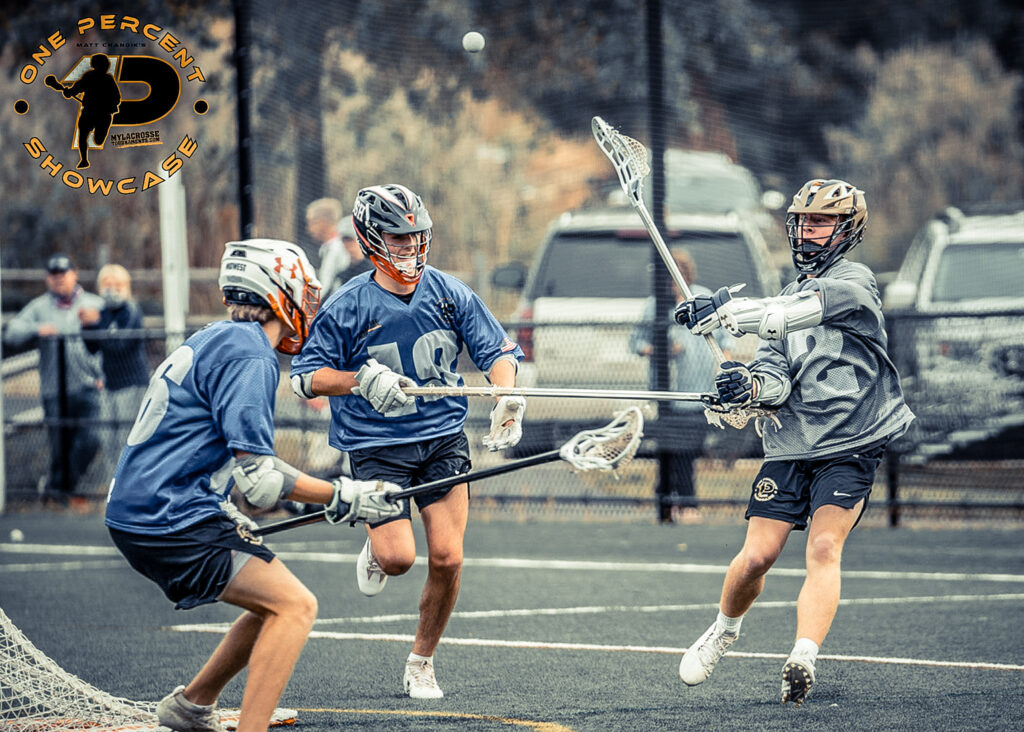 No. 2 Andrew Kelly, attack, La Salle (Pa.) / Big 4 HHH (Highlights)
All-Star. A shifty passer who thrives as the quarterback of the offense, Kelly seems to always find space near the goal. He has lots of speed and consistently beat his man throughout the showcase. Kelly also possesses soft hands, in passing and receiving passes to get off quick shots, on the crease.
No. 3 Marcus Colaco, attack, Chatham (N.J.) / Leading Edge (Highlights)
Colaco has a strong upper body and great balance to create space to get off shots or passes, especially dodging out of X. He has good hands and a quick release on his shot, and he's very confident and poised under pressure.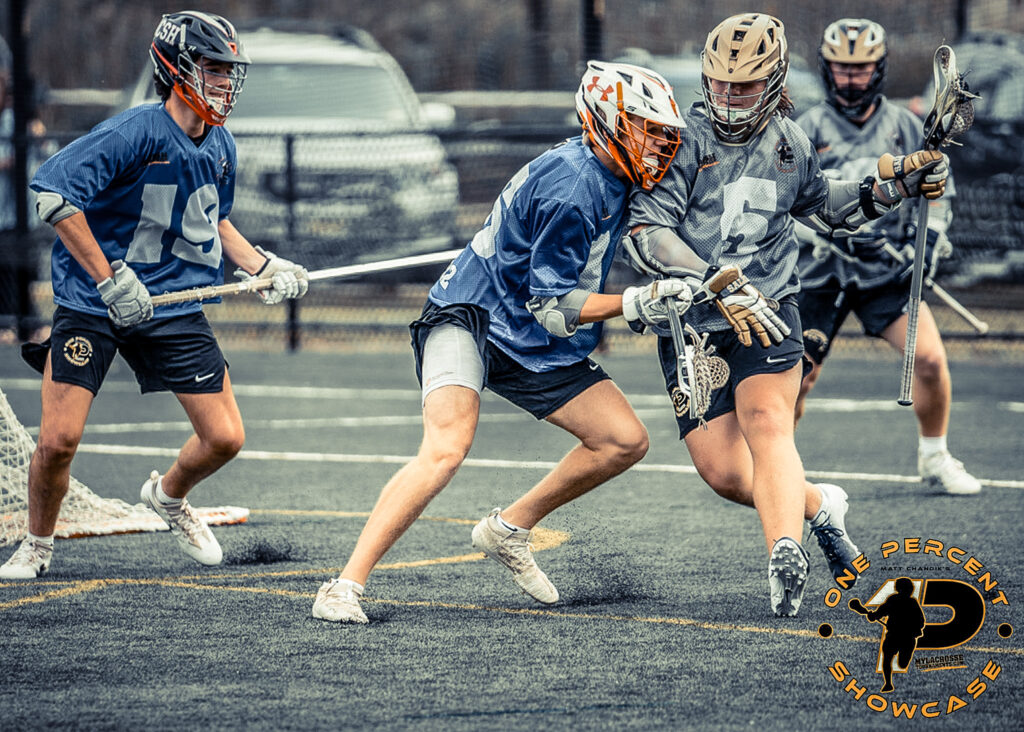 No. 5 Caelan Driggs, attack, Salesianum (Del.) / Freedom (Highlights)
Driggs is just a pure finisher. A physical attackman, the big lefty is capable of creating space to get his shot off in traffic and has good touch on the crease. He's also a good passer and is excellent at cutting off the ball.
No. 6 Matthew Kempton, midfield, St. Ignatius (Ohio) / Cherries (Highlights)
All-Star. The athletic midfielder has an attackman's hands that always seem to be moving when he has the ball. Especially in transition, he has amazing hands to fire off passes and get power behind his shot. Kempton has superlative speed in the open field. He can play on both ends of the field, with tremendous shot velocity from 12 yards.
No. 7 Konrad Maciejny, midfield, West Islip (N.Y.) / East Coast Elite (Highlights)
A big and physical middie, Maciejny can shoot with both hands, hits corners high and on the bounce and has a deceptive release. He's really tough to slow down when he gets his big frame moving downhill. He also has a good defensive engine, able to stay in front of opponents with his footwork and engage physically.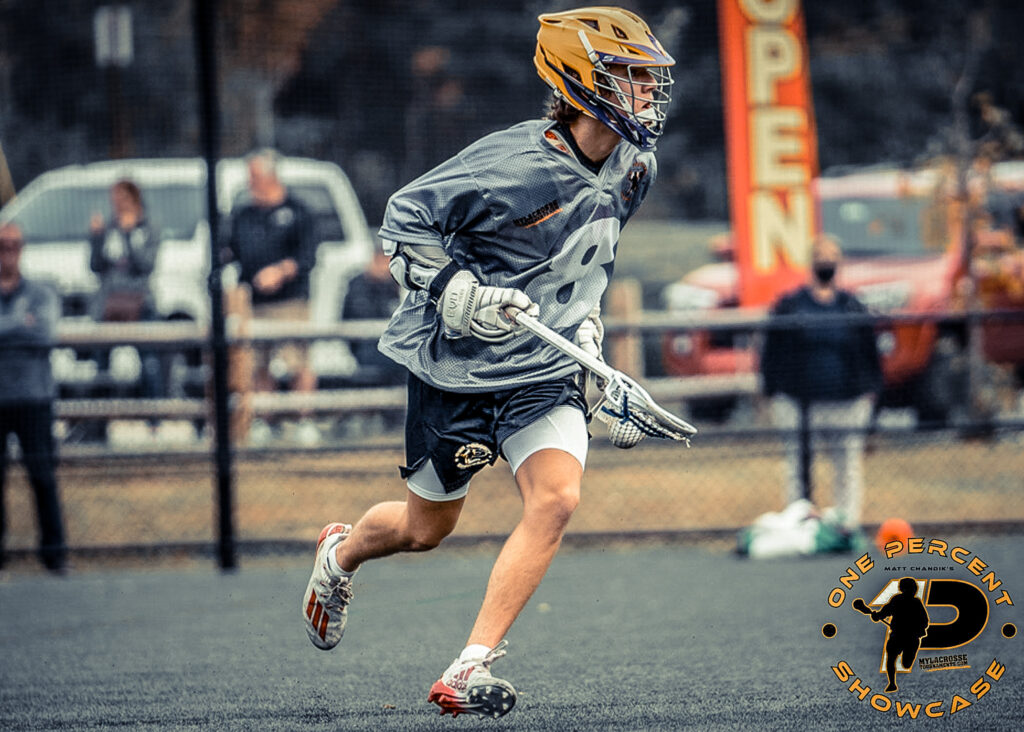 No. 8 Alex Ryan, midfield, Windham (N.H.) / NH Tomahawks (Highlights)
A shifty middie with quick feet, Ryan can dodge to both sides and shake defenders with an array of moves. He's got fast hands, always keeps the ball in motion and is constantly looking for the next pass. In addition to his array of shots to fire from distance, he's also strong on the ground and on the defensive end..
No. 9 Cameron Young, midfield, Paul VI (Va.) / VLC
Heady with great defensive awareness, Young isn't shy about getting physical on the defensive end. On the other end of the field, he has a lot of moves to throw at defenders and is a good two-way contributor.
No. 10 Collin Rovere, midfield, Wayne Valley (N.J.) / Tri-State (Highlights)
A feisty midfielder with a lot of hustle and physicality, he's not afraid to mix it up defensively and does a great job in his on-ball defense, as well as starting the transition game. With the ball, he's crafty on the dodge with his left-handed shot. Rovere is a perfect fit for Hobart and their up tempo style of play.
No. 11 Harrison Winter, midfield, Horace Mann (N.Y.) / LI Express
Winter showed a lot of calm with the ball, poised in high pressure situations and with the slow pulse to slow the game grew stretched or on contested clears. Defensively, he was very physical, able to engage with opposing middies and move his feet to stay in front.

No. 12 Matt Terrana, faceoff, Smithtown East (N.Y.) / United (Highlights)
Terrana showed good hand speed and was able to cleanly pull the ball out on a number of occasions. He also has solid speed and awareness of where the ball is when chasing down loose balls, and he showed the aggressiveness and competitiveness needed to be a next-level faceoff guy.
No. 13 Griffin Cole, defense, Chaminade (N.Y.) / LI Express
Normally a close defenseman, Cole didn't look out of his element at LSM. A long and physical defender, Cole is strong in coverage, with an excellent stick and good quickness to keep up with smaller, shiftier attackmen. He's good on the ground, adept at picking up loose balls in the air and makes the simple decisions in transition.

No. 14 Jack Halpin, LSM, Bellport (N.Y.) / United (Highlights)
All-Star. The LSM has smooth hands and is excellent on defense. He's rangy, keeps opposing midfielders in front of him well and has an active stick to influence the play away from the ball.
No. 15 Ryan Bilello, defense, Manasquan (N.J.) / Leading Edge (Highlights)
All-Star. A really good all-around defender, Bilello does a little of everything. He's great on the ground, not afraid to dish out hits and really disciplined in working within a defensive system. Also capable of clearing the zone with his speed and a shot threat to account for when he gets upfield.
No. 16 Nick Payne, defense, Mount Hebron (Md.) / Kooper's (Highlights)
Physical and quick, Payne is strong on the ball and off. He's able to engage opponents and moves well laterally with an active stick. Off the ball, he's got good awareness of passing lanes to cause turnovers. A good passer, Payne is tidy in clearing the zone.

No. 17 Connor Kehm, defense, Don Bosco Prep (N.J.) / O2 (Highlights)
All-Star. With great size and footwork, Kehm is a daunting defender that can engage opponents physically and has the speed to keep them in front of him. An outstanding defensive player, he's great both on the ball and active away from it, good on the ground and strong on clears.
No. 18 Eric Stoesser, defense, Freedom (Va.) / VLC
A solidly-built defender, Stoesser is comfortable on and off the ball and contributes on the wing with his ground game. He's got good size, a long reach and an active stick with good footwork.
No. 19 Dominic Senft, defense, Chaminade (N.Y.) / Team 91 Smash / Air Force (Highlights)
A speedy defender, Senft is also able to throw his weight around, an attractive blend of size and speed. He's efficient in his positioning, especially around the crease, and is always checking opponents' sticks, a tireless defender that wears attackmen down. 
No. 20 Grant Crossley, goalie, Elmira Notre Dame (N.Y.) / SweetLax Upstate (Highlights)
All-Star. Crossley impressed with his natural shot-stopping ability. He's reliable in the net, the kind of goalie that doesn't give up many soft goals, and has great footwork in and out of the crease. 
No. 21 Kevin Barrett, goalie, St. Anthony's (N.Y.) / Team 91 Smash / Boston University (Highlights)
Barrett showed good net coverage high and was really good at getting low on bouncing shots. He was very attuned to tracking rebounds and is a very good passer, and he looked poised and composed throughout the day, making a handful of highlight-reel stops. 
No. 22 Matt Shingle, faceoff, Strath Haven (Pa.) / Big 4 HHH (Highlights)
Quick at the X, Shingle plays his angles well and uses his body well to help his wings win the ball on the ground. He's effective in the clearing game, a solid passer and has sound fundamentals.