One Percent Showcase 2023 Evaluations: Teams 9-10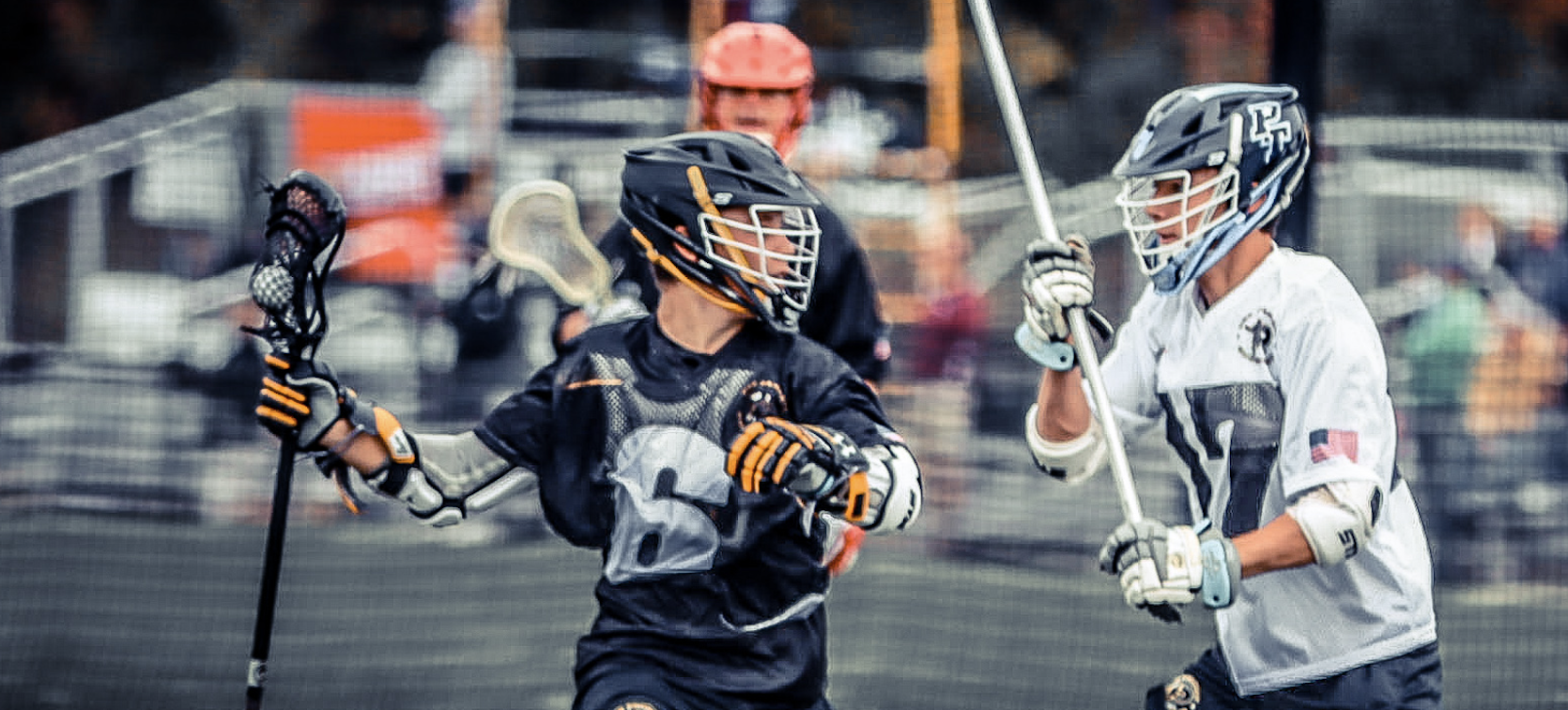 One Percent Showcase 2023 Evaluations: Teams 9-10
More than 90 of the top 2023 players in the country made the trek to Capelli Sports Complex in Tinton Falls, New Jersey to compete against the best. An absolutely loaded crop of many of the '23 class' elite players were in attendance, and there's little doubt that these players will be big-time recruits at this time next year. The My Lacrosse Tournaments evaluation team compiled notes on every player.
Class of 2022 Evaluations
Teams 1 and 2
Teams 3 and 4
Teams 5 and 6
Teams 7 and 8
Class of 2021 Evaluations

Team 9 – White
No. 1 Leyton Bracken, attack, La Salle (Pa.) / Big 4 HHH
An X attackman with plenty of shake, Bracken showed that he could also work well off-ball to get open. He had a gem of a BTB goal right in front, showing off his stick skills and creativity, on a great Gary Correa feed in transition and a nice assist to Nik Barbero in transition. His agility and change-of-direction gave defenses some problems, too.
No. 2 Joey DeYoung, attack, Southern (N.J.) / NJLC
A bigger attackman with a fairly deep bag of tricks, thanks to his good stick, DeYoung was able to get open by using his body well to angle himself inside the defense. He made a bunch of little plays and got rewarded for being in the right place at the right time, including one where he cleanly gobbled up a rebound and ripped it home.
No. 3 Chris Patterson, attack, Bronxville (N.Y.) / Predators
Patterson has quick feet and a ton of shiftiness, and he tossed out a couple of nice feeds after beating his man and drawing a slide. He rode hard on more than a few occasions and wasn't shy about shooting from different places on the field.
No. 4 Nikolas Barbero, attack, Ward Melville (N.Y.) / Team 91 Bandits
Barbero thrives the most when he's allowed to roam and operate as a catch-and-finish guy. He fills all of the intangible categories, too, with his hustle, grit and how he moves his feet to get open, particularly in transition. He showed off a couple different preferred moves, too.
No. 5 Jimmy Kennedy, attack, Springfield (Pa.) / Freedom
Kennedy was at his best as a catch-and-shoot lefty who is a big-time scoring threat from inside of 10 yards. He showed a nice understanding of how to move off-ball and he also doesn't need much time and space to get his shot off. Pair him with an elite feeder and he'll score a ton of goals, both in high school and college. One play encapsulated a lot of his game when he took a skip pass from Austin Conner on the EMO and hammered a high-to-high crank.
No. 6 Austin Conner, midfield, Strath Haven (Pa.) / Brotherly Love
Conner has all the tools to be an ACC-level midfielder like his brother Jeff, who won a national title at Virginia a season ago. He's got a great frame, the ability to run by his man and draw a slide, and he's got a heavy shot that he's not afraid to let go. His combination of size and athleticism make him a tough guy to slow down in the open field, too. Conner did good work as a feeder, too.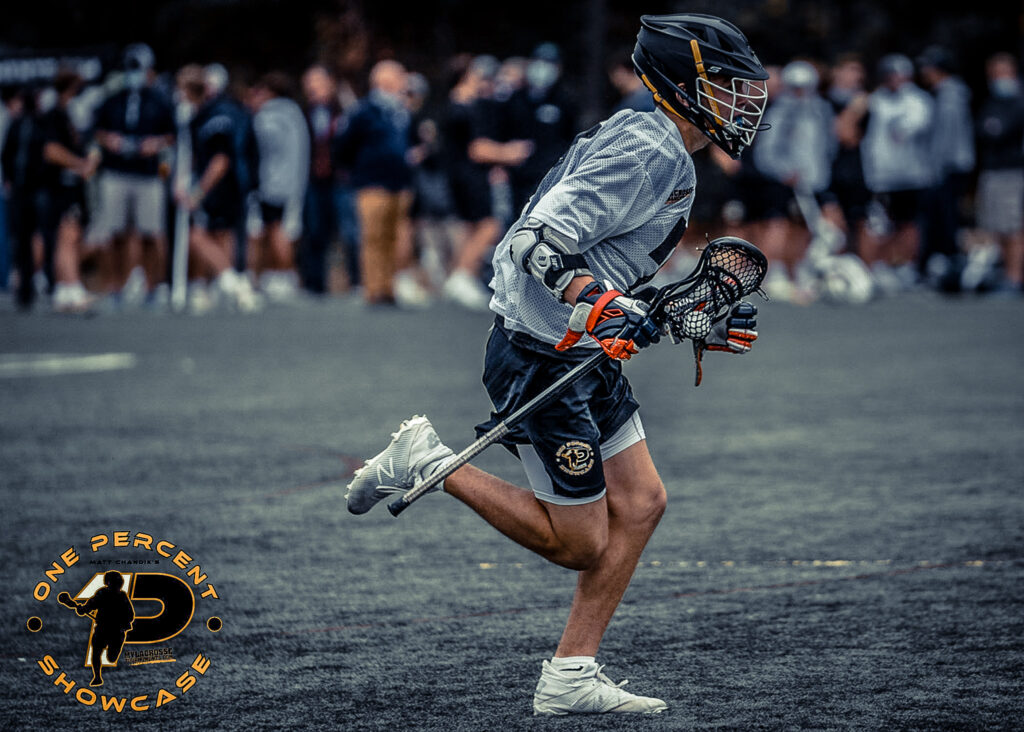 No. 7 Jackson Greene, midfield, St. Anthony's (N.Y.) / Team 91 Bandits
All-Star. A smooth, shifty midfielder who's a major threat to score off the dodge or find an open teammate from up top, Greene sees the field extremely well and is supremely difficult to guard 1v1. Putting a SSDM on him is playing with fire, but he does such a nice job of exposing a defense's weaknesses that even guarding him with a pole is no sure thing. When he decided it was time to go, it usually ended up with the other team's goalie turning and raking.
No. 8 Jack Archer, midfield, Garden City (N.Y.) / Shore2Shore
Archer stood out the most for his defensive play, where he was very effective at simply staying between his man and the cage and pestering his matchup into passing the ball off. Archer showed that he understood how to slide well, too, and he was able to clear the ball well. He did show some offensive pop with a top-shelf short-side stepdown rifle against the Navy team.
No. 9 TJ Coffey, midfield, Delbarton (N.J.) / STEPS
Coffey is a tall (already north of 6-feet), lanky midfielder who's a versatile dodger that can get to either hand. He has the athleticism to run by guys off the dodge or in transition, like he did on a jumper down the alley, and as he continues to add strength, he'll be a major problem for defenses. He made a handful of simple, yet effective plays all over the field, a testament to his desire to hustle all the time.
No. 10 Wells Flinn, midfield, Haverford School (Pa.) / Mesa
Flinn did a lot of his best work as a defensive midfielder or, perhaps more accurately, an enforcer who wasn't afraid to put a body on someone. He had a couple of big hits where he was clearly unafraid to get after it, and he's got a lot of sandpaper and a nasty disposition to his game. Flinn was good in transition for the White team, too.
No. 11 Matt Swirbalus, midfield, St. Sebastian's (Mass.) / Laxachusetts
Swirbalus started off a little slow, but his game got noticeably better as the day went on and as he got more comfortable. He was very often in the right spot defensively and frequently got his stick on stick to cause problems. Swirbalus, whose older brother plays at Duke, showed off some of the family offensive skill with a really nice goal by quickly snapping a low-to-low shot in heavy traffic and later added another low rip in transition.
No. 12 Gary Correa, midfield, Chaminade (N.Y.) / LI Express
A tall, lanky midfielder who showed that he could contribute in a variety of ways, Correa had some very impressive plays throughout the day. He turned heads with a high stepdown rocket on the EMO, took the ball to the rack on a bunch of opportunities and later added a terrific feed to a cutting Jimmy Kennedy. Correa got to his right hand quite often, and as he adds size, he could emerge as an elite '23 midfielder.
No. 13 Colby Baldwin, faceoff, Scarsdale (N.Y.) / Predators
All-Star. Baldwin showed an advanced knowledge of the game and knew where to go with the ball in all situations. While he's got quick hands, he doesn't exclusively rely on hand speed, showing that he was willing to scrap quite a bit. He had one absolutely phenomenal play where he scrambled out of a triple team after a win, and he had a couple of nifty feeds after wins.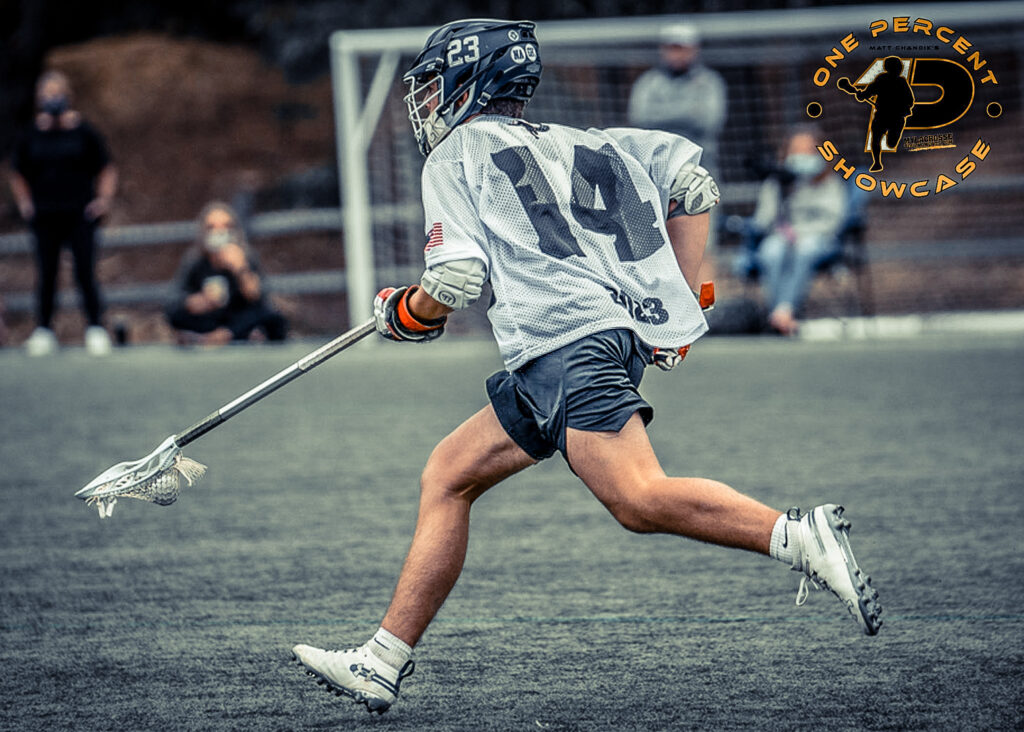 No. 14 Anthony Annunziata, faceoff, Huntington (N.Y.) / Igloo
All-Star. Annunziata consistently stayed low on the faceoff, using his leverage and strength to wriggle the ball free and exit cleanly. He had a handful of very clean pinch-and-pop wins forward, but he could also diversify his exits and he had a few occasions where he was able to outrun the LSM to the box to get a touch.
No. 15 James Carroll, LSM, Boston College (Mass.) / Laxachusetts
All-Star. Carroll has a freakishly good stick, whether that's when he's causing turnovers, easily vacuuming up ground balls or even getting in the mix offensively. He's everything that you want an LSM to be – a havoc-provoking caused turnover machine who dusts guys in the open field and pushes the offensive pace. Carroll showed a bunch of different checks to strip players left and right, and offensively, he tossed home a nice bouncer off of a filthy fake-shot-to-toe-drag combo.
No. 16 Theo Tsiamtsiouris, LSM, Friends Academy (N.Y.) / Shore2Shore
Tsiamtsiouris' performance steadily improved throughout the day as he showed good sliding ability and a very active stick. He picked up ground balls with ease and tossed out some unique feeds, and as a cover guy, he was quietly effective without throwing a ton of checks.
No. 17 Luke Michalik, defense, Brunswick (Conn.) / Prime Time
All-Star. Michalik is the top cover man for a Prime Time team, and if history has taught us anything, it's that those guys (JT Giles-Harris, Gibson Smith, Keith Boyer, Charlie Johnson, etc.) tend to be very highly sought after and they usually end up at an elite level school (Duke, most of the time). Michalik has great size and a frame to add weight, to go along with ranginess and the ability to run well, rarely even getting slowed down in transition. He's not afraid to press out and cover, and he had a particularly nice over-the-head takeaway at GLE.
No. 18 Jaeden Jenkins, defense, St. Anthony's (N.Y.) / LI Express
All-Star. Jenkins is going to be really, really good, particularly as he embraces the weight room and adds size. He has a great frame to do so and quick feet that he used to match up with attackmen. He also embraced physicality, never really relenting on his aggressiveness, and he also showed a good stick. He showed off a lot of his skills on one play where he went coast-to-coast and snapped home a low bouncer, then later laid out a midfielder off of a faceoff.
No. 19 Cal Taulbee, defense, Detroit Catholic Central (Mich.) / Cherries 
All-Star. Taulbee is constantly staying active, even when he's off-ball, and he did a great job of using superior footwork to deny and frustrate attackmen who couldn't shake him. He doesn't throw a ton of checks but doesn't have to because he's so often in his matchup's hip pocket, and he uses a strong base to get low and gain leverage.
No. 20 Dylan Yeung, defense, Bishop Guertin (N.H.) / NH Tomahawks
The Tomahawks always seem to have guys who are a pain in the butt to play against, and Yeung follows that mold. The scrappy lefty is absolutely not afraid to mix it up physically and there's no worry about having to coax the dog out of him. He made a couple of nice plays, including a caused turnover when he and Jaeden Jenkins combined to take the ball away, and he was also dependable in 1v1 defense.
No. 21 Patrick Keenan, defense, Malvern Prep (Pa.) / Freedom
All-Star. Keenan, the son of former pro Kevin Keenan, has clearly been coached very well. He's rarely out of position and should be charged rent for living on attackmen's hands. The aggressive lefty got by guys in transition and made smart passes to the attackmen, and he was able to snag a bunch of ground balls. Chalk up another good one for Malvern Prep.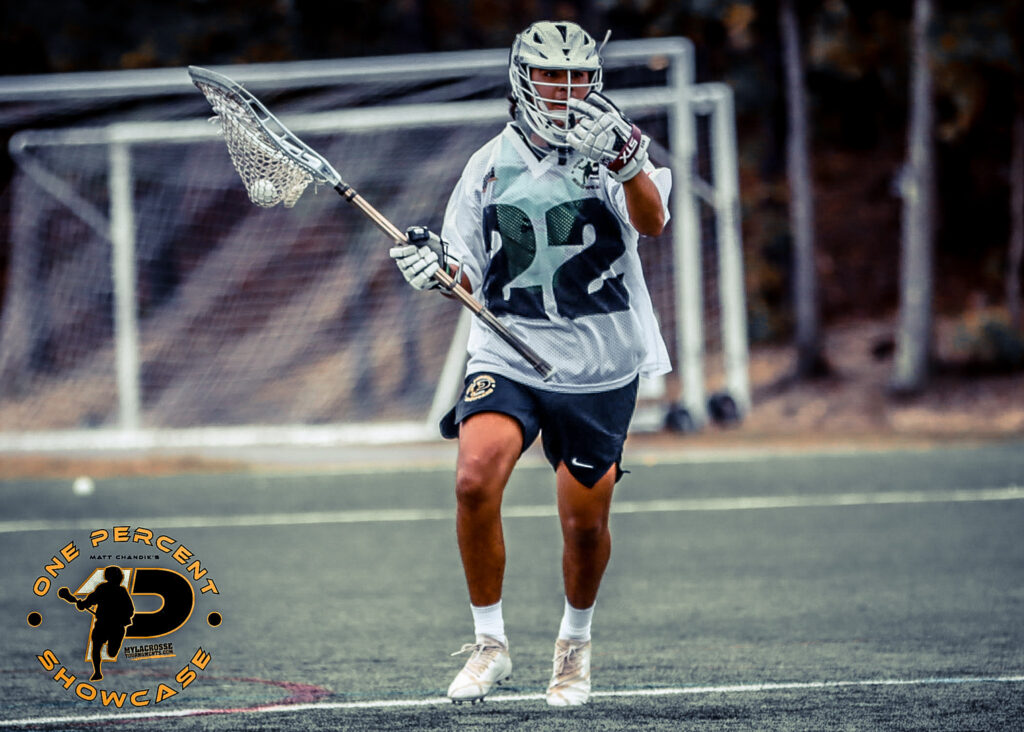 No. 22 William Perez, goalie, Severn School (Md.) / DC Express
Perez was great a few weeks ago at the National All-Star Games and followed it up with another good day. He's got a good, sturdy frame and tracks shots very well, and he does a good job of staying true to his fundamentals without going crazy. He had a particularly nice save on a 1v1 on a fast break and later added a very calm, controlled stop on a wing rip. Perez keeps the clearing game simple but throws good outlets.
No. 23 Crandall Quinn, goalie, Forest Hills Central (Mich.) / Cherries
All-Star. A massive goalie who takes up a lot of the cage, Quinn's size belies his athleticism, which he showed off on a number of nice low saves. He made a great 1v1 save on a wing blast that let the shooter openly looking to the skies to wonder how the shot didn't go in. He didn't have any glaring weaknesses and made saves in a bunch of different ways, and Quinn also tossed out some great clears, including a 35-yard rainbow to Austin Conner to kick the transition into high gear.
Team 10 – Black
No. 1 Alec Gregorek, attack, Shoreham-Wading River (N.Y.) / Legacy
The recipient of a lot of Duffy's feeds, Gregorek is an excellent goal scorer who understands how to get open off ball. He has shooting range from inside of 12 yards and has a terrific hands in tight, which allowed him to quickly catch and shoot. Gregorek also did a good job of securing tough ground balls when called upon.
No. 2 Beau Chouinard, attack, Thayer (Mass.) / Laxachusetts
Chouinard boasts good stick skills and the ability to protect his stick in traffic. He's a pretty polished player and did a nice job of shooting when he was able to get his hands free.
No. 3 Owen Duffy, attack, St. Anthony's (N.Y.) / Team 91 Bandits
All-Star. An extremely polished attackman with a complete skill set, Duffy orchestrated his team's offense with his ability to score and feed with ease. He has a very high lacrosse IQ and gave his matchup a ton of different looks, whether it was inside rolls, question marks and a handful of other moves. He did a great job of understanding what the defense was throwing at him and zipped passes through tight windows to open men.
No. 4 Logan Yatooma, attack, Detroit Catholic Central (Mich.) / Cherries
Yatooma attacks the cage hard and can get to tough spots on the field. A big, strong righty, he was able to get inside a lot and used that size to his advantage. Yatooma has a ton of upside as he continues to play against elite-level competition.
No. 5 Matt Pepe, attack, Seton Hall Prep (N.J.) / Tri-State
All-Star. Pepe is another good-sized attackman who was able to get to his spots and gave defenses a ton of trouble with his dodging ability. He used a couple of different moves to get by his guys, usually leaning on the rocker step or question mark, and he understood when to quickly move the ball when pressure came his way.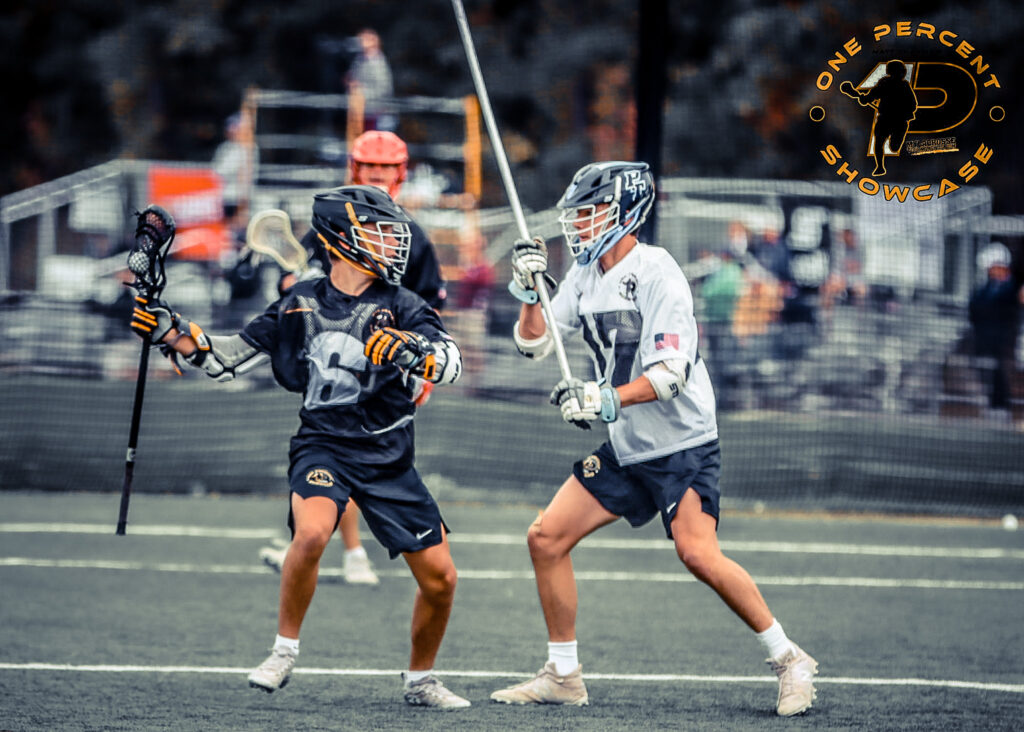 No. 6 Colin Gols, midfield, St. Anthony's (N.Y.) / Shore2Shore
All-Star. A very dependable midfielder for Team 10, Gols was very good at rolling back and getting to the middle of the field. He showed off his creativity and stick skills with a couple of BTBs, and he's got the ability to become a top-flight midfielder.
No. 7 Ryan Falkenstein, midfield, Malvern Prep (Pa.)
All-Star. "He runs like a gazelle in the midfield," Team 10 coach and PLL All-Star Matt McMahon said. Equipped with a big, strong frame and the ability to create separation while dodging downhill, Falkenstein also showed crafty finishing ability, and he's no slouch on the defensive end, either.
No. 8 Henry Gibbons, midfield, Garden City (N.Y.) / Shore2Shore
A dependable two-way guy who made his bones in the transition game, Gibbons was at his offensive best when cutting off ball. He shined defensively with how he guided guys to where he wanted them to be.
No. 9 Andrew Keller, midfield, Brunswick (Conn.) / Prime Time
Keller has the frame and running ability to suggest that there's plenty of untapped potential waiting to be unleashed as he gets bigger and stronger. He showed that he could get down the alley on his dodges and ran by guys in transition with relative ease.
No. 10 Billy Hughes, midfield, St. Augustine Prep (N.J.) / SouthShore
A similar player to Gibbons, Hughes also easily got up and down the field and played sound, consistent defense. He's explosive enough to shake his man off the dodge and also cut off ball pretty well.
No. 11 Jack Leland, midfield, Gonzaga (D.C.) / MadLax DC Dogs
All-Star. A well-rounded midfielder, Leland sees the defense well and understands where slides are coming from and where to attack the defense. A slashing dodger, he knifes through small openings and finishes well inside. He was also very good on defense, corralled tough ground balls and cleared the ball well.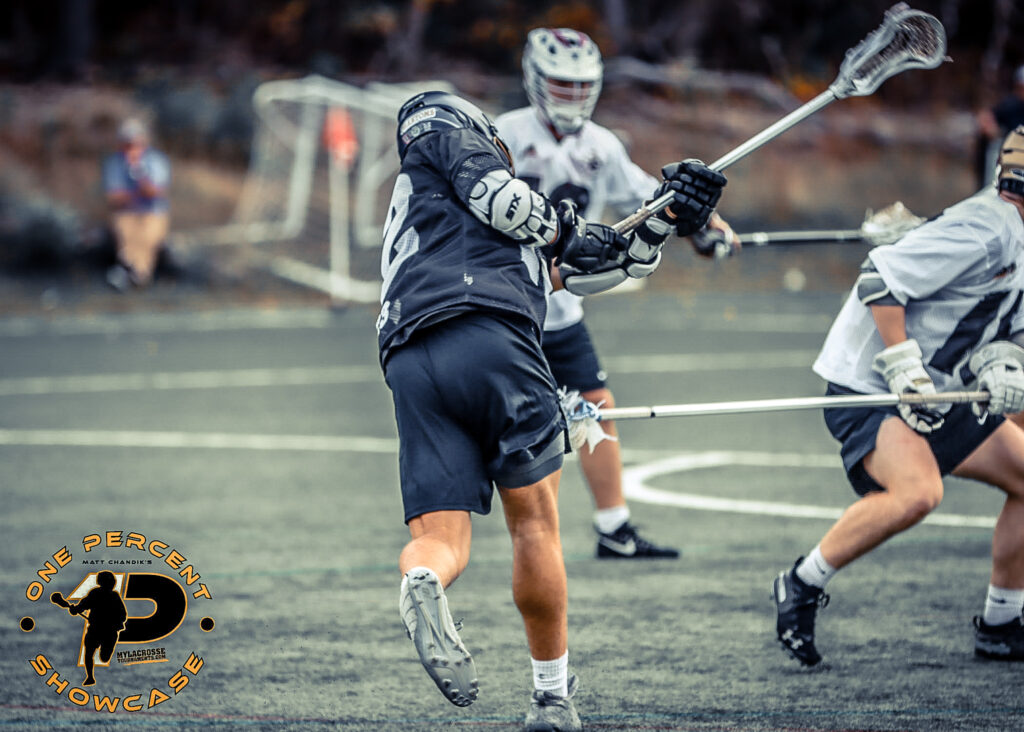 No. 12 JJ Aiello, midfield, Bayport-Blue Point (N.Y.) / Team 91 Bandits
All-Star. It's highly advisable to get out of this moose's way while you still have the chance. The 215-pound lefty doesn't really go around people so much as he just trucks them out of the way, whether that's on the dodge or in the clearing game, and he unloaded some pinpoint lefty rips early and often. Sky's the limit for Aiello, particularly if he can add a righty shot to his repertoire.
No. 13 Ryan Cunningham, faceoff, Salesianum (Del.) / Brotherly Love
All-Star. Heralded as perhaps the top Philly faceoff man in the '23 class, Cunningham showed a lot of the tools that has a lot of people on him. He flashed good hand speed, did a nice job of chasing after tough ground balls and made some solid, simple plays with the ball in his stick.
No. 14 Brock Desmarais, faceoff, Dracut (Mass.) / NH Tomahawks
Lefty faceoff guys always throw their opponents for a loop, and Desmarais caused problems with his toughness and midfield skills. He fights hard for his wins and when he gets the ball, he's better than average with the ball in his stick. A plus athlete, he likes to push the pace when he can run away from the pack.
No. 15 Glenn Platania, LSM, St. Anthony's (N.Y.) / Team 91 Bandits
Platania took a little time to find his stride, but once he did, he found a way to continually make more and more plays on the faceoff wings. His stick skills, coupled with his ability to throw timely, accurate checks, made him a problem for offenses in the middle of the field.
No. 16 Sean Siegel, LSM, Byram Hills (N.Y.) / Predators
A tall, lanky LSM with plenty of room to fill out as he matures, Siegel covers ample ground with relative ease and can be really tough to get around. As a result of his footwork and ranginess, he won his matchup more often than not and did an admirable job on the faceoff wings.
No. 17 Shawn Lyght, defense, Seton Hall Prep (N.J.) / Leading Edge
Lyght has all the makings of a true No. 1 defenseman, particularly as he gets older and refines some parts of his game. He has the size and physicality that everyone loves and he plays to his, well, strengths by controlling his man with his power. He flashed the ability to completely wipe out his matchup.
No. 18 Nathan Murphy, defense, Paul VI (Va.) / VLC
Murphy hasn't met too many checks that he's not willing to throw at attackmen, and he didn't play himself out of position too often despite all those whacks. When he's got the ball in his stick, Murphy loves to get involved in the transition game, and he also acquitted himself well in 1v1 coverage.
No. 19 Luke Martin, defense, St. Anthony's (N.Y.) / Team 91 Bandits
All-Star. A smart, heady player who will likely follow a pair of brothers (Towson and Johns Hopkins) in the Division I ranks, Martin has the requisite lacrosse IQ and ability to diagnose plays well. In coverage, he sets up camp on his attackman's gloves and pesters his man, and he also showed that he can mix it up in transition.
No. 20 Adam Nigrelli, defense, Boston College (Mass.) / Laxachusetts
Laxachusetts defensemen are never fun to play against, and Nigrelli fits that mold to a T. He's a big, mean, physical defenseman who tees off on attackmen's arms, and he absolutely crushed an attackman coming across the crease. Nigrelli only knows one speed and it's 100 percent all the time. If he can harness his aggressiveness a bit, he'll be a terror, but it's better to be too aggressive at a young age than the opposite.
No. 21 Cameron Donovan, defense, Hun (N.J.) / NJLC
Donovan isn't the flashiest player, but he's dependable as the day is long. He minimized his mistakes and took on a complementary role to the flashier guys on his team. Donovan has very good footwork and understood where to steer his matchup.
No. 22 Michael Ippoliti, goalie, St. Dominic (N.Y.) / Shore2Shore
All-Star. Take your pick between Ippoliti and Owen Duffy as the team MVP. Ippoliti is going to be in VERY high demand on Sept. 1, 2021. He doesn't have elite size, but he makes up for it with some ridiculous hands, agility and ball-stopping ability. He uses his shorter stature to his advantage by baiting opponents to shoot high and taking it away with ease. Terrific on ground balls and in the clearing game, "he's the real deal," per McMahon.
No. 23 Kyle Klion, goalie, Edgemont (N.Y.) / Team 91 Tri-State
Klion and Ippoliti made up a very stout duo in the cage, with Klion making a bunch of impressive saves in his own right. He was very dependable on shots that he should stop, thanks to quick feet, and he even gobbled up some shots that were ticketed for the back of the net. Klion also did a good job of spearheading the transition game off of his clears.