One Percent Uncommitted '24 Evaluations: Dolphins and Falcons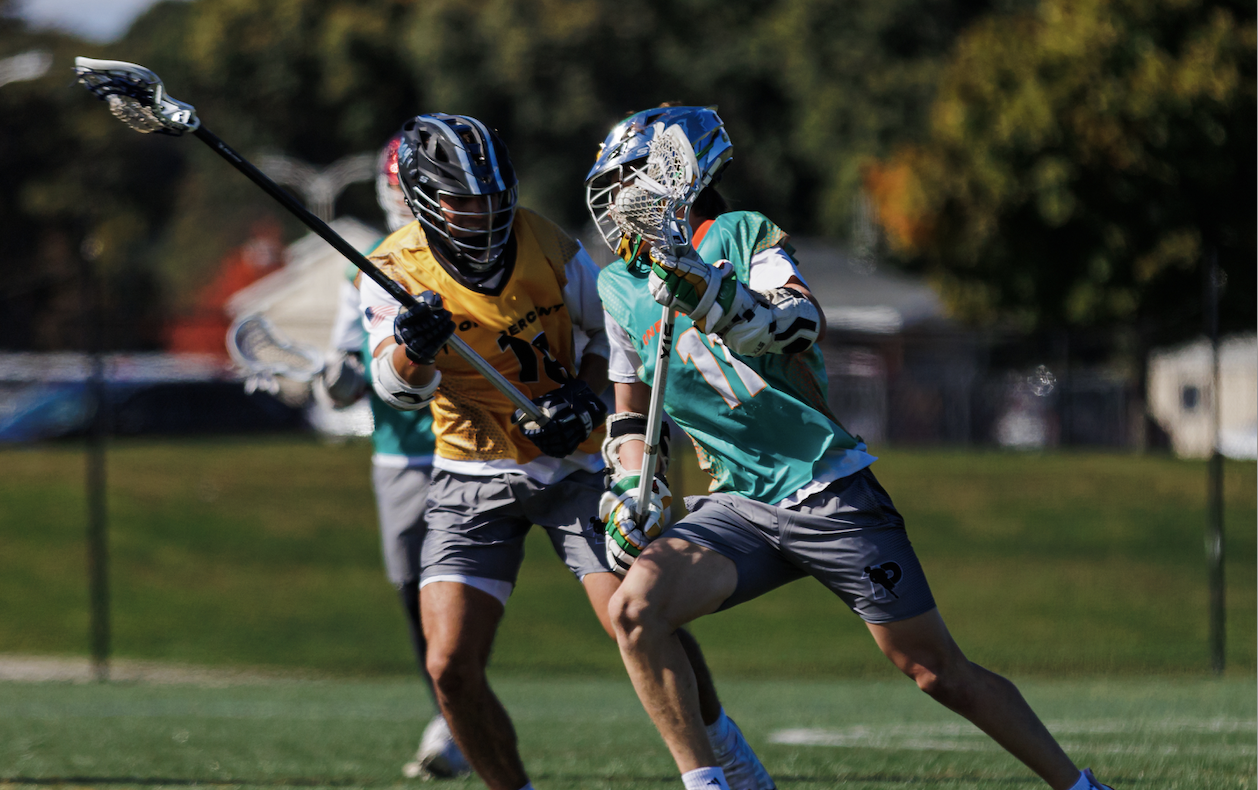 One Percent Uncommitted '24 Evaluations: Dolphins and Falcons
Follow My Lacrosse Tournaments on Instagram, YouTube and Twitter.
The best uncommitted talent in the 2024 class balled out at the One Percent Uncommitted event. Some of those players didn't take long to find a home shortly thereafter, proving once again that One Percent is a great springboard to playing college lacrosse.
As always, every player at the One Percent receives an evaluation. Let's get to it with the Dolphins and Falcons.
Dolphins
No. 1 Parker Leslie, attack, Middleton (Wisc.) / Mad Dog West
Leslie was highly  proficient in the offensive end, and  he was able to score goals inside the hash marks and from range. He consistently got to the island and making his defender play for being overly aggressive. He is an accurate passer who dazzled with his consistency and tenacity in the riding game.
No. 2 Andrue Borrelli, attack, Greenwich (Conn.) / Express North
Borrelli is a creative player who is willing to take risks and initiate contact to create opportunities for his team. He found ways to put the ball in the back of the net throughout the day, and he has outstanding footwork around the goal. He has a number of deceptive finishes inside that made it very difficult for goalies to see and save the ball.
No. 3 Jack Garguilo, attack, Massapequa (N.Y.) / Team 91 Long Island
Garguilo is a smart and savvy offensive who has a great understanding of the game. He has excellent stick skills and is adept at both dodging and finishing. Also a savvy two-man game player who can quickly read the defense and make the right decision with the ball, his ability to draw defenders and make the correct  pass made him a valuable asset to his team throughout the day. Garguilo also made a point to put pressure on the defense by attacking short stick defensive midfielders when he had a favorable matchup.
No. 4 Evan Schmitt, attack, Montclair (N.J.) / Riot Chaos
Schmitt has a wide range of skills that made him stand out throughout the day. He is agile and quick, which made it easy for him to create separation from his defender. Schmitt is a natural leader on the field, and he made a concerted effort to ride to the midline when he was on the field. 
No. 6 Gunnar Anderson, midfield, Cold Spring Harbor (N.Y.) / Long Island Express
Anderson is a tenacious player who puts forth a tremendous effort on offense and defense throughout the afternoon. Simply put, he has a diverse skill set. He can clear it with ease, score off of his effective split dodge, and shoot on the run with either hand. More importantly, he can be effective on and off ball defense. 
No. 7 Luke Knezovic, midfield, Seton Hall Prep (N.J.) / Tri-State
Knezovic has a tremendous first step and a very effective split dodge. He was effective at initiating offense from behind the goal, and he had a snappy and deceptive sidearm release that put pressure on the goalies throughout the day. 
No. 8 Ian Smith, midfield, Kiski (Pa.) / True
Smith created several turnovers throughout the day. He's patient with the ball in his stick, and willing to make the right decision and play, rather than force the issue and cause a turnover. 
No. 9 Bryce Marval, midfield, Glenbrook South (Ill.) / Team Illinois
Marval  is incredibly athletic and quick, making him a threat both on offense and defense. Additionally, Marval is a great communicator on the field, who was able to direct his teammates and provide guidance that helped them make the right decisions on both ends of the field. He was unselfish, opportunistic, and he had a high work rate.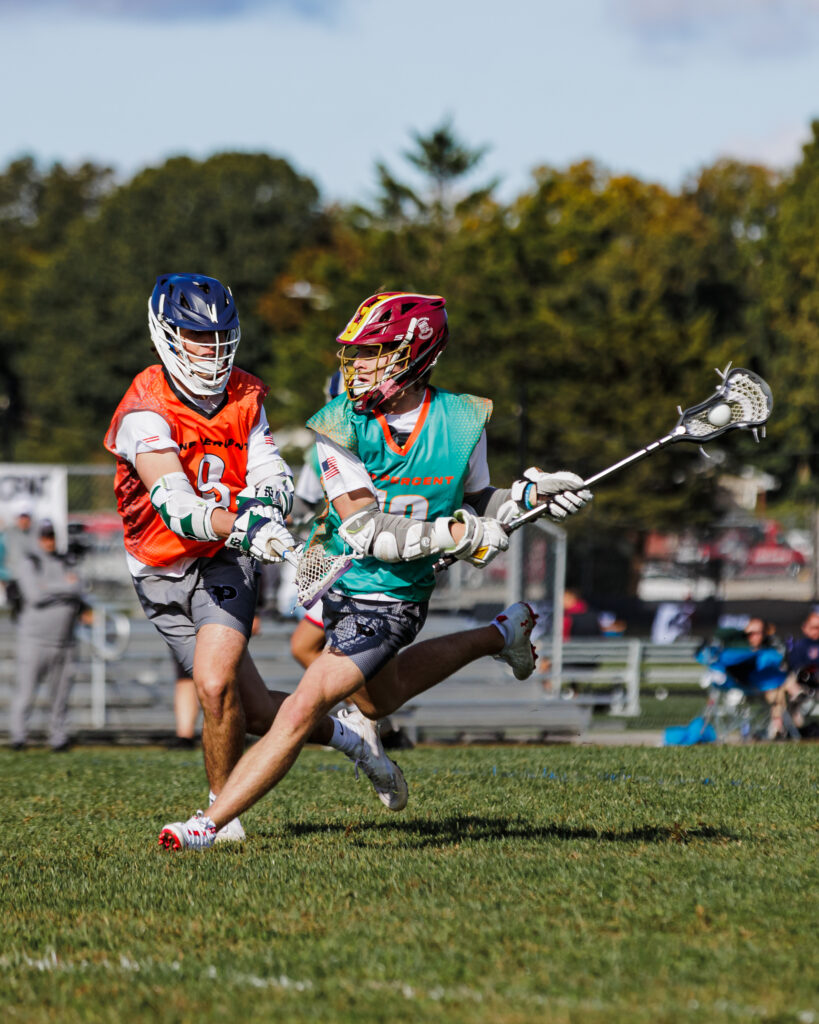 No. 10 James Corry, midfield, St. Joseph (Conn.) / Eclipse
Corry is a very accurate shooter and he has the ability to score from distance in a number of places. He was an unselfish player who was always looking for ways to help his team to create scoring opportunities.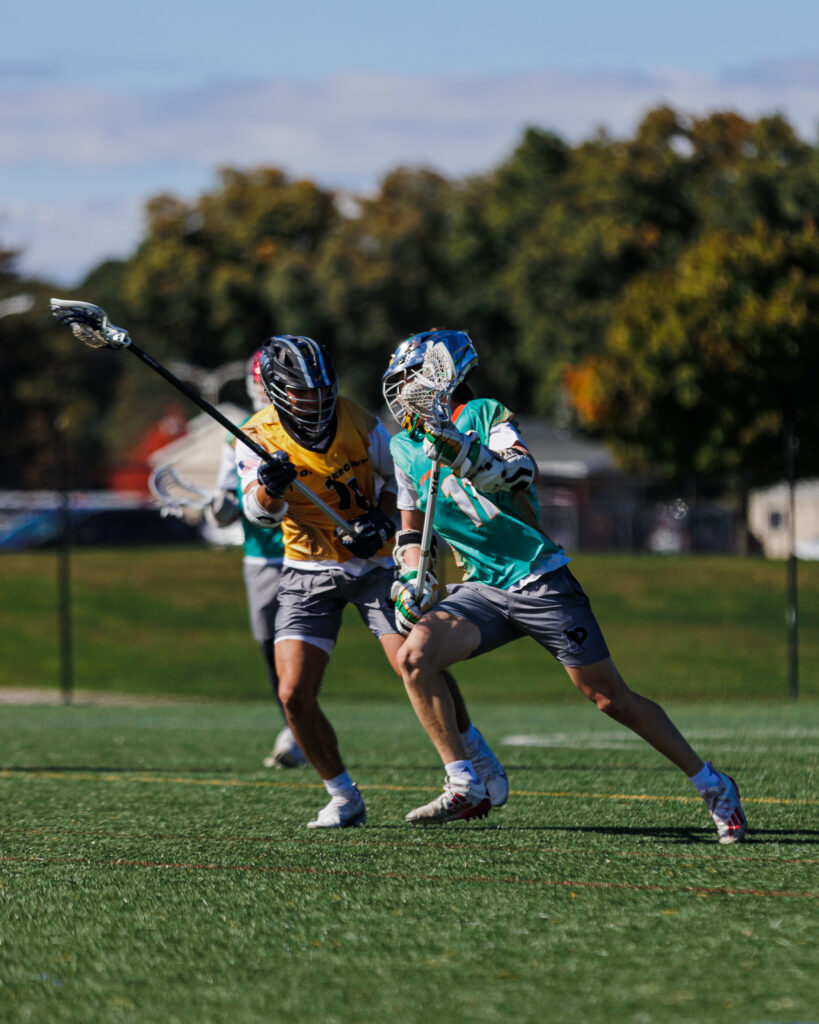 No. 11 Caleb Yeung, midfield, Bishop Guertin (N.H.) / NH Tomahawks – Stony Brook
Yeung is particularly strong as a wing dodger who was able to use his speed and agility to create scoring opportunities for himself and his teammates. He has been well-coached and he doesn't settle for low angle shots or allow the goalie the opportunity to make clean saves. Yeung committed to Stony Brook shortly after the event. 
No. 12 Aidan Stanton, faceoff midfield, Massapequa (N.Y.) / Team 91 Long Island
Stanton excelled at using his quick reflexes and nimble footwork to win possession of the ball for his team. He can carry the ball under duress and retain possession. He was a key component to the success of the Dolphins throughout the afternoon, making it incredibly easy for them to showcase their offensive personnel. 
No. 13 James Joel, faceoff midfield, Penn Charter (Pa.) / 4Leaf
Joel consistently came up with crucial draws for his team. He is tenacious at the stripe, and his ability to disrupt the opponent's flow on offense is second to none. His quick hands and excellent technique allow him to win faceoffs cleanly. When he didn't win the clamp, he was able to counter his opponent's and incorporate the long stick and short stick midfielders on his wings. 
No. 14 Brody Page, LSM, Rumson-Fair Haven (N.J.) / Tri-State
Page is a  phenomenal prospect at the long stick midfield position as a result of his size and range. He has an uncanny ability to knock down  passes, and his stick work made him a force to be reckoned with on the wing and in the clearing game. Page is great off the ground and was an asset to his team because of his ability to work with their talented faceoff athletes.
No. 15 William O'Toole, LSM, South Side (N.Y.) / Long Island Express
He was a potent threat on the offensive end, flashing excellent stick skills and the ability to finish when given the opportunity. Additionally, O'Toole was a menace when the ball was on the ground, showing tremendous hustle and tenacity to collect loose balls and start transition opportunities for his team. 
No. 16 Aidan McMinn, defense, Ward Melville (N.Y.) / Team 91 Long Island
McMinn was a force to be reckoned with on the defensive end, showcasing his patience, high technical ability, and physicality. He has a knack for forcing turnovers and disrupting the opposition's offense. His ability to read the game and react to his opponent's move is a testament to his high lacrosse IQ.
No. 17 Jackson Paolozzi, defense, Victor (N.Y.) / SweetLax
Paolozzi is a gifted  off-ball defender who was consistently in the right position, anticipating passes, and intercepting them with ease. Paolozzi's stick skills allowed him to disrupt opposing offenses and create additional possessions for his team. He played with great patience and composure, forcing turnovers without compromising the defense. 
No. 18 Jake Panzer, defense, Pope John XXIII (N.J.) / Big 4 HHH
Panzer was relentless in his pursuit of the ball and demonstrated discipline in his long and short approaches. His vocal leadership on the field was also a key asset to his team at the event. He is skilled and versatile, and a defender able to play behind, on the high wings, and long dodges from the middle of the field. Panzer was a difference maker in the clearing game as a result of his burst of speed.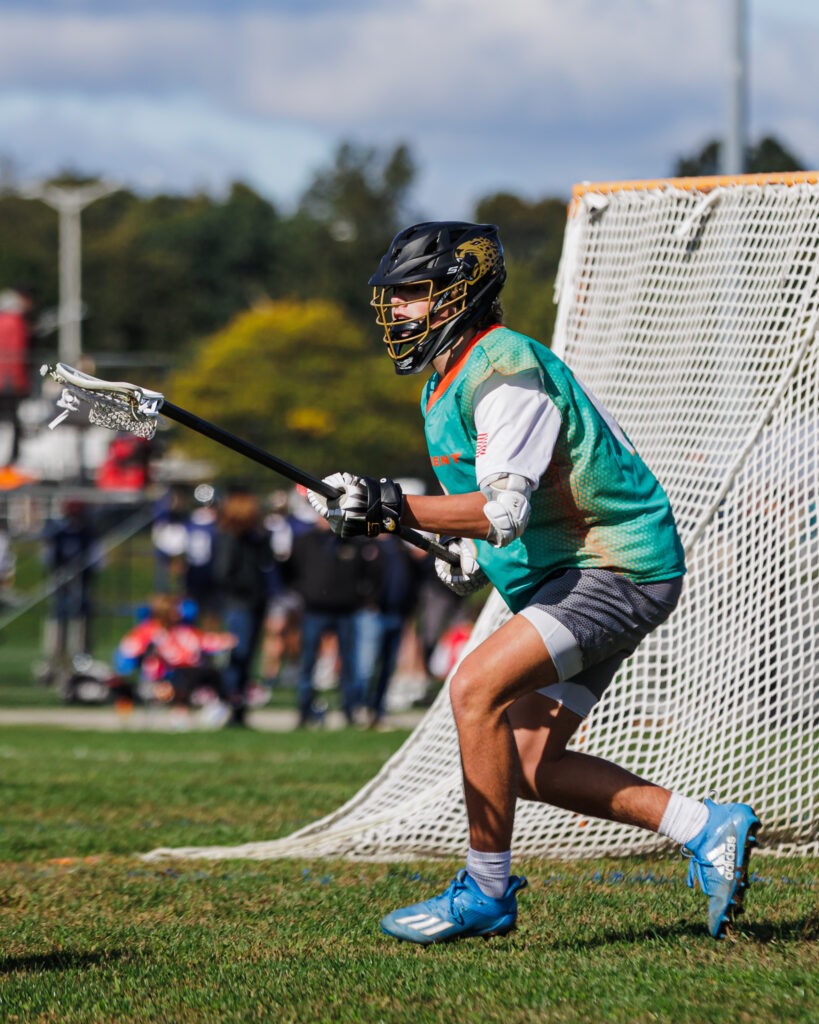 No. 19 Grant Garrison, defense, Rock Canyon (Colo.) / 6Star
Garrison's athleticism and high lacrosse IQ were on full display throughout the event. His ability to react to the movement of his opponent made him a valuable asset to his team's defense, and his off-ball stance and positioning were notable.  He slides with conviction , and he closes out on the goal line extended without stopping his feet from moving. 
No. 20 AJ True, goalie, St. Paul's (N.H.) / 4Leaf
True was a standout performer who possessed a  confident and commanding presence in the net. His agility and quick reflexes allowed him to make crucial saves throughout the day. He has a strong understanding of the nuances of team defense,  and was exceptional at anticipating his opponent's shots and remaining square with shooters. His leadership and communication skills were also top-notch, helping to keep the defense organized and on the same page.
Stuffed on the doorstep!

Dean Sanders (Woodberry Forest, Va.) with the FANTASTIC stop in tight. pic.twitter.com/lg3ESDzRi8

— OnePercentShowcase (@OnePctShowcase) October 8, 2022
No. 21 Dean Sanders, goalie, Woodberry Forest (Va.) / Igloo
The man in the ubiquitous orange sweatpants  was a force to be reckoned with all day. Sanders is an impressive player, possessing a rare combination of tenacity, quickness, and leadership skills that made him standout. His focus on the field allowed him to pursue the ball and shut down opposing offenses. Sanders is a natural leader, who was willing to take charge and motivate his teammates to perform at their best. His stick work and passing were exceptional, and he was incredibly difficult to score against on any shots that were below his waist. 
Falcons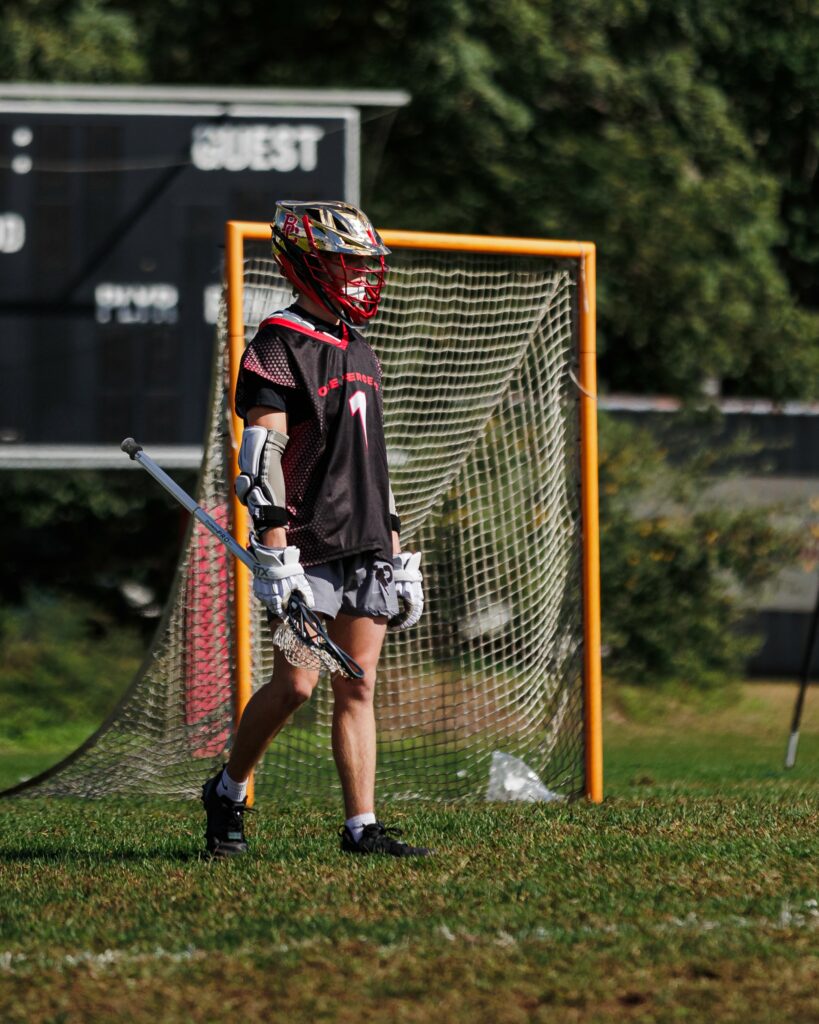 No. 1 Jack Tenaglia, attack, Bergen Catholic (N.J.) / NJ Riot
Tenaglia's talent on the field was undeniable. He is a crafty and highly skilled attackman with a remarkable ability to finish in the tightest of spaces. His stick work is impressive and his verbal and non-verbal leadership on offense resulted in his team taking higher percentage shots and scoring goals at a good clip during the day. 
No. 2 AJ Lembo, attack, Ridge (N.J.) / BBL
Lembo is a fleet-footed attackman who has seemingly boundless energy on the offensive end of the field. He's adept at finding open space and selecting high-percentage shots in any given situation.
No. 3 Jimmy Carey, attack, Bergen Catholic (N.J.) / NJ Thunder
Carey is a dynamic attackman who plays with tremendous energy. He has an exceptional ability to find open teammates and make  accurate passes. He constantly kept his eyes up when he had the ball in his stick and was able to make the goalie move on his accurate, and powerful, overhand shot.
No. 4 Matthew D'aversa, attack, North Shore (N.Y.) / LI Tide
D'Aversa is a skilled player who created scoring opportunities in a number of different places on the field throughout the event.  He had a penchant for scoring goals on his natural side, and the lefty isn't afraid of initiating contact against physical defenders.
No. 5 Xander Rosen, attack, Brentwood (Calif.) / West Coast Starz
Rosen has impressive athleticism, skill, and an innate ability to create scoring opportunities for himself and his teammates. His vision and playmaking abilities are quite good, making him a constant threat on offense. 
No. 6 Cole DiPietro, midfield, South Side (N.Y.) / ICON – Hobart
DiPietro has the rare combination of speed and strength, making him a dynamic athlete on the offensive end of the field. His outstanding stick work and ability to make difficult plays in tight spaces make him a well-rounded player. Additionally, Cole's off-ball movement and range on his shot, which he can shoot with both hands, further add to his skill set. DiPietro committed to the Statesmen not long after the event. 
No. 7 Noah Mizhen, midfield, Brunswick (Conn.) / 2Way
Mizhen's ability to read the game allowed him to make the right decision as to whether to pass the ball or shoot. He flashed very good vision, in addition to being a reliable playmaker throughout the afternoon.
No. 8 Sawyer DeSeve, midfield, North Shore (N.Y.) / Legacy
DeSeve is a dynamic player who possesses explosive speed and quickness, making him a nightmare for defenders to cover. His change of direction made him difficult to cover, and his  shot selection allowed  him to consistently find the back of the net. In addition to his offensive prowess, Deseve played unselfishly, often looking for opportunities to set up his teammates for scoring opportunities.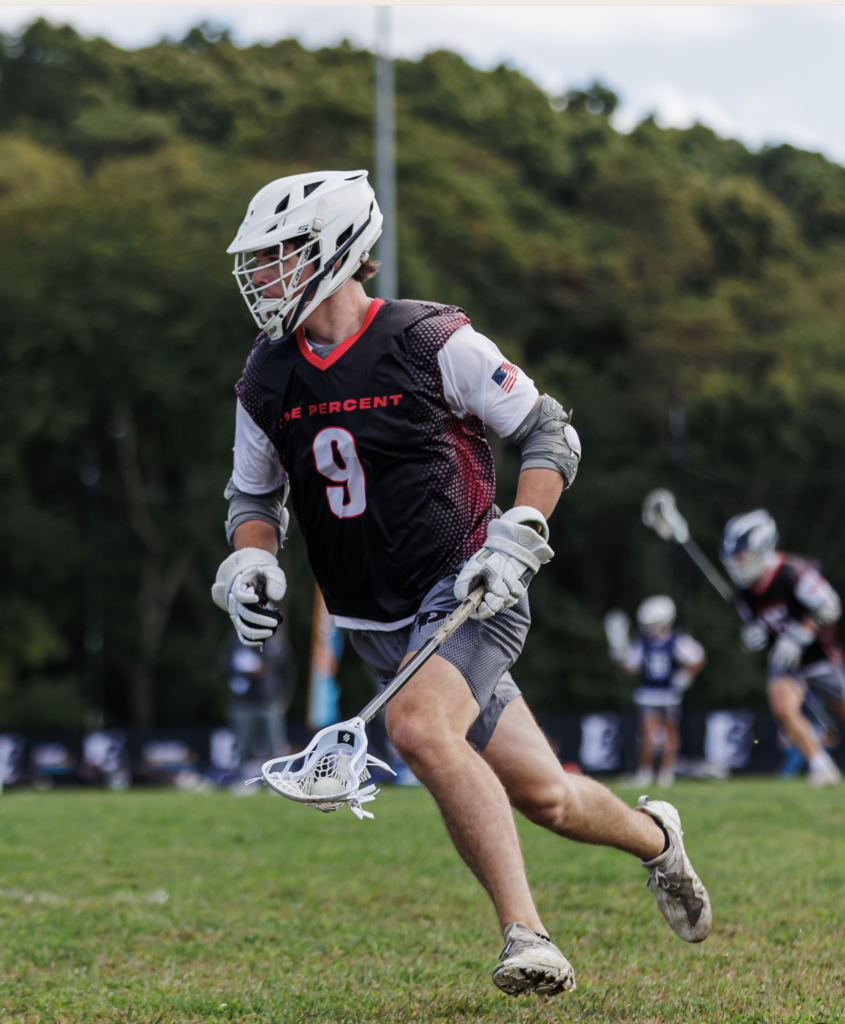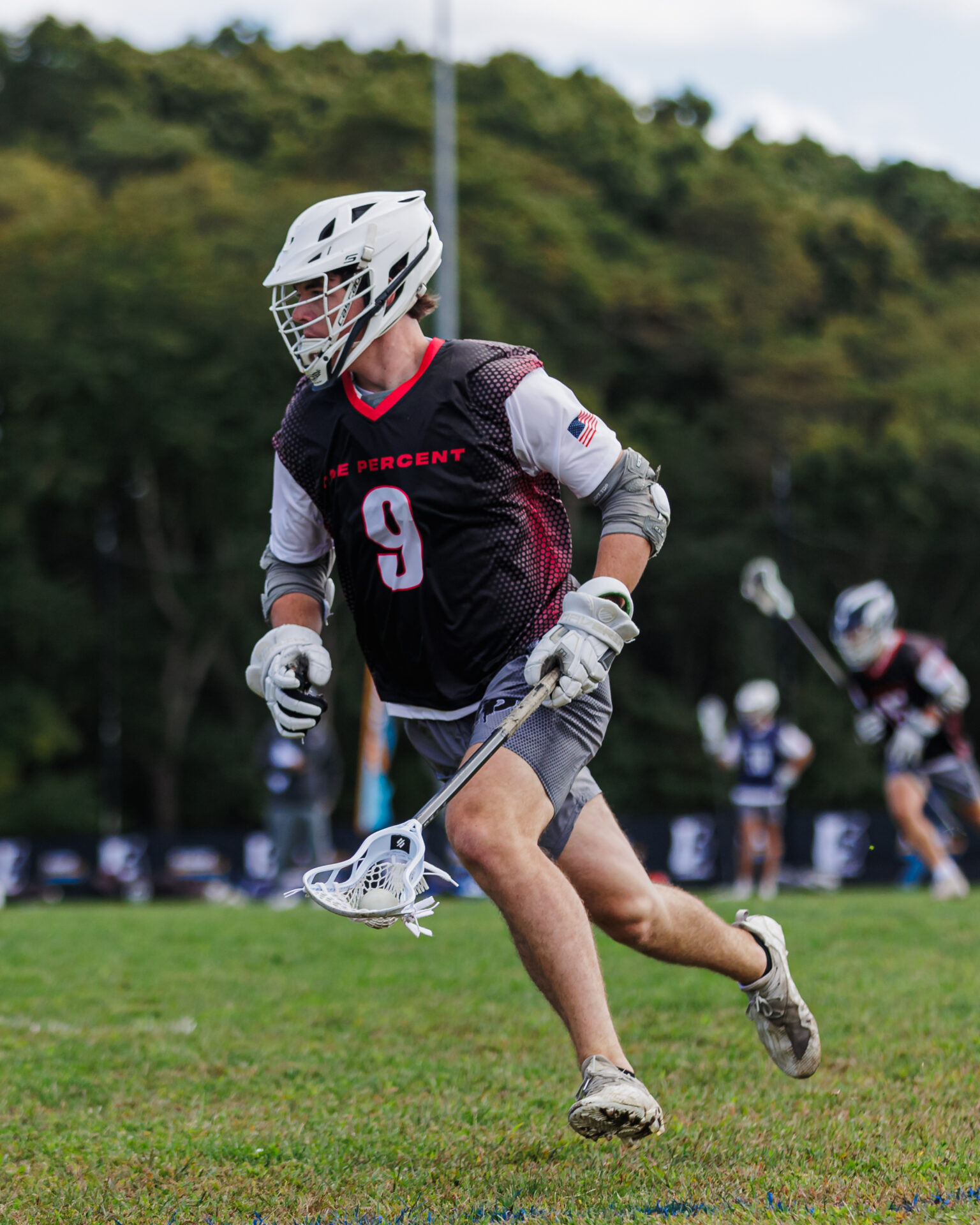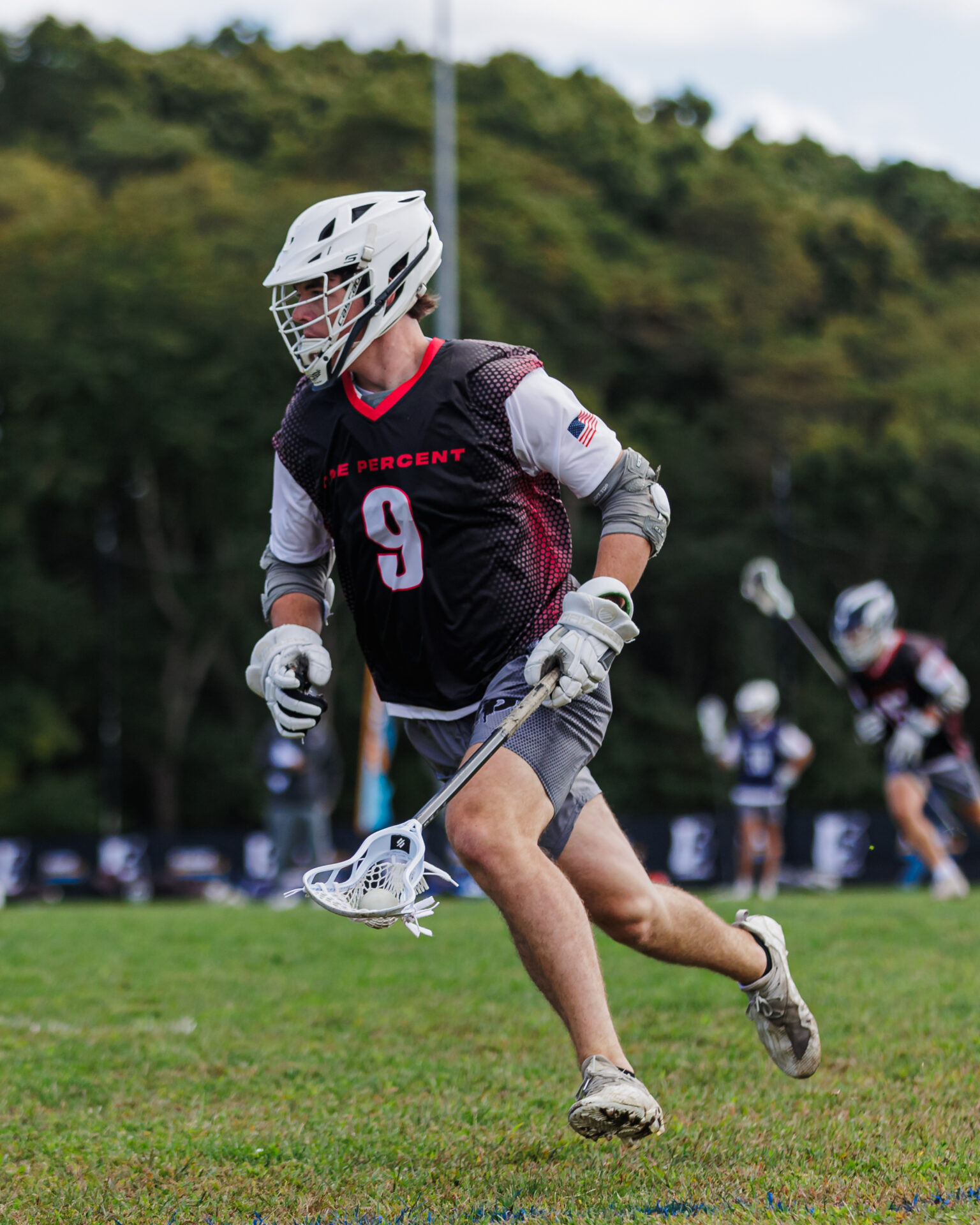 No. 9 William Grier McDuffie, midfield, Mountain Brook (Ala.) / Team 91 Georgia
McDuffie excels in many aspects of the game, including running the field, shooting on the run, and being a tough defender. He has a prototypical collegiate frame at 6-2, 190 pounds, and he makes an impact in all three facets of the game. His size allows him to create separation while getting downhill. 
No. 10 Cooper Zancosky, midfield. Pine Richland (Pa.) / CWE
 Zancosky excelled on both offense and defense ends of the field at the event. He possesses a great motor and a dogged determination that made him a tremendous asset to his team. He can create opportunities to get his hands free and score from the high wing, but he was most effective behind the cage.
No. 11 Tyler Pincelli, midfield, New Hampton (N.H.) / 2Way
Pincelli is a dynamic dodger who can quickly and effectively create scoring opportunities for himself and his teammates. Pincelli also has a polished stick and a precise shot, making him a reliable scorer. He is also a physical defender who can effectively shut down opponents, or slough into the paint to play off-ball defense.
No. 12 Michael Gaffney, faceoff midfield, Chatfield (Colo.) / 3d Colorado
Gaffney dominated  at the X with his high technical ability and athleticism. He consistently won possession and providing an advantage in transition. Gaffney is not just a one-dimensional player, as he has also proven to be a reliable scorer and an asset in both the offensive and defensive ends.
No. 14 Cole Gibstein, faceoff midfield, North Shore (N.Y.) / Legacy
Gibstein is a skilled faceoff athlete with remarkable hand speed and sound exits. He has several effective counters that allow him to tie up his opponent or engage his wingmen. His hand speed consistently caused problems for his opponents. 
No. 14 Jace Evans, LSM, Evergreen (Colo.) / 6Star
Evans combines toughness and skill that made him an outstanding defensive prospect. He's very good at flipping his hips or drop stepping, in order to match feet with offensive middies. His timely checks disrupted offensive flow.
No. 15 Andrew Klein, LSM, St. John's Prep (Mass.) / Fighting Clams
Klein makes up for his lack of size by playing hard at all times. He's solid covering the ball, in addition to being a savvy defender who positions himself well off-ball. He made a point to position himself in passing lanes, and he knows how to steal space on defense away from his opponents.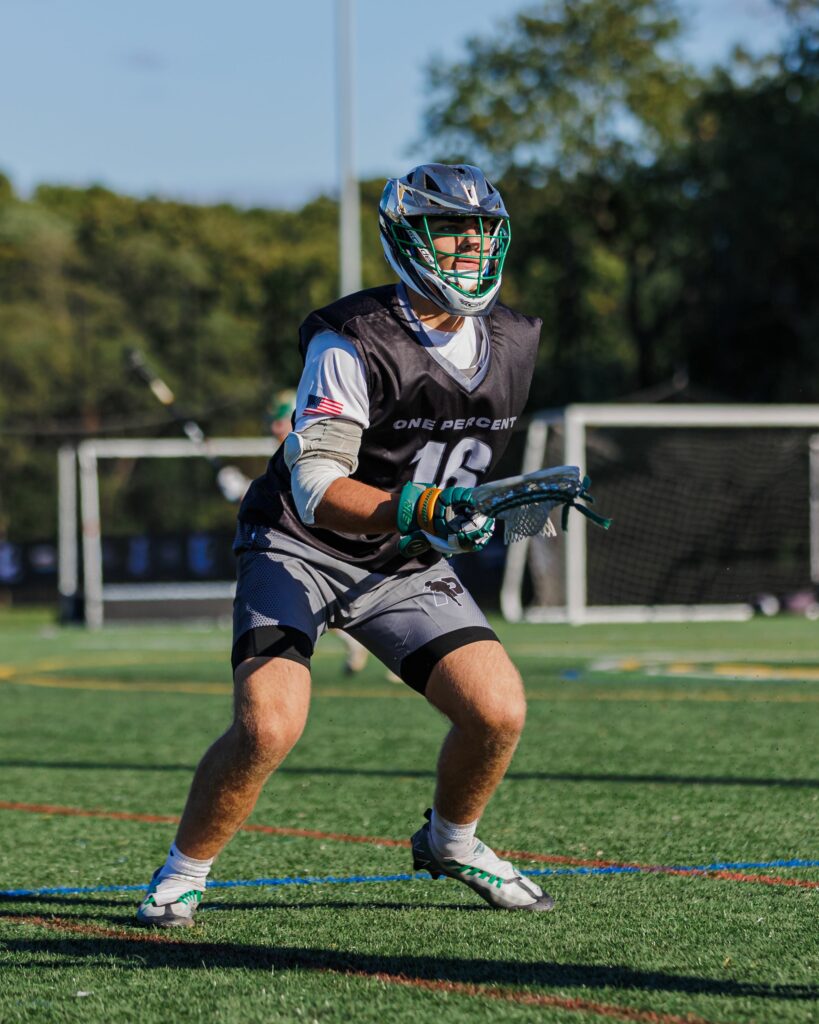 No. 16 James Lewis, defense, Rye (N.Y.) / 2Way
Lewis has patient, textbook approaches, excellent slide technique, and escapability in the clearing game. He ran to daylight, made big turns away from pressure, and delivered accurate passes to his teammates.
No. 17 Liam McCummings, defense, Hotchkiss (Conn.) / Long Island Express
McCummings is a tenacious and aggressive defender who is highly skilled at one-on-one matchups. He handles like a midfielder, hunts double teams when appropriate, and he has a great off-ball stance. He is very athletic, and he can flex up to the wing to play long stick midfield.
No. 18 Jake Sudaley, defense, Ward Melville (N.Y.) / Rebels
Sudaley maintained pressure on his opponent, has very good slide technique, and he was vocal throughout the afternoon. Sudaley wasn't afraid to get out on his man and kept his stick glued to his opponent. 
No. 19 Will Chanin, defense, Fairview (Colo.) / True
Chanin has excellent size and uses that large frame to his advantage. He is a physical defender who has good footwork, a great stance, and tremendous presence off of the ball. 
No. 20 Tyler Larson, goalie, Bergen Catholic (N.J.) / Patriot
Larson is a strong ball-stopper and a great communicator on the field, who directed his defense well throughout the day. His quick reflexes and focus make him a reliable last line of defense, and he always seems to be making the right play at the right time. He was able to get  the ball up and out quickly in the clearing game, and he remained patient in his stance
No. 21 Liam Healy, goalie, Manhasset (N.Y.) / Team 91 Long Island
Healy is explosive to the ball, has quick hands, and he reads offensive players inside and beats them to where they want to shoot to. Healy remained set in his stance, and he saved a lot of shots