One Percent Uncommitted '24 Evaluations: Ravens and Steelers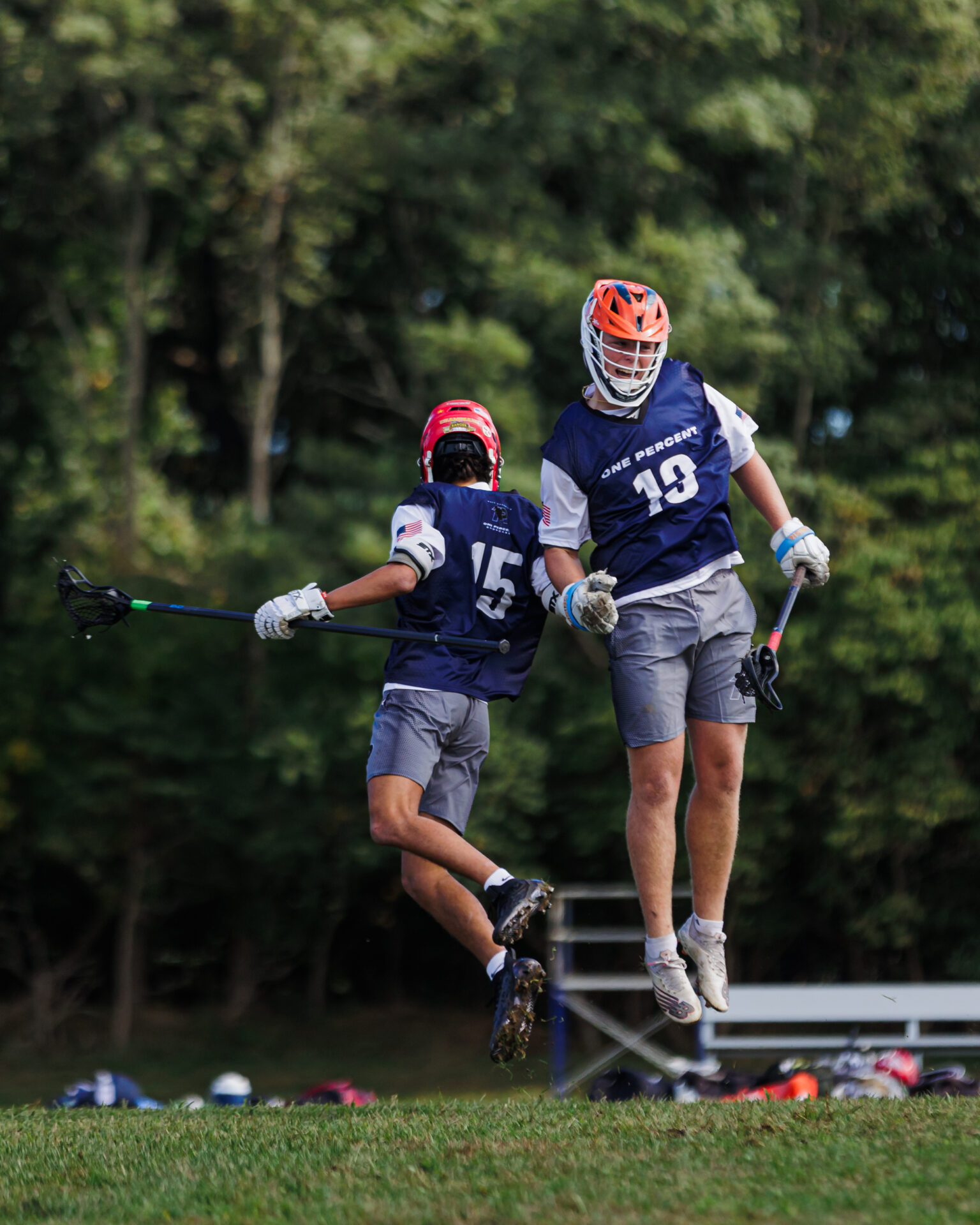 One Percent Uncommitted '24 Evaluations: Ravens and Steelers
Follow My Lacrosse Tournaments on Instagram, YouTube and Twitter.
The best uncommitted talent in the 2024 class balled out at the One Percent Uncommitted event. Some of those players didn't take long to find a home shortly thereafter, proving once again that One Percent is a great springboard to playing college lacrosse. Many more will eventually land at excellent schools across the country.
As always, every player at the One Percent receives an evaluation. Let's finish off the uncommitted 2024 evaluations with the Ravens and Steelers.
No. 1 Jonathan Benerofe, attack, St. Ignatius Prep (Calif.) / Big 4 HHH
Benerofe is a natural scorer with impressive skills, making him a very savvy player on the field. Benerofe did a nice job of initiating from X, but also showed that he could pop out to the wing and make an impact there. He can do some damage as a shooter, but needs to turn the corner harder on his dodges from X. 
No. 2 Liam Livingston, attack, Chaminade (N.Y.) / True Blue
Livingston is an attackman contributed in a number of ways to his team's offensive effort. He makes the right decision when the ball is in his stick, and he was able to put the ball in the back of the net in several games.
No. 3 Nicholas Limberg, attack, St. John The Baptist (N.Y.) / Long Island Express
A skilled attackman with excellent technical ability and soft hands, Limberg's got a deep bag of tricks and can score in a number of ways. Proficient at initiating from X, he showed that he was comfortable initating from up top, too. 
No. 4 Clifford Chapman III, attack, Hackley (N.Y.) / Blue Star
Chapman is a shifty and talented attackman who can easily get around his defenders and finish with ease. He has a variety of release points on his shot and was a real asset to his team at the event. He's certainly not afraid to get his nose dirty and take a hit to make a play. 
No. 5 PJ Haskell, attack, Cold Spring Harbor (N.Y.) / LI Express
A big-bodied lefty who collected All-Star honors, Haskell is an attackman with great range on his shot, who uses his size and physicality to gain an advantage on his defenders. It's hard for most defenders to match up with his power, and he showed that he could routinely get his hands free and unleash a heavy shot. 
No. 6 William Cramp, midfield, Paul VI (Va.) / VLC
It's not hard to see how Cramp worked his way onto the varsity as a freshman at one of Virginia's top private schools. He's is a skilled shooter who consistently made contact with his defender and contributed to his team's impressive offensive performance. A crafty offensive player, Cramp is almost equally as dangerous as a scorer and feeder. 
No. 7 Nick Newman, midfield, Somers (N.Y.) / Express North
Newman gets going downhill quickly, and he also has a strong and accurate shot on the run, which allowed  him to consistently put points on the board for his team. In addition to his offensive skills, Newman is a physical and aggressive defender who can disrupt the opposition's  offense and create turnovers. 
No. 8 Caswell Friedman, midfield, St. Margaret's (Calif.) / Cali Gold
Friedman is committed to playing both individual and team defense, which made him a valuable asset on that side of the ball. Friedman can clear the ball with ease from the defensive to offensive end of the field, and he has great endurance. 
No. 9 Bryce Kallio, midfield, Mountain Vista (Colo.) / Team 91 Colorado
Kallio has an effective split dodge and a powerful shot on the run. He's most efficient at dodging from the wing on his natural side, and he has developed a unique ability to get underneath the defense and finish in front of the goal.
No. 12 Ryan Becker, faceoff, Upper Merion (Pa.) / PA Roughriders
Becker's got an advanced technical ability for the position. He did well for himself all day long, predominantly beating opponents with his quick and powerful clamp and ability to push guys off the ball.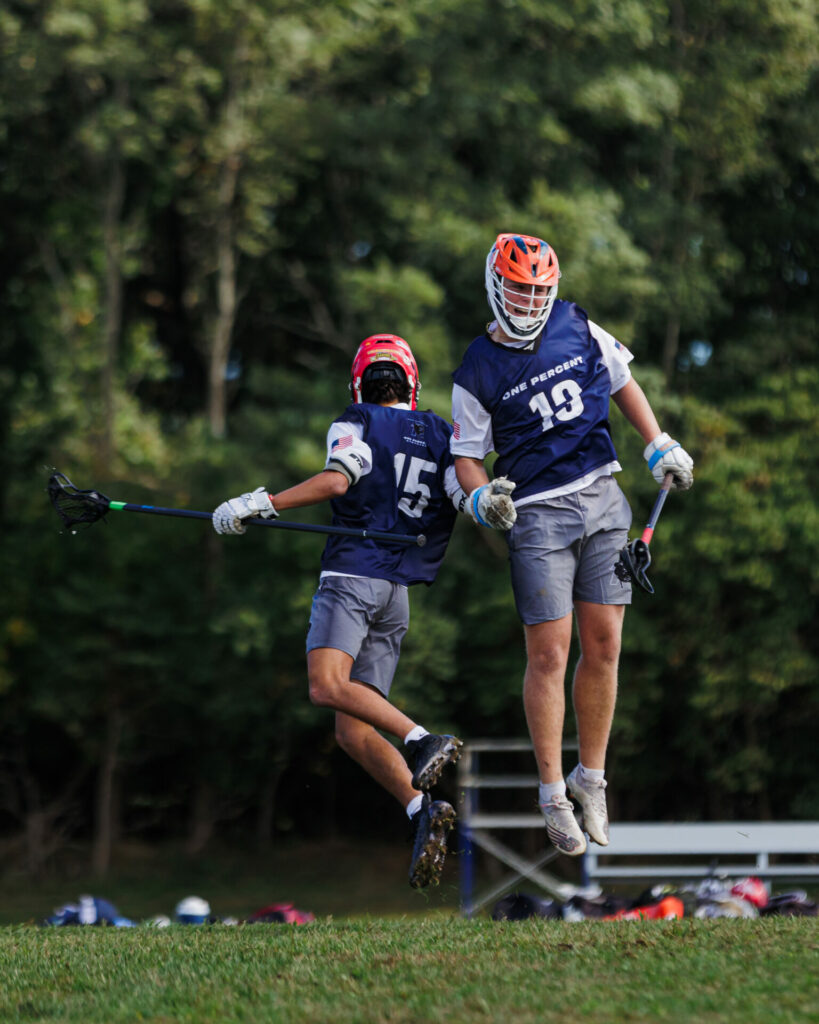 No. 13 Will Lavallee, faceoff midfield, Milton (Mass.) / 3d New England
A 6-2, 205-pounder, Lavalee is a physically imposing faceoff guy with excellent size and strength that gives him an advantage over his opponents. He's not just trying to push guys around, though. Lavalee's got a nice mix of counters that he used to keep opponents guessing and competes hard for ground balls. 
The toe drag to high bouncer combo? From a pole?!? Unstoppable.@3dlacrosseCO / @3dLacrosse pole Erik Young (Valor Christian, Colo.) put on a show at the Uncommitted '24 Showcase! pic.twitter.com/YEuAPcBzND

— OnePercentShowcase (@OnePctShowcase) October 26, 2022
No. 14 Erik Young, LSM, Valor Christian (Colo.) / 3d Colorado
If you're going to play LSM at a high level, you need a great handle. Young's got that in spades, as evidenced when he buried maybe the nicest pole goal of the day in the video above. He's also got a tall, lean frame that will allow him to add size, and Young also has excellent speed in the open field. 
No. 15 Lucas Mundy, LSM, Chaminade (N.Y.) / Igloo
Mundy contributed to his team's success both in transition and on defense. He ran the field well, collected contested ground balls, and he has an active stick. He flashed quick feet and the ability to escape trouble and get the transition game going. 
No. 16 Matthew Bonasera, defense, Pingree (Mass.)/ Fighting Clams
A physically-imposing defenseman that cuts a towering a 6-4, 200-pound frame, Bonasera was tough for attackmen to get around. He threw good checks while still playing in control, and he doubled decisively. He had a nice takeaway in the All-Star Game when he matched feet on his man at X and got his stick in the passing lane at GLE. 
No. 17 Leo Schechtman, defense, IMG Academy (Fla.) / Express North
There's not a ton of flash to Schechtman's game, but that's not a negative. He blends in well with the team defensive concept and also isn't afraid to get out and press. He also flashed deceptive speed in the clearing game. 
No. 18 TR Branski, defense, Montclair (N.J.) / NJ Riot
Branski was quietly effective all day long en route to claiming All-Star honors. He's a very polished off-ball defender who is disciplined and excels at reading the game. At around 6-1 and 180 pounds, he's a tenacious righty who lands his fair share of checks and runs well in the open field. 
No. 19 Tristan Keefe, defense, Staples (Conn.) / Express North
Keefe is an excellent defender with an active stick and great stance. He is a reliable player who consistently contributes to his team's success on defense. He's got a great frame at 6-1, 210 pounds, and he doesn't shy away from pairing his size with a physical playing style. 
No. 20 Brady Smith, goalie, Jesuit (Ore.) / ADVNC
The Oregon native and eventual Hobart commit is an exceptional goalkeeper with an innate ability to make great saves. Smith's confidence in the goal is clear, making him an asset to his team. An All-State pick as a sophomore after backstopping Jesuit to a state title, the righty made some really tough saves throughout the day. 
No. 21 Parker Day, goalie, Bergen Catholic (N.J.) / NJ Riot
Day is absolutely enormous, with his 6-5, 210-pound frame taking up a ton of the cage and not leaving much room for shooters to work with. Day has a commanding presence in the cage with his excellent size. Day is always focused on making the right play and is a strong communicator on the field. He is a reliable presence in the net and consistently makes crucial saves for his team.
Steelers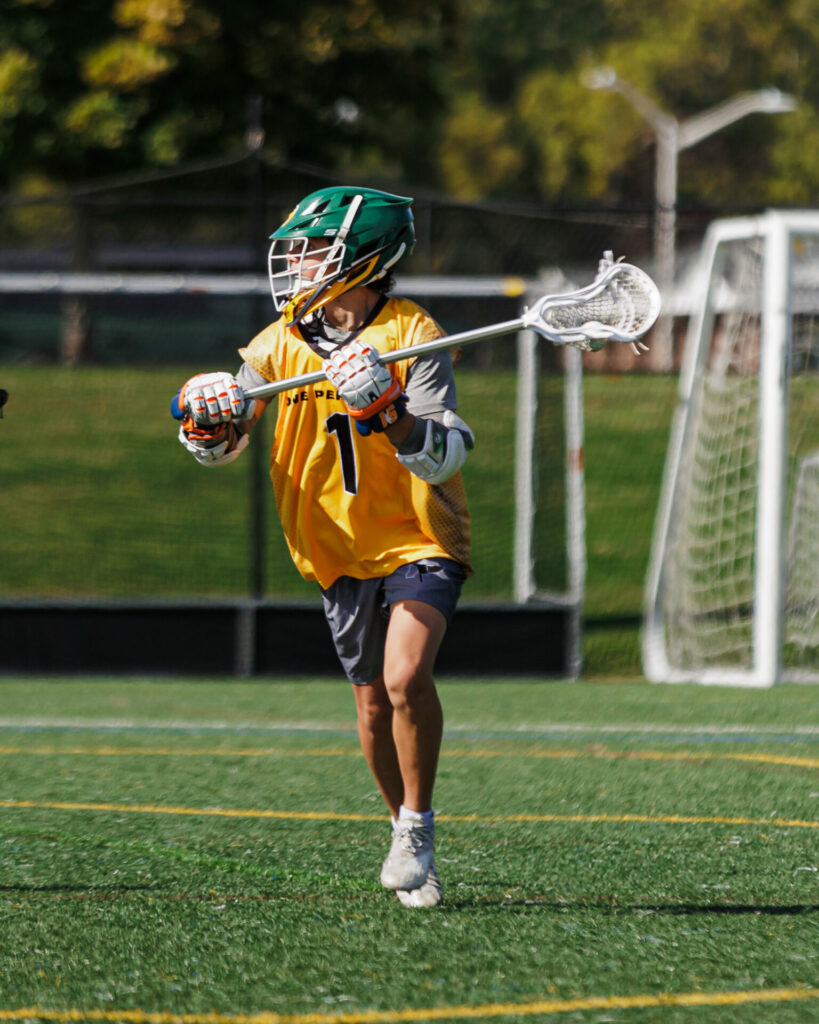 No. 1 Zachary Brittman, attack, Ward Melville (N.Y.) / Team 91 LI
Brittman is a skilled player who consistently demonstrated his unselfishness throughout the day. He possesses a keen ability to find his teammates in space and set them up for scoring opportunities. Despite his smaller frame, he made it a point to drive hard to the net and got rewarded for it as a result. 
No. 2 Jared Effinger, attack, Harvey (Conn.) / Express North
Effinger has so much dawg in him. Maybe even an entire kennel. He's small, but goodness, does he ever compete. His hard riding was a standout feature of his play, and he consistently created extra possessions for his team. It's worth sitting down on the sideline just to watch him ride and try to get the ball back. He's also skilled, though, and was an accurate shooter on the day and made some nifty passes to boot. 
No. 4 Griffin Sumwalt, attack, Riverhead (N.Y.) / Long Island Empire
Sumwalt is an excellent finisher and was able to convert many of his scoring opportunities throughout the day. He is a well-rounded player with excellent skills in dodging, shooting, and passing. Additionally, Sumwalt has plus field vision, allowing him to anticipate plays and find his teammates in open space. 
No. 5 Ben Wick, attack, Taft (Conn.) / 2Way
Between Saturday's individual event and Sunday's team event, Wick might have score a billion goals.
He's an incredibly talented goal scorer, with his exceptional skill level and lacrosse IQ evident from the first whistle. His stick skills are so refined that calling them "slick" doesn't do his full arsenal justice. One of his greatest strengths is his ability to shoot from several release points, making it difficult for defenders to anticipate his next move. Wick's scoring ability and offensive prowess make him a true asset to any team he plays for.
No. 6 Nolan Coyle, midfield, St. Andrew's Episcopal (Md.) / DC Express
Coyle is a highly skilled scoring threat with a great range on his shot, and he can shoot it with both hands. He possesses excellent off-ball movement and is able to create space for himself and his teammates, leading to numerous scoring opportunities. Coyle is a smart player who is able to capitalize on his strengths on the field, making him a reliable offensive threat. His strong lacrosse IQ and ability to read the game allow him to make quick decisions and contribute to his team's success.
No. 7 Ralph Vogel, midfield, Milton (Mass.) / 3d New England
Vogel is an incredibly savvy player on the field. He possesses a high technical ability and clearly understands how to take advantage of his opponent's weaknesses. One of his greatest strengths is his crafty play, as he seeks out natural side shots and capitalizes on any opportunity he is given. Vogel is also goodat shielding his stick and using his body to create space and make the most of his shots. Additionally, he is always aware of the positioning of his defender and knows how to use this to his advantage..
No. 8 Eli Crystal, midfield, Millbrook (N.Y.) / LI Sting
Crystal is a dynamic middie with a powerful and accurate shot on the run. He is an effective downhill dodger with great pace. His fearlessness as a dodger is evident as he is not afraid to take on any defender. His ability to create his own shot and finish in tight spaces makes him a valuable asset to any team's offense. 
No. 9 Nick Sofer, midfield, Loomis Chaffee (Conn.) / Fighting Clams
Sofer is a skilled midfielder with a nasty right-to-right split that keeps defenders on their toes. He possesses a hard and accurate shot that can find the back of the net from any angle. Sofer is always looking for ways to improve his shooting position, and he fights his way to the middle of the field with a great burst of speed. 
No. 10 Cale Maguire, midfield, Rock Canyon (Colo.) / Sixers
Maguire is very good at making the transition from one play to the next, and he would be a good addition to any team that plays at a fast pace. When it comes to the offense, he has the ability to consistently create separation and draw slides. On defense, he has a tendency to take up a position of strength and play a tenacious kind of defense.
No. 11 Ty Samson, midfield, Middlesex (Mass.) / 4Leaf
Samson is a versatile player who did well at the faceoff stripe. However, Samson's strength, physicality, and skill were evident in his ability to play both offense and defense, making him a valuable player from box to box. 
No. 12 Griffin Strange, faceoff midfield, IMG (Fla.) / 2Way
While limited in action due to an early injury, Strange is a talented player who was competitive and handled the ball well in traffic. Griffin was able to come out on top with clean wins. However, he also has the ability to refocus his efforts and tie up his opponent after losing a few draws. Strange might have had the prettiest goal of the day with a nasty spinning no-look over-the-shoulder shot. 
No. 13 Jack Cooper, faceoff midfield, East Hampton (N.Y.) / LI Sting
Cooper's ability to escape from defenders is impressive, and his long strides make him a formidable asset in the clearing game. He handles the ball like an offensive player and throws a catchable ball.
No. 14 Teddy Sachs, LSM, Taft (Conn.) / Express North
Sachs has an active stick that can create turnovers and is effective at deflecting passes. His discipline and awareness make him a valuable asset to his team.
No. 15 Chris Diez, LSM, South Side (N.Y.) / ICON
Diez is a dynamic player who stood out on defense, in addition to running the field and scoring an early goal on the day. His footwork is above average, allowing him to stay with even the quickest of players. Diez is also a reliable defender with an active stick, which he effectively uses to create turnovers.
No. 16 Nicholas Bang, defense, Albany Academy (N.Y.) / Albany Power
Bang is a tenacious defender who excels in both on-ball and off-ball defense. His excellent stance allows him to stay in front of his man and make it difficult for them to create scoring opportunities. He is also a physical player who is not afraid to make contact and use his strength to his advantage. When off-ball, he collapses on the crease with precision and timing.
No. 17 Victor Parciak, defense, St. Anthony's (N.Y.) / LI Express
Parciak communicates well with his teammates, ensuring that everyone is on the same page and in position to slide and recover. He is also very well-coached, which is evident in his outstanding technique on both on-ball and off-ball defense. Parciak is an asset on man down defense and has a tremendous slide technique, which enables him to effectively stop his opponents. He is also an aggressive on-ball defender, always making his presence felt and disrupting the opponent's offense. 
No. 18 Ronald Sires, defense, Gilman (Md.) / Crabs
Sires is a physical player with excellent footwork around the goal line. He is well-coached, disciplined, and he was able to collapse on the crease when playing off ball defense.
No. 19 Andrew Trudel, defense, Windham (N.H.) / 4Leaf
Trudel is an agile and quick defender who uses his speed and footwork to stay in front of his man and make it difficult for him to get a shot off. He thrives on positioning and anticipation, which allows him to make interceptions and force turnovers. He is a disciplined and reliable player who consistently plays at a high level.
No. 20 Silas Hamblett, goalie, Milton (Mass.) / 4Leaf
Hamblett is an impressive goalie who exudes confidence in the crease. He is a great communicator who was always directing his defense and making sure there were correct slides ready to stop dodgers.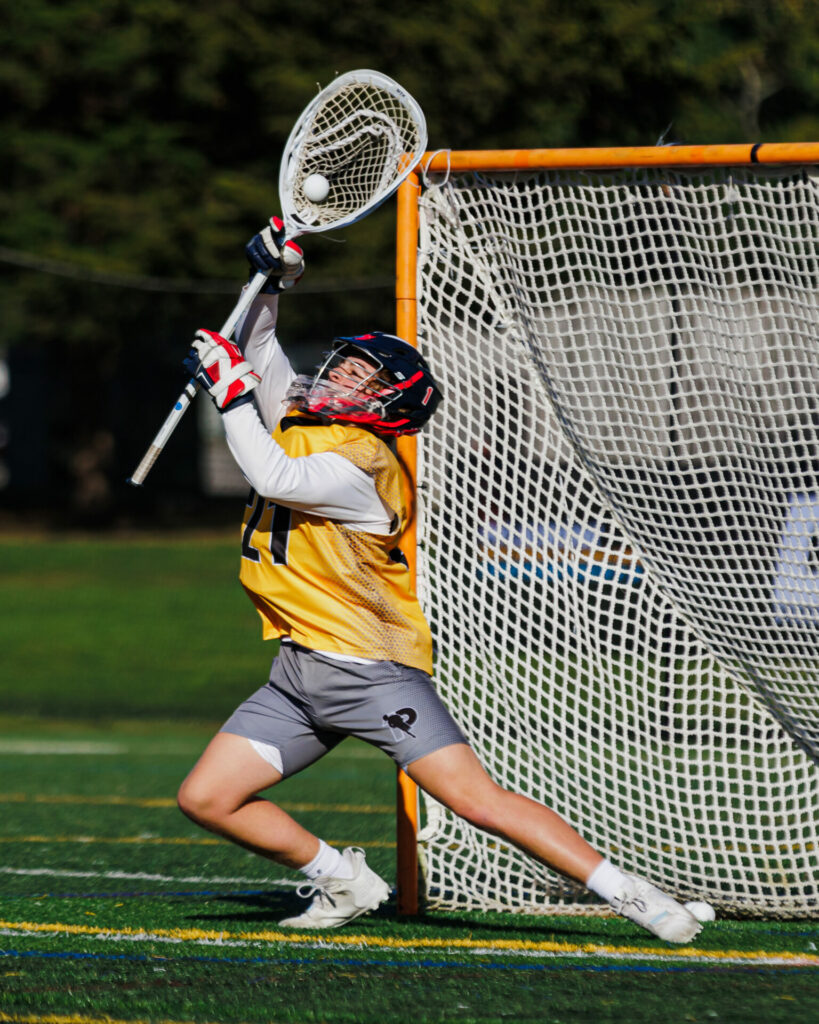 No. 21 Sam Kosloski, goalie, Kent Denver (Colo.) / 3d Colorado
Kosloski is a poised and disciplined goalie who stayed calm under pressure. He has great reflexes and is able to make quick saves in the paint. He is a reliable and consistent in the clearing game, and he has a keen understanding of team defense.