One Showcase Preview: Lucca DiBartolomeo Overcomes Cancer to Blossom Into Star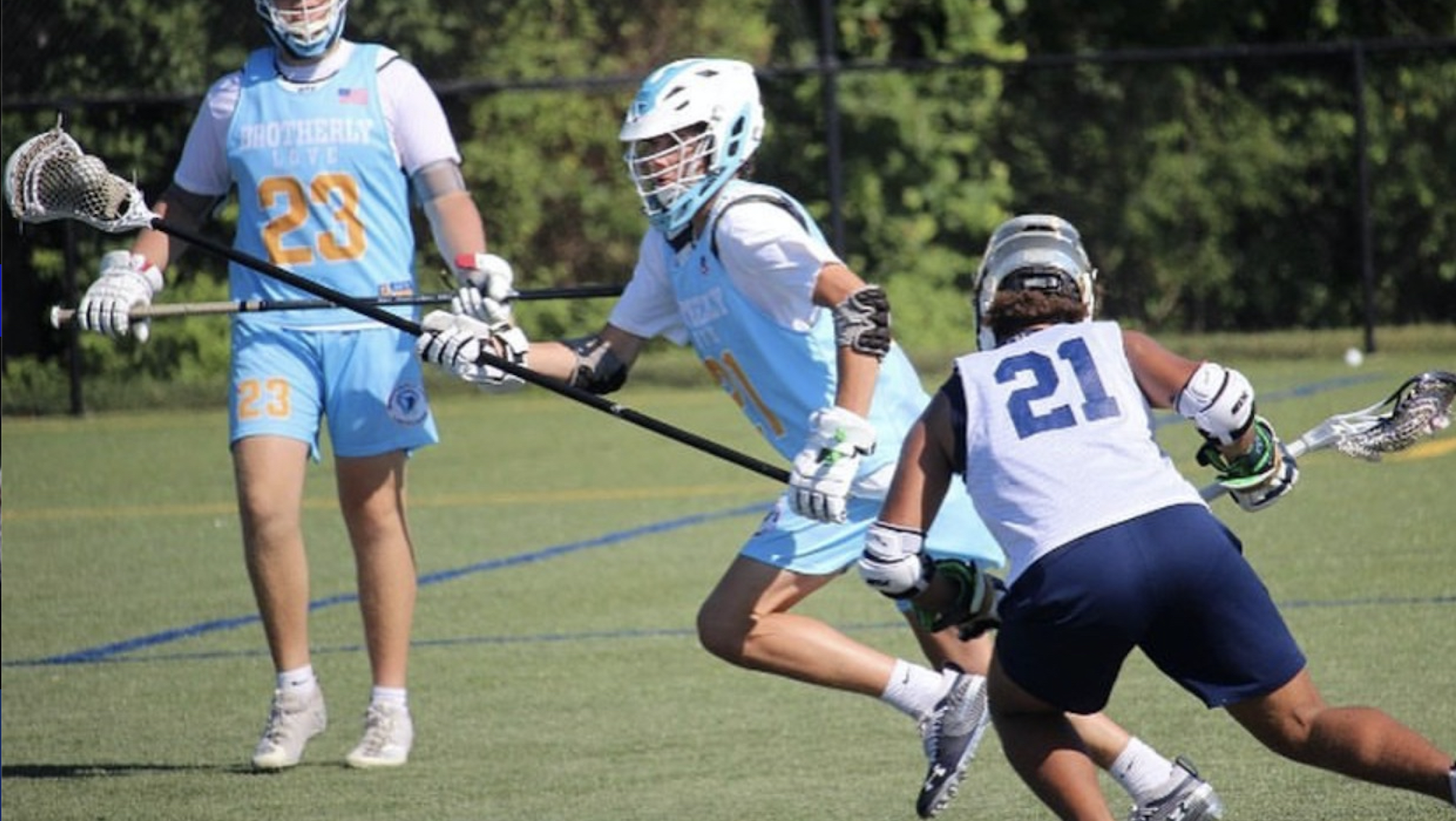 One Showcase Preview: Lucca DiBartolomeo Overcomes Cancer to Blossom Into Star
Lucca DiBartolomeo's shoulder hurt. He didn't know why, nor did the trainers at his school or his doctors. But the Malvern Prep freshman and Brotherly Love LC LSM had a feeling that something was amiss, the nagging pain that kept him awake at night something more than what could be doled out by freshman football. 
It took a set of MRIs and a battery of tests to come up with an answer that he never would've expected a month earlier: Non-Hodgkin's lymphoma. 
That was last October. A year later, the 15-year-old is cancer-free, thanks to three surgeries, four rounds of chemotherapy and four months in and out of the Children's Hospital of Philadelphia. And Sunday, one year and one week from his diagnosis last Oct. 4, DiBartolomeo will suit up with some of the nation's top lacrosse players in the Class of 2023 at the inaugural One Percent Showcase. CLICK HERE for rosters, schedule, who to follow on social and highlights of players who will be in attendance. 
The long-stick midfielder has come a long way from last fall, spent on the sidelines and in medical offices, to this season. 
"When they told me, I wasn't really sure what it was and I wasn't sure what my next step was," DiBartolomeo said of the diagnosis. "I kept thinking about the future and not the present when I was getting treatments. I was just thinking that I'm going to get through this and I'm OK, but it was definitely a shocker." 
The first step was surgery to remove an infected lymph node, then a procedure to insert a chemo port in his chest. Through four rounds of chemotherapy, the Narberth native traveled between inpatient stays at CHOP and as much time at home as his body could manage, the side effects of chemo exacting their toll on his body. 
The immediate sporting loss for DiBartolomeo was a season with his teammates in Malvern Prep's storied football program. But his attention soon turned to the following spring as a light at the end of his treatment tunnel, to try and make his mark as a freshman for the Friars' powerhouse lacrosse program. Sports were a constant companion as he healed, the Philly Freedom player constantly asking his doctors when he could get back to practicing and working out. The lacrosse and Malvern communities rallied to his aid with a fundraiser for his family, and the Philadelphia Wings signed DiBartolomeo to a one-game contract in January, after his chemo infusions had ended. 
Once he was able to get back on the field, the biggest challenges were internal. He'd lost 15 pounds from the nausea of chemo and lack of activity, and his legs in particular were weakened by the inability to do more than walk around. The first objective he set in the athletic realm were to just get back to feeling more like himself. 
"My first goal was to gain the weight back that I lost," he said. "So I wanted to gain that weight back, and I was able to do that in like two weeks. I had a practice coming up, and I remember after the practice I was just super sore. But I remember working on my sprints and getting my body back in shape. And for the season, I felt great."
The season with Malvern Prep never materialized. The school conducted tryouts, at which DiBartolomeo earned a spot on the JVA team, a rare level for a freshman. But before the Friars could play a game, COVID-19 intervened, wiping out the spring. (Luckily for DiBartolomeo, he was completely out of the hospital and his immune system had recovered before COVID-19 became prevalent in the United States, meaning he wasn't in an elevated risk category for the respiratory virus.) 
DiBartolomeo got some semblance of a summer season, even as COVID-19 impacted travel and scheduling. He's back on the gridiron with Malvern, which is hoping to have a cancellation of its league season made in August rescinded as conditions have improved since. 
Whatever comes next on the field, DiBartolomeo is approaching it with a unique perspective given what he's been through. 
"It gives me a tougher mindset of thinking that I can do a lot and then I should be happy for everything I have," he said. "I'm out here today, still competing like nothing happened."