Run With The Best 2022, 2023, 2024 Standouts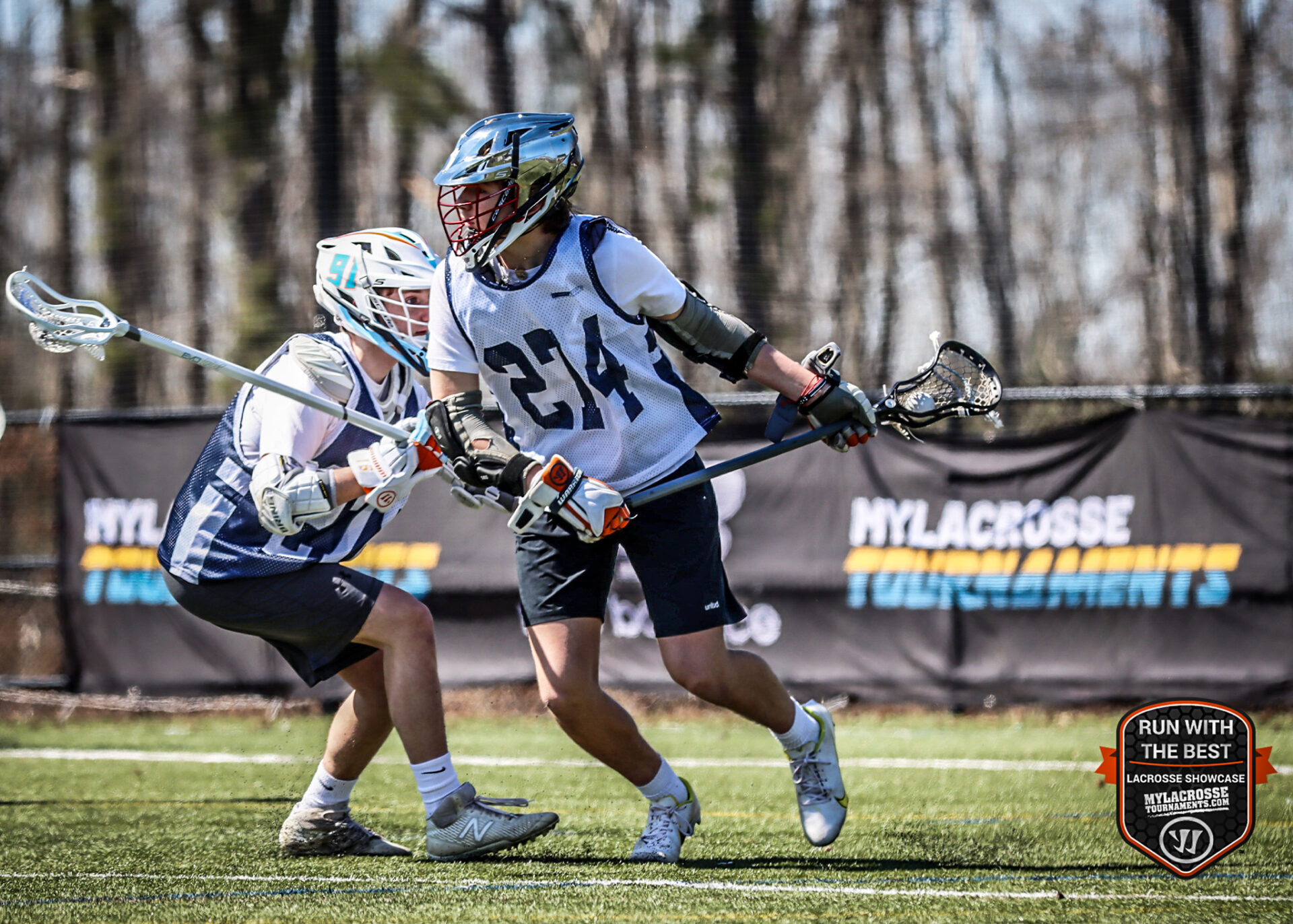 Run With The Best 2022, 2023, 2024 Standouts
Follow My Lacrosse Tournaments on Instagram, Twitter and Facebook. 
My Lacrosse Tournaments' spring schedule is officially off and running!
The Run With The Best showcase made its triumphant return Sunday at the Capelli Sports Complex in Tinton Falls, New Jersey. Some of the top East Coast talent from the 2022, 2023 and 2024 classes made the trip to compete and get ready for the spring high school season.
We're pumped to see these guys back in action this spring, but before that, here are some of the players that stood out the most at Run With The Best. The next MLT showcase is less than two weeks away as the inaugural Long Island 99 Showcase is set for April 3 at Breezy Park in Huntington, N.Y. Ninety-nine boys and girls in both the 2022/2023 and 2024 divisions will square off. Interested in playing? CLICK HERE for more info.

2022 Standouts
Best Performance 
Gregory Herbst, LSM, Babylon (N.Y.) / East Coast Elite (Highlights)
Herbst was all over the field for his team on Sunday, whether it was taking faceoffs, grabbing ground balls, playing great defense or getting the ball up the field in transition. For a pole, he was very quick on the faceoff clamp, winning more than his fair share of clamps, and he was very active in chasing down the ground balls off the faceoff. Herbst also did a really nice job of being aggressive with his stick while maintaining body positioning, and he showed that he could turn and run with midfielders all day long. The lefty pestered his matchup with precise checks and generally kept his man away from the cage.
Other Standouts
Vincent Burns, attack, Howell (N.J.) / Team 91 New Jersey South
Don't let his lack of size fool you, because Burns can ball. He's a shifty X attackman with some shake to beat his man inside, and he's not afraid to put his head down and take a hit at the net to finish. He was omnipresent around the cage and worked hard to get his looks. A tough, versatile player, Burns competes hard and has the type of intangibles that make a difference. He did a good job of understanding his range and scoring from inside of eight yards.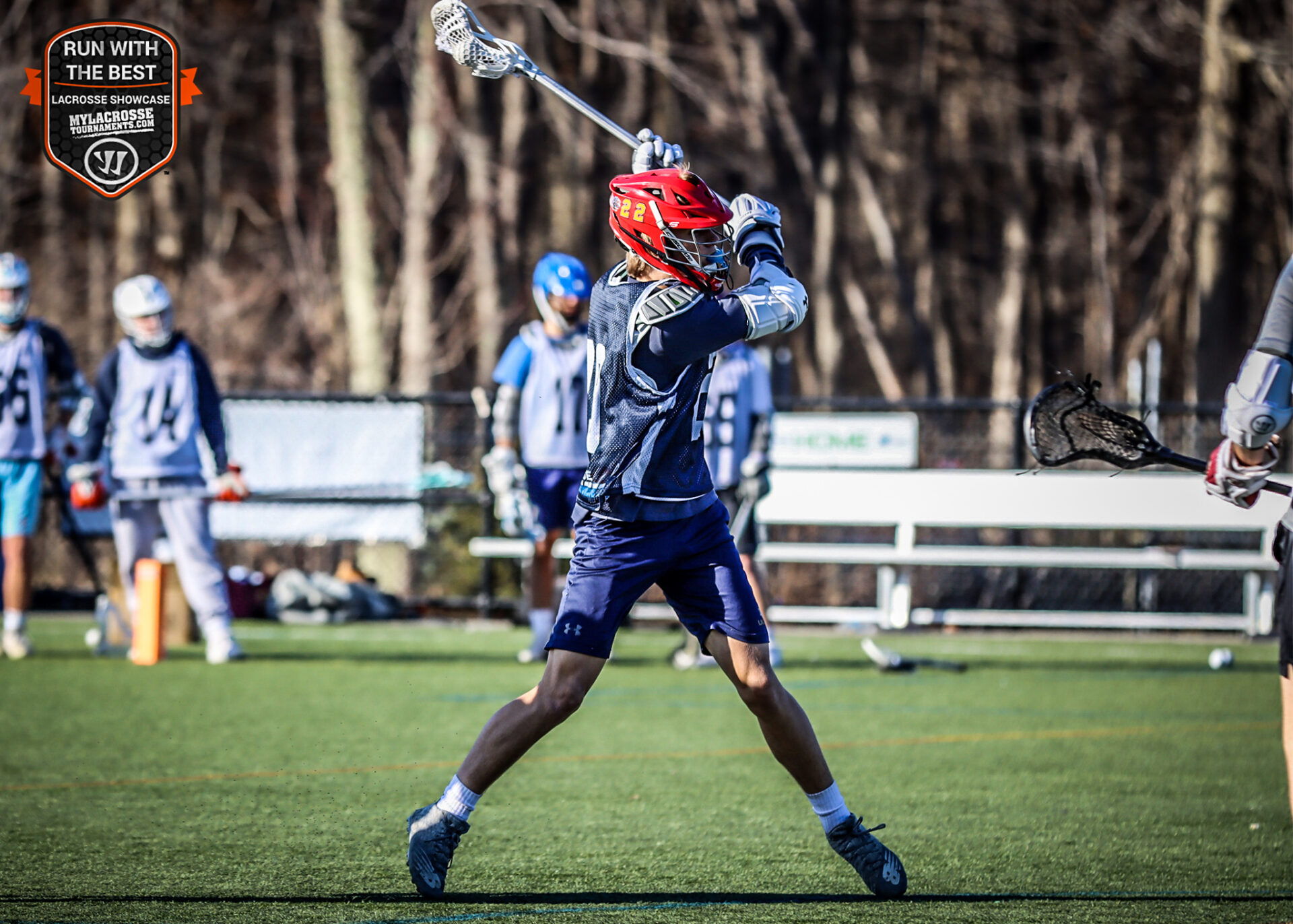 Thomas DeLuca, midfield, Chaminade (N.Y.) / ICON (Highlights)
DeLuca is no stranger to MLT events, and he seems to always find a way to make his impact felt. A tall, athletic middie who routinely got to the middle of the field by slashing his way through the defense, DeLuca scored a bunch of goals throughout the day and was drawing early slides pretty quickly. He plays tough defense and effortlessly zipped by guys in transition.
.@LIEmpireLax '22 Kenneth Leen (Miller Place, N.Y.) shuts the door. pic.twitter.com/olOXMUqRQL

— My Lax Tournaments (@LaxTournaments) March 21, 2021
Maddox Gorney, midfield, Auburn (N.Y.) / Platform Lacrosse
Gorney had an excellent day out of the midfield at Run With The Best, doing superb work at both ends of the field as well as being lights-out in transition. He was able to consistently get going downhill as a powerful dodger who used his size and first step to create separation. He scored a bunch of goals, most of them as a result of a heavy shot on the run.
Kenny Leen, goalie, Miller Place (N.Y.) / Long Island Empire (Highlights)
Leen earned starting minutes for Miller Place as a freshman, so he's been in big moments before. He overcame some early jitters and bounced back in style to put forth a solid day. The lefty made a bunch of impressive saves later on, including some really nice work on low shots. He became more vocal as the day went on, too, and he looked significantly more comfortable with his footwork.
Benny Rakower, midfield, Byram Hills (N.Y.) / Team 91 Tri-State (Highlights)
Versatility is the key to Rakower's game, and he'll make a college team very happy with his ability to contribute all over the field. He plays a hard-nosed, edgy brand of defense and enjoys mixing it up defensively. He did a good job of getting involved offensively, too, showing a very unselfish offensive style where he was willing to do the little things for his team. Rakower, who's close to six feet tall and has to be flirting with 190 pounds, gets up and down the field with ease, too.
2022 Honorable Mention
Quinn Boyer, defense, Middletown South (N.J.) / Team 91 NJ South
Brian Brennan, LSM, Oceanside (N.J.) / SouthShore
Ryan Challice, attack, Pleasantville (N.Y.) / Team 91 Tri-State (Highlights)
Konrad Maciejny, midfield, West Islip (N.Y.) / East Coast Elite (Highlights)
Doug Mackenzie, midfield, Howell (N.J.) / Team 91 NJ South (Highlights)
Danny Winkler, midfield, Moorestown (N.J.) / Team 91 NJ South (Highlights)
Connor Zombro, midfield, Century (Md.) / Team 91 Maryland 
2023 Standouts
Best Performance 
Michael Cassano, defense, MacArthur (N.Y.) / Team 91 LI Warriors (Highlights)
Cassano had a lights-out performance, playing both close and LSM, and showing significantly more offensive pop than he usually does. He had three or four goals throughout the day as he danced through defense and snapped shots home. The lefty has decent size and good athleticism, and he was patient and smart on defense and did a good job of staying between his man and the net.
Other Standouts
Brady Erdos, midfield, Upper St. Clair (Pa.) / Team 91 Maryland (Highlights)
The Pittsburgh-area middie stood out off the hop with his athleticism and overall potential. He had a couple of plays where he easily dusted everyone in transition without looking like he was even trying. Erdos had one particularly nice play that stood out when he buzzed down the field in transition and threw a gorgeous skip pass to a wide-open attackman on the back side. Also a football player whose best lacrosse is ahead of him, Erdos has a ton of untapped potential.
Alec Gregorek, attack, Shoreham-Wading River (N.Y.) / Legacy (Highlights)
A high-IQ attackman who's comfortable both with the ball in his stick and working as an off-ball finisher, Gregorek has a very good stick and did a nice job of being a threat around the cage. He sees plays develop before they happen and almost always seems to be in the right place at the right time.
Pat Flaherty, midfield, Chaminade (N.Y.) / Team 91 LI Bandits
Flaherty made an impact everywhere on the field, highlighted by a beautiful, clean hit in the middle of the field that drew oohs and aahs. He showed a very quick first step and he just seems to go hard all the time. He was a magnet for the ball, constantly buzzing around contested ground balls, and he made a ton of little plays that will help endear him to college coaches.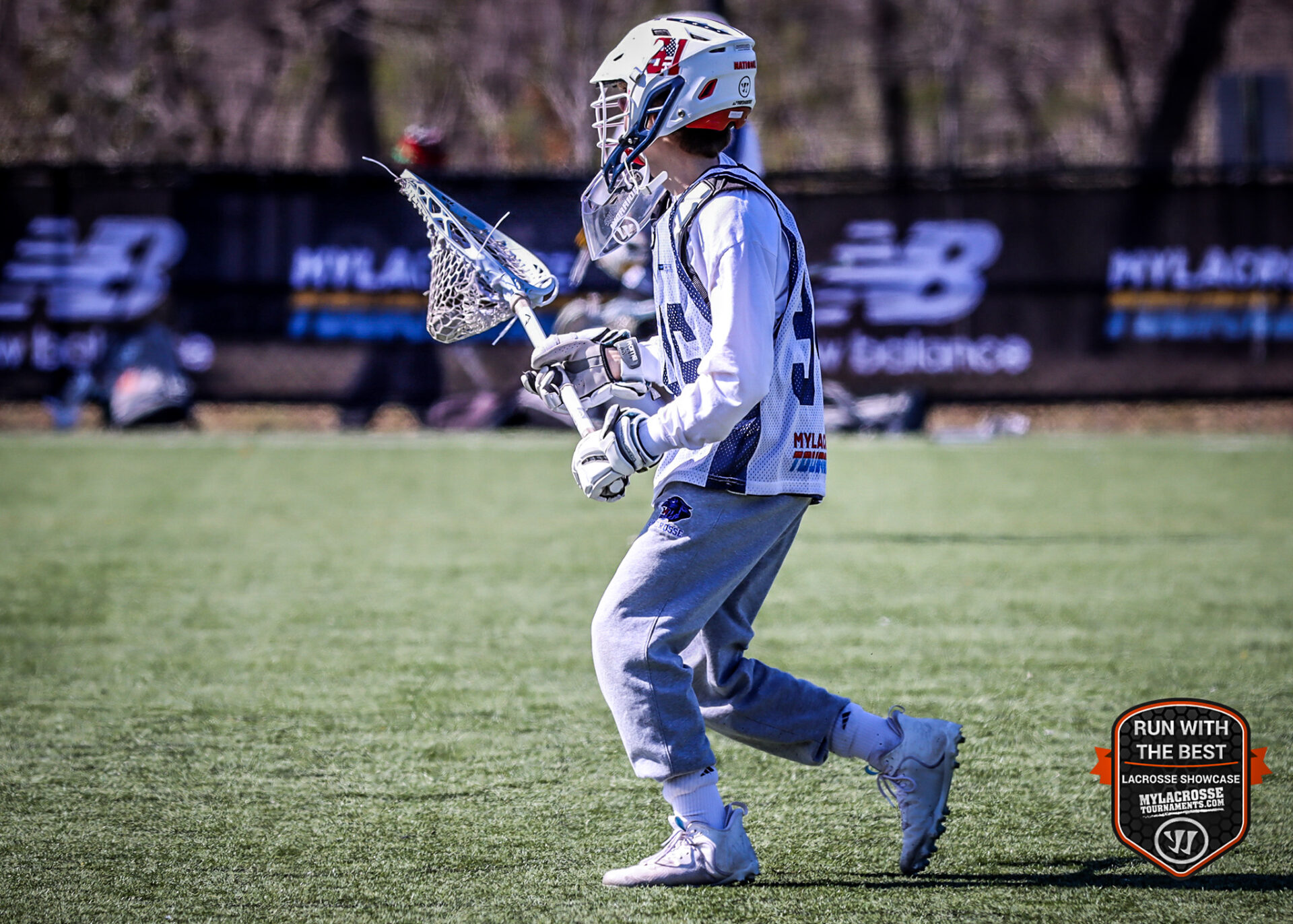 Kyle Klion, goalie, Edgemont (N.Y.) / Team 91 Tri-State (Highlights)
Showcases can be particularly tough environments for goalies as they try to settle in with a brand-new defense. Klion made it a point to learn his defensive mates' names and communicate with them from the get-go, which shows signs of leadership and the ability to command the back half of the field. Klion flashed quick hands and athleticism and had a number of 1v1 saves in tight on the doorstep.
Will Levonick, LSM, Rocky Point (N.Y.) / Team 91 LI Warriors (Highlights)
Levonick doesn't have great size, but he makes up for it with his ability to run in the open field and with his presence around the ball. He did a really nice job of getting the ball off the carpet and pushed the pace downfield. Levonick's got speed, but he also has good agility and change-of-direction skills, which allow him to slalom through the ride when moving the ball.
Honorable Mention
Christian Esslinger, midfield, Dulaney (Md.) / Team 91 Maryland
Benjamin Konder, defense, Friends School of Baltimore (Md.) / Team 91 Maryland
Ryan Mayerhofer, midfield, South Side (N.Y.) / Team 91 LI Warriors
Cole Marsala, attack, Mount Sinai (N.Y.) / Team 91 LI Warriors
Colin Orsino, attack, Bellport (N.Y.) / LI Empire
Chris Trebing, defense, Smithtown East (N.Y.) / Team 91 LI Warriors

2024 Standouts
Best Performance
Aidan Diaz-Matos, faceoff, Iona Prep (N.Y.) / Team 91 Tri-State (Highlights)
Diaz-Matos was dominant at the faceoff X from the get-go, and he didn't really slow down much throughout the day. A sound technician who did a good job of leveraging his opponents and popping the ball out to his wings, Diaz-Matos also flashed a bevy of different exits and moves to keep opponents guessing. They usually guessed very wrong.
Other Standouts 
Vincent Bolognino, defense, Harborfields (N.Y.) / Team 91 LI Wolfpack
Bolognino was a force for his team as one of the most high-energy players at the event, regardless of class. He was EVERYWHERE. He got some reps at the faceoff X, and while he didn't win a ton of clamps, he was content to throw a lot of checks to muck it up a bit. Bolognino also did a good job of chasing down ground balls. He was very active defensively, never shying away from getting after an attackman with timely, accurate checks.
Luca Duva, attack, John Jay (N.Y.) / Prime Time
If you're going to be a shorter attackman, you'd better have good quickness if you're going to get open. Luckily for Duva, he's got that in spades. He changes directions almost effortlessly and left some defenders cross-checking air. He's got an advanced knowledge of how to get open and he made some really nice plays throughout the day, including a couple occasions on which he deftly finished inside.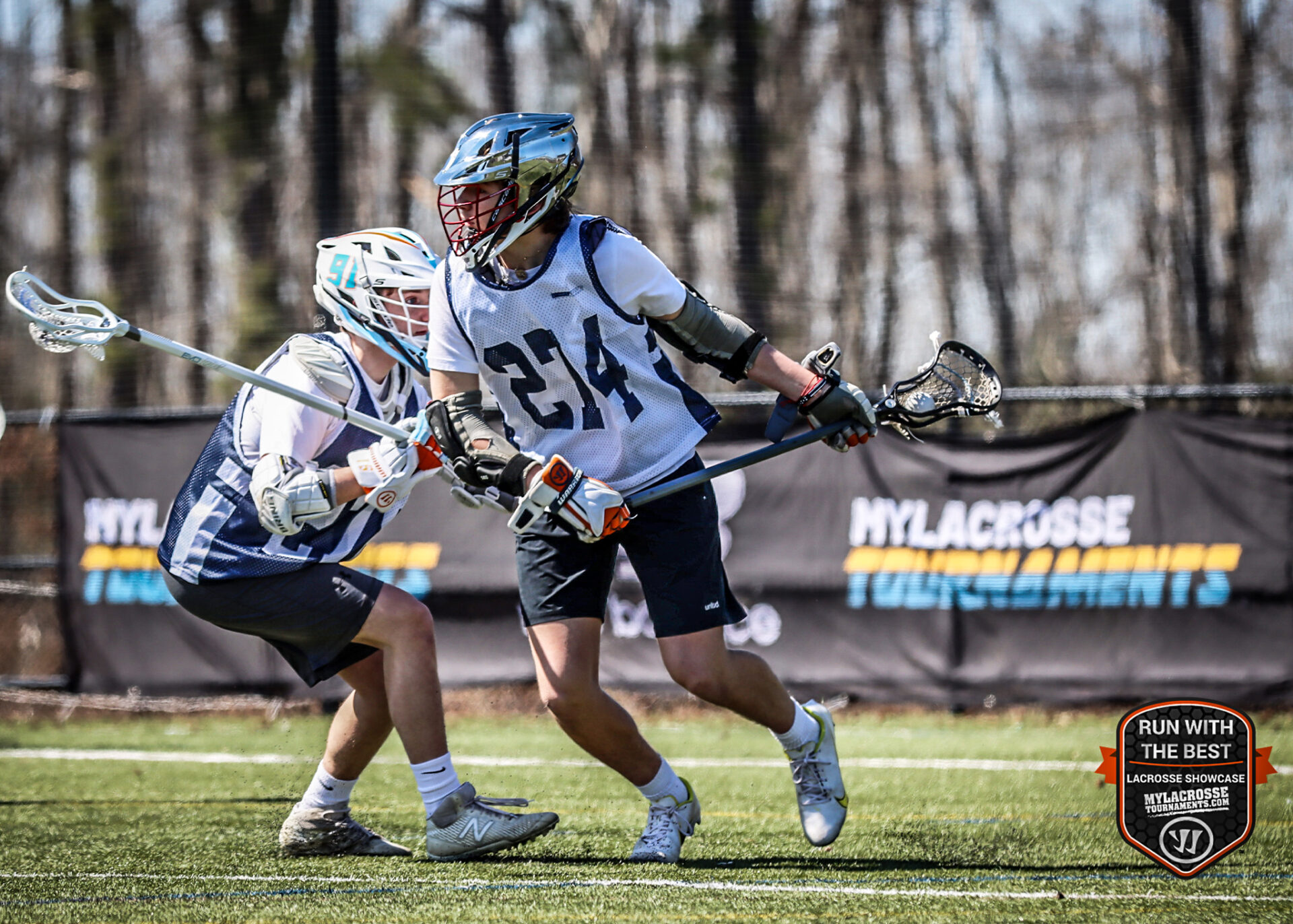 Lucas LaForge, attack/midfield, Mount Sinai (N.Y.) / Team 91 LI Wolfpack (Highlights)
LaForge has always been a big-time scorer, and he continued that in droves at Run With The Best. He also showed a new wrinkle, however, by running some midfield when his team needed him. The flashy lefty can score in bunches, and he's the type of player that can get hot really quickly. He had one particularly impressive play where he got the ball in transition, slashed to the middle and hammered it home, a far cry from his usual playing style at attack.
Christian Schweiger, attack, Seton Hall Prep (N.J.) / BBL (Highlights)
Seton Hall Prep has produced some terrific players of late and Schweiger looks to be next in line for the Pirates. A good-sized righty with a slick handle, Schweiger attacked from different spots on the field and looked comfortable wherever he was. He found spots in the defense to thread passes, but also finished well around the cage.
Other Standouts
Sal Caputo, goalie, Chaminade (N.Y.) / Team 91 LI Wolfpack (Highlights)
Stone Evans, attack, Cushing (Mass.) / Prime Time (Highlights)
Liam Gregorek, midfield, Shoreham-Wading River (N.Y.) / Team 91 LI Wolfpack
Michael Moon, faceoff midfield, St. Anthony's (N.Y.) / Team 91 LI Wolfpack