Summer 2023 One Percent 2025 and 2026 Standouts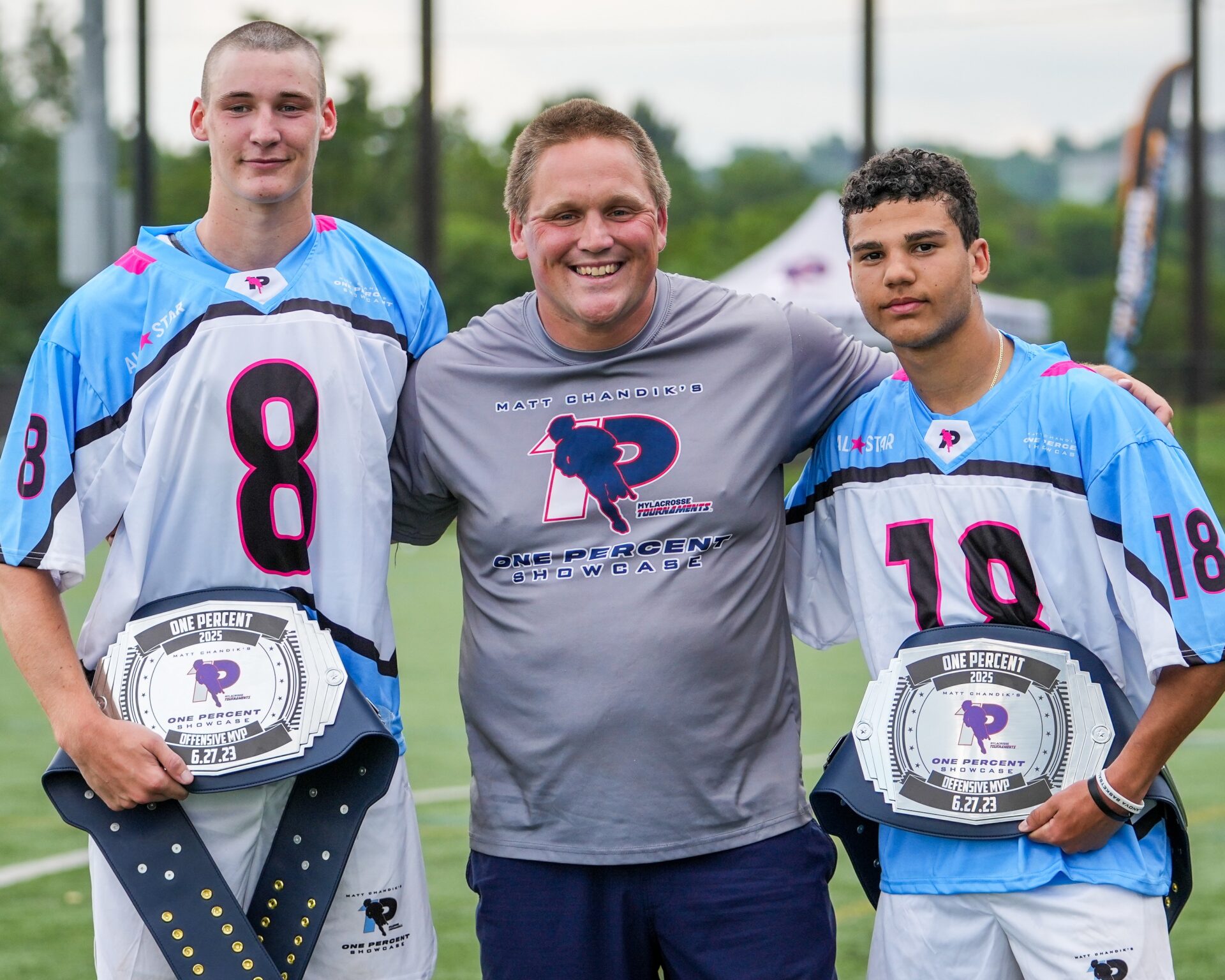 Summer 2023 One Percent 2025 and 2026 Standouts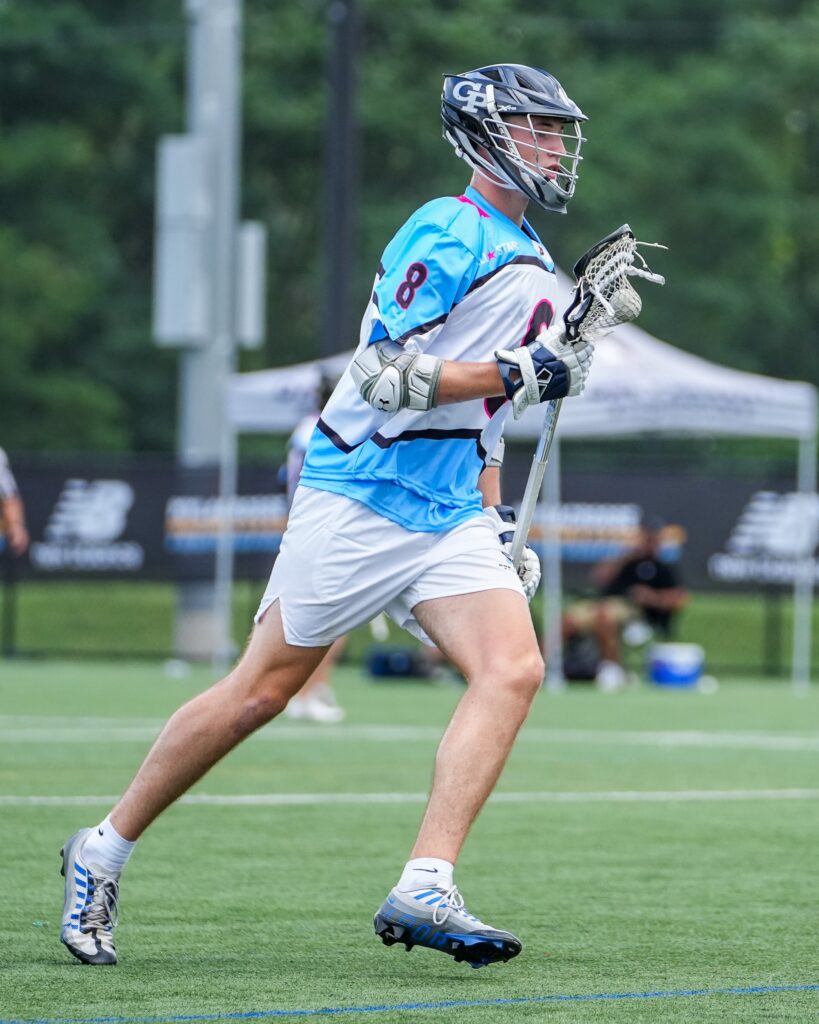 Follow My Lacrosse Tournaments on Instagram, YouTube and Twitter.
By Matthew De George (@sportsdoctormd on Twitter)
Wyatt Bowman is, objectively, a big target for opposing defensemen to try to get a piece of. But when the Georgetown Prep (Md.) and Express North midfielder gets going downhill, he seems to magically slip past defenders that want to slow him down.
It's an uncanny ability for a player that imposing to also be that slippery, but he showed it often Tuesday at the One Percent Showcase.
Bowman was handed the Offensive MVP belt in the 2025 division, after a day capped by two impressive goals in the All-Star Game at the Proving Grounds in Conshohocken, Pa.
"Just putting my head down, trying to avoid it as much as I can I guess," Bowman said. "… I'm 6-5, 210, so I'm trying to use my size whenever I can. If the lane is open and they give it to me, I'm going."
Bowman has an impressive array of skills that goes beyond, well, just being 6-5. He's obviously a handful when he gets going toward the goal, particularly if he decides to lower the shoulder and deliver a blow. But he's not a big player who just tries to bully his way to the crease. There's finesse in his arsenal, and when he's able to slip through crevices in the defense, he gets all that mass in the right orientation in tight spaces, whether it's to place a shot near the cage or dish to a teammate.
There's also that power, which he showed in the All-Star Game. Both of his goals were typical cannon blasts from 10-12 yards, stepping into shots and rifling to the back of the net.
"I love it," Bowman said of reaching the All-Star Game. "It's great. Playing with all these guys, they're great guys and just having fun."
Bowman was on the White Team in the All-Star Game, which was on the wrong end of an 8-5 decision to the Black Team. Matthew Triolo (Glenn, N.Y. / Team 91 LI) scored twice to go with an assist, and Gary Merrill (St. Anthony's, N.Y. / Team 91 LI) had a goal and an assist in the finale. The Black team got a pair of pole goals, thanks to Keegan Smith (Riverside, Va. / VLC) and Kellen Gardner (Haverford School, Pa. / Mesa), the latter a superb behind-the-back effort in transition on a give-and-go with Liam Banks Jr. (Ward Melville, N.Y. / Big 4 HHH).
Parker McDonald (St. Anthony's, N.Y. / Team 91 LI) was voted the 2025 Defensive MVP for the day.
The 2026 All-Star Game was washed out by inclement weather. Goalie Hunter Mezzatesta (Yorktown, N.Y. / Express North) and midfielder Dylan Faison (Saint Andrew's, Fla. / Team 91 LI) were the defensive and offensive MVPs, respectively, in that division.
2025 Standouts
Wyatt Bowman, midfielder, Georgetown Prep (Md.) / Express North
Bowman's physicality is clear. But he's not just a typical big middie. He's got quick feet defensively. He's able to get up and down the field in transition. Bowman is not overly reliant on his strength to overpower guys, with a fully developed skillset to augment his physical advantages.
Patrick Hiebert, defenseman, Brunswick (Conn.) / Team 91 LI
Hiebert was in passing lanes all day, picking off feeds and turning them into transition offense. He's just a playmaker on defense, a defenseman who is solid in coverage but can jump on loose passes and create turnovers like an LSM. He covers ground in the open field and has excellent stickwork, both defensively and when he's on the ball.
Parker McDonald, defenseman, St. Anthony's (N.Y.) / Team 91 LI
McDonald has the open-field athleticism of an LSM with the defensive principles of a close defender. He scored plenty on the day and did so in the All-Star Game. He's as close as you get to a one-man clear out of a pole. Defensively, he's got an active stick, excellent footwork, great defensive fundamentals and speed in the open field.
Dylan Kelleher, Faceoff, Santa Fe Christian (Calif.) / West Coast Starz
The faceoff battle was even among a deep and balanced All-Star contingent. But Kelleher was one of the best on the day, going through stretches where he was unbeatable at the X. He's got a big frame with superb balance, and he's able to win forward, get away from X quickly and makes good decisions in transition to start fast breaks.
Matthew Triolo, attack, Glenn (N.Y.) / Team 91 LI
Triolo was excellent in the All-Star Game. One of his goals was a deflected effort that snuck off the goalie and in, but the other two were clean, and he and Merrill working a potent two-man game. He is a balanced attackman who can pass and shoot with equal effectiveness camped out on the wing, and he seemed to raise his game as the competition was raised in the All-Star Game.
Joe Norton, midfield, Detroit Country Day (Mich.) / LI Express
The enormous lefty seemed to score at will all day. Everything on the 2025 Wild team ran through him, his dodges from up top the key to triggering offense. He's got an outstanding shot from, including a rocket goal in the All-Star Game, but he's also a good facilitator who can move the ball to his attackmen when his dodge opens up space. With his long strides, he's an asset in transition and on the defensive end.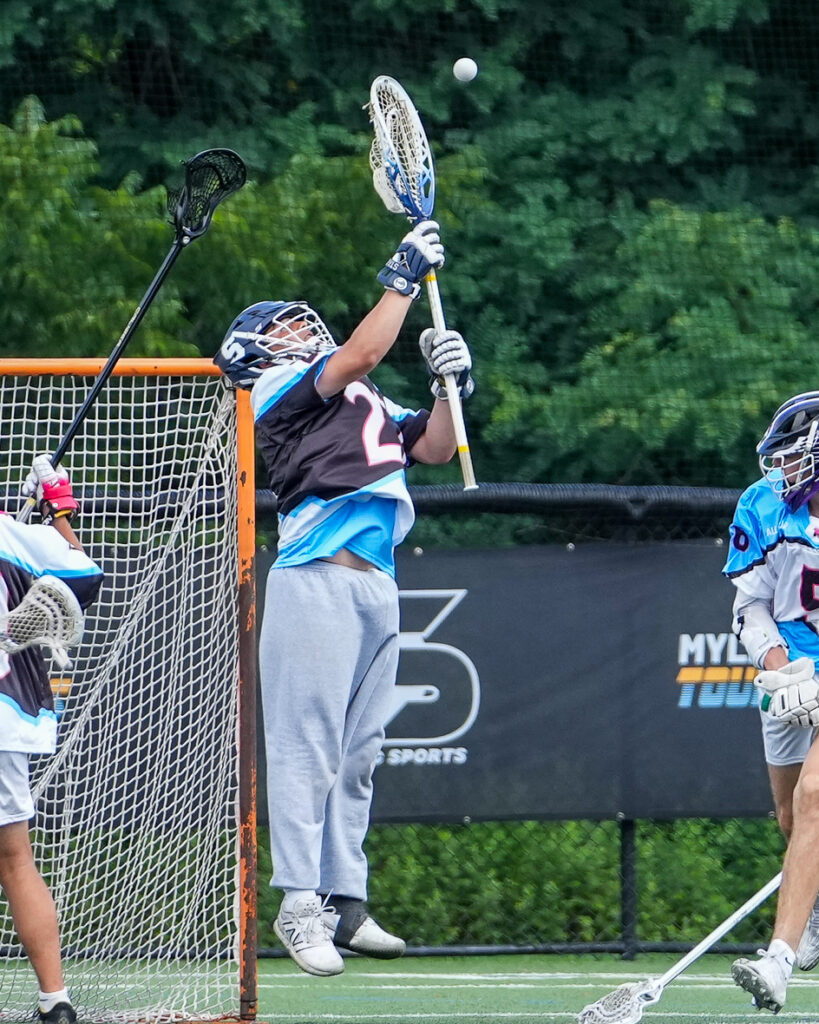 Josh Marcus, goalie, Staples (Conn.) / Eclipse 
Much like the faceoff group, the All-Star Game was very balanced between the four goalies selected. Marcus gets the edge on the winning Black Team, having surrendered just two goals in his half in net. The NLF's No. 5 prospect in the 2025 class and its top-ranked goalie, Marcus had a few superb saves in the All-Star contest, standing tall with a big frame and moving superbly from post-to-post.
Gary Merrill, midfield, St. Anthony's (N.Y.) / Team 91 LI
Merrill's game jumps off the page. He scored once in the All-Star Game, had an assist and rung the crossbar twice. He's so athletic and the ball just jumps out of his stick. Merrill requires such narrow windows to be able to get his shot off that he's difficult to shut down even if you do everything right on him, and it's an elite shot with amazing accuracy that he can fire at full speed.
2026 Standouts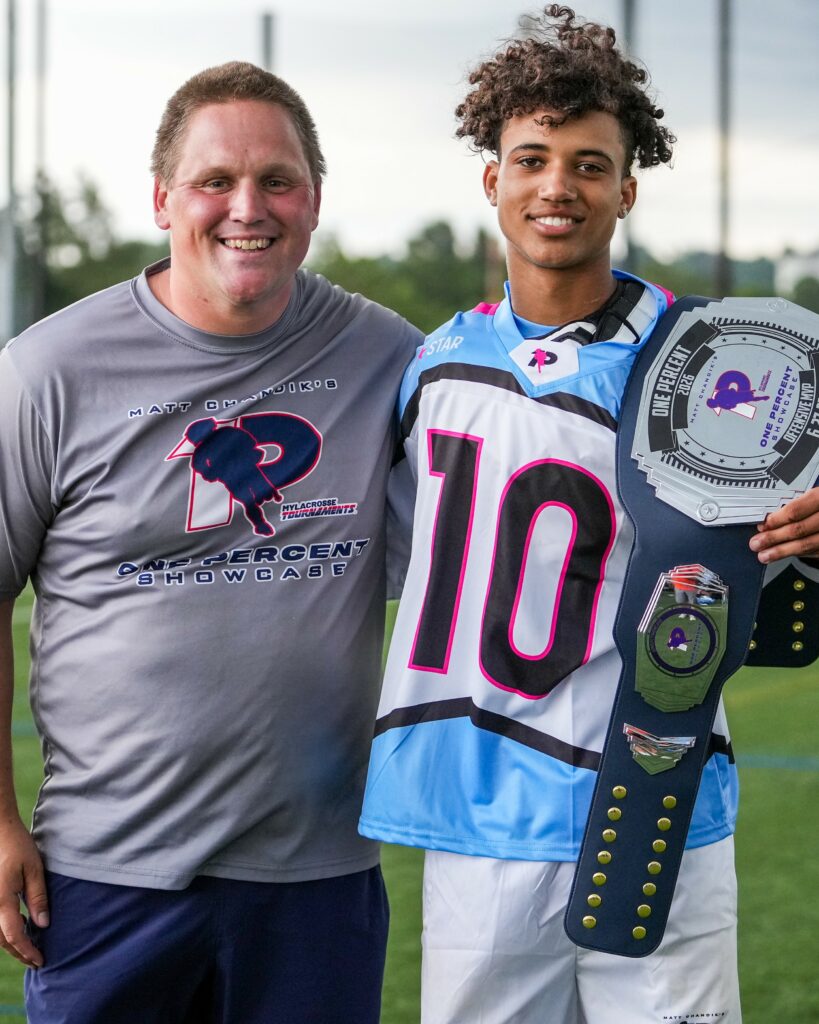 Dylan Faison, midfield, Saint Andrew's/Team 91 LI
Faison's game is electric. He's got an outstanding first step and wreaks havoc on the dodge. He can call his own number, with potency and accuracy, or he can distribute to others. An All-American as a freshman at Pine Crest (Fla.), Faison is great in transition and is tough to run by defensively.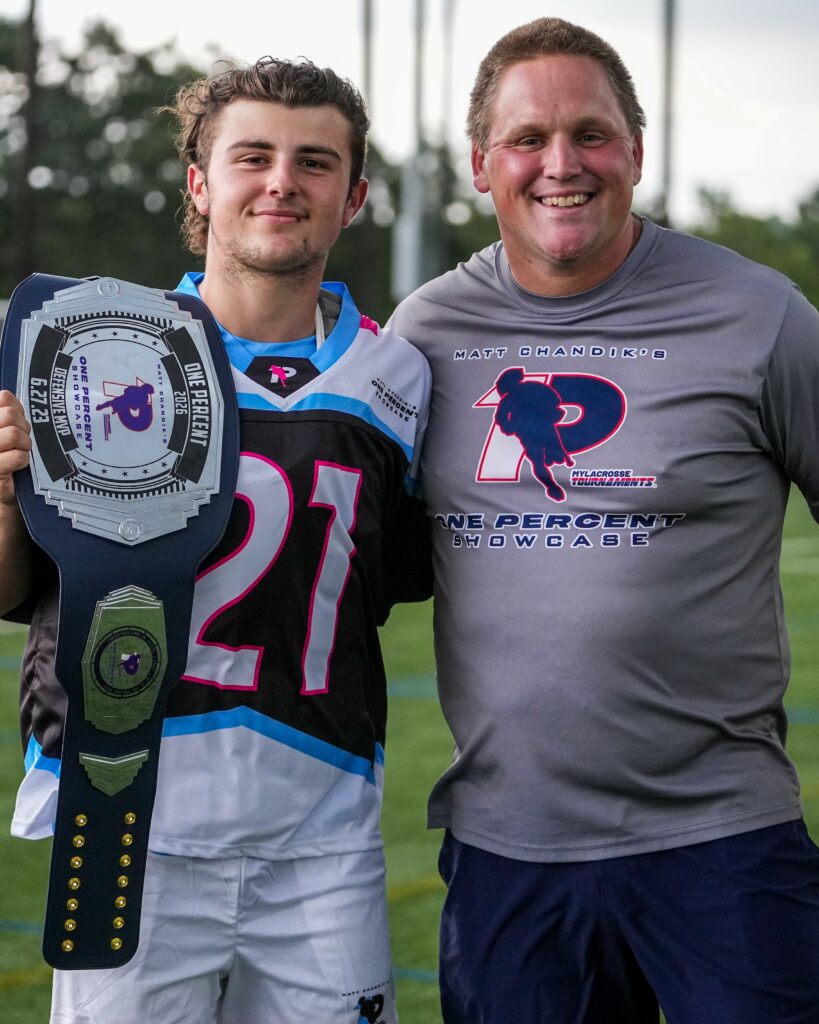 Hunter Mezzatesta, goalie, Yorktown (N.Y.) / Express North
A starter at perennial powerhouse Yorktown as a freshman, Mezzatesta is elite in terms of his raw shot-stopping. His reflexes are top-tier, and he has a propensity to make unreal saves, whether it's scrambling from post to post or getting that step off his line to challenge shooters and cut down the angle. His all-around game – communication, clears, distribution – is more polished, leading to an impressive skillset at so young an age.
Jay Cohn, attack, Athens Drive (N.C.) / Team 91 Carolina
The uber-athletic attackman has flashy stick skills to match his physical ability. He's able to lose defenders with his quick first step and his open-field speed. He can create from up top or behind X, can pick out the right passes to get teammates involved and is a lethal finisher from a bunch of angles.
Jacob Johnston, St. Anthony's (N.Y.) / LI Express
Johnston was all over the field – and the scoresheet – at One Percent. He just seems to make things happen, whether he's on the ball or he's finding his way into dangerous areas around the crease. His speed opens space for himself and others off the dodge, and his hands and shooting ability means he can cash in when he gets into good areas.
Brady Marcus, defenseman, Benilde-St. Margaret's (Minn.) / True National
The heady defenseman made plays all day. He's got great defensive principles, with his heavy stick and ability to keep guys in front of him. Marcus also has a knack for when to get aggressive, either jumping into a passing lane or landing a well-timed check to separate an opponent from the ball.