One Percent '24 Summer Evaluations: Georgia and LSU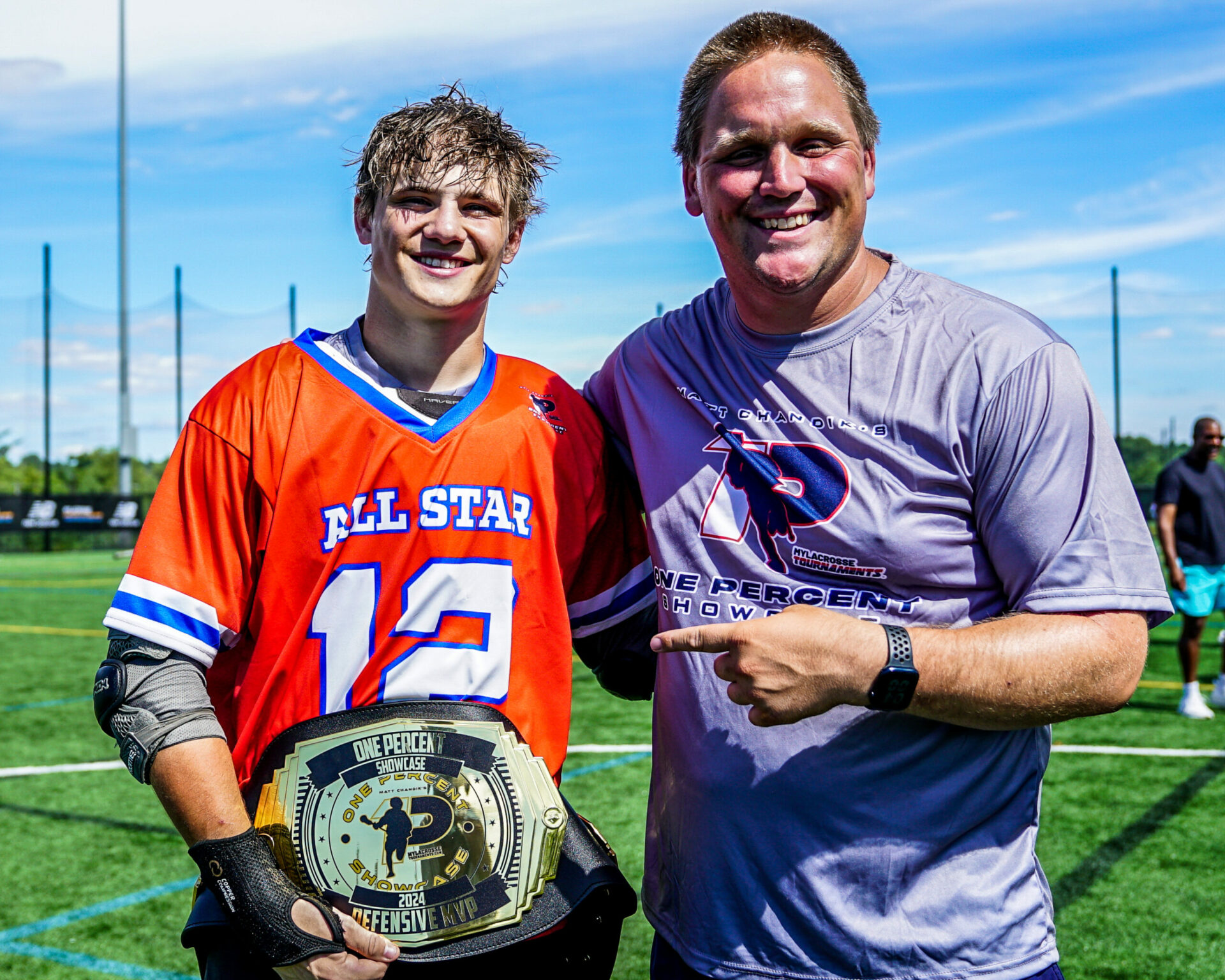 One Percent '24 Summer Evaluations: Georgia and LSU
Follow My Lacrosse Tournaments on Instagram, YouTube and Twitter.
The One Percent summer evaluations are finally here.
Every player that took part in this June's One Percent in Philly receives an evaluation. It's no surprise to have seen so many of these elite players already find a collegiate home, and there's no doubt that it's just the start. The class of 2024 event featured four NLF five-stars, including a pair of top-3 prospects in Ben McCarthy (Duke) and Spencer Ford (Maryland) in this set of evaluations.
The next One Percent is set for Dec. 17 (2025) and Dec. 18 (2026) at American Heritage in Delray Beach, Florida.
CLICK HERE to express interest in the 2025 event.
CLICK HERE to express interest in the 2026 event.
CLICK HERE to express interest in the summer '23 event (2025 and 2026 on June 27, 2027 on June 28)
Without further ado, here's the start of the 2024 evaluations from Matt Chandik and Matthew De George. Check back this week for more.
Georgia
No. 1 Aydan DiRocco, attack, Haverford School (Pa.) / Mesa / Ascension – Navy All-Star. A shifty attackman, DiRocco can create from up top, behind the cage and at goal line extended, both with his feet and his distribution ability. A pass-first creator, he's got great hands and excellent passing vision. He's able to fend off bigger defensemen by using his body smartly, and he has soft hands and a quick release in traffic. 
No. 2 Owen Burke, attack, Cherry Creek (Colo.) / Denver Elite – Denver
All-Star. Burke has a deceptive shot and sneaky quickness in tight spaces. He can dodge from up top and get a step on his man at GLE. He's able to score from a variety of spots on the field. 
No. 3 Bennett Palmer, attack, Manheim Township (Pa.) / Brotherly Love – Delaware
A clever attackman, Palmer uses space well, able to work through X and dodge from up top. He is very good behind the cage and at getting upfield to snap off shots around the crease. 
No. 4 Nate Hoffman, attack, Avon Old Farms (Conn.) / Team 91 Tristate
Not the biggest attackman, Hoffman is sturdily built and rarely at a physical disadvantage. His hands are always kept high, allowing him to get good power and angles on his shots. Hoffman's always ready to shoot when passes find him. 
No. 5 James Wilkerson, attack, Gilman (Md.) / Team 91 Maryland
All-Star. The lefty is not afraid to be physical with defenders, but he's also able to play with a little finesse. He's able to dodge and draw quick slides, with the physicality to shrug off short-stick defensive middies. Wilkerson has the hard shot to punish teams that are slow to get a stick in his hands. 
No. 6 Christopher Eiselein, midfield, Kent Denver (Colo.) / Denver Elite
All-Star. An elusive middie with a big shot, Eiselein is adept at creating space off his dodge. He can get physical with opposing middies and speed past slower defenders, opening windows to pass or shoot into. He's the kind of middie who can dictate an offense. 
No. 7 Jacob Hunsinger, midfield, Walled Lake Western (Mich.) / Dominate
A valuable cog on the wing and transition, Hunsinger contributes all over the field. He works well on the ground and communicates well in the defensive half. With the ball, he's got a big shot that he can put a lot of power behind off his dodge.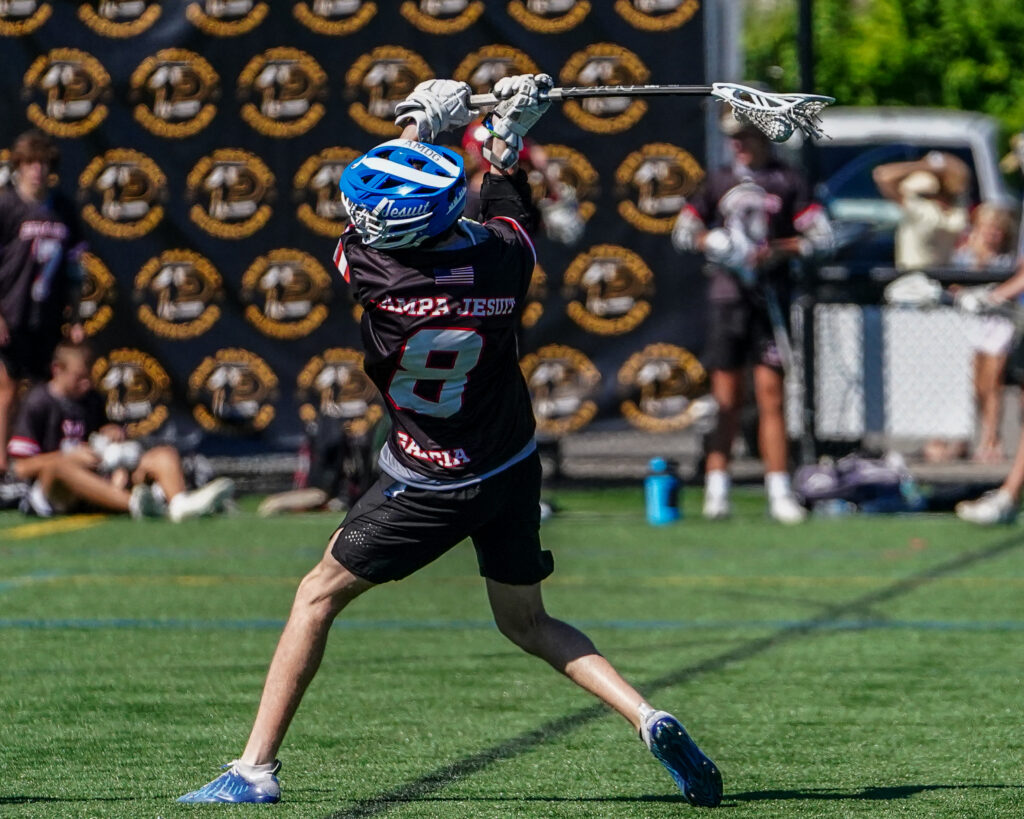 No. 8 Jake Garcia, midfield, Tampa Jesuit (Fla.) / 3d Florida
For a big-bodied middie, Garcia moves very well. He's a sturdy presence in the defensive half, able to shuffle his feet to keep dodging middies in front of him. He's good on the ground and in the open field. Garcia is a straight-ahead dodger with a heavy shot. 
No. 9 Tyler Garcia, midfield, Tampa Jesuit (Fla.) / 3d Florida
Long and athletic, Garcia is tough to keep up with, given his long strides in the open field and his willingness to be physical when dodging. He's got the stick skills to be able to feed at speed into the space his dodge creates, and he's able to finish in tight areas from a variety of shot angles. 
No. 10 Matthew DiSalle, midfield, St. Francis DeSales (Ohio) / Resolute
A combative middie, DiSalle is an excellent defensive presence. He's a fundamental defender, judicious in when he takes risks and tremendous at keeping dodging middies in front of him with his footwork. DiSalle is an asset on the wings and is sound on ground balls. 
No. 12 Joshua Smith, faceoff midfield, Green Level (N.C.) / Team 91 Carolina
Smith is a clever operator at the X. He's got quick hands and battles on the ground. When he remains on the field, he's a strong defender, with good footwork and defensive instincts that fit within a team defense. 
No. 14 Noah Burdick, LSM, Brophy Prep (Ariz.) / Arizona Outlaws
Not the biggest defender, the lefty makes up for it with a tirelessness in the defensive half. He's constantly hounding opponents, with an active stick and sound footwork. He slides aggressively, recovers efficiently and has the stick skills to take draws with decent proficiency. 
No. 15 William Babinchak III, defense, Brother Rice (Mich.) / Cherries Babinchak is a sound defender, in the open field and in coverage. He's very good on the ground, sticks with middies well in the open field and is active with his stick checks. He's also very good on the wing on draws, is tidy on groundballs and works well within a team defensive concept. 
No. 16 Michael Dickinson-Tooman, defense, Fairview (Colo.) / Denver Elite – Delaware
All-Star. Dickinson-Tooman has a bounciness in contact: He's able to absorb whatever middies or attackmen throw at him and maintain his positioning and discipline. Dickinson_Tooman has a probing stick that is always on an attackman's hands to force a mistake or make them uncomfortable. He's an excellent communicator in the defensive unit, and he's a useful outlet in transition.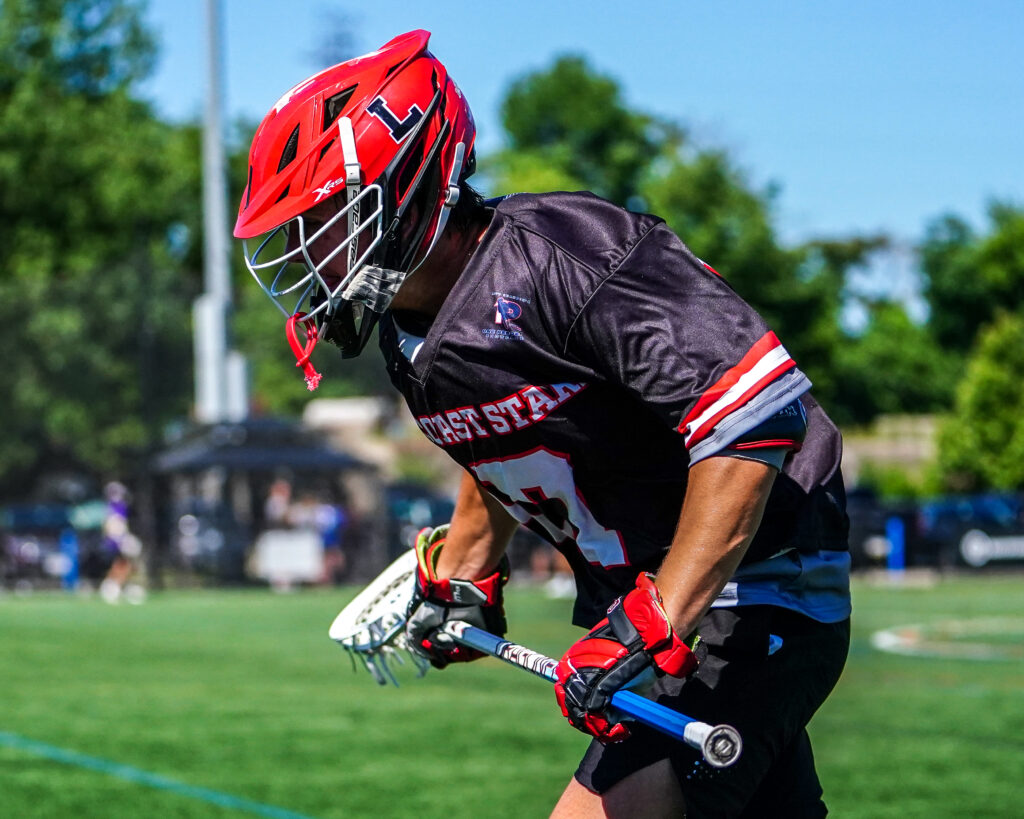 No. 17 Harrison Vassel, defense, Lawrenceville (N.J.) / West Coast Starz
All-Star. Vassel is an excellent one-on-one defender, not giving attackmen an inch and dictating the terms of physical confrontations behind the cage and at GLE. He's also athletic in the open field and makes good transition decisions with his stick skills. Vassel had one particularly impressive sequence where he caused a turnover, grabbed the ball, ran it downfield and set up Aydan DiRocco for a goal. It was a play that quickly encapsulated everything that the Big Red defender can do. 
No. 18 Matthew Bonasera, defense, Pingree (Mass.) / Fighting Clams
Long and lanky, Bonasera is good at getting his stick in passing lanes. Somewhat unassuming-looking, Bonasera covers a lot of ground and makes himself bigger by being savvy in how he uses his stick. He also makes good passing decisions in transition. 
No. 20 Jack Olson, defense, Western Reserve (Ohio) / Mad Dog
All-Star. Olson is an athletic defender who melds excellent technique into a polished defensive package. The recent transfer to Dylan Sheridan's burgeoning Midwest power is fast in the open field as a threat in transition and moves efficiently when locked up in coverage with attackmen. Combined with his defensive bona fides — great stick checks, sound footwork, smart aggression — it adds up to a shutdown defender.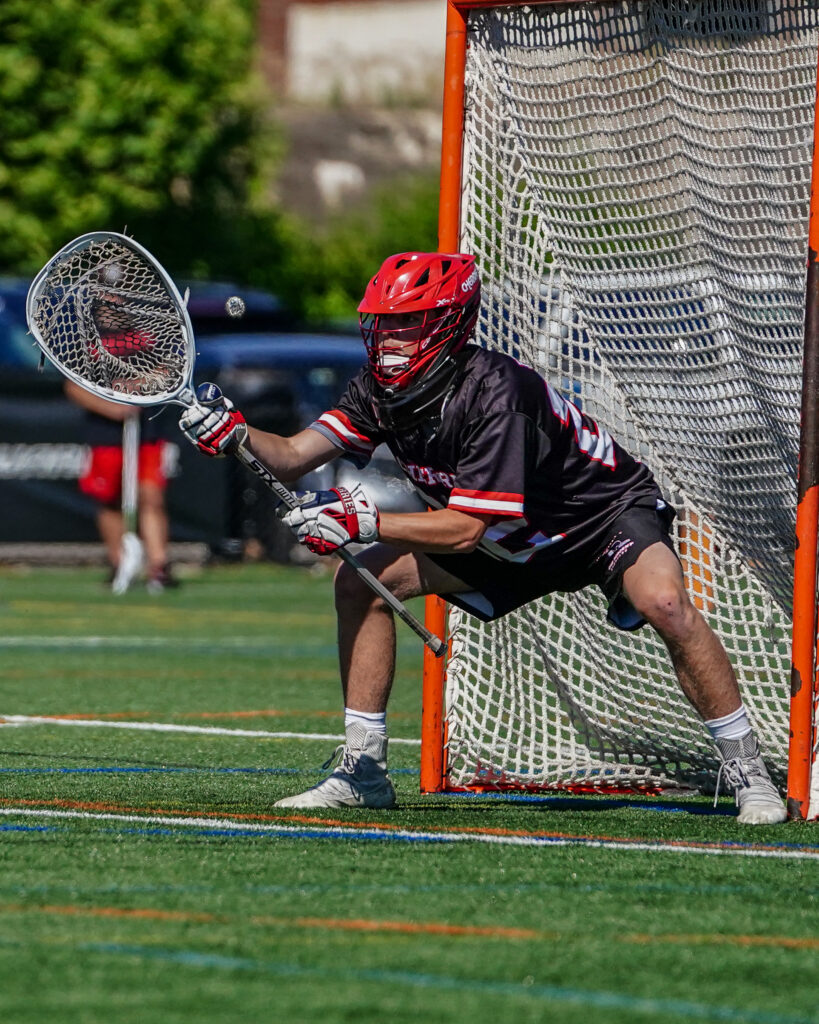 No. 22 Nolan Hudnut, goalie, Howell (Mich.) / Cherries
A taller goalie, Hudnut fills the top corners of the cage well. He uses his feet well, to get out of trouble on clears and to cover shots. The footwork allows him to get down for low shots and bouncers well, and he tends to make smart decisions when launching clears. 
No. 23 Theodore Le, attack, Santa Margarita Catholic (Calif.) / Cali Gold
Le works well in tight spaces around the crease and smart about how he uses a defenseman's leverage against him. He's able to create space for himself, and he has the hands to either catch and shoot on the crease or to feed teammates, particularly when he gets a step at GLE
No. 26 Kyle Morris, goalie, Haverford School (Pa.) / Mesa – Air Force
The physically-imposing lefty stands tall in the cage, able to fill the top corners. He also gets low well, with quick feet and good flexibility. Not the fastest with his feet, Morris makes up for it with excellent distribution, and he's got the confidence in his stick skills to stay calm on the ball and make smart passing decisions. 
LSU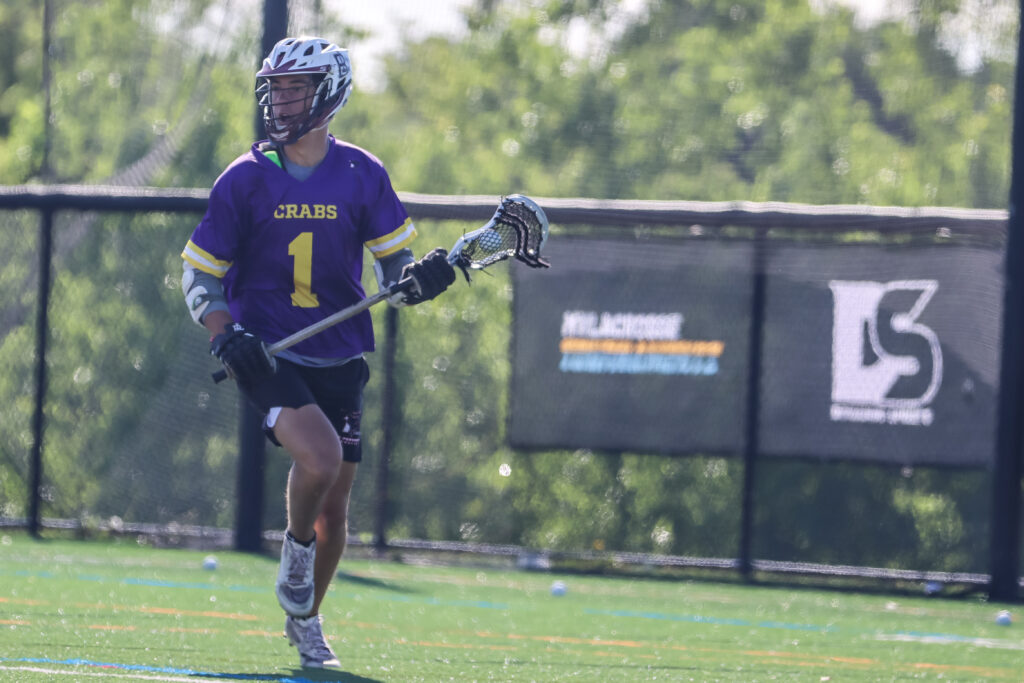 No. 1 Spencer Ford, attack, Boys' Latin (Md.) / Crabs – Maryland
All-Star. Ford is as good an attackman as there is in the 2024 class and can beat you in a million ways. He has the guile to lull defense into leaving him unattended behind the cage, from which he can pick apart a defense with his pinpoint passing. He's got long legs to create for himself, able to generate space moving through X or GLE as well as in the open field off faceoff wins or transition to generate quick offense. Ford's big enough that you can't outphysical him, and he's got the shooting ability and balance to make things happen in tight quarters or while he's got a defenseman leaning on him. His IQ and poise with the ball in his stick are off the charts.
No. 2 Colin Bennett, attack, Episcopal School of Dallas (Texas) / UNRL
A low-to-the-ground attacker, Bennett has excellent hands. He can dodge on either hand and keeps the ball constantly moving within the offense. He's a very good passer, always has his head up and moves well off the ball. 
No. 3 Preston Blue, attack, University School (Ohio) / True Ohio
A big presence, Blue has long arms and is strong on the ball. He's able to get shots off from a variety of angles and has a quick release given his size. He developed a nice early rapport with Spencer Ford, finishing off a couple of the future Terp's dimes. 
No. 4 Jake Taromina, attack, Bergen Catholic (N.J.) / Patriot Elite
All-Star. The little lefty is a battler, whether that's on the ride to create mistakes or behind the cage to get himself open. His work rate is outstanding. His passing is top-notch. Taromina's hands are constantly moving and looking for the next pass, and he's got an array of shot fakes he can use to deceive goalies and defenders. 
No. 7 Sean Butler, midfield, Conifer (Colo.) / Denver Elite – Jacksonville
An athletic and heady middie, Butler is patient in the attacking half. He's aware of how to set the tempo for an attack, and he's a valuable cog in a six-man unit in the half-field. He's also very good in transition and has a strong shot that he's able to snap off at full speed. Butler also has a nose for snatching up tough ground balls.
No. 8 Kevin Dolan, midfield, Wilmington Friends (Del.) / Brotherly Love
All-Star. Not the biggest middie, Dolan is explosive. He uses his shorter frame to get under and past bigger and slower defensemen, and he gets a lot behind his shot. It's all part of a deceptive quiver of attacking arrows, from his ability to shoot with accuracy from side-armed angles to his creation of space off the dodge for others to flow into. 
No. 9 Jack Turowsky, midfield, Northfield Mount Hermon (Mass.) / Piatelli Pioneer
Turowsky has a powerful, downhill midfielder's game. It's all tied together with excellent hands, to find his teammates with passes or to snap off shots with the momentum of his dodge loaded into the release. He's physical in traffic around the crease, covers a ton of ground in transition and contributes on both halves of the field. 
No. 11 Mason Clavelli, midfield, Paul VI (Va.) / VLC
A combative lefty with a big frame, Clavelli works very hard on the defensive end. He's constantly throwing checks to disrupt dodging middies, with the balance and footwork to know he can recover from those risks. He's also very good in transition, with the hands and smarts to make the right passing decisions. 
No. 12 Ben McCarthy, faceoff midfield, Haverford School (Pa.) / Freedom – Duke
All-Star. The best faceoff middie in the class. McCarthy was the top faceoff man of the final and the defensive MVP. McCarthy is a big body for his class, which only augments his superlative technical skill at the X. Beyond the draws, though, McCarthy brandished a little of what is a pretty solid middie's toolkit: He can pass at speed, can shoot and is a threat for more than just a token run down the field, as a goal where he wrapped around behind the cage showed.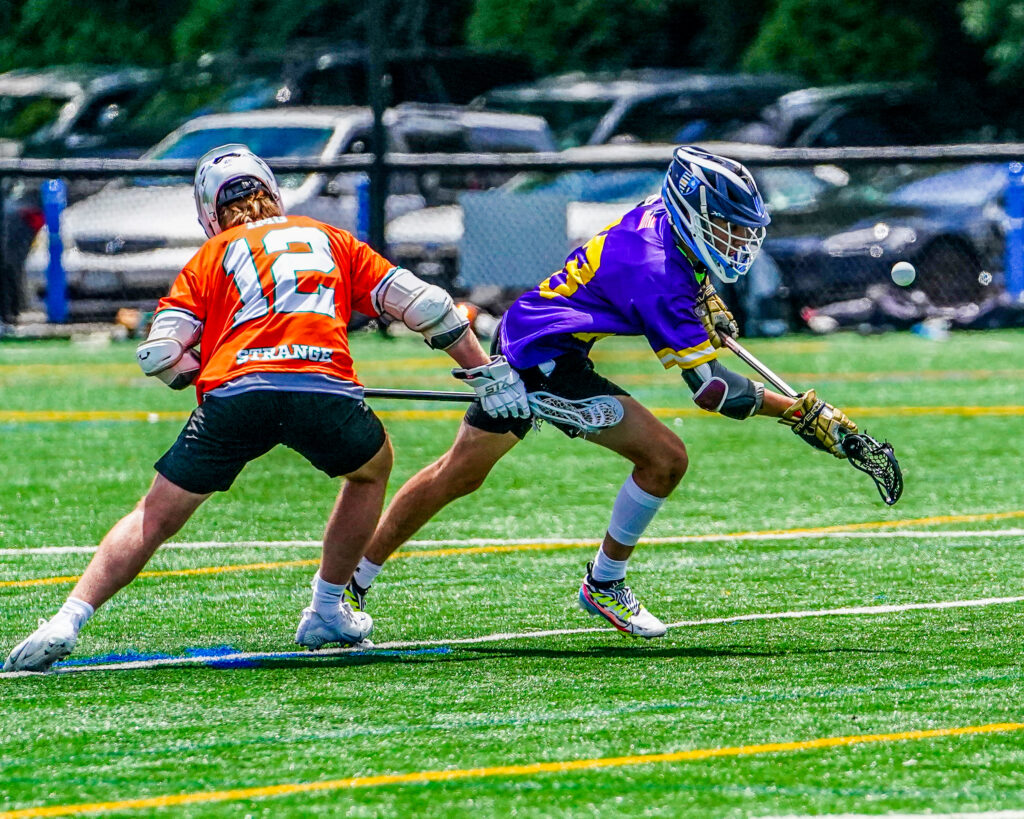 No. 13 Ross Prince, faceoff midfield, Springside Chestnut Hill (Pa.) / Freedom – Georgetown
All-Star. In the mix for the title of second best faceoff middie in the class. McCarthy and Prince were 1A-1B all day, united as teammates yet again. The analogy of iron sharpening iron is pretty clear with these two facing off regularly for their club. McCarthy is more powerfully built of the duo, but Prince is the more lithe, athletic one. He's got quick hands to win the clamp but also quick feet to get around and prevail in the battle on the ground. He's comfortable on both ends of the field, a particularly capable defender with his excellent footwork to keep opposing middies – and certainly most any faceoff guy – in front of him in a team defensive concept. Prince showed significant improvement from a year ago, and that showed when Georgetown made him an immediate priority.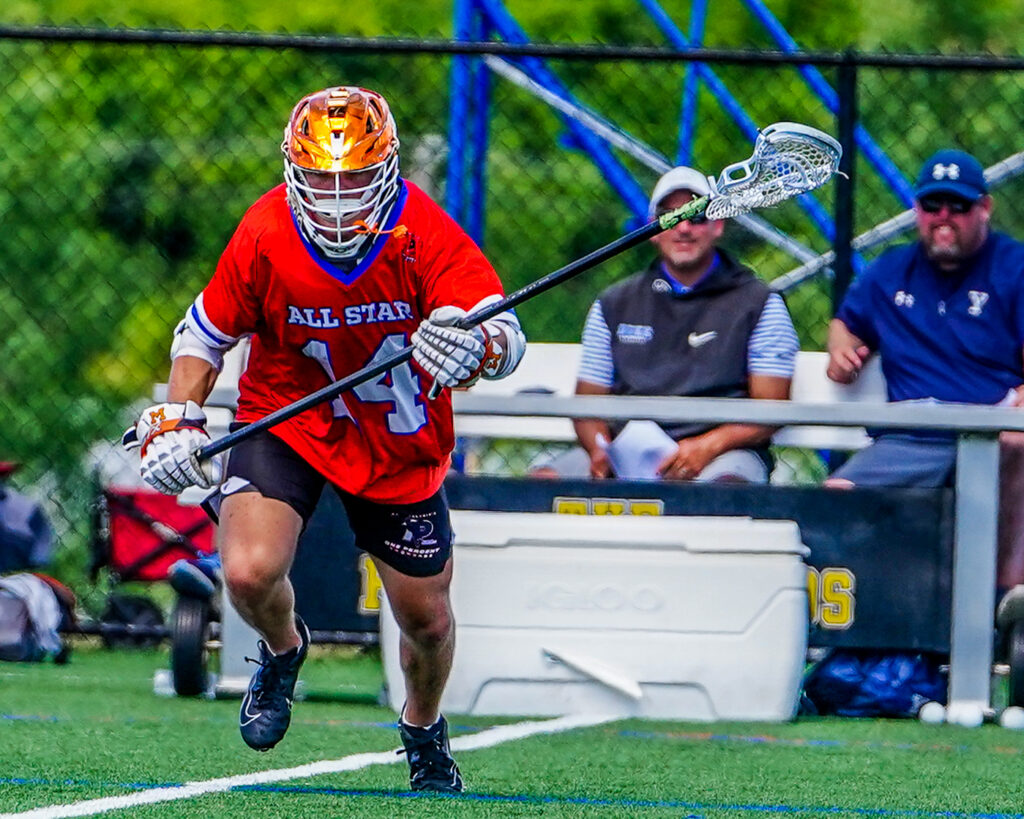 No. 14 Paul McLucas, LSM, McDonogh (Md.) / Team 91 Maryland – Navy
All-Star. The LSM was everywhere. His wing play is excellent, clean on the ground and physical to shift the balance in a post-faceoff battle on the ground. His stick skills are next level, with a big lefty shot, an accurate passing touch and the speed in the open field to be a player the opposition must account for. McLucas' defensive fundamentals are also excellent: His stick is constantly in the hands of the middie he's marking, he throws heavy stick checks and he's constantly in passing lanes to cause turnovers. McLucas' pugilistic style and versatility make him really fun to watch.
No. 15 Gabe Fluehr, LSM, Springfield (Montco) / Team 11
Fluehr isn't the biggest LSM, but he's well built and a formidable defensive presence. His defensive technique is very good. Fluehr slides well and recovers quickly, a valuable cog within a six-man defensive unit. He gets up and down the field well. 
No. 17 Benjamin Anton, defense, Salesianum (Del.) / Brotherly Love
Anton is smart in how and when he chooses to get aggressive, able to disrupt plays without overcommitting. He's got a great feel for team defense, he always has his head on a swivel to monitor passing lanes and he's got great stick technique and footwork. Anton's also a release valve in transition with decent speed in the open field. 
No. 18 Ethan Opdenaker, defense, Choate (Conn.) / West Coast Starz  Opdenaker's stick causes mistakes aplenty, jumping passing lanes and hounding attacking players in possession with constant stick checks. His footwork is good, he covers ground in the open field and he's solid locked up in coverage. He's also a very good passer in transition and is confident with the ball in his stick.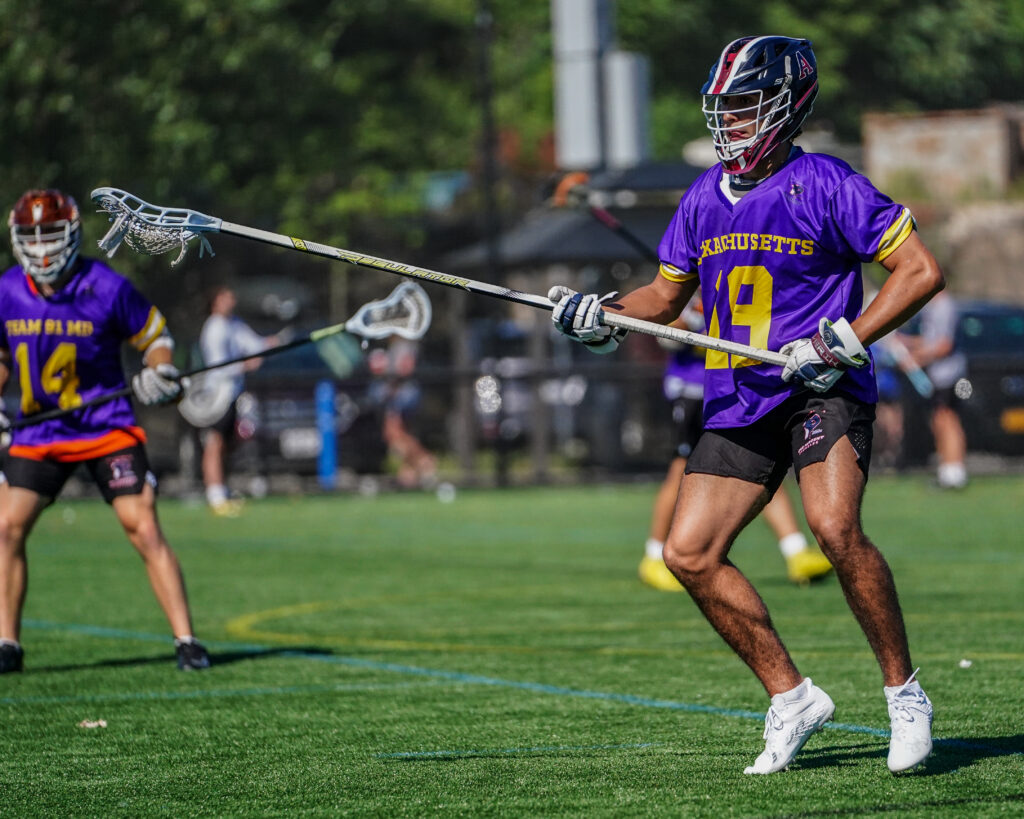 No. 19 Jake Furtado, defense, Avon Old Farms (Conn.) / Laxachusetts
Furtado is good at directing traffic in the defensive half. Like so many Laxachusetts defensemen before him, he's aware of what's happening off-ball, slides assertively out to possession and uses his stick to interrupt what attackmen want to do. In coverage, he's got very good footwork and physical strength to keep his man in check. 
No. 21 Denny Piekutowski, goalie, Archbishop Stepinac (N.Y.) / Express North
The lefty is very good on low shots. He tracks shooters side to side well and moves his feet very quickly to make sure he's always square to the shooter and has his body behind the shot. 
No. 22 Matt Nelson, goalie, La Salle (Pa.) / Freedom
All-Star. One of the more assertive goalies in the field, Nelson has the awareness and quickness to confront shooters in the final milliseconds before they fire to cut down the angle. It paid dividends on a number of sensational shots he made in the tournament, and it pairs with his impressive physical build to cut a daunting figure between the posts. Nelson also tracks shooters well, is quick out of his cage to cover shots or to hop on loose passes around the crease. He also makes the correct decisions in transition. Nelson also put on a show with the GoPro in the All-Star Game.
No. 23 Matthew Dore, defense, Legend (Colo.) / Sixers
Dore is a fundamental defender. He moves his feet well and has an active stick, in particular with his poke checks. He's outstanding in transition with his open-field speed and makes smart decisions on clears. 
No. 24 Bryce Griffith, midfield, Sidwell Friends (D.C.) / VLC
The middie has plenty of speed, more likely to run by than run over defenders on the dodge. He got a heavy shot that he's able to place, and he's especially dangerous on the sweep with a big, side-winding shot. 
No. 25 Lucas Vahey, midfield, Avon Grove (Pa.) / Brotherly Love
All-Star. Coming back from an injury, Vahey impressed as one of the better defensive middies on the day. His footwork is excellent, able to keep dodging middies in check, and he uses his stick cleverly to force mistakes. Vahey doesn't look like the fastest, but he's got long legs to gobble up real estate in transition, and his shot it strong and accurate enough to make you pay if you don't account for him in the attacking half. 
No. 26 Charles Hill, defense, King (Conn.) / Express North
All-Star. Hill is able to menace attackers with his stick, using his physical ability and stick skills to lean on attackmen, depriving them of the time and space needed to make plays. He's a threat in transition, with a secure stick and the elusiveness to help his team get out of trouble on clears. 
No. 27 Mikey Mondiello, midfield, Manhasset (N.Y.) / Team 91 Long Island Wolfpack
The righty packs a textbook dodge that allows him to create for himself and others. He's not afraid to get physical, can fire off shots from a variety of angles and gets a lot of power and placement into his shot. Mondiello has plus athleticism and gets up and down the field with ease.