One Percent '25 Summer Evaluations: Miami and Michigan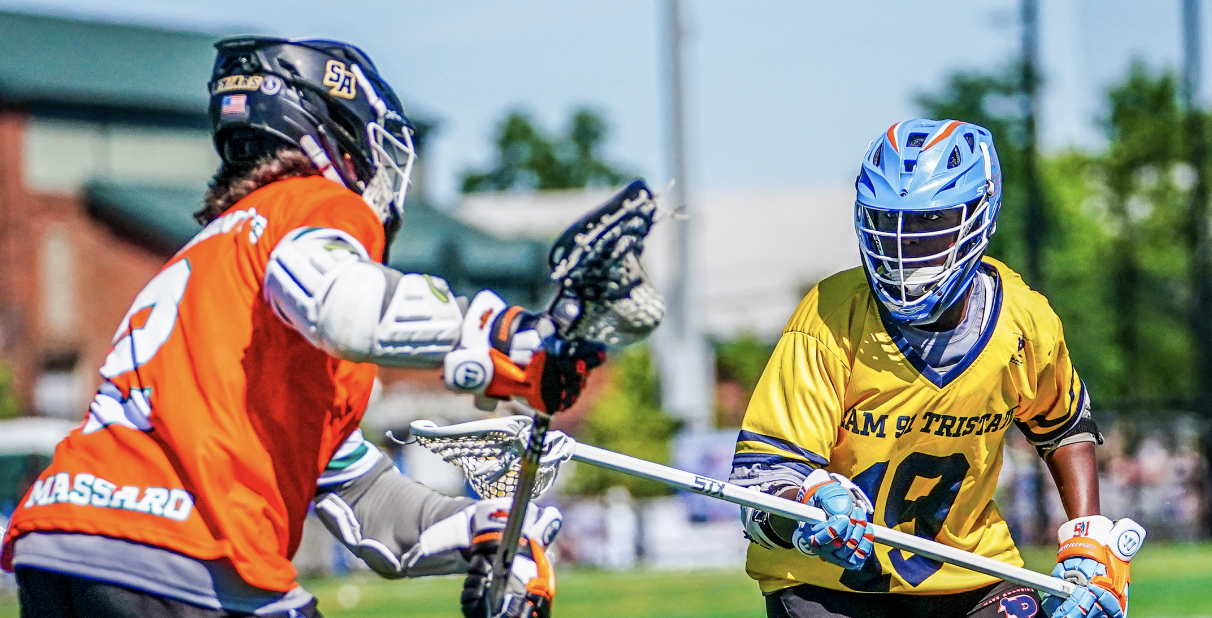 One Percent '25 Summer Evaluations: Miami and Michigan
Follow My Lacrosse Tournaments on Instagram, YouTube and Twitter.
The One Percent summer evaluations continue to roll out.
Every player that took part in June's One Percent in Philly receives an evaluation. We're on to the class of 2025, an insanely loaded group that featured so many of the best players in the country. We're moving on to Miami and Michigan.
CLICK HERE to express interest in the summer '23 event (2025 and 2026 on June 27, 2027 on June 28)
Without further ado, here's the second round of the 2025 evaluations from Matt Chandik and Matthew De George.
Miami
No. 1 Owen Majit, attack, Lawrenceville (N.J.) / West Coast Starz 
All-Star. An aggressive and fearless attackman, Majit is not shy about getting into dangerous areas in and around the crease. He's slippery to get past defensemen, has soft hands that require only a tight window to catch and shoot and has quick feet to get past larger defensemen. 
No. 2 Giovanni Massaro, attack, St. Anthony's (N.Y.) / LI Express
Massaro is a dangerous shot threat. He's got a heavy shot, a quick release and he's able to paint corners with his efforts. A big righty, he's always moving with his head up in the attacking half, working off the ball to make himself an option for teammates. 
No. 4 Matthew Pettis, midfield, Massapequa (N.Y.) / Team 91 LI
Pettis works hard on both ends of the field. He provides useful wing play on draws with his ability on groundballs and he's quick to get up and down the field in transition. His defensive work is excellent, using his upper-body strength and footwork to smartly redirect dodging middies.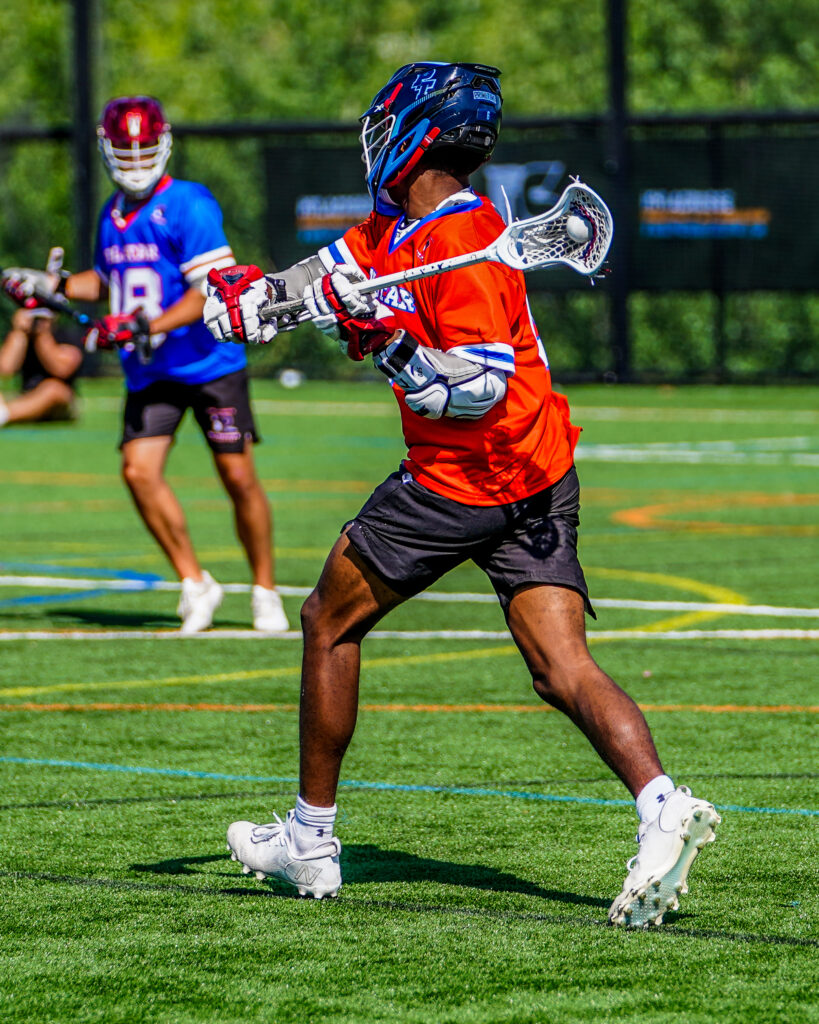 No. 5 Cam Kelley, attack, Taft (Conn.) / Prime Time
All-Star. Kelley has an electric array of attacking moves, and he has the engine to work his way into dangerous spots to impose himself on games. He's got long arms and a strong base to resist defensive pressure. The lefty works well through X and GLE with his passing ability, but he's also a deadly catch-and-shoot option and has the agility and elusive quickness to create space for his shots.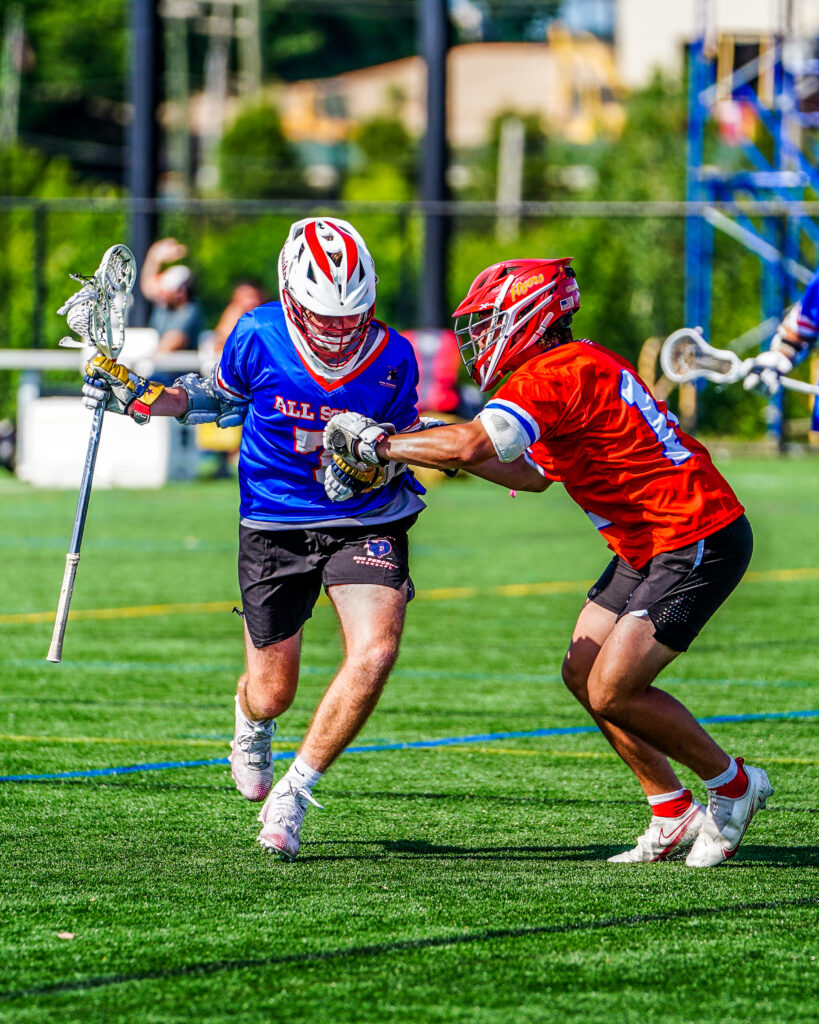 No. 6 Brendan Mullahy, attack, Fairfield Prep (Conn.) / Eclipse
All-Star. A fearless midfielder, Mullahy is physically imposing but has soft hands to capitalize on the space he's able to create. He has a lot of power in his game, with a heavy shot and great off-ball movement. He's not afraid to head to the crease, where he's able to catch and release quickly and place shots under pressure. Mullahy has excellent north-south speed and draws early slides as a result. 
No. 8 Cam Prior, midfield, Staples (Conn.) / Eclipse
Prior has a varied game, capable of creating danger with his passing ability and a heavy shot. He's able to create space off the dodge and has the passing touch to find teammates at speed and through tight windows. Prior's also able to call his own number with a heavy shot that he's able to land accurately. 
No. 9 Joseph Schwartz, midfield, St. Anthony's (N.Y.) / LI Express
Schwartz is more physical as a middie than his size might indicate. He's able to use a low-to-the-ground build to his advantage, with quick feet and a heady ability to get low leverage on opposing middies. He works very hard defensively to disrupt opposing offenses. 
No. 10 Chase Huggard, midfield, Eastern (N.J.) / DC Express 
A big middie who moves well, Huggard influences the game on both sides of the field. His strong upper body imparts power to his shot, which he's able to launch with his long arms at a variety of angles. He's got a soft passing touch, in the half-field offense and in transition, and he's able to change direction on a dime with the ball.  
No. 11 Luke Danna, midfield, The Woodlands (Texas) / Florida Crabs
A calm middie, Danna is a valuable cog to the six-man offensive unit. He keeps the ball moving and works off the ball. With the ball in his stick, he can distance his defender with a quick first step, particularly sweeping onto his left hand, to fire off shots or accurate passes. 
No. 12 Dylan Baumgarth, faceoff midfield, Northport (N.Y.) / Team 91 LI
All-Star. Baumgarth is an excellent technician at the stripe, with great hands and clean exits. He battles when the draws are extended on the ground and has the physicality and headiness to disrupt fast breaks with his defensive effort. He's an offensive threat, with speed in the open field to get downhill and a powerful shot that he's able to plant with accuracy. 
No. 14 Peter Gerbasi, LSM, Chaminade (N.Y.) / Team 91 LI
All-Star. A plamaking LSM, Gerbasi is great in coverage and in the open field. His stick is constantly in the hands of his mark and he moves well to keep dodging middies in check. He did a terrific job on the wing on draws, clean in scooping ground balls and gets up and down the field in transition. 
No. 16 Chaz Dechene, defense, St. Anthony's (N.Y.) / LI Express
All-Star. Dechene is a defensive leader with his play and his poise. He's got great stick technique, particularly with a devastating poke check, and constantly has his stick in the hands of opponents. He's smart in how he redirects dodging attackmen and is able to keep them in advantageous areas for his defense. Dechene makes good decisions with the ball on clears. 
No. 17 Andrew Gryzenia, defense, Detroit Country Day (Mich.) / Cherries 
Gryzenia is a clever defenseman, smart in when he gets aggressive to try and cause turnovers. He makes good defensive reads, particularly in jumping passing lanes when he's covering off ball. He uses his physicality well in how he leans on attackmen to nudge them off course. Gryzenia slides well to the ball and recovers smartly, with his head always up and involved in the play.  
No. 18 Ryan Luhrs, defense, Southold (N.Y.) / Team 91 LI
A tall, lanky defenseman with strong technique, Luhrs is a valuable system defensemen. He does his job soundly, covering his share of territory with his head on a swivel to monitor passing lanes. He moves well, allowing him to patrol airspace and make the most of the smart defensive positions he gets into. Adding some muscle will help him elevate his game to another level. 
No. 19 Benjamin Wakeham, defense, Santa Fe Christian (Calif.) / Mad Dog
Wakeham covers a lot of ground with his blend of athleticism and technique. He provides strong wing play and is good on the ground, indicative of his ability in the open field. In the half-field defense, he has good footwork to move in close quarters and locked up in coverage, and he slides and recovers very well.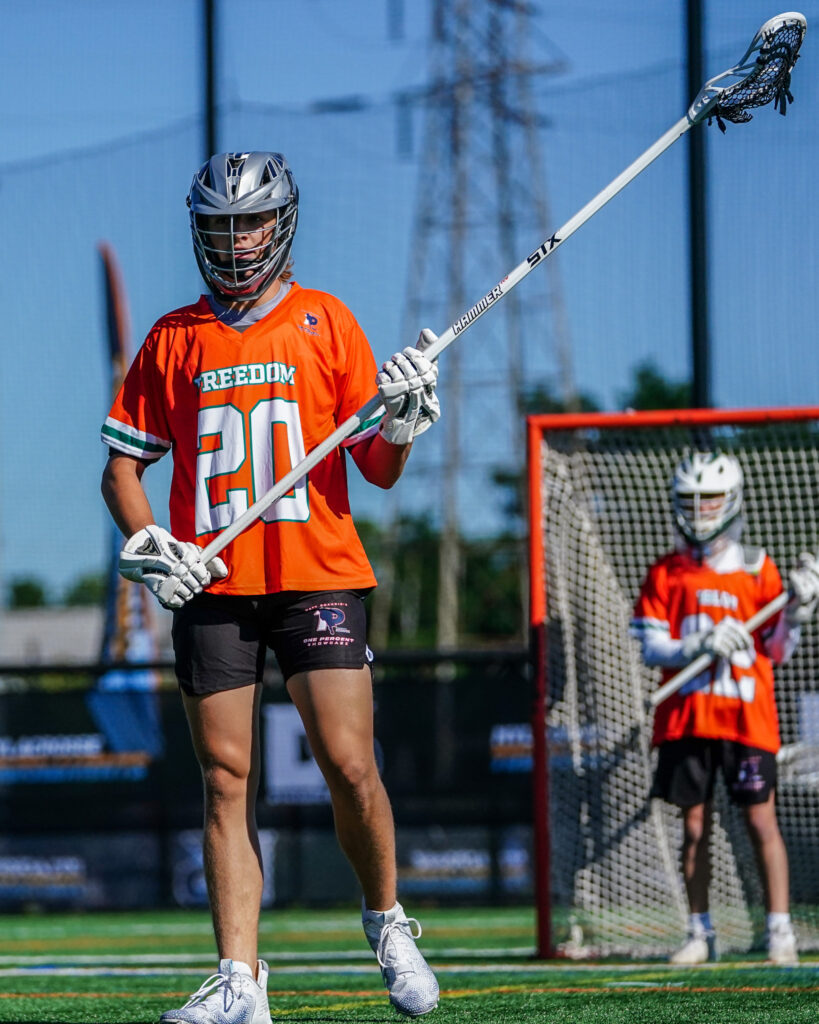 No. 20 Connor Cross, defense, Malvern Prep (Pa.) / Freedom
Not the biggest defenseman, the lefty makes up for it with great technique and a heady mentality. His stick is very active and constantly engaged against the player he's covering. He covers a lot of ground, with open-field speed and tight-quarters quickness. Cross is willing to sacrifice his body in shooting lanes and gets his stick into passing lanes. 
No. 21 Ty Ramachandran, goalie, Rye (N.Y.) / Prime Time
Ramachandran is a solid all-around shot-stopper with very few areas of weakness who ended up backstopping the Prime Time 2025s to an NLF national title last summer. He's good on low shots. He gets to high shots well despite not being the tallest goalie. Ramachandran tracks shooters well, particularly side-to-side, and he has quick feet to cover shots out of the cage. 
No. 22 Nick Schiliro, goalie, Harborfields (N.Y.) / Igloo
The lefty is not very big, but he's got a quick stick and lightning reflexes that make him a superb shot-stopper. His stick covers the high corners well, with his height baiting shooters into aiming there even when he has those areas well covered. Schiliro sticks with shooters, especially in one-on-one situations in close. He folds down on low shots well, is an excellent communicator with his defense and is a mistake-free distributor. 
No. 23 Cullen Lynch, attack, Chaminade (N.Y.) / Shore2Shore
The low-to-ground lefty is able to get leverage under defenders and is willing to absorb punishment to make a play. He's got great hands, with a compact release that has deception but also power and placement. He's an excellent finisher in tight spaces. 
No. 24 Tristan Schaefer, midfield, Staples (Conn.) / Eclipse
The middie is combative in the defensive half, an eager physical presence to redirect dodging middies with his strong footwork and stick position. With the ball, he's got a hammer of a shot, able to impart power into it off the dodge by firing it at speed.
Michigan
No. 2 James Pagano, attack, Commack (N.Y.) / Team 91 LI
Pagano has the desire and physical tools to force the issue offensively, bulling his way into tight areas. He's got the soft hands to cash in when he wriggles into spaces on the crease, and his strong base allows him to withstand punishment in those areas. An excellent time-and-room shooter, he can sting corners with the best of 'em when he gets his hands free. 
No. 3 Rocco Biviano, attack, Regis Jesuit (Colo.) / Denver Elite
Biviano has a versatile game at attack, able to create from behind the cage, get upfield to GlE or distribute from up top. He's equally comfortable off ball, moving well to make himself a passing option, with soft hands to receive passes and a quick release to get shots off at speed. 
No. 6 Joshua Kitt, midfield, Greens Farms (Conn.) / Express North
All-Star. Kitt is a tough, all-around lacrosse player. His rifle of a shot is what stands out first, but he can finish accurately with both his right and left hands. Kitt gets up and down the field, an asset in transition with his open-field speed and passing ability and capable of playing on the wing on draws. He's a tenacious defensive middie, thanks to his footwork and his strength. There's not an area of the field where Kitt doesn't contribute. 
No. 8 Sean Connolly, midfield, Chaminade (N.Y.) / LI Express
Connolly has a calm and controlled game, with a great sense for what the game demands. He's got plenty of physical tools, able to use his strength defensively and to create separation on the dodge. He's a strong passer and a heavy shooter. Connolly is also great on the ground and contributes as a wing player on draws.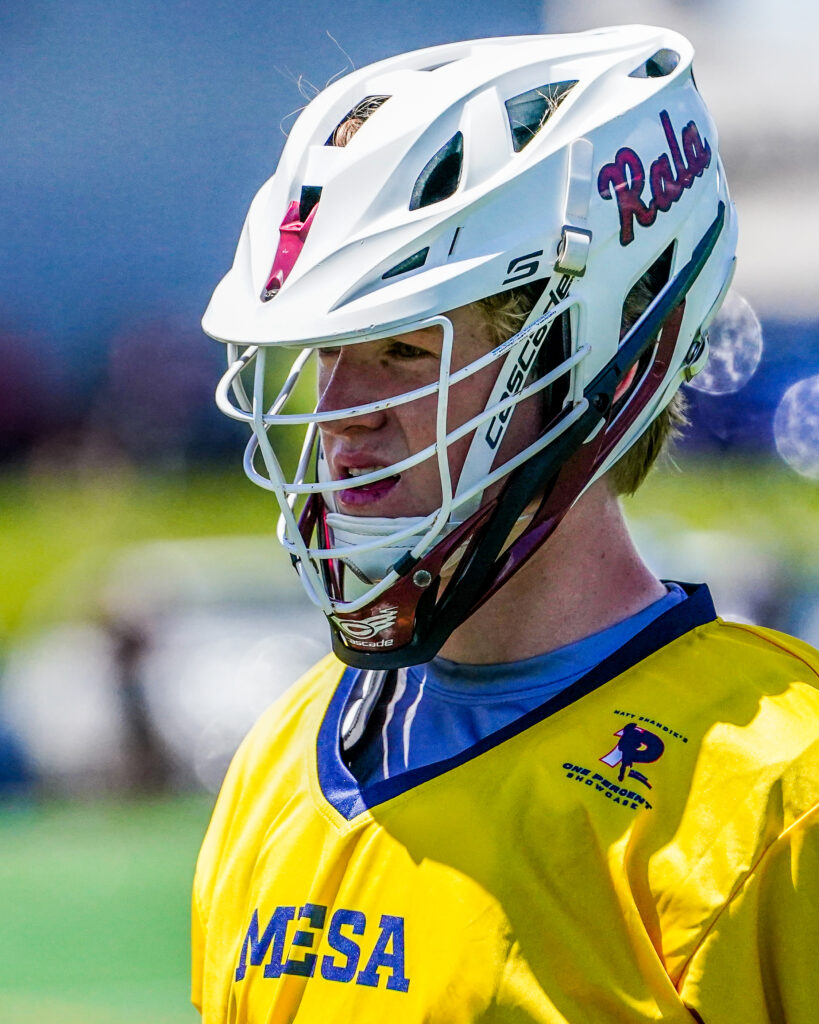 No. 11 Sawyer Smith, midfield, Radnor (Pa.) / Mesa
Smith is an excellent dodger, able to dictate terms against SSDMs with his quickness in close quarters and a surprising level of physical play despite not having the biggest frame. He changes direction on a dime and he's got long arms for his stature that allow him to get power and angles on his shots. 
No. 14 Finn Seeley, LSM, Westminster (Conn.) / 2Way
A rangy LSM, Seeley has the build of a close defensemen with long strides that are made for the open field. He covers a ton of ground in coverage, with a stick that is always hounding his mark. Seeley pushes out well on defense, is able to use his leverage to push middies off their lines and makes good decisions in transition. 
No. 15 Bo Popham, defense, Delbarton (N.J.) / Team 91 Maryland
All-Star Game Defensive MVP. In addition to a sensational name for a defenseman, Popham looks the part. Even as an underclassman, you can see how his physicality will translate as he grows, and his defensive fundamentals are already at such a high level. His stick technique is textbook, and he uses his body smartly for leverage. He's savvy about doubling, recovering and picking his spots to get aggressive and make plays. Popham moves well in the defensive half, is an option in transition and can even jump into attack when the moment is right.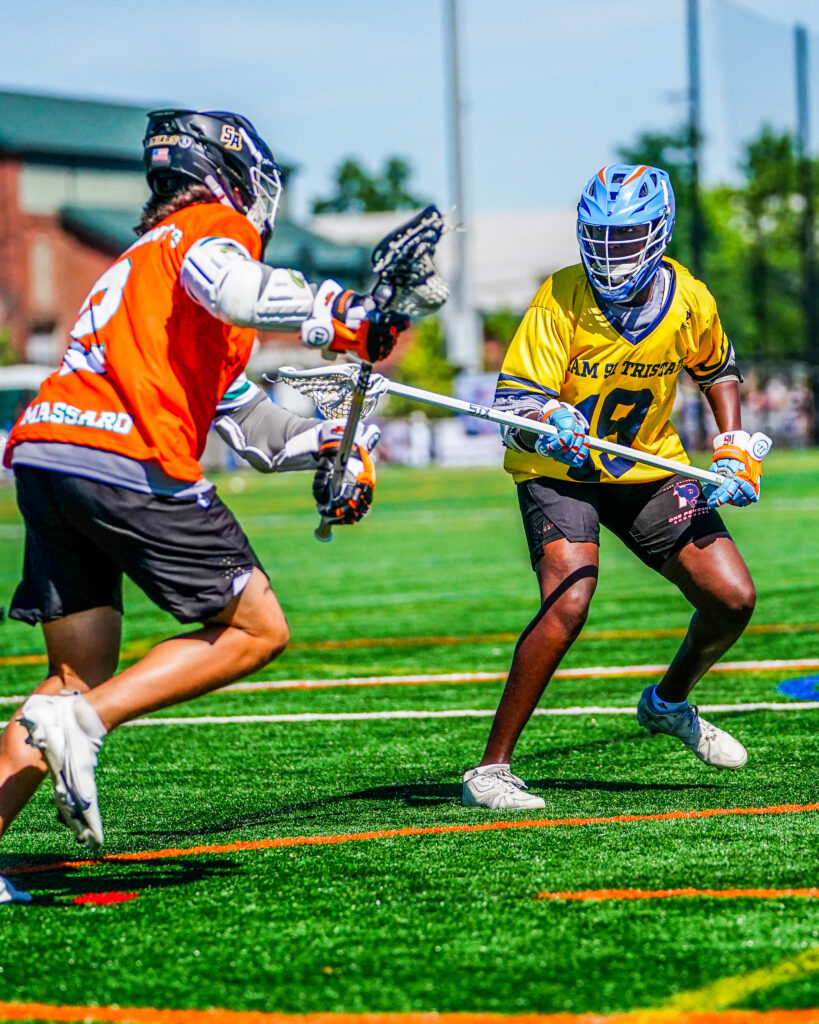 No. 19 Tristan Wachtel, defense, Somers (N.Y.) / Team 91 Tristate
Wachtel is a very good piece of a team defensive effort. His head is constantly on a swivel in the defensive half, monitoring what is going on around him. That awareness helps him make plays in passing lanes. In coverage, he moves well, with good footwork and body position to keep attackmen in check. 
No. 20 Gavin Fitzpatrick, defense, Chaminade (N.Y.) / Team 91 LI
The lefty has an excellent stick and all-around fundamentals. His poke check is oppressive, and he's disciplined in when he chooses to push on attackmen probing for weaknesses or to force errors. Fitzpatrick is a valued presence in transition, able to connect passes and get up the field. 
No. 21 Jackson Lynch, goalie, Viera (Fla.) / SweetLax Florida
All-Star. The goalie was one of the more impressive shot-stoppers on the day. Lynch tracks shots extremely well, getting his stick on shots high and his body behind bounce shots. He's a vocal communicator to make sure his defense is on the same page, and he is poised to control the clear once he has the ball in his stick, calm under pressure and precise in his passing. 
No. 22 Griffyn Flood, midfield, Greenwich Country Day (Conn.) / Predators
A high-energy player, Flood has a physical build that he brings to bear on both ends of the field. He has long legs but quick feet, with good defensive footwork to stay in front of defensive middies. That serves him well in the open field as an outlet in transition. With the ball, he's got long arms to create windows to shoot and put power behind those shots. 
No. 23 Brian Reilly, attack, Chaminade (N.Y.) / LI Express
The lefty attackman moves well off the ball. He doesn't have the most imposing stature, but he has an attacking mentality to maximize the opportunities he gets. He's got a strong shot, good hands to receive passes in tight areas and a quick release. 
No. 25 Adam Udell, midfield, Staples (Conn.) / Eclipse
Udell has impressive attributes on both sides of the ball. Defensively, he's got good fundamentals, standing tall to use his upper body strength and shuffling his feet to stay in front of middies. With the ball, he's got good hands to catch passes under pressure and keep the ball moving. 
No. 26 Justus Durham, defense, St. Anthony's (N.Y.) / LI Express
Durham passes the eye test right off the bat with an imposing 6-1, 190-pound frame. The lefty is a tenacious on-ball defender who showed that he could punch the ball out as well. Durham has long strides that allow him to keep pace with his cover. He also did a nice job of getting the ball off the ground on the first try.