Matt Chandik's One Percent Showcase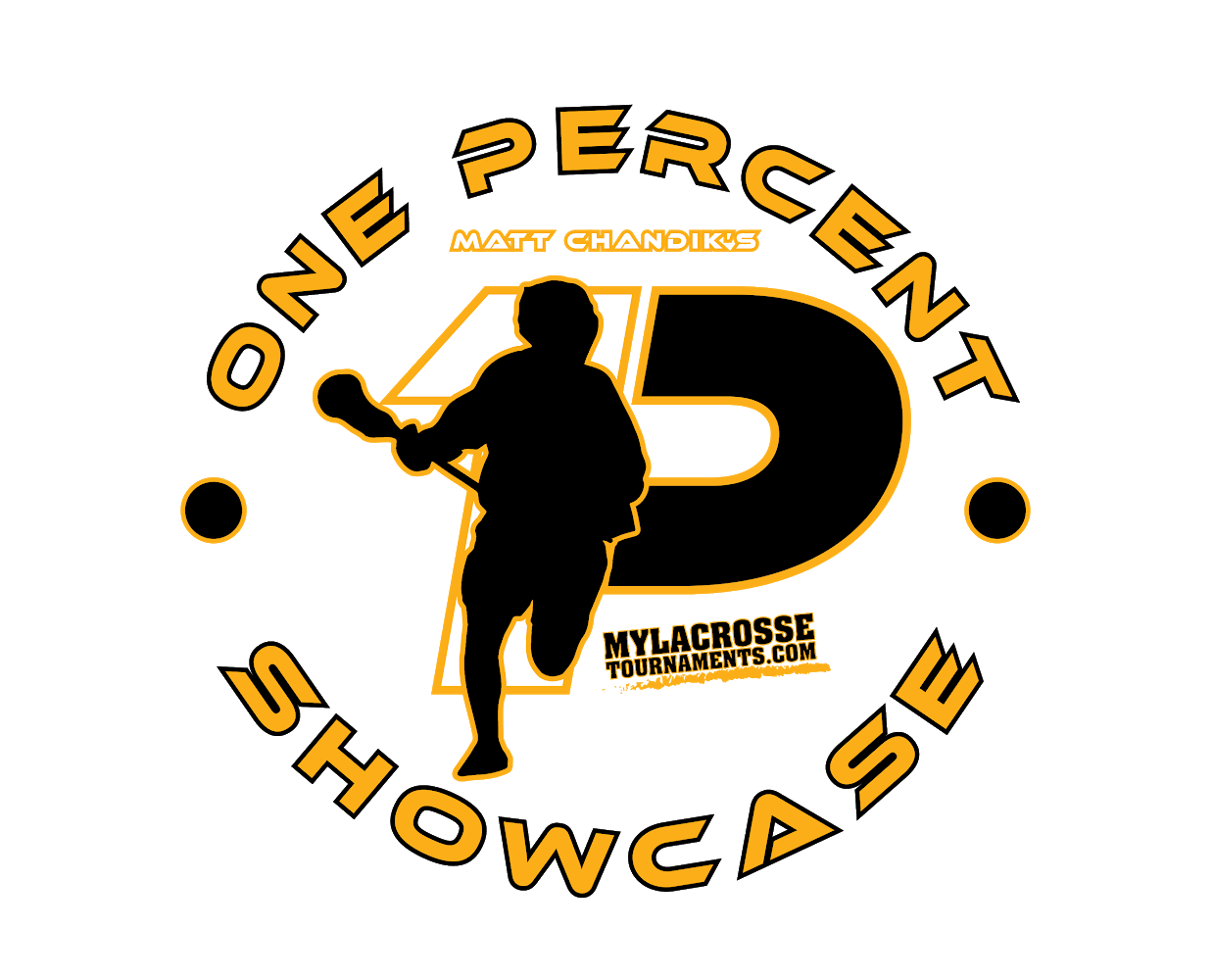 Matt Chandik's One Percent Showcase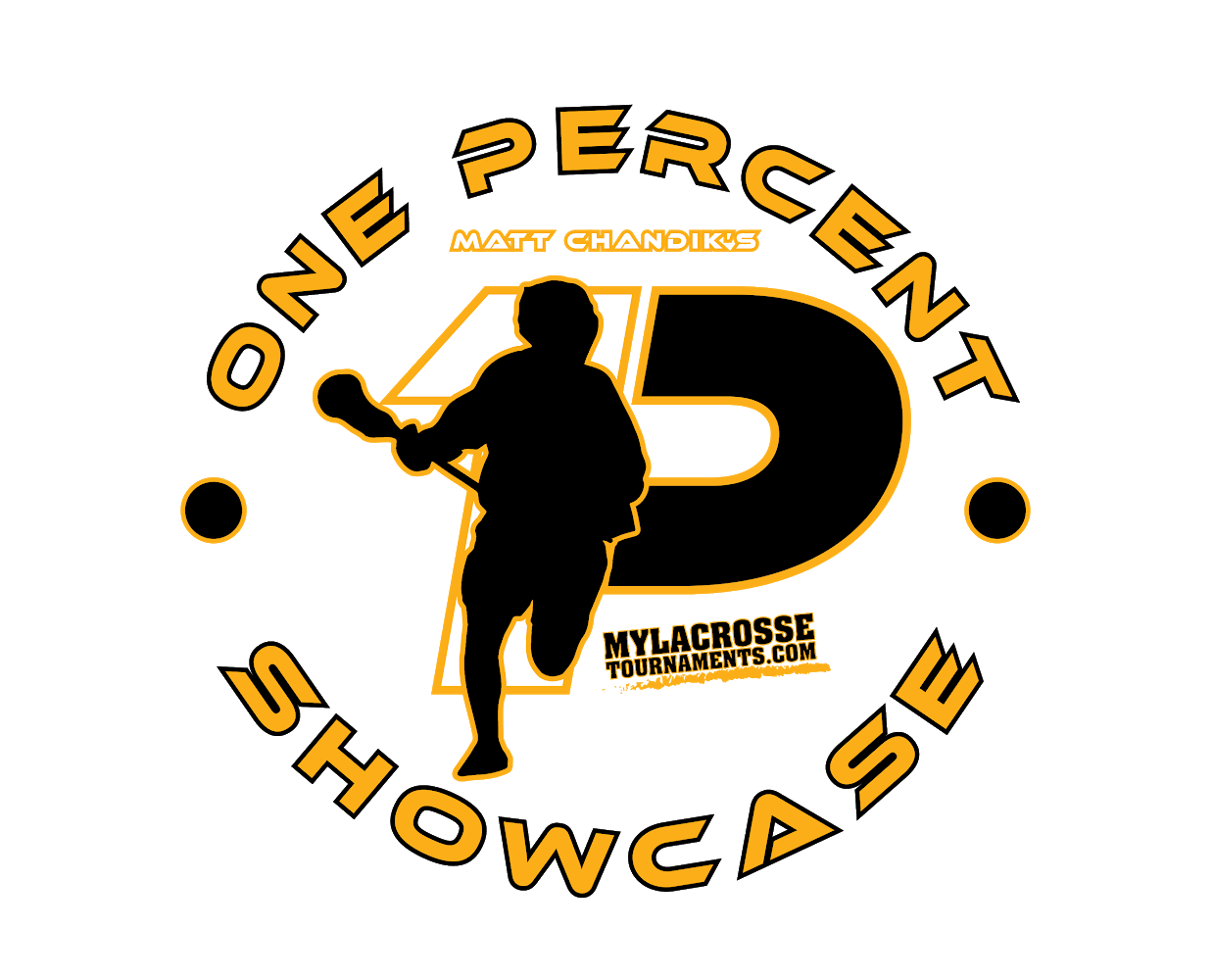 Matt Chandik's One Percent Showcase
JULY 2021 EVALUATIONS
2023
Black and White
Red and Royal Blue
Navy and Purple
Carolina and Green
Click the links below to express interest in the events
December 2021: Dec. 18 (2024 and 2025) and 19 (2026)
Summer 2021: June 28 (2024) and 29 (2025 and 2026)
Location: American Heritage HS, FL (Winter)
Divisions: 2024-2026
Each team plays three games with four 12-minute quarters. The top 40 players will be chosen to the All-Star Game.
All games played on four turf fields with close proximity to each other.
Every player receives a T-shirt, jersey and shorts.
The most media coverage of any showcase, led by Matt Chandik. Chandik has nearly 10 years of lacrosse media experience and is tasked with formulating the prestigious NLF rankings. A star-studded team of photographers and videographers will be on site to help make this a one-of-a-kind showcase.
Cost: $495
REFUND POLICY
Refunds will not be given unless the player is injured and provides a doctor's note confirming the injury. Once a player is committed to play in the event, he is expected to play, regardless of club or high school team schedule, commitment to other events, etc. There will be no refund issued for any reason within 96 hours of the event.
ALUMNI COMMITMENTS
2023
**MVP Connor Foley, goalie, Thayer (Mass.) / Laxachusetts - Brown
*Jackson Greene, midfield, St. Anthony's (N.Y.) / Team 91 Long Island Bandits - Harvard
*Andrew Greenspan, faceoff midfield, Brunswick (Conn.) / Prime Time - Notre Dame
Alec Gregorek, attack/midfield, Shoreham-Wading River (N.Y.) / Annapolis Hawks / Legacy - Navy
Will Pesanelli, midfield, Xaverian Brothers (Mass.) / Laxachusetts - Boston University
**Crandall Quinn, goalie, Forest Hills Central (Mich.) / Cherries - Michigan
**Jake Spallina, faceoff / midfield / SSDM, Mount Sinai (N.Y.) / Team 91 Long Island - Syracuse
Patrick Tuohy, midfield, St. Anthony's (N.Y.) / Shore2Shore - Navy
*Denotes All-Star selection
**Denotes two-time All-Star selection
MVP Denotes All-Star Game MVP
AMERICAN HERITAGE HIGH SCHOOL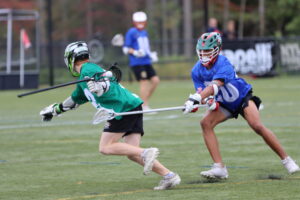 Schedules will be posted closer to the event.
For the safety of our players, we require every tournament participant to fill out a player waiver. Players must be invited by their coach/team manager to complete the online waiver. To the right, you will find the steps that need to be completed when inviting team players. Please email info@mylacrossetournaments.com with any questions.
Please follow the steps to ensure that all of your players fill out our online waiver for this event. Any player who does not complete the waiver will not be eligible to compete on game day.
Click

Here

 to login to your dashboard
Click the Invite Players link below each team
Copy and paste your parent emails in the space provided
Click Send Invites  
Dynamic Sports Management and My Lacrosse Tournaments is proud to partner with Athletes Hospitality, a travel/booking agency with a nationwide reputation for excellence in managing travel for sports events.  Athletes Hospitality provides an easy way for you to book your hotel rooms with our partnered hotels at the best rates. These rates are lower than their best available rate and usually includes breakfast for your team.
ALL MLT EVENTS ARE STAY TO PLAY IN 2021