One Percent Showcase 2023 Evaluations: Carolina and Green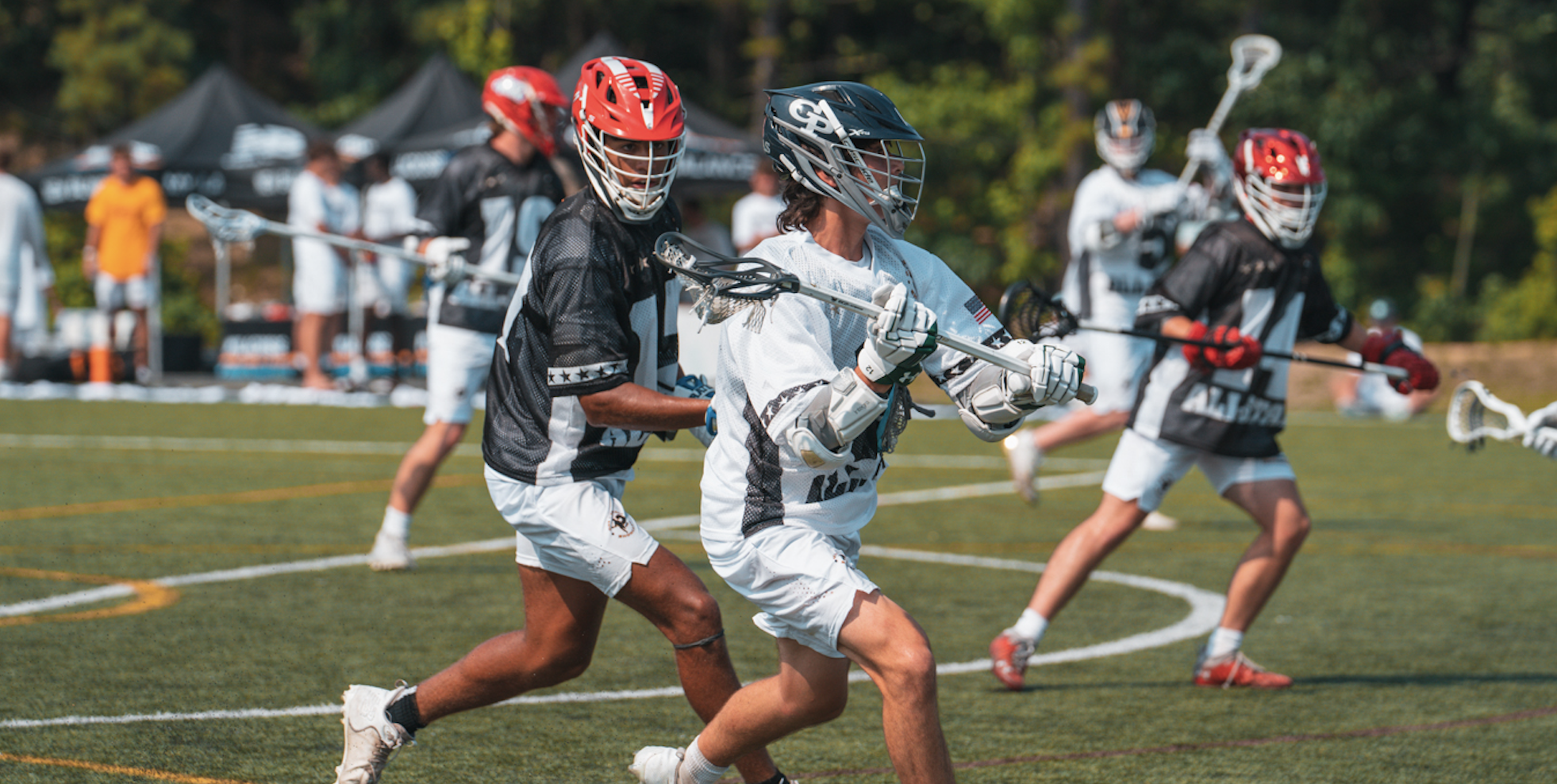 One Percent Showcase 2023 Evaluations: Carolina and Green
Follow the One Percent Showcase on Instagram, YouTube and Twitter. Follow My Lacrosse Tournaments on Instagram and Twitter .
CLICK HERE to check out the dates and express interest in the next three One Percent Showcases. CLICK HERE to check out our fall and winter 2021 events schedule.
The stars came out to play at the One Percent Showcase!
The best players in the 2023, 2024 and 2025 classes came to Capelli Sports Complex in Tinton Falls, New Jersey to test themselves against the nation's elite. Competitors want to see how they stack up against the best, and that's exactly what went down here.
Every player at the event receives an evaluation from our talented, knowledgeable group of evaluators. Yes, all 430+ players that played get broken down here! Check back in the coming days as we continue to upload evaluations and be sure to subscribe to our YouTube channel as we add all game footage from the event.
All photos in this story are courtesy of Nick Ieradi. CLICK HERE for photo gallery links and to purchase photos from Nick.
CLICK HERE to see evaluations from the '23 Black and White teams. CLICK HERE to see evaluations from the '23 Red and Royal Blue teams. CLICK HERE to see evaluations from the '23 Navy and Purple teams. All 2023 games from the event have been uploaded to our YouTube channel, which you can find by CLICKING HERE.
2023 Carolina
No. 1 Sam Klein, midfield, Brother Rice (Mich.) / Cherries 
The middie from Michigan's preeminent high school powerhouse gets it done on both ends of the field. He plays strong defense, can move in the open field in transition and has the motor to contribute on both ends. On offense, he's a constant threat, with a hard shot that he places well.
No. 2 Gavin Creo, attack, Chaminade (N.Y.) / Long Island Express
All-Star. Not the biggest X attackman, but Creo is a shifty creator, on the crease and behind the cage. He's got quick feet and crafty hands and the ability to get under the leverage of defenders. He's able to use his stick skills to create chances for others and to toss fakes at goalies, then beat them with a quick release and well-placed shots.
No. 3 Bryson Kolinsky, attack, Downingtown East (Pa.) / Brotherly Love
Kolinsky is a consummate creator out of X, patiently probing a defense to find an opening for others or himself. His hands are constantly moving, he's got excellent passing vision and he's able to use the threat of his passing to create space for himself curling around the crease with a clever shot.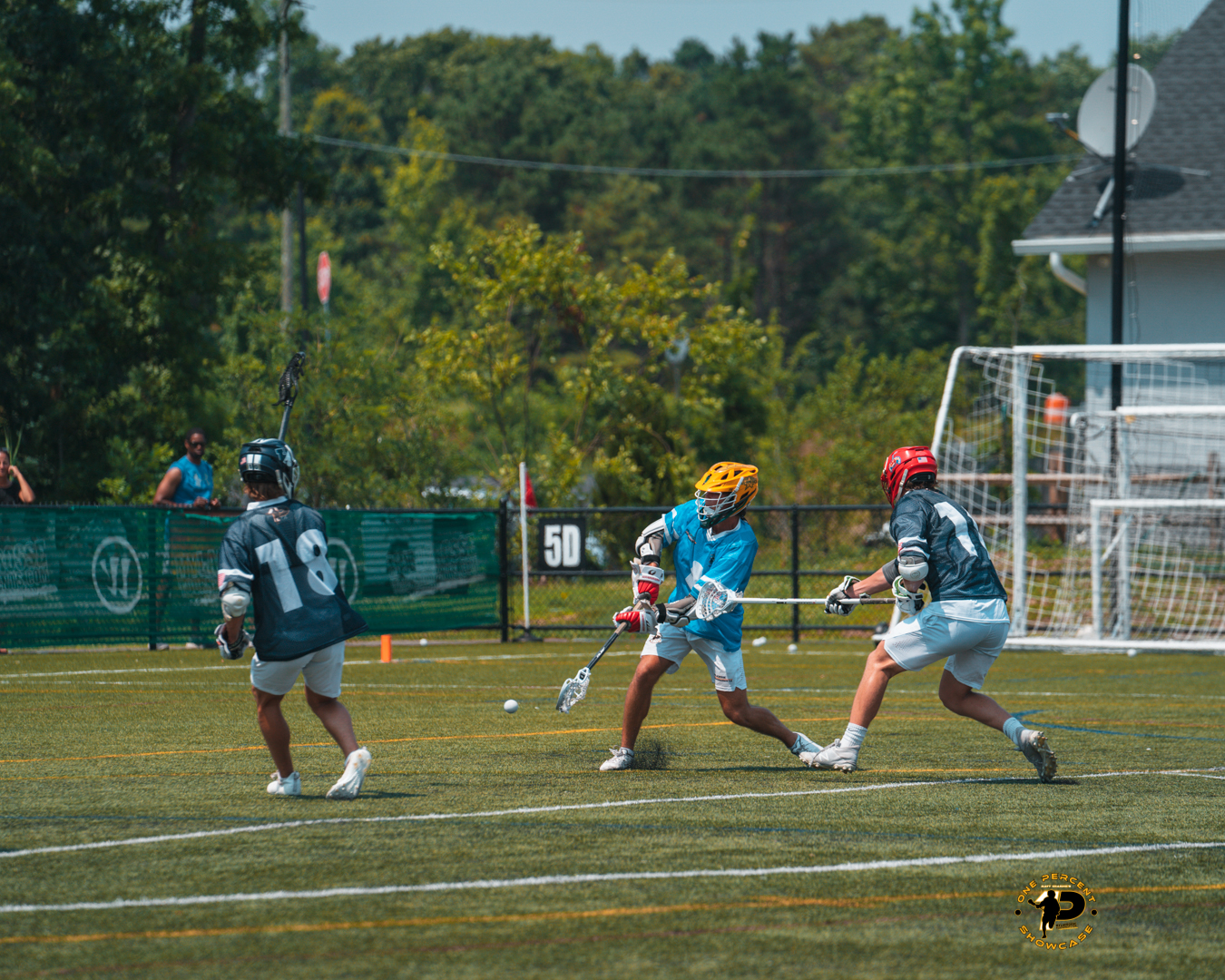 No. 4 Anthony Stilwell, attack, Rivers (Mass.) / Fighting Clams
All-Star. Stillwell's upfield dodge out of X to hit a curling shot around the goalie is all but unstoppable, a move he went to often – click here for one example. He's not afraid to go into the dirty areas around the cage and absorb punishment to create chances. He has a strong set of hands, quick feet to create space and the ability to create for others.
No. 5 Zack Waxman, attack, Dexter Southfield (Mass.) / Laxachusetts Black
The lefty is a high-volume attackman who wants the ball on offense. He's got a high center of gravity with long legs and strong arms. He uses that upper-body strength to gain leverage on defenders, get up and down the field and create space off the dodge. Waxman got soft hands for his size and doesn't need much space to fire off his big left-handed shot.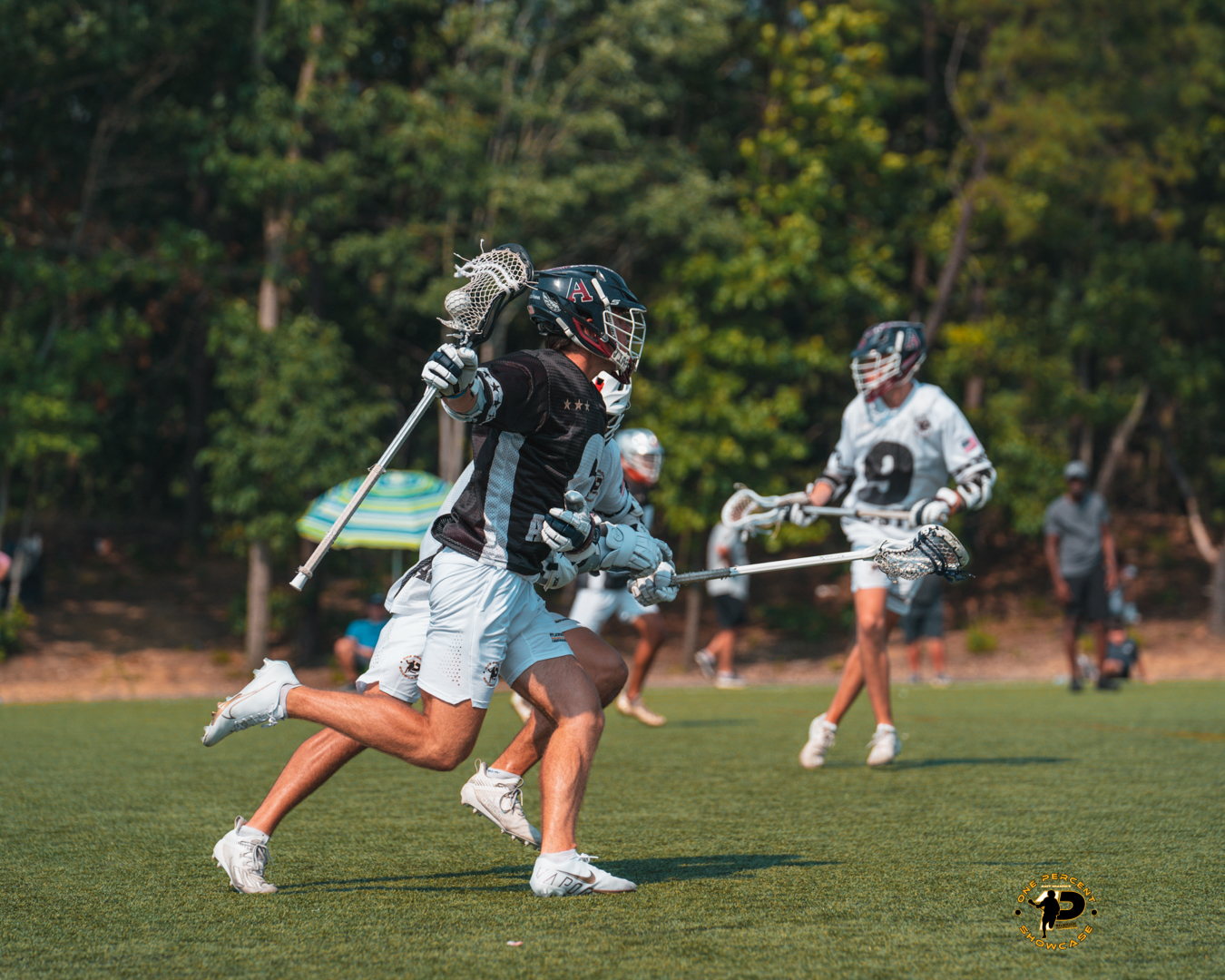 No. 6 Benn Johnston, midfield, Avon Old Farms (Conn.) / True
All-Star. Johnston checks in at No. 7 in the first NLFRankings.com class of '23 rankings, and it's not hard to see why. He's at or near the top of a lot of teams' wish lists at midfield. Blessed with a prototypical frame at 6-1, 195 pounds, he can do it all as a versatile, all-purpose player. He uses his strength well and moves well in traffic on the offensive end, and he turned heads with one of his goals, an absolute screamer that he lasered into the top corner. He's slippery yet strong, able to engage physically with defenders to slide past them with his array of moves. Johnston's got a great motor and brings a high work rate on both ends of the field.
No. 7 Jordan Faison, midfield, Pine Crest (Fla.) / Team 91 Long Island Bandits
Make sure the trainer has extra ankle tape for anyone who has to cover Faison. Faison brings tremendous athleticism with great speed and change-of-direction ability. He has great instincts in transition, of where to find the space and when to smartly push the ball and when to pull back. He works well on both sides of the ball. On defense, he's got the footwork and strength to be an asset.
No. 8 Dylan Kavanagh, midfield, Council Rock North (Pa.) / Team 11
Kavanagh blends speed and strength that makes him a danger off the dodge. He's got an all-around athletic build, and he is quick off the dodge to create space. He can pass at speed, switch hands on the dodge, and when he calls his own number, he's got a strong and accurate shot.
No. 9 William Ford, midfield, Lawrenceville (N.J.) / Denver Elite
Ford has got the build and the motor behind it to be an effective middie. On defense, he's got quick feet and a strong upper body to offer resistance to middies that dodge against him. When he has the ball, he's got quick hands, a strong shot that is particularly dangerous when you let him step into it and the ability to get his teammates involved.
No. 10 Andrew Keller, midfield, Brunswick (Conn.) / Prime Time Keller is an above-average athlete with good size and a nice first step. He got himself a lot of good work all afternoon on the faceoff wings, not afraid to scrap it up off of the ground. He was able to go to either hand offensively, is a threat to score off of the dodge and was a handful for opposing SSDMs.
No. 11 Ryan Herr, midfield, Shoreham-Wading River (N.Y.) / Legacy Herr plays a downhill game when he gets his feet moving. He has quick feet in the defensive half. He doesn't need the ball to make an impact as his IQ allows him to get in the right place, moving well off the ball and presenting a danger on the crease.
No. 12 Giuseppe Morici, faceoff, Washington Township (N.J.) / SJ Shamrocks
Morici is a battler at the X. He has quick hands and the ability to win forward, but he also extends plays if he doesn't get the clamp, turning his opponent backward or challenging for the turnover.
No. 13 Owen Umansky, faceoff, St. John's Prep (Mass.) / Laxachusetts Black
All-Star. Umansky has an ideal mentality at the X and the slow pulse not to get jumpy after he's won the ball. He often wins it forward and is bigger than most faceoff men, giving him the chance to assert himself on the ground afterward or when the ball is loose. Umansky loves to scrap and assert his physical dominance and can simply overpower a lot of his opponents. He's got quick hands and is precise and poised in his distribution with the ball.
No. 14 Ian Songer, LSM, Cardinal Gibbons (N.C.) / Team 91 Carolina
Songer is an aggressive defender, on occasion overly so. That's not necessarily a bad thing at this young age. Packing a tall, athletic frame, he's also got a very good stick, one that's constantly in his opponent's hands. He's good on the ground and is a shot threat in transition.
No. 15 Grafton Ely, LSM, Darien (Conn.) / Eclipse
Ely has sound fundamentals. He's good on the ground, moves his feet well to keep his opponent in front of him and is constantly hounding his opponent with his stick. He has a strong upper body to keep more physical attackmen at bay and works well within the team defensive concept. Ely was omnipresent around the ball, constantly making an impact.
No. 16 Shawn Lyght, defense, Seton Hall Prep (N.J.) / Leading Edge
All-Star. Lyght is an imposing defender, physically and in how he moves in the defensive half. He's got the build to be an elite defender, and he backs it with good awareness and technique. He slides well to the ball, he has excellent footwork that when paired with his long legs means he's not often beaten for speed and the physicality to push attackmen to where he wants them to be. With his rangy stride, Lyght occupies a ton of real estate in the defensive half.
No. 18 Austin Cunningham, defense, Gonzaga (D.C.) / MadLax DC Dogs
Cunningham is a physical defender that moves well, able to match up with attackmen for speed and strength. He slides well and is a vocal leader in marshaling the defense. Cunningham brings a good combination of footwork and physicality.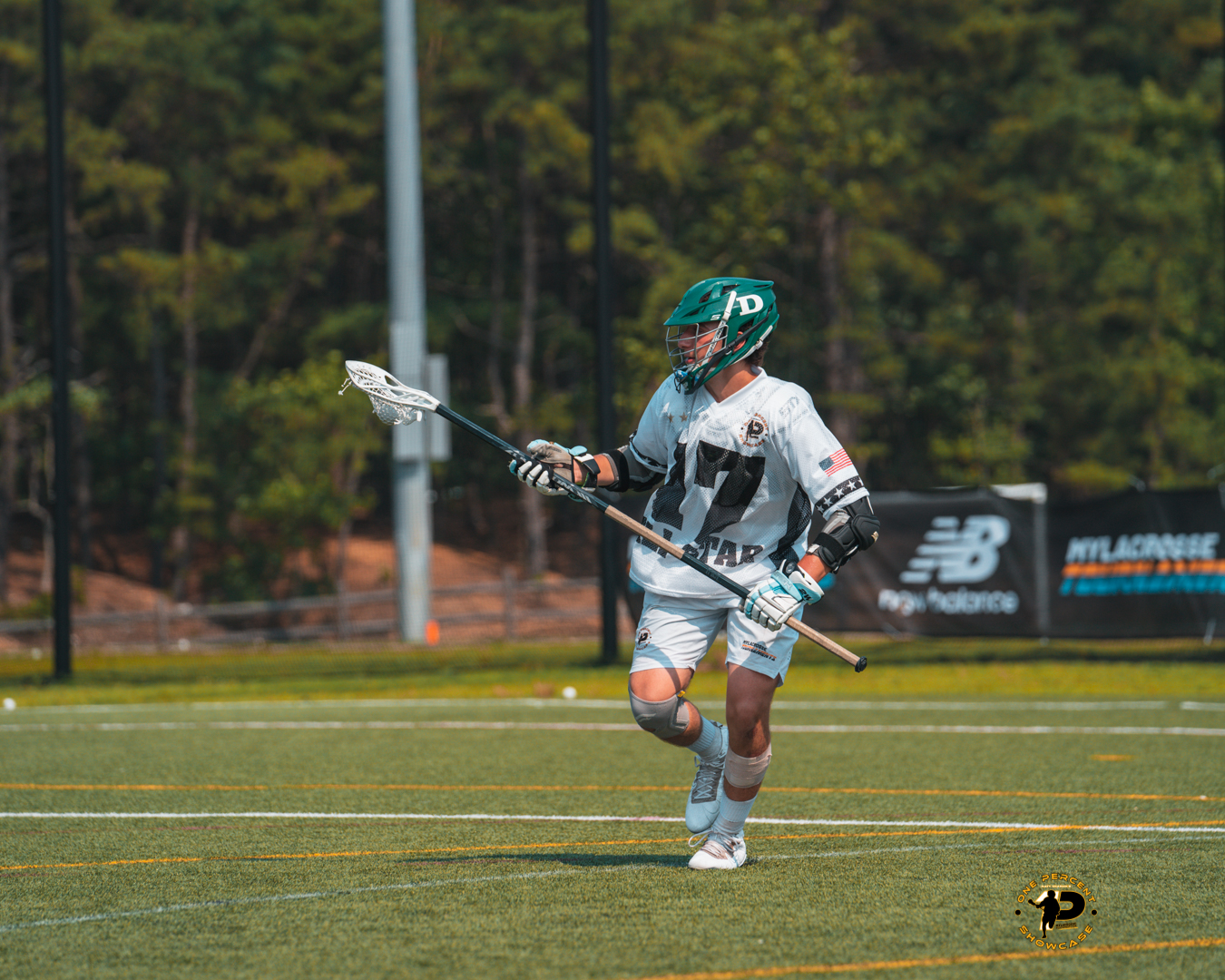 No. 19 John Gammage, defense, Deerfield (Mass.) / 2Way
All-Star. Gammage was one of the cleaner defensemen on the day. He has long strides but moves his feet quickly when locked up in coverage. Gammage covers a tremendous amount of ground, has plus-athleticism and gets in a low stance that is excellent at channeling charging attackmen into less dangerous areas. He's also an option in transition, with good patience and decision-making on clears.
No. 20 Steven Getsie, defense, Malvern Prep (Pa.) / Mesa
Not the biggest defenseman, Getsie makes up for it with strong fundamentals, in terms of his stickwork and quickness. Getsie, who helped the Friars to a Class AAA hockey state title this year, is also very good on the ground and slides and recovers well.
No. 22 Eric Grahn, goalie, Bayport-Blue Point (N.Y.) / Team 91 Long Island
Grahn's good at confronting shooters to cut down the angle at the last moment. He also moves well side to side, and is able to use his feet to help him cover the low corners of the cage. Grahn is a very good raw shot-stopper, and he adds the intangibles like strong communication and distribution on clears.
No. 23 Charlie Medd, goalie, Delbarton (N.J.) / STEPS
Medd is a quality shot stopper. He's particularly good getting low to deny shots, and he's quick to get out of his cage, whether it's to contribute to clears, challenge shooters or cover shots.
2023 Green
No. 1 Zack Friend, attack, Salesianum (Del.) / Brotherly Love
Friend is a fluid attackman who has a variety of moves through X and a nose for finishing around the cage. He is able to get topside and shoot from a variety of angles at goal line extended and dish feeds to get his teammates involved.
No. 2 Joey Papa, attack, Christian Brothers (N.Y.) / Orange Crush
Consistently in the right place off-ball to make himself a threat to the defense. Papa was strong initiating to his right hand, and dodged with his eyes up, consistently created shots for his teammates.
No. 4 Donald Mack, attack, Manhasset (N.Y.) / Igloo
The younger brother of Michigan attackman Kevin Mack, Mack is an unselfish attackman who moves well off the ball. He's not afraid to go into dirty areas on the edge of the crease, where he has the soft hands and quick release to make a difference. Mack is also strong in possession and makes good decisions on the ball.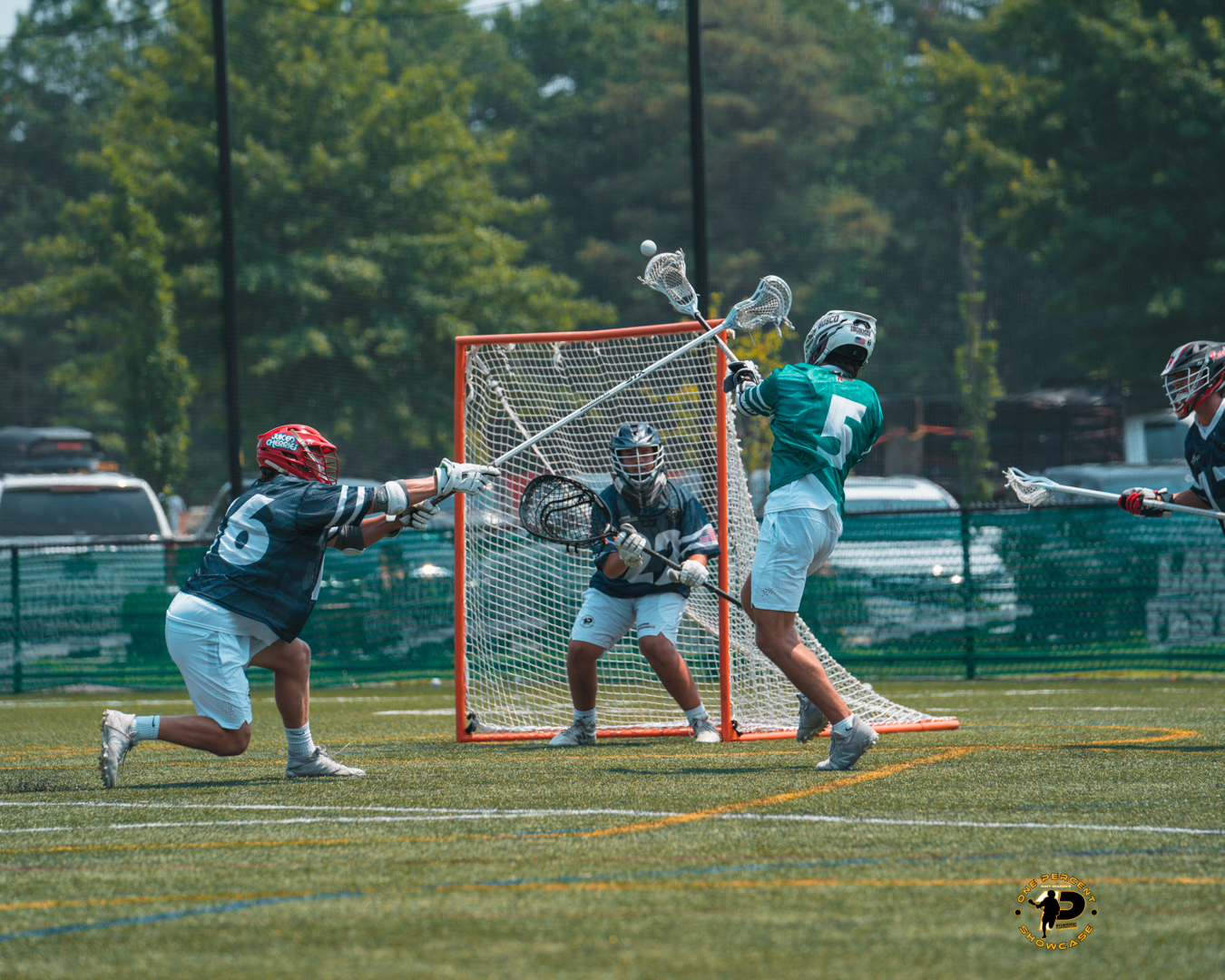 No. 5 Mark Marino, attack, Don Bosco Prep (N.J.) / NJ Riot
All-Star. Marino is a physical presence out of X. With his high center of gravity and long arms, he's able to access shot angles that most are not, and he's got a powerful left-handed shot that can take defenders by surprise. He's comfortable working from X to distribute for others and can call his own number with quick movement on GLE.
No. 6 Leo Hoffman, midfield, Brunswick (Conn.) / Team 91 Long Island Bandits
All-Star Game Offensive MVP. A strong contender for the title of best player in the country – he's No. 2 in the first NLFRankings.com '23 rankings – and was easily the best player in attendance. The offensive MVP was simply everywhere. A consummate two-way middie, he's got an engine that doesn't quit. He's fast enough to beat you in transition, quick enough to provide stout defense and strong enough to bull his way through defenders.
Leo Hoffman got @OnePctShowcase '23 MVP honors today because he's phenomenal.

But coolest thing I saw from him? Diving for loose balls in 95-degree heat in his fourth game of the day. He's an established ⭐️. Didn't need to.

"I want to."

Competitor. Killer. He'll succeed. pic.twitter.com/FzigAiItXL

— Matt Chandik (@MChandik26) July 7, 2021
Hoffman's got a massive arsenal of moves off the dodge, able to slip around and past defenders, and he doesn't need much space to get off a shot that is heavy and accurate. On one sequence, he threw a big hit on his man, scooped up the ball, outraced everyone in transition and threw a sick lever pass to the back post that just narrowly missed. That stretch made everyone take notice. Every school wants him, and some think he's the No. 1 guy in the class.
No. 7 Jack Leland, midfield, Gonzaga (D.C.) / MadLax DC Dogs
A tough, two-way midfielder, Leland stands out for his workrate on defense, willing to do the physical work and move his feet to keep opponents in front of him. On the offensive end, he's dangerous off the dodge, can create chances with both hands and has a quick shot release.
No. 8 Rory Nesbitt, midfield, Haverford School (Pa.) / Mesa
Nesbitt plays a downhill game, a nod to his 6-1, 175-pound frame, and he's able to create off the dodge, whether it's unleashing a heavy shot or passing to get others involved. He's a hard worker on the defensive end of the field.
No. 9 Brady Dolan, midfield, Lindenhurst (N.Y.) / Legacy
A strong right handed middie who got up and down well all day. A willing defender and good off of the ground, Dolan was a true two way player who made his presence felt between the lines.
No. 10 Hayden Minuto, midfield, Garden City (N.Y.) / GC34
Minuto is a quick mover in transition, able to get up the field with speed and make the right decisions with the ball when he gets to the offensive half. He works hard on defense to make that happen, and he's got quick hands to dish or shoot on the offensive end.
No. 12 Jude Lynch, midfield, Chaminade (N.Y.) / Long Island Express
Lynch plays defense like someone who relishes that aspect of the game. He's willing to get physical with opponents and puts the effort into his coverage of middies. With the ball, he's a pinpoint shooter who is excellent at creating space off the dodge.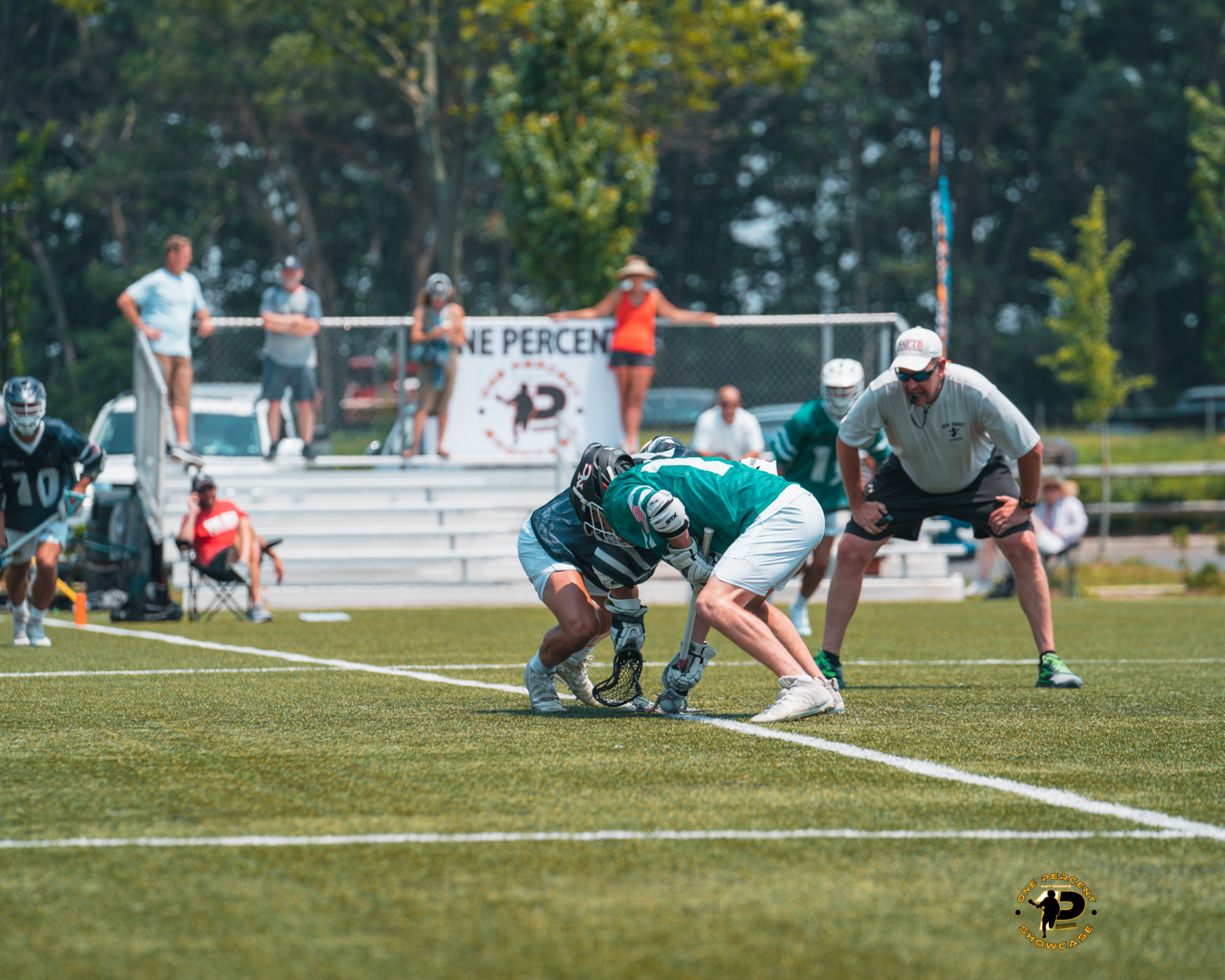 No. 13 John Totaro, faceoff, New Canaan (Conn.) / Express North
Totaro is a smooth technician on draws. He's able to win the ball cleanly but also has the willingness to extend the battle and pick up the ground ball. He's also good at turning wins into offense, with a shot that is a threat once he penetrates into the offensive zone and the passing acumen to draw a slide and set up a teammate.
No. 14 Logan Olazabal, faceoff, Phillips Exeter (N.H.) / Next Level
Olazabal, a first-team All-New England region as a sophomore, battles hard at the X. He's especially adept at using his wings, sacrificing the individual win in search of the team win, and is excellent on the ground. He's an athletic faceoff man with quick hands, which allows him to push the pace after his wins.
No. 16 JT Villella, LSM, Walt Whitman (N.Y.) / Rebels
All-Star. Villella is a force on the wing with his work on the ground. He's an outlet option in transition and someone that an opposing defense has to account for. Villella works hard on the ball when locked up in coverage, reads the game well to help when he's off the ball and is excellent in possession and clears.
No. 17 Aiden Groves, defense, Salesianum (Del.) / Mesa
Groves has a devastating poke-check that is constantly in the hands of his matchup. His fundamentals are excellent, from his body positioning to his footwork, and he's able to match most attackmen for physicality and get the proper leverage on them. He's also an astute off-ball defender and recovers well after slides.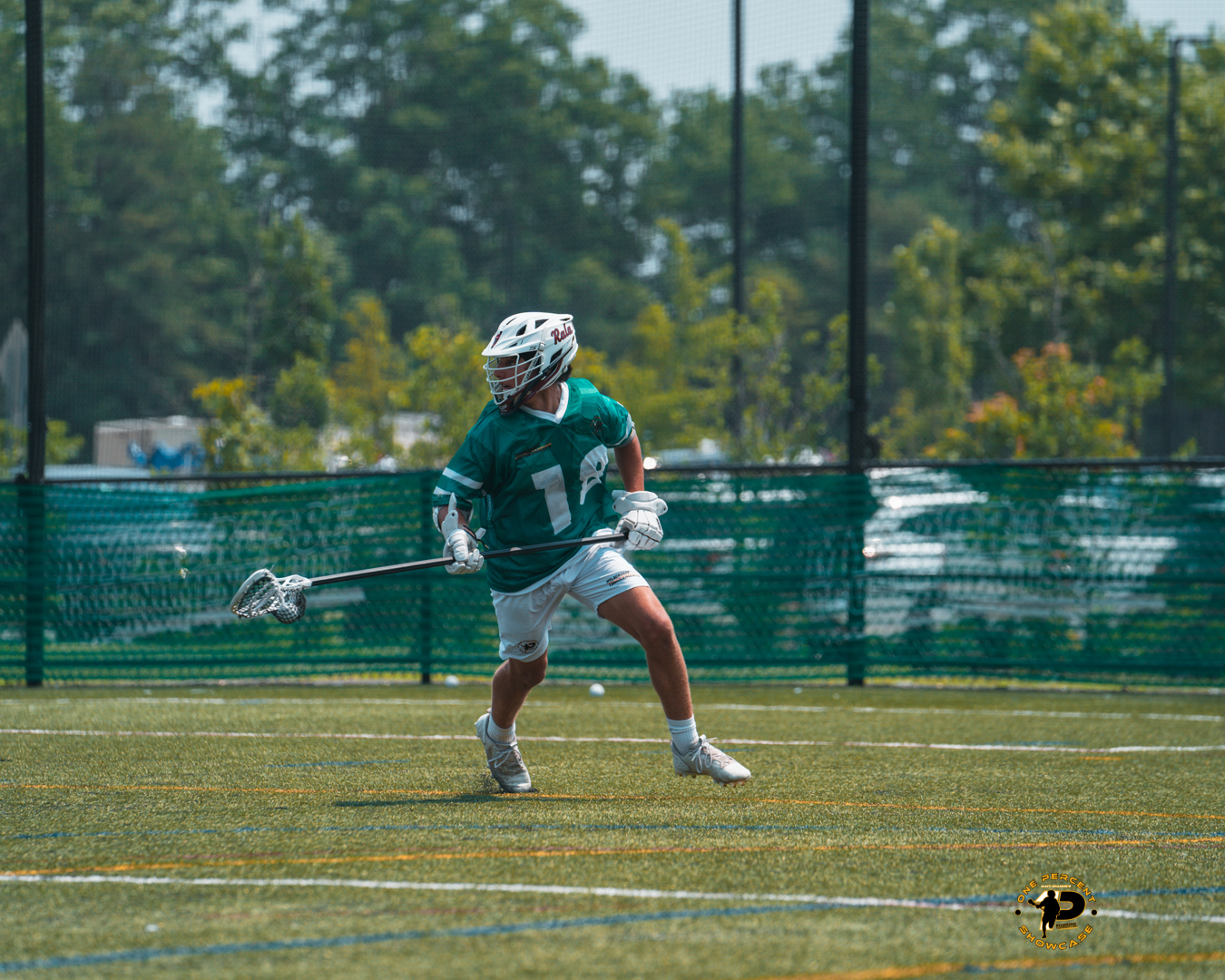 No. 18 Luciano Chadha, defense, Radnor (Pa.) / NXT
Chadha, who helped the Raiders to a state title this spring, is sound fundamentally and works beautifully within a system. He has the athleticism and stick skills of an LSM with close-defense technique. He slides and recovers well, works doggedly on the ground and makes good decisions in transition.
No. 19 Connor Coombs, defense, Lucy Beckham (S.C.) / Charleston Elite
Coombs is a reliable defenseman – who also can bump to LSM – from an emerging club in Charleston Elite. His technique is excellent, he moves well in coverage and he provides heady wing play with his ability on the ground and his willingness to muck it up in scrums.
No. 20 Lloyd Ziparo, defense, Christian Brothers (N.Y.) / Orange Crush
A Ric Beardsley protégé, Ziparo is physical and moves well for his size. His long strides helped him cover a lot of ground both on and off of the ball. A threat to push transition with the ball in his stick he was always the first to break upfield on a save or caused turnover.
No. 21 Aidan Naughton, defense, Malvern Prep (Pa.) / Duke's
Naughton packs a big frame at 6-3, 185 pounds. Long and rangy, he consistently in the right spot off ball and played consistently good team defense. Solid off of the ground and made the right decisions in the clearing game. He's got the frame to add more size, but was physical in 1v1 defensive situations.
No. 22 Nick De Cain, goalie, Radnor (Pa.) / NXT
De Cain is an excellent shot-stopper in absolute terms, particularly low for a relatively short-statured goalie, but he brings much more than that. De Cain is willing to challenge shooters in the final instant to cut down the angle. He's got quick feet to pursue passes around the crease and push the ball up the field on clears.
No. 23 Ben Garozzo, goalie, Phillips Andover (Mass.) / Fighting Clams
A relatively tall goalie, Garozza fills the top corners of the cage especially well with his quick stick. He's also quite adept at making stops low, shifting his feet well to get in position to make the stop. His distribution is excellent, and he's able to stretch the play up the field quickly on clears.