One Percent Showcase 2024 Evaluations: Red and Royal Blue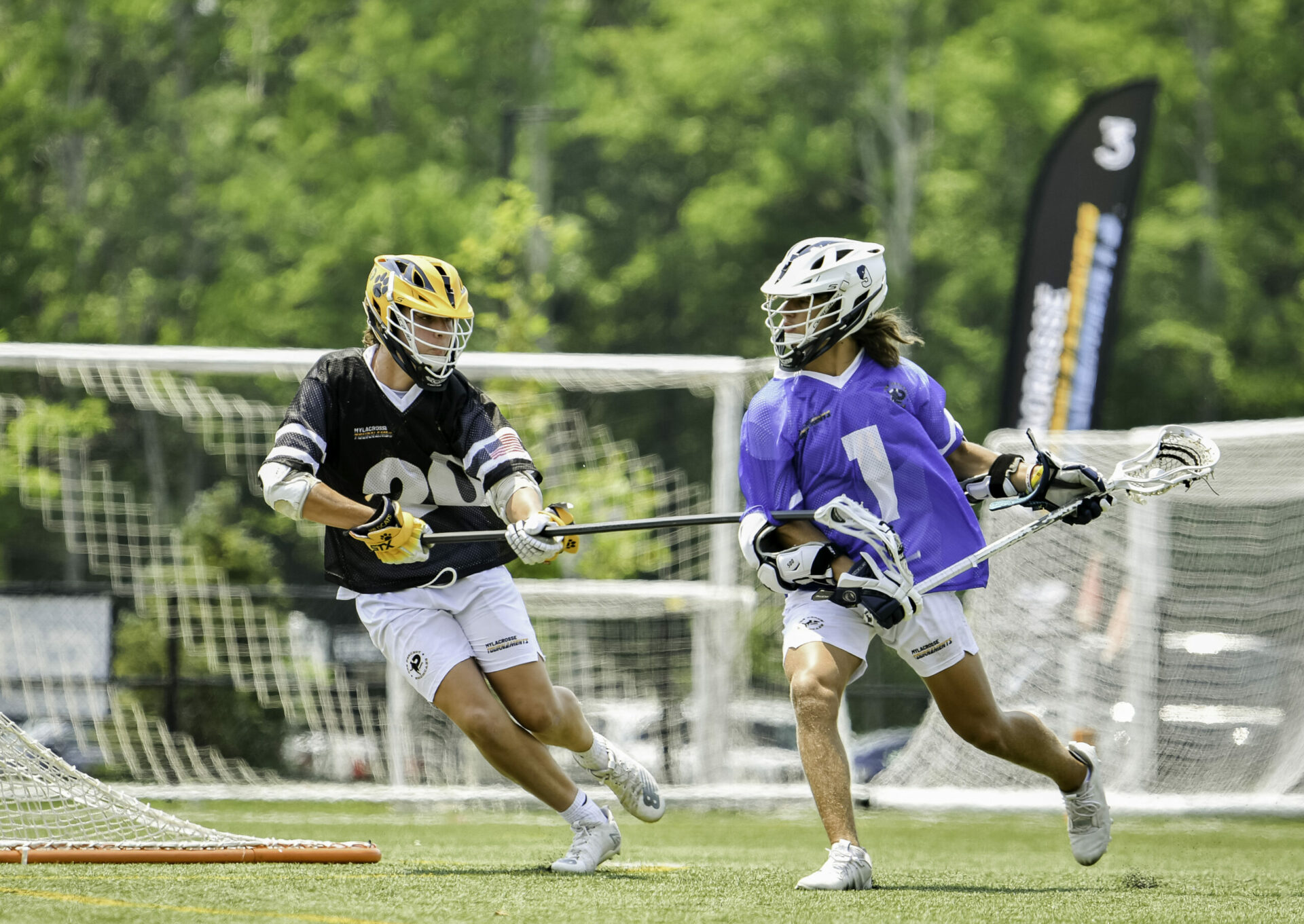 One Percent Showcase 2024 Evaluations: Red and Royal Blue
Follow the One Percent Showcase on Instagram, YouTube and Twitter. Follow My Lacrosse Tournaments on Instagram and Twitter .
CLICK HERE to check out the dates and express interest in the next three One Percent Showcases. CLICK HERE to check out our fall and winter 2021 events schedule.
The stars came out to play at the One Percent Showcase!
The best players in the 2023, 2024 and 2025 classes came to Capelli Sports Complex in Tinton Falls, New Jersey to test themselves against the nation's elite. Competitors want to see how they stack up against the best, and that's exactly what went down here.
Every player at the event receives an evaluation from our talented, knowledgeable group of evaluators. Yes, all 430+ players that played get broken down here! Check back in the coming days as we continue to upload evaluations and be sure to subscribe to our YouTube channel as we add all game footage from the event.
Black and White team photos in this story are courtesy of Alex McIntyre. CLICK HERE for photo gallery links and to purchase photos from Alex. All-Star game photos are courtesy of Nick Ieradi. CLICK HERE for photo gallery links and to purchase photos from Nick.
2023 Evaluations
Black and White
Red and Royal Blue
Navy and Purple
Carolina and Green
2024 Evaluations
2024 Red
No. 1 Anthony Chiango, attack, Academy of the New Church (Pa.) / Duke's
All-Star. Chiango is a feeder with a flashy game. He toe-dragged a few rushed approaches. With great change of direction and quick bursts of speed, Chiango put defenses in must-slide positions all day.
No. 2 Christian Schweiger, attack, Seton Hall Prep (N.J.) / BBL
Schweiger is a QB at X that thrives when his defender is hung above the cage. His ability to carry and dodge with both hands makes him stand apart from other one-handed attackmen. A number of times, he beat his man off the dribble and found open teammates inside.
No. 3 Jonathan Altneu, attack, John Jay (N.Y.) / Team 91 Tristate
Altneu finds space well off-ball and is effective as the point man in fast breaks. He also has a knack for engaging defenders just above GLE, before stepping back and firing one around them.
No. 4 Blake Carawan, attack, St. Francis DeSales (Ohio) / Resolute
Carawan is a skilled lefty from Columbus. A classic younger brother – Jackson is a Richmond-bound '22 – he is tough and displays a determination to get to the goal. A number of times he managed to absorb his defender's contact and still make a play. His box background is evident with how he carries plays.
No. 5 Jacob Thibodeau, attack, Middlesex (Mass.) / Clams
A smaller attackman, but Thibodeau bodies up defenders well. Jittery with great hands. Thibodeau has great hesitation moves and blew by his defender multiple times over the course of the day. One game saw him run past his defender and then Lyle Thompson-shovel-shot it into the cage.
No. 6 Hudson Hausmann, midfield, Brunswick (Conn.) / Brunswick
All-Star. Hausmann, who earned All-Star Game MVP honors in the December One Percent in Florida, is an alpha athlete in the midfield. With high-end speed and a great shot on the run, he will certainly figure to be the next big-time midfielder for the Bruins. He gets open with regularity and is really hard to corral even in tight spaces. Onlookers could easily be convinced that he was a fourth Delgado brother.
No. 7 Roman DiBartolomeo, midfield, Malvern Prep (Pa.) / Brotherly Love
Unlike his pole-wielding brothers, Roman is a workhorse of a two-way midfielder. Powerful in between the lines, he made a number of plays in transition and got up and down the field with ease. He is a tough, hard-nosed player with a high compete level.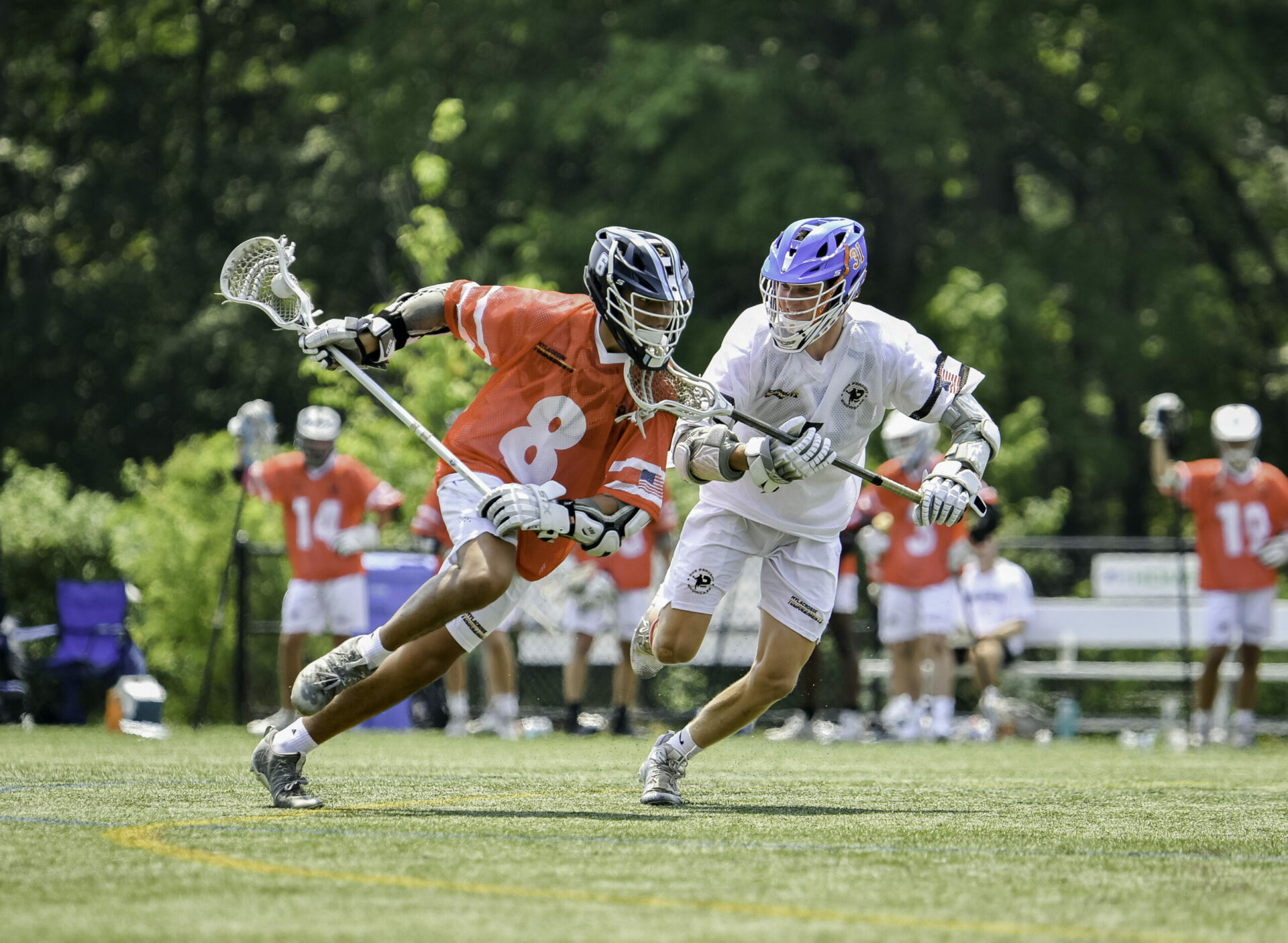 No. 8 Alexander Rismani, midfield, Valor Christian (Colo.) / Denver Elite
Rismani is a prototypical alley dodger. He is a dodger that couples a desire to get downhill with some effective hesitation moves. He's able to put a ton of power and velocity on his shot when he's able to get his hands free.
No. 9 Jack Sartorius, midfield, Delbarton (N.J.) / Leading Edge
Sartorius is a great shooter that showcased his range on a few step-down opportunities. While his teammates did the bulk of the dodging, he created opportunities to get his hands free by fading, popping or mirroring. He certainly does not need the ball in his stick long to produce.
No. 11 Wyatt Pastore, midfield, Dover-Sherborn (Mass.) / Coyotes
Pastore appears comfortable on a wing and swept over the top a number of times. He also capitalized in transition and converted a few fast breaks. A run and gun system seems to benefit Pastore's style of play.
No. 12 John Kearney, midfield, Mahopac (N.Y.) / Team 91 National
A taller righty, Kearney filled an off-ball role for his team. Once on the inside of the defense, he toyed with sliders who weren't sure whether to show from him or not. In addition to his offensive skillset, Kearney showed a willingness to get in the hole and play transition defense.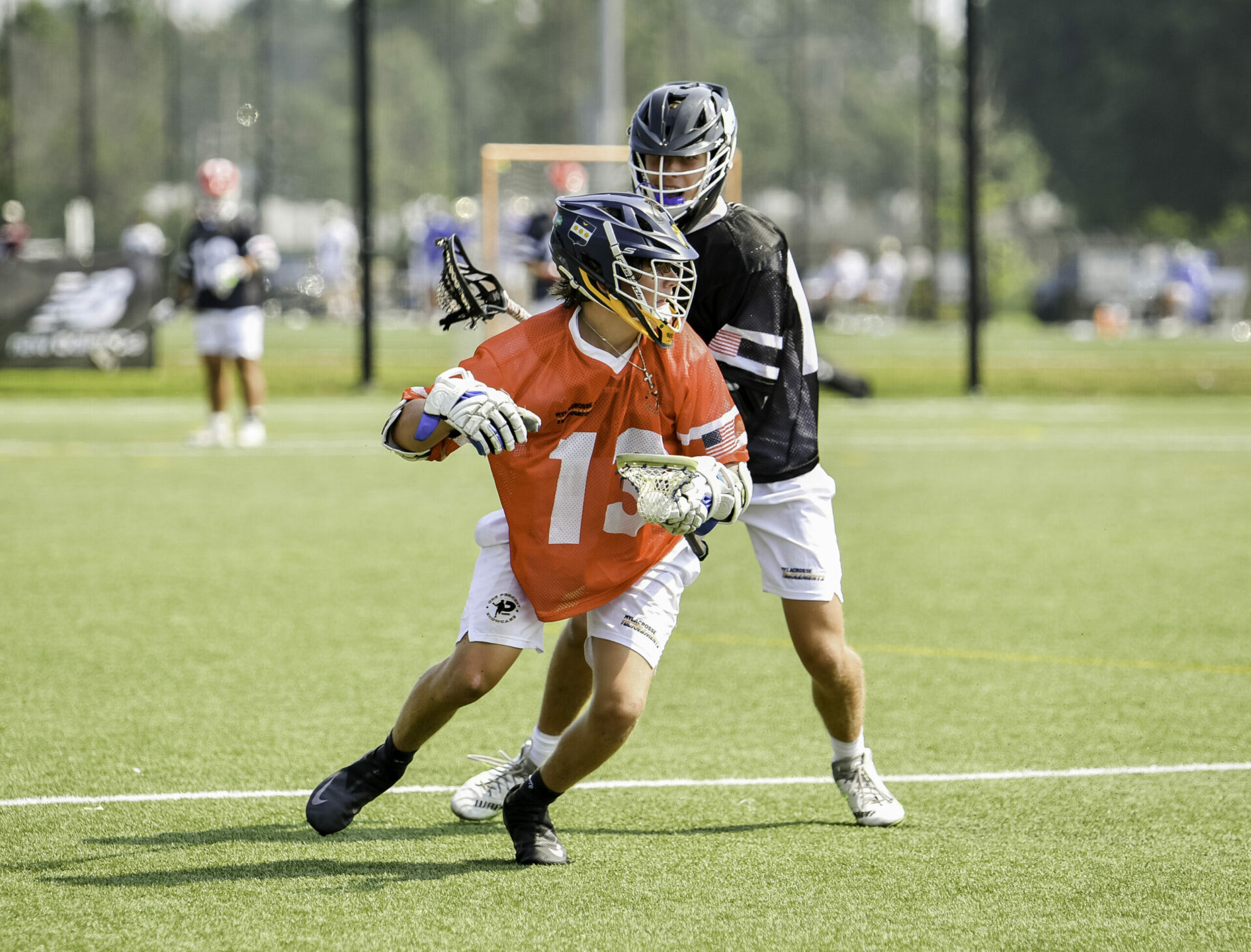 No. 13 James Joel, faceoff midfield, Penn Charter (Pa.) / Team 11
A great athlete that makes his money after the clamp with tough GB play and a high compete level, Joel is a not your typical FOGO. Joel's physicallity in ground ball scrums is unmatched by most FOGOs his age and he is able to leg out pursuing opponents when he wins the clamp cleanly.

No. 14 Lucca DiBartolomeo, LSM, Malvern Prep (Pa.) / Brotherly Love
All-Star. One of the premier defenders in the class, DiBartolomeo earned a ton of playing time for a loaded Friars team this spring. It isn't hard to see why John McEvoy and Malvern think so highly of him. His motor is always going and he's always making splash plays. His tenacity and aggressiveness make him a nightmare to go up against between the lines and his coverage is definitely above average for an LSM.
No. 15 Peri DiBartolomeo, LSM, Malvern Prep (Pa.) / Brotherly Love
Both of the DiBartolomeo brothers are super-aggressive swashbuckling playmakers in the middle of the field. Peri has an ability to impact the game in all three thirds of the field, whether it be causing havoc in the ride, motoring after ground balls, eliminating opposing midfields or pushing early offense, these two excel.
No. 16 Ethan Fisher, defense, North Atlanta (Ga.) / Thunder
Fisher is a great off-ball defender that was constantly maintaining his man-ball triangle. When guarding an opponent, he bench presses and slapchecks them to the sideline. Opposing attackmen were quick to move the ball when he was their matchup.

No. 17 Ben Fox, defense, Chaminade (N.Y.) / Team 91 Long Island
All-Star. A big and strong defenseman that is able to cover a lot of ground, Fox does an excellent job timing his lifts as attackmen move the ball. A fluid runner who seemingly glides, Fox moves in an efficient and explosive manner, and he showed a penchant for physically beating his matchup up. Dodgers that met him on the island did not tend to succeed.
No. 18 Cooper Callahan, defense, Fairfield Prep (Conn.) / Eclipse
A smaller defender that players with a motor, Callahan is very decisive with his slide decisions and quick to help SSDMs. He has a high level IQ and understands team defense well, and helped direct recovering defenders to their new matchups. Very tenacious and loves to mix it up.
No. 19 James Peters, defense, Paul VI (Va.) / Cavalier
A sound defenseman that showcased a good stick in the clear and high-level decision-making, Peters is a strong defenseman from the DMV region. Opposing attackman rarely challenged him and he made the bulk of his impressions in off-ball situations where he talked teammates through slide and recovery moments.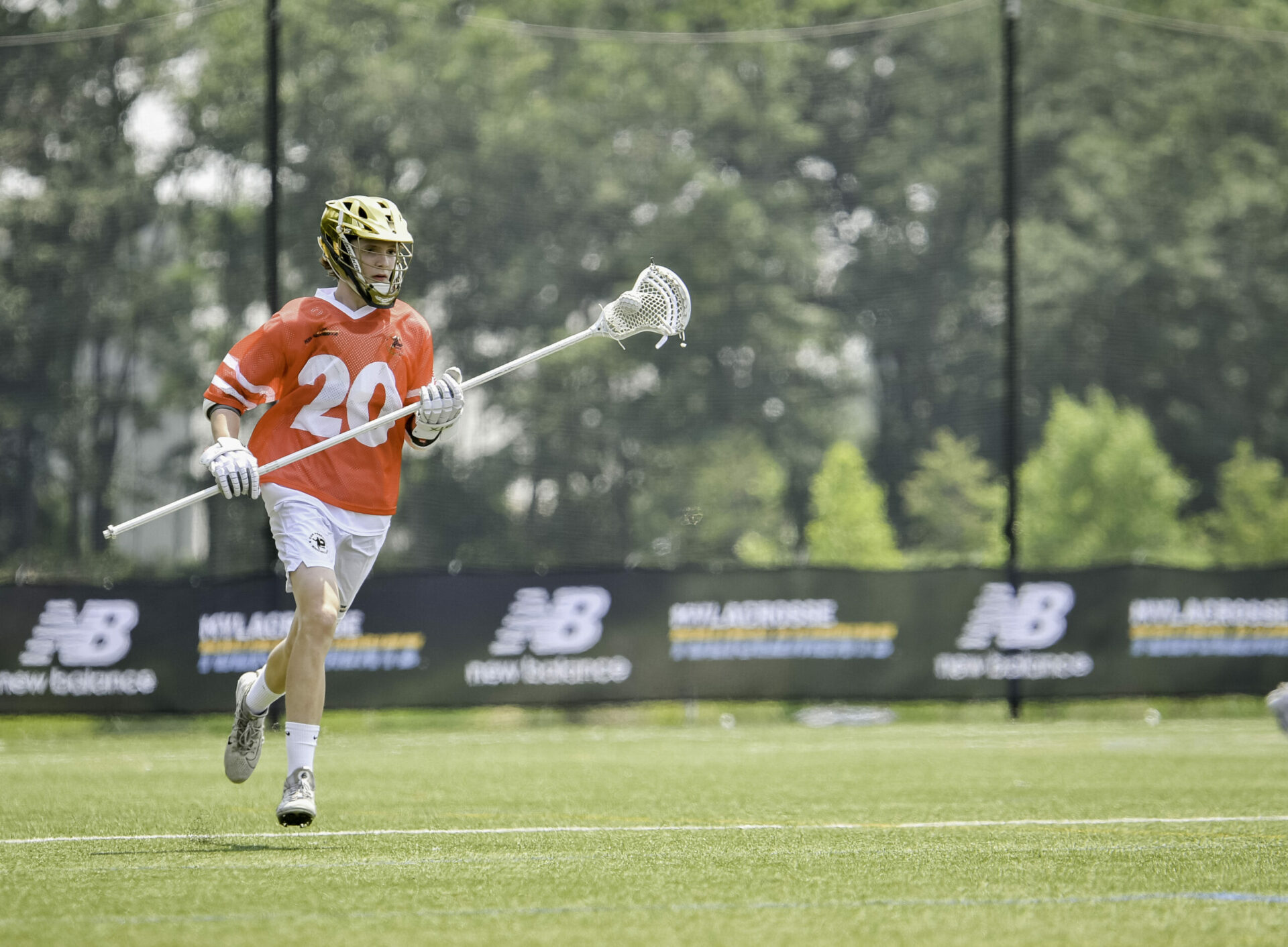 No. 20 Trevor Corless, defense, Detroit Country Day (Mich.) / Cherries
Corless has an excellent frame and a stick that is constantly deturing passes to the interior. The combination of his wingspan and six-foot pole allows him to help inside and still maintain a close enough distance to his man. A few times, Corless  demonstrated great feet by closing out would-be-shooters.
No. 21 Alex Rolfe, goalie, Deerfield (Mass.) / Eclipse
A tall, athletic goalie, Rolfe is a calming presence in net that is strong up high and able to make great outlets. He's got a lot of energy and is active outside of the cage. There is no doubt that a spring of high-level prep practices prepared him well for his summer tour.
No. 22 Finn Granara, goalie, Reading Memorial (Mass.) / NE Twisters
Granara has a wide base and consistently appeared shot-ready. He saw a lot of in-tight shots, but held his pipes well and demonstrated a stingy nature to opposing scorers. Low shots are a strength of his.
2024 Royal Blue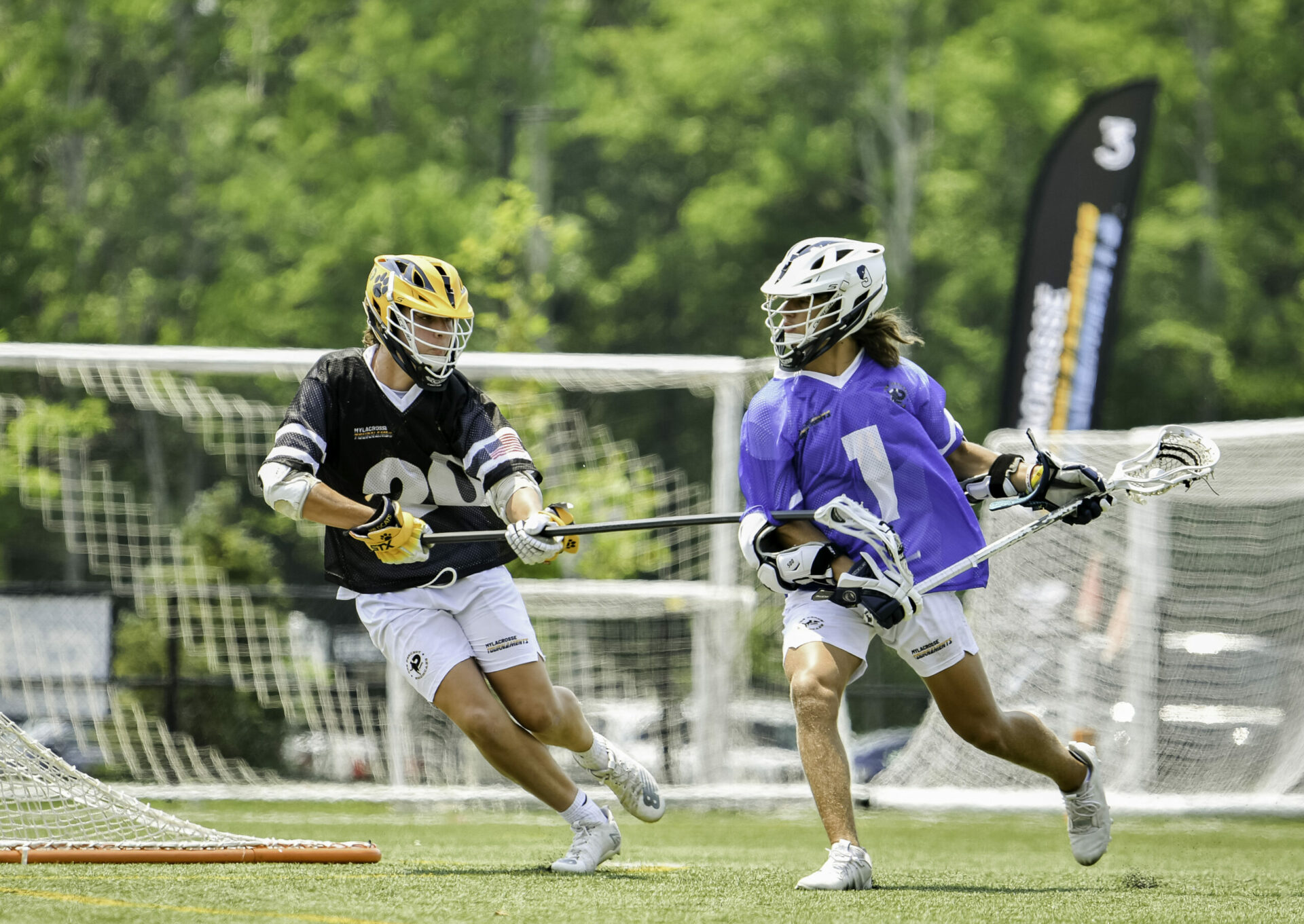 No. 1 Nick George, attack, Hotchkiss (Conn.) / 2Way
George is a jittery and skilled lefty X-attackman. His ability to get to the island and dictate was evident over the course of the day. George's feeding ability to find step downs or back pipe tap-ins, may be his best attribute among many.

No. 3 Quinn Langton, attack, St. Anthony's (N.Y.) / Long Island Express
All-Star. A strong X attackman that is excellent when engaged on the island. Langton really excels when he sees a slide coming and is able to find an open teammate. Not the type of attackman that will blow by you, but has great balance and body control that force defenses to slide.
No. 4 Tyler Juhlin, attack, Seton Hall Prep (N.J.) / Tri-State
Juhlin is a wing attackman that really stood out due to his ferocious riding abilites. Has a knack for stepping away from contact and finding teammates inside on the crease. He can also get behind the cage and make some nifty passes.
No. 5 Greg Canning, attack, Worcester (Mass.) / Fighting Clams
A thick lefty bull dodger that can body his way to dangerous spots on the field. Canning, also a high-level hockey player, is also an effective feeder. His snappy wrists make him able to score in tight when the defense begins to collapse on him.
No. 6 Jack Schell, midfield, Cape Henlopen (Del.) / Annapolis Hawks
Simply put – a monster with a motor. Schell was an animal off the ground and punt returned a number of clears, showing that he was a cut above most others athletically. Schell is a glue guy that has legit offensive abilities.
No. 8 Jackson Spells, midfield, Green Level (N.C.) / Team 91 Carolina
A long and athletic midfield, Spells has a great shot on the run. In addition to his dodging and shooting abilities, Spells can also find space off-ball for back pipe tap ins. He did a great job of cutting to the post and flashing a quick stick with the BTB goal HERE.
No. 9 Jake Lowry, midfield, Summit (N.J.) / BBL
Lowry is not just a two-way middie, but an excellent initiator offensively that can clamp down opponents when he is on defense as well. Defensively, he uses his footwork well and can turn and run with opposing middies. Also a AAA hockey player who played varsity hockey and football as a freshman, he made leaps and bounds this summer on the turf.
No. 11 Caiden Ramos, midfield, Detroit Country Day (Mich.) / Cherries
Strong initiator with a motor in the middle of the field. Ramos is an incredibly slippery player, a few times he spun out of double teams that defenses thought would surely end in a turnover. He could tighten up his transfer passes a bit, but he's a legit lefty threat out of the midfield with good shiftiness.
No. 12 Bryce Griffith, midfield, Sidwell Friends (D.C.) / VLC
Incredibly slick off-ball, Griffith able to backcut his defenders for good looks. Griffith is equally comfortable dodging down they alley and shooting or inverting behind and feathering in a feed to a cutting teammate.
No. 13 Matthew Warburton, faceoff midfield, Western Reserve (Ohio) / Resolute
He competes hard and has a dig/shovel counter move that he used to great success. Warburton won a number or faceoffs where he lost the clamp, a testament to his tenacity and willingness to fight for ground balls. When he won the initial clamp, he was able to maintain posession by using a variety of exits.
No. 15 Justin Schmidt, LSM, Valor Christian (Colo.) / Team 91 Colorado
Schmidt is a tall and aggressive pole that makes his presence known early in games. He communicates well with teammates and was able to support short sticks with timely slides and great off-ball decisions.
No. 16 Kyle Eggebraten, defense, Culver (Ind.) / Team Illinois
Super athletic and physically imposing, yet still a bit raw. Eggebraten has an incredibly high ceiling. Eggebraten is an elite athlete that may compete for time next spring as he transfers to Midwest power Culver. He's got the athleticism to stay in smaller attackmen's hip pockets and the power and strength to push back on bigger attackmen. 
No. 17 Tyler Shanahan, defense, St. Anthony's (N.Y.) / Legacy
A takeaway artist with a high IQ. He occasionally himself in bad spots by windshield-wiping opposing attackmen, but he can make up for it by taking the ball away. A standout on a strong Legacy squad, Shanahan projects to be one of the next great St. Anthony's defensemen, especially with how he uses his size, strength and aggressiveness.
No. 18 Teddy Sachs, defense, Taft (Conn.) / Express North
A smaller defenseman that is efficient and technically sound. Sachs isn't a smothering presence, but he doesn't beat himself. His approaches are clean and he forces attackmen to make great moves in order to get past him.
No. 19 Nick Voultos, defense, Detroit Country Day (Mich.) / Cherries
An absolute off-ball all-star, Voultos ad a few knock downs of would-be skip passes. While his off-ball play was noticeable, he was also very good in on-ball coverage and routinely denied his man a clean path to the cage.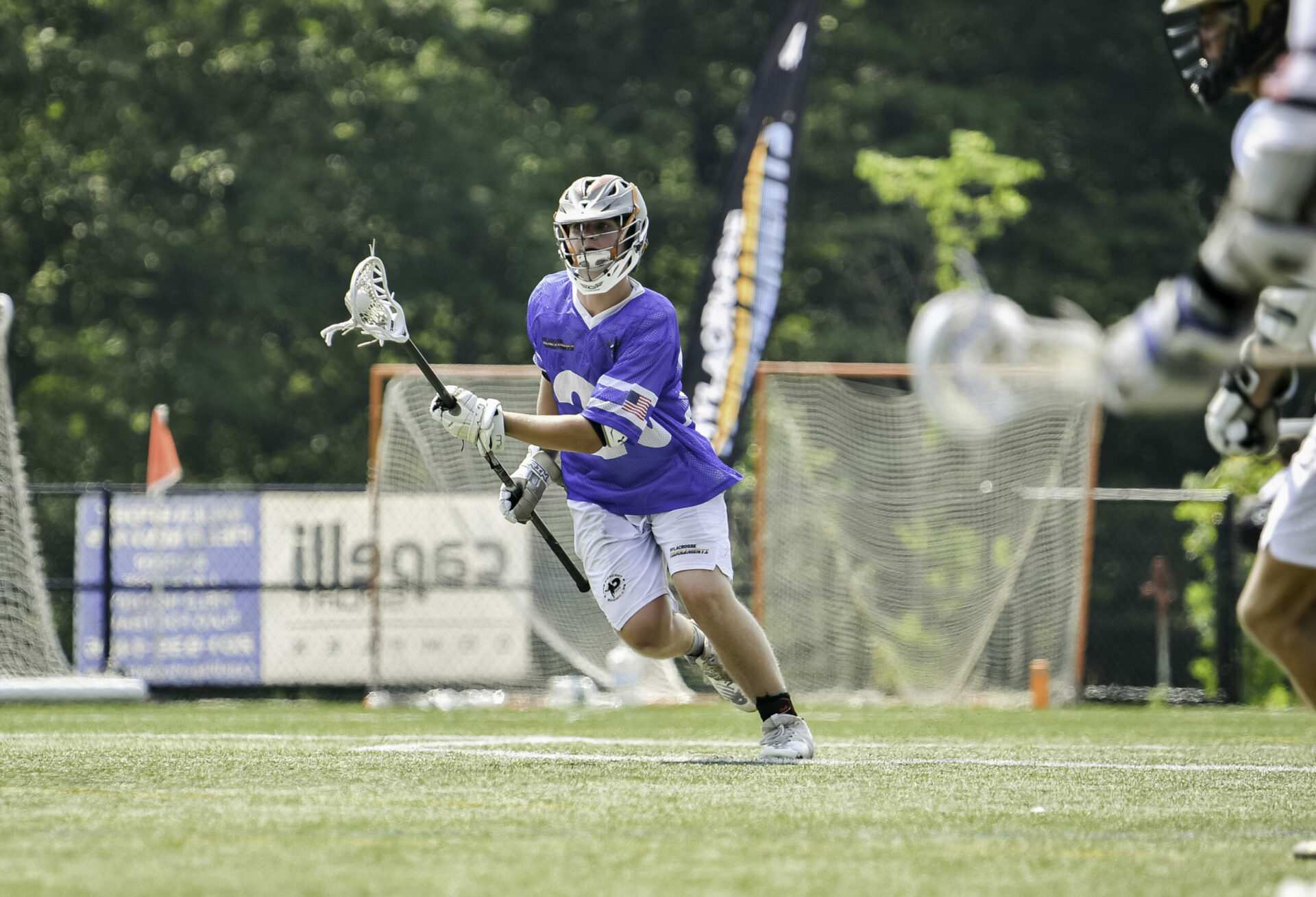 No. 20 Declan Reilly, defense, Belmont Hill (Mass.) / NE Twisters
Patient on-ball, yet bit too reliant on trailchecks, Reilly still ended a number of possessions by taking the ball away. Reilly seems every bit a savvy defenseman and understands where to be off-ball, too. 

No. 21 Troy Capstraw, goalie, Daphne (Ala.) / VLC
A rare top-flight goalie from Alabama, Capstraw has a presence about him. He is a vocal keeper with a massive frame at around 6-5, 200 pounds, and excellent down low. His ability to gobble up bouncers and worm burners was noticeable.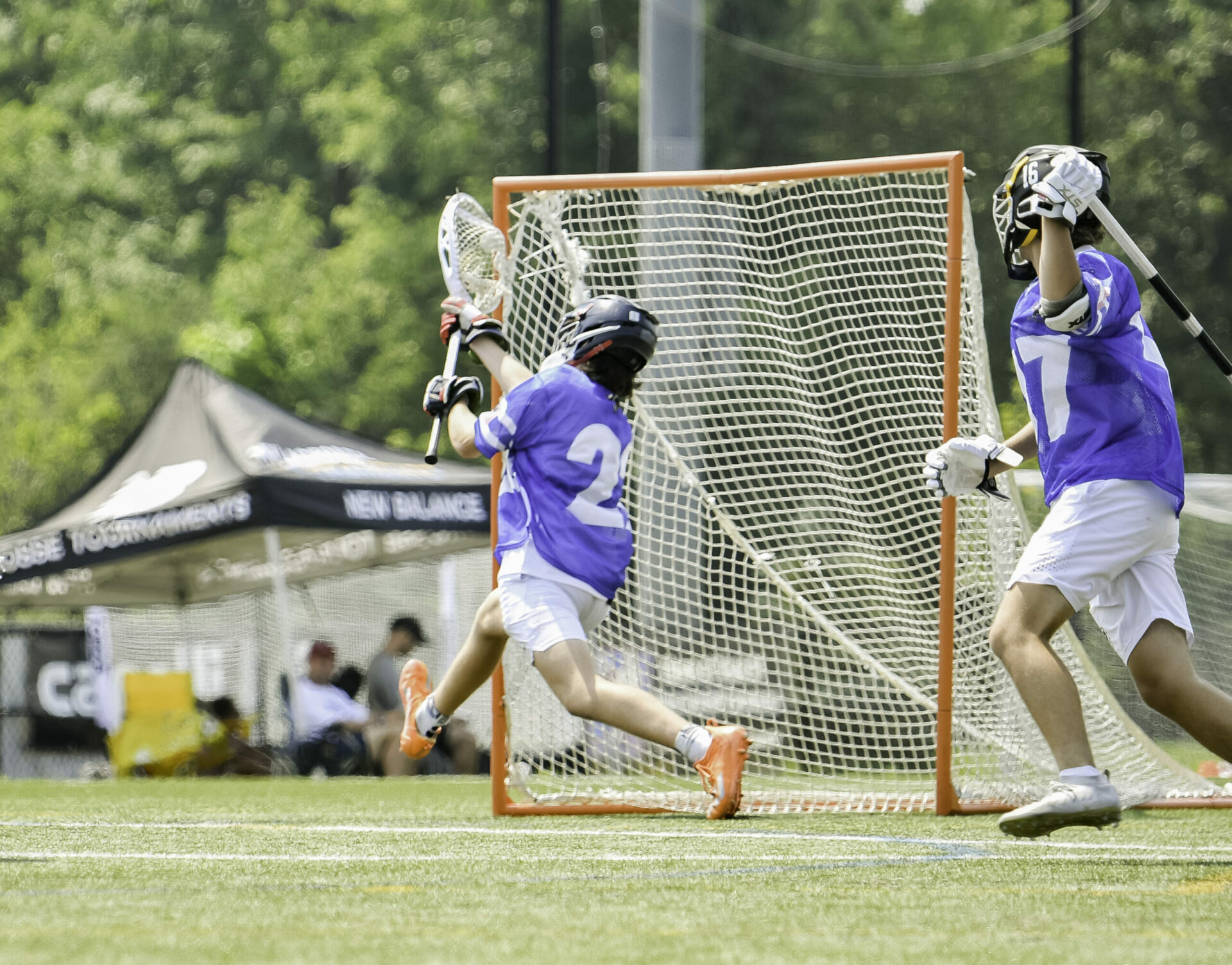 No. 22 Graham Stevens, goalie, Pingry (N.J.) / BBL
A twitchy and wiry goalie, Stevens draws comparisons to Dillon Ward. While he doesn't have Ward's 6-4 frame, he does find unorthodox ways to make difficult saves and keep opposing offenses off-balance.