One Percent Showcase 2025 Evaluations: Black and White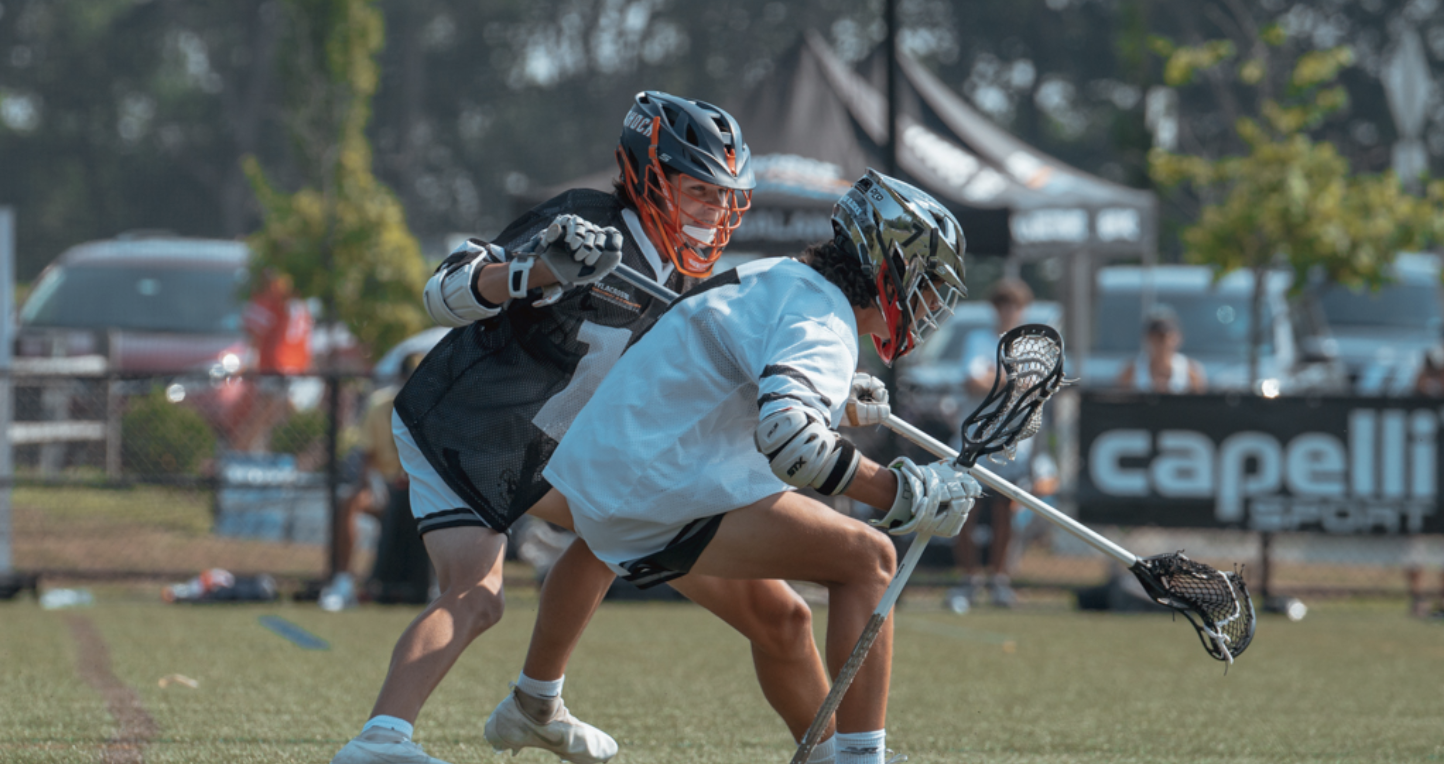 One Percent Showcase 2025 Evaluations: Black and White
Follow the One Percent Showcase on Instagram, YouTube and Twitter. Follow My Lacrosse Tournaments on Instagram and Twitter .
CLICK HERE to check out the dates and express interest in the next two One Percent Showcases. CLICK HERE to check out our fall and winter 2021 events schedule.
The stars came out to play at the One Percent Showcase!
The best players in the 2023, 2024 and 2025 classes came to Capelli Sports Complex in Tinton Falls, New Jersey to test themselves against the nation's elite. Competitors want to see how they stack up against the best, and that's exactly what went down here.
Every player at the event receives an evaluation from our talented, knowledgeable group of evaluators. Interested in playing in the December or June One Percent events? Click on the respective grad year to express interest in the 2024, 2025 and 2026 events.
All photos in this story are courtesy of Nick Ieradi. CLICK HERE for photo gallery links and to purchase photos from Nick.
2023 Evaluations
Black and White
Red and Royal Blue
Navy and Purple
Carolina and Green
2024 Evaluations
Black and White
Red and Royal Blue 
Navy and Purple
Carolina and Green
All 2023 games from the event have been uploaded to our YouTube channel, which you can find by CLICKING HERE. All 2024 and 2025 games will be uploaded soon.
Black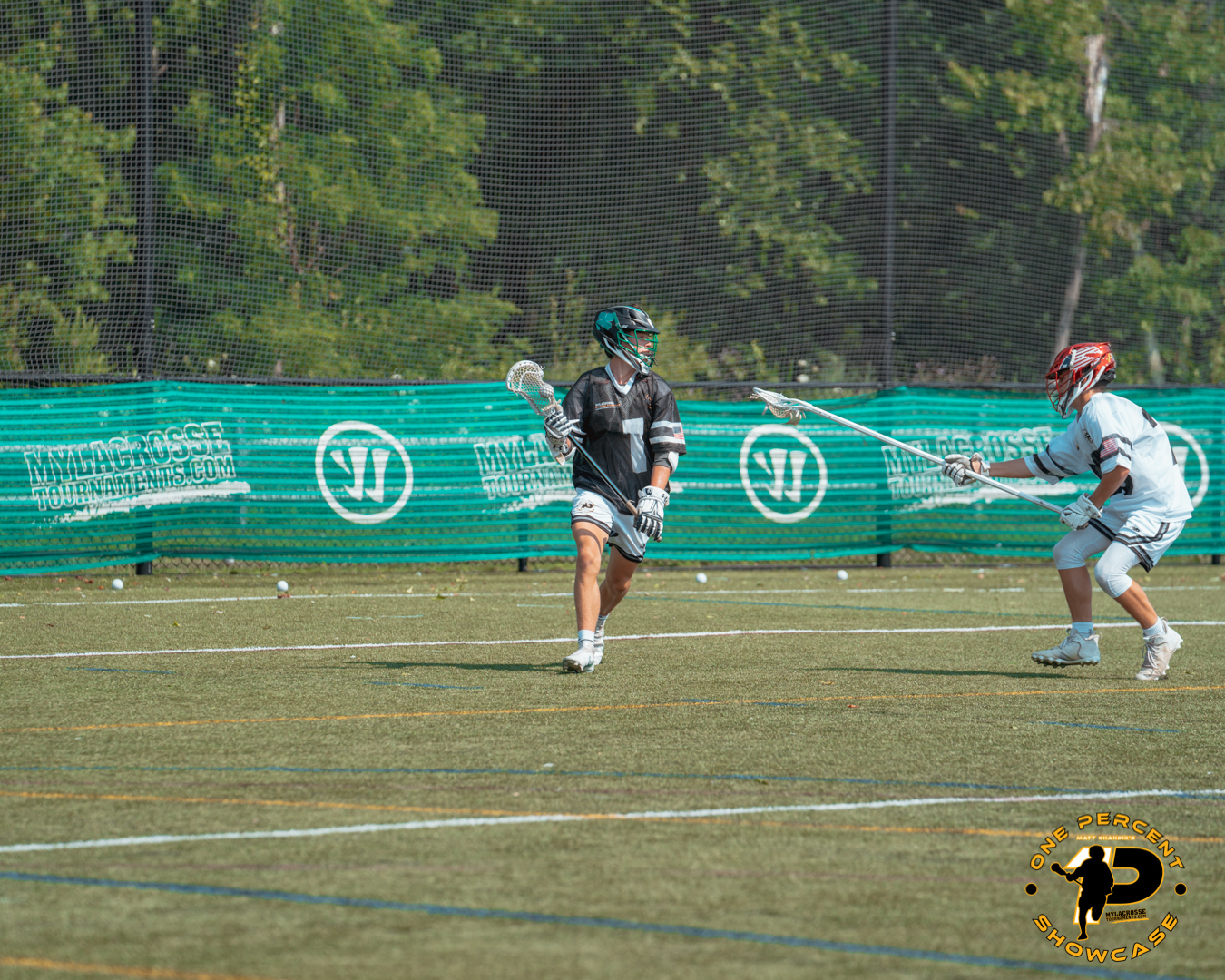 No. 1 Tuck Gilbane, attack, Noble & Greenough (Mass.) / Laxachusetts
Gilbane had a productive day and was enjoyable to watch, particularly as he used his change-of-direction ability and agility to shake defenders. He uses his body well and he has a number of effective moves at the island. The righty from Noble and Greenough has a bright future, especially with how hard he can snap the ball. If he can fine tune his dodging a little bit, he'll be unstoppable. 
No. 2 Conrad Burki, attack, Brunswick (Conn.) / Express North
All-Star. Burki has a deadly hesitation move and he uses his body well to get to the island. He plays with his head up, makes the correct read progressions on offense, and he was effective in the two-man game from behind and on the wings. Burki has a good handle in tight and he's patient in setting up his moves, particularly when looking for his preferred question mark on the island.
No. 4 Richard Daloia, attack, Seton Hall Prep (N.J.) / BBL
Daloia is able to make changes to his dodges to avoid being constantly peppered by defensive players with hard checks. He's an intelligent and tactically sound player who showed he can finish around the crease. He's able to maneuver effectively without the ball, and he fully understands the intricacies of team offense. 

No. 5 Joshua Haarmann, attack, St. John's Prep (Mass.) / NE Twisters
One of the most physical attackmen at the event, Haarmann makes first contact with his defender, a skill that many young attackmen have difficult doing in addition to finishing in front of the goal. He started off the day in tremendous fashion by getting on the board early. 
No. 6 Brian Box, attack/midfield, Marple Newtown (Pa.) / Team Ten
The younger brother of '22 Cornell commit Charlie Box, the younger Box excelled defensively all day long.  Several midfielders made an attempt to dodge him from behind the cage with little to no success. He was aggressive on offense and was able to draw a slide. He is well-coached, coachable, and his effort never flagged in the heat. A true two-way midfielder who excelled in transition.
No. 7 Gary Merrill, midfield, Bayport-Blue Point (N.Y.) / Team 91 LI
All-Star. Gary was one of the best on-ball defenders at the event. Everything he did on offense, defense, and in transition was done with tremendous effort. On offense, he can get the party started in the alleys by drawing a slide. Merrill pocketed a handful of impressive goals, including an absolute missile of a high-to-low stepdown that popped a water bottle. 
No. 8 Brady Winter, midfield, Horace Mann (N.Y.) / LI Express
Brady's skills are across the board: he protects his stick well, changes direction on his dodges with ease, and he can score with his off hand. He did things with ease that other midfielders at this age have a difficult time doing and was one of the more offensively-productive middies at the event. 
No. 9 Zeke Merchant, midfield, Wheaton (Ill.) / True Illinois

All-Star. Fast, fast, fast! There's a whole lot to like about his game. Excellent on-ball defender. Very tough kid.
Merchant is a phenomenal athlete, but he doesn't just rely on that to make plays. He shoots it well on the run, can handle the ball well with his off hand, and he's a very good on  ball defender. He demonstrated tremendous toughness in his desire to pick up contested ground balls. Merchant was one of the most talented players at the event.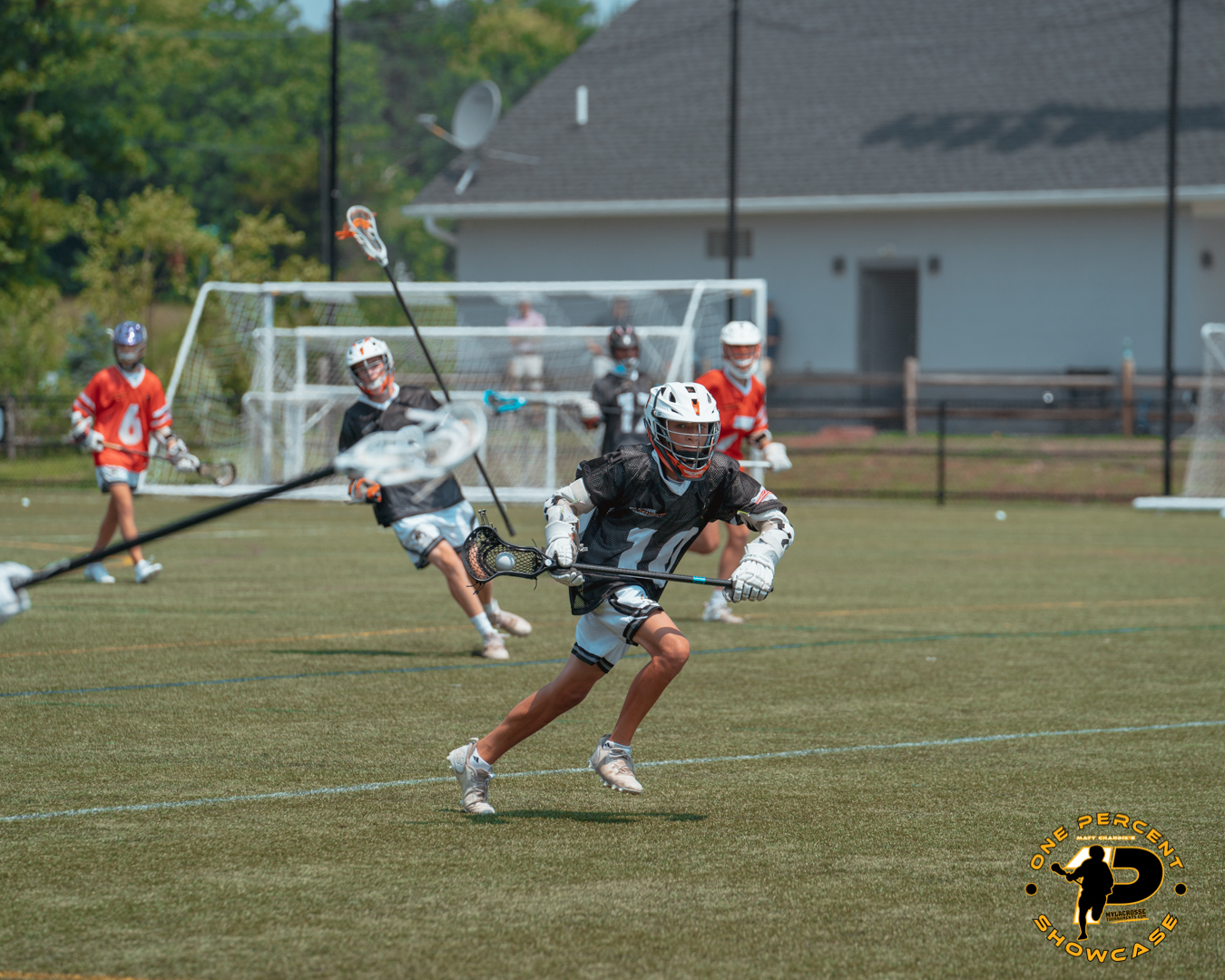 No. 10 Matthew Kelley '26, midfield, Parkland (Pa.) / Tigers XXVI
Kelley has several skills that make him an appealing midfielder. He showed his ability to defend the ball both on and off the ball. Additionally, Kelly understands how to occupy his man on offense and move without the ball. He's sophisticated, highly skilled, and showed a ton of toughness in playing up against the best '25s in the country as a true '26. 
No. 11 Owen Magee, midfield, Lovejoy (Texas) / LI Express

All-Star. Magee is skilled, smart, and patient. He put pressure on his defender by dodging within the framework of his team's offense throughout the day. He had a number of nice cuts to open space and also made nice plays in traffic. Magee also played tough defense throughout.
No. 12 Kevin Magee, midfield, Lovejoy (Texas) / LI Express
Magee had a lot of similar skills to his brother. He made a number of smart plays throughout the day, including a great off-ball cut to finish off a feed from his brother against the Red team. Magee also showcased some solid vision throughout the day.
No. 13 Dylan Baumgarth, faceoff midfield, Northport (N.Y.) / Igloo
Baumgarth competes exceptionally hard on ground balls and finds the ball well in traffic. He flashed a number of different exits and adapts well to different counters sent his way. Baumgarth has a great frame to grow into and he also showed soft hands when handling the rock.

No. 14 Justin Daubert, faceoff midfield, Owen J. Roberts (Pa.) / Big 4 HHH
All-Star. Daubert was a consistent force at the faceoff stripe and used his tenacity well to fight back against counters. He repeatedly showed quick hands and a handful of different exits and communicated well with his wing men. Daubert handled pressure well throughout the day and had a particularly nice fast-break high-to-low goal against the Red team.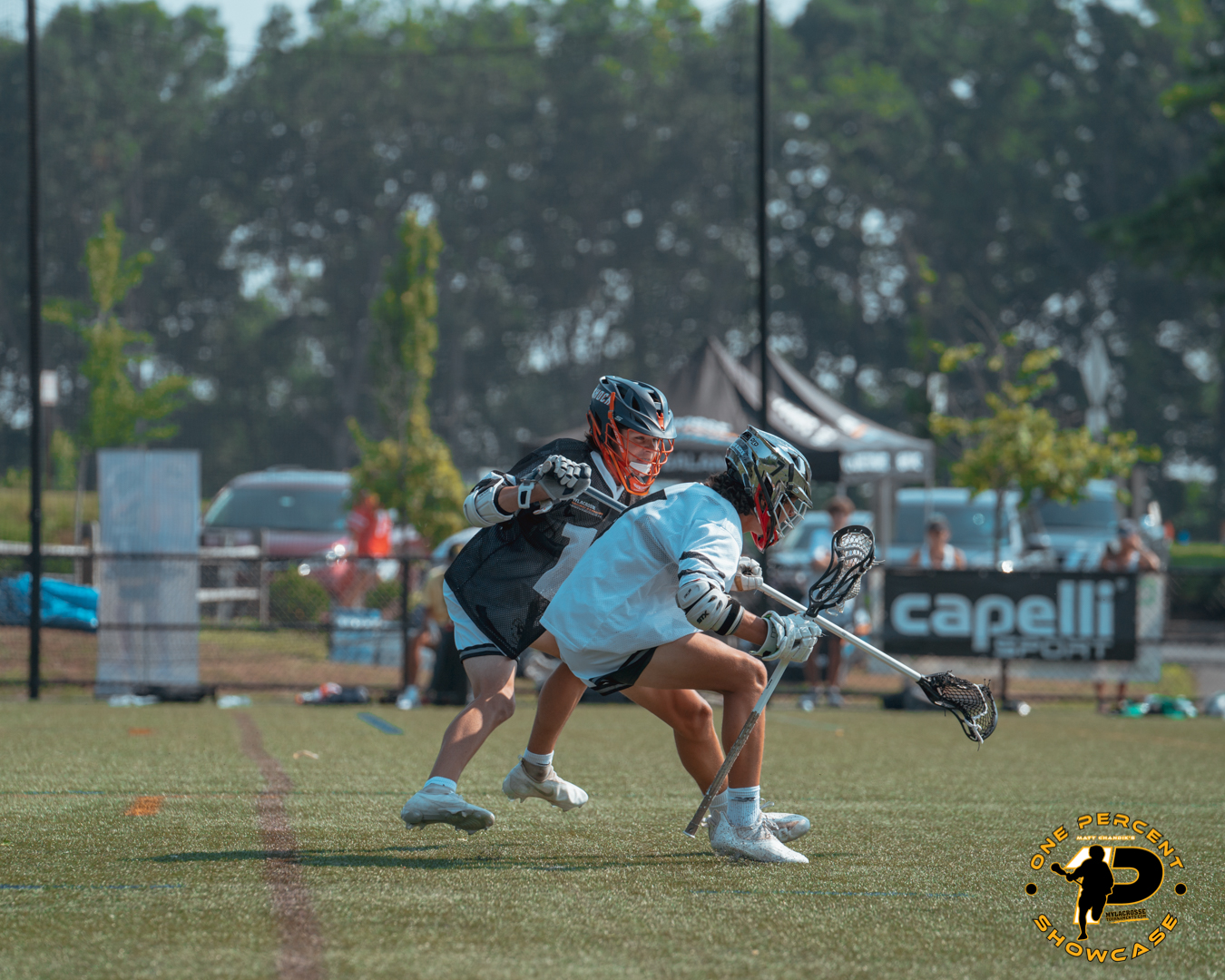 No. 15 Joseph Filardi, LSM, Half Hollow Hills West (N.Y.) / Team 91 LI Shock
All-Star. The younger brother of Penn State defenseman Gerald Filardi, the younger Filardi was quietly effective throughout the day. A tall lefty who runs well, he's very poised and patient and effortlessly covers a ton of ground. He doesn't throw a ton of checks because he doesn't have to since he's always playing under control. Filardi did a nice job on the ground, too.
No. 16 Gardner Ely, defense, Darien (Conn.) / Eclipse
Ely is a fundamentally-sound defender who keeps his stick out in front of him at all times. His footwork was excellent throughout as he flashed the ability to change directions and transition from shuffling to side running. He's got a good frame to get bigger, too. Ely seemed to always be aware of what was going on around him in off-ball defense.
No. 17 Bo Popham, defense, Delbarton (N.J.) / Team 91 Maryland
All-Star. Popham showed an incredibly active stick, flashing a number of eye-popping ground balls. On one sequence, he drove a lefty away from the cage, forcing a low-percentage shot, and he effortlessly snagged the ground ball after the shot harmlessly rolled away from the cage. Popham collapses well in help defense and did a nice job of getting under his matchup to control leverage.
No. 18 Kole Roberto, defense, Governor's (Mass.) / NE Twisters
All-Star. Roberto's a fundamentally-sound and disciplined defenseman. Well put together with good size, he had a handful of impressive sequences where he forced attackmen into low-angle shots. He had one particularly impressive play where he recovered with a timely over-the-head check for a caused turnover on the crease, then picked up the ground ball and tossed a dime of an outlet to a streaking midfielder. 
No. 19 Ryan Slomsky, defense, Horace Greeley (N.Y.) / Express North
Slomsky showed an advanced knowledge of where to push his matchup. He did an excellent job of denying his man from getting to high-danger areas. He wasn't afraid to press out and challenge attackmen to get around him.
No. 20 Frank Argilagos, defense, Rumson-Fair Haven (N.J.) / Leading Edge
All-Star. A tall lefty, Argilagos flashed a terrific handle and showed the ability to pick through traffic to collect those ground balls. He timed his double teams well and can cover a ton of ground. When he stays low, he can move guys around, but he just needs to get a tad more consistent about that.
No. 21 Chandler McClements, goalie, St. Sebastian's (Mass.) / Laxachusetts
All-Star. Tall and well-built for a '25, McClements was a consistent force throughout the summer for a great LXC team, and he kept that up in earning the All-Star nod. He's very patient in the cage and baits shooters well, and he's poised throughout. McClements showed that he can come up with 1v1 saves and he rarely gives up goals that he shouldn't.
No. 22 Griffin Cardillo, goalie, Holly Springs (N.C.) / Team 91 Carolina
Not overly big, but makes up for it with his ability to get his hands across his body to take shots away. He had a number of tough off-stick hip saves – never an easy thing – and made solid decisions in the clearing game. You'd like to see him challenge shooters a bit more to help make up for his lack of size even more.
No. 23 Will Oliverio, LSM, Fox Lane (N.Y.) / Team 91 Tristate
Oliverio is a skilled, athletic pole who played well within the team concepts. A fundamentally-sound player who easily snared a handful of ground balls, he's not overly flashy but consistently got the job done throughout the day.
White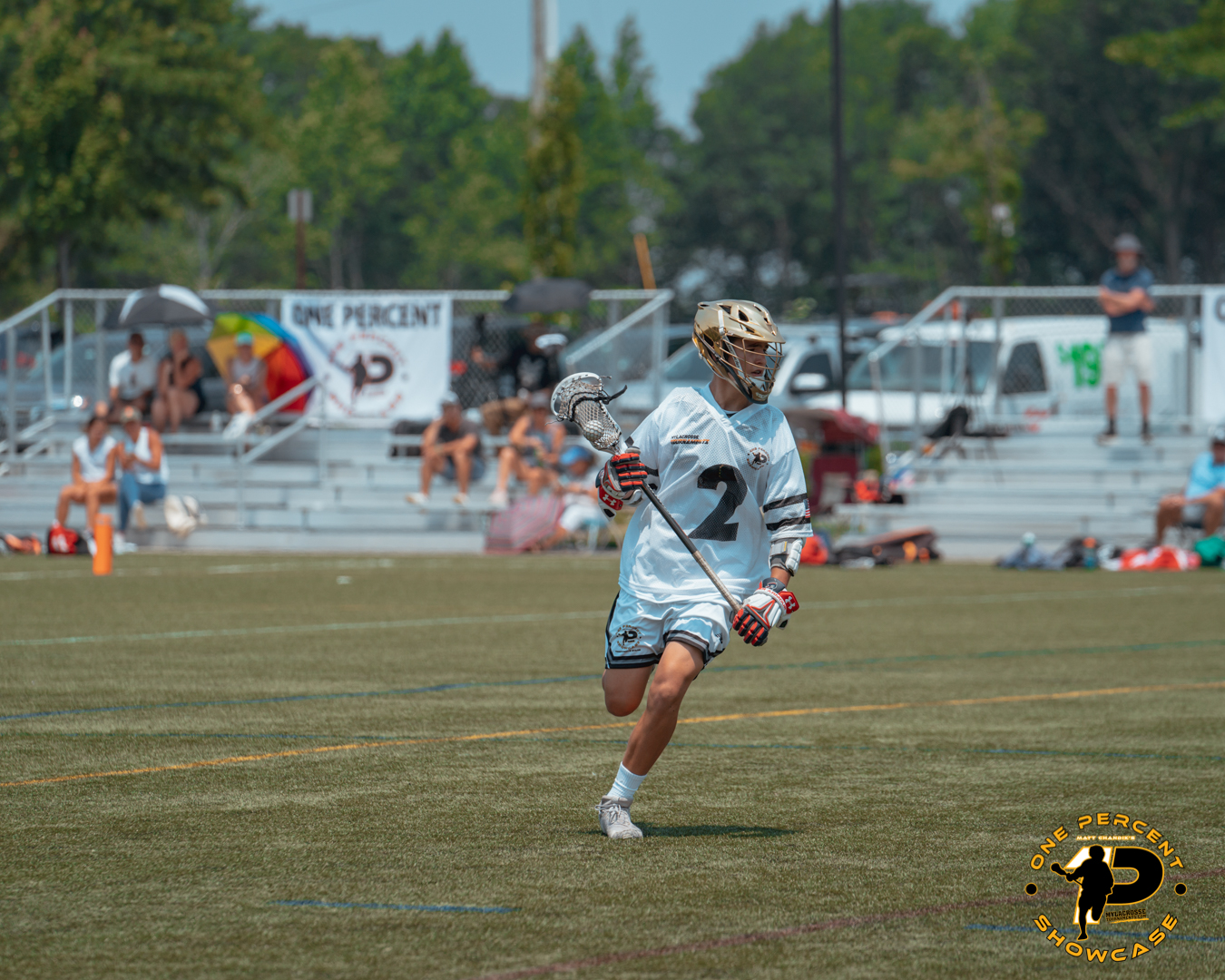 No. 2 Cormac Scane, attack, Detroit Country Day (Mich.) / Cherries
All-Star. The younger brother of Tewaaraton finalist Izzy Scane, Scane showed that he's picked up a thing or two from his older sister with his ability to score goals. He eviscerated the back of the net with a low-to-high crank off of a Preston Evans pass. Scane showed really good off-ball movement to get open on the back side, but he's also comfortable as a dodger in getting top side to unleash his shot.
No. 3 Peter Falk, attack/midfield, Delbarton (N.J.) / BBL
All-Star. Falk is a tall attackman who dodges hard and changes speeds effectively. A strong shooter who puts some power into it, and he works well off-ball and can change shooting angles well. He has the potential to become a game-changer if he can add some size to allow him to make more plays in traffic.
No. 4 Matthew Byrne, attack, Horace Greeley (N.Y.) / Express North
Byrne checks off a lot of the boxes that you love to see from an attackman. One of his best traits is that he goes hard all the time, whether it's on his dodges, rides, box outs on ground balls, etc. Byrne just goes all out. He had a number of impressive feeds, including setups for Jake Bair and Kimo Kouletsis. Byrne kept his head up and looked to involve his teammates often, and he made a bunch of little plays.
No. 5 Preston Evans, attack, Belmont Hill (Mass.) / Laxachusetts
All-Star and All-Star Game Offensive MVP. The son of Laxachusetts director Dave Evans plays exactly like you'd expect a coach's son to play at attack. Very cerebral both with and without the ball in his stick, Evans showed off a balanced game, setting up teammates and scoring a bunch on his own. He has a terrific handle and oozes skill. He's most comfortable as a scorer from inside of 10 yards and he's deadly from inside.
No. 6 Kimo Kouletsis, attack, The Woodlands (Texas) / Team 91 LI Shock
All-Star. There isn't a whole lot that Kouletsis can't do. He was the best offensive player in the Shock's run to a World Series title, and he kept that blistering pace up at One Percent. Very dynamic, Kouletsis crossed up a number of defenders with his shiftiness. He works very hard to get to his spot and absolutely hammers the ball. Kouletsis goes hard to the rack and rides very hard.
No. 7 Anthony Drago, midfield, West Essex (N.J.) / BBL
All-Star. Any discussion about the best '25 in the country has to include Drago. Very skilled and athletic, he's taller than just about everyone on the field and can run by them all. He's not afraid to use his left hand and can rip it with either hand. Drago draws an early slide every time and is cognizant of the attention that he gets, and it opens things up for his teammates. He's almost unguardable 1v1 and was a significant presence on the faceoff wings.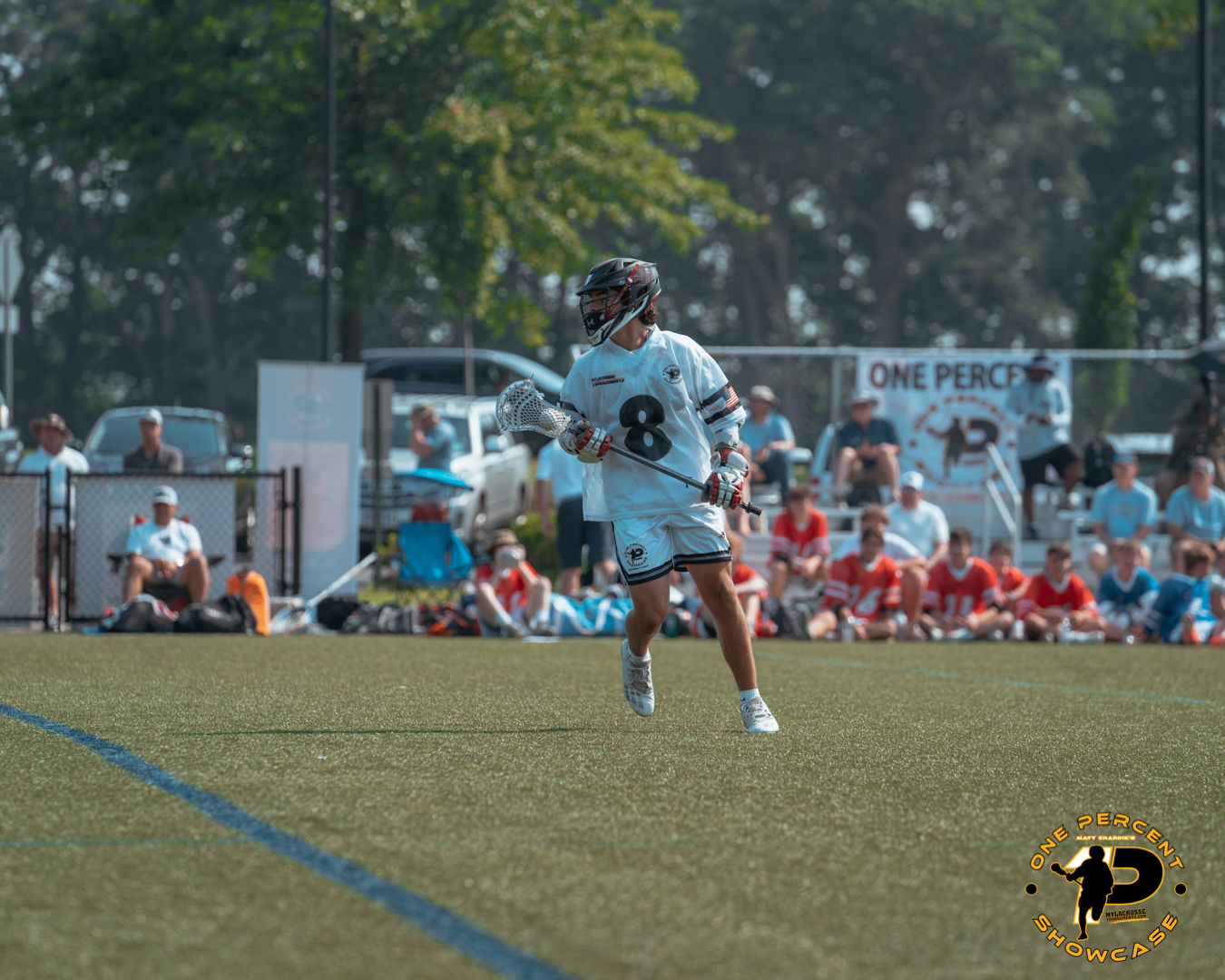 No. 8 Luke Bair, midfield, St. Paul's (Md.) / Team 91 Maryland
One of the best players from the undefeated NLF champion Team 91 Maryland squad, Bair is smooth and makes a lot of smart decisions. He can draw a double on the dodge and knows where the open space is going to be for him as a passer. Bair did an excellent job of cutting to open spaces and didn't shy away from using his off-hand, either.
No. 9 Will Kubie, midfield, Independence (Va.) / VLC
A tall midfielder who did his best work on the defensive end and on the faceoff wings, Kubie showed that he can get up and down the field with ease. He picked up a couple of impressive ground balls on the wings, picking his way through traffic to do so. You'd like to see him become more assertive offensively.
No. 10 Nathaniel Mason, midfield, Milton (Ga.) / 3d New England
Mason understands how to impact the game in a bunch of different ways. He made a handful of little plays that wouldn't show up in the box score, but they're the types of plays that you need to make in order to win. He understood how to get open to get a pass on the clear and smartly came back to help his goalie on a couple of occasions. On another play, he drew a double and tossed it back side to Kimo Kouletsis. His best play, though, came when he got a ground ball, took a beating on the clear from three or four players and kept moving. The sequence ended with him finding Cormac Scane on the back pipe for a goal.
No. 11 Gavin Lynch, midfield, Chaminade (N.Y.) / LI Express
The younger brother of Notre Dame freshman Will Lynch, Lynch showed off some of the same skills that made his brother a five-star recruit. He's got plenty of shiftiness on the dodge, something he showed on one of the nicer goals on the day where he shattered a defender's ankles with a split dodge and ripped home a low-to-low hammer. Lynch has shake, agility and athleticism, and he can absolutely launch some rockets with his right hand.
No. 12 Walker Bright, midfield, Berkshire (Conn.) / Express North
An athletic and savvy midfielder who showed off excellent footwork throughout the day, Bright got up and down the field and made his mark all over the field. He had a particularly impressive give-and-go where he finished off a Preston Evans pass with a smooth BTB goal.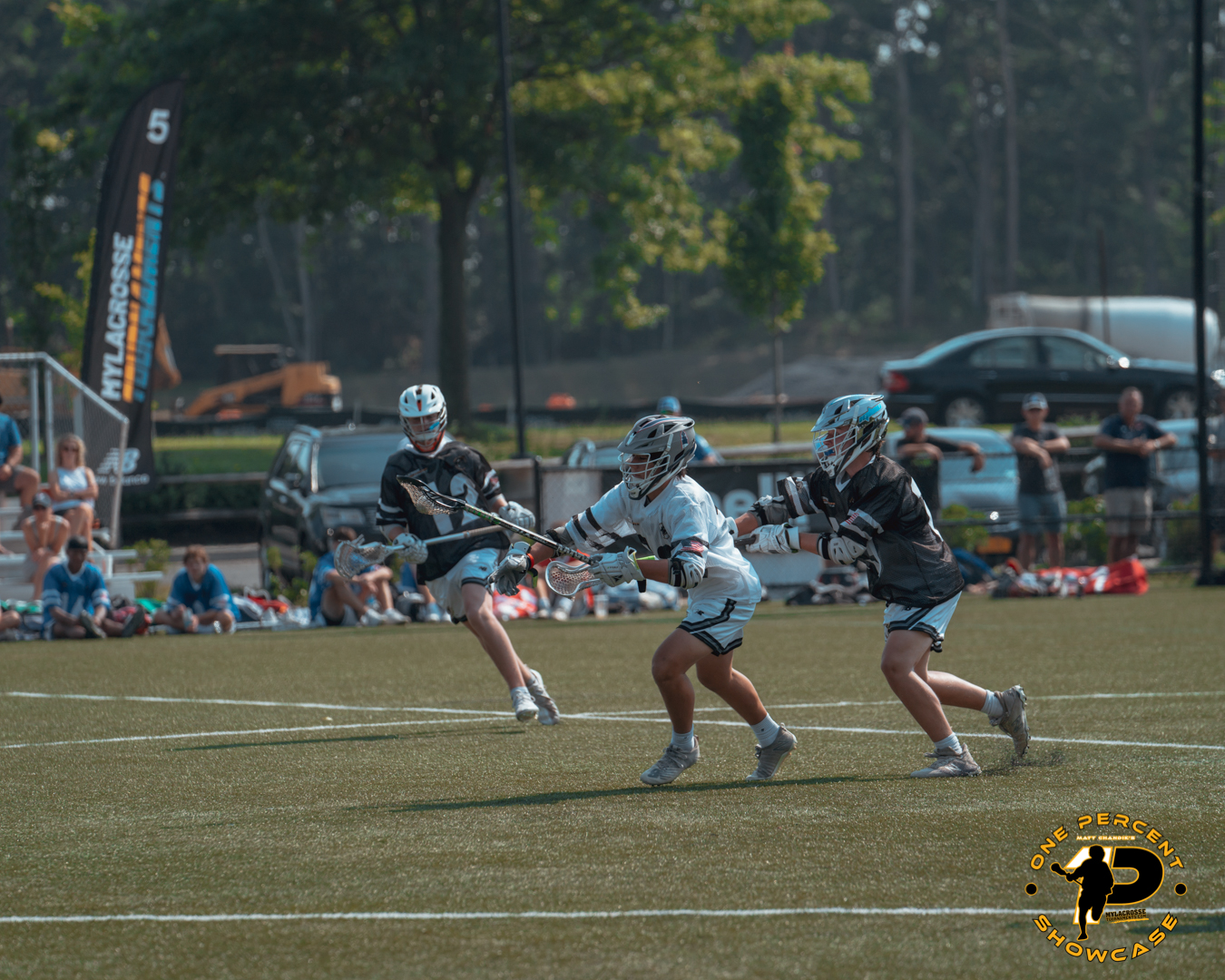 No. 13 Eli Friedman, faceoff midfield, Belmont Hill (Mass.) / 3d New England
All-Star. Friedman did a superb job of mixing up his moves and exits. He competed hard and was always in the middle of ground balls, and he showed excellent patience with the ball in his stick. Friedman knows where to go with and without the ball in his stick, including one play where he ran to the near pipe to set up a backside lane for a tap in goal. He boxed guys out well, smoothly handled the rock and communicated well with his wing men.
No. 14 Asher Lewis, faceoff midfield, Princeton Day (N.J.) / Jersey Express
Lewis used his quickness and speed to offset his smaller stature. He won forward, backward and to his wing men. Lewis really explodes out of his stance and is tough to slow down if he's able to hit the open field, where he routinely made the right play on the break.
No. 15 Aharon Bloshuk, LSM, Academy of the New Church (Pa.) / Duke's
There's not a whole lot to not like about Bloshuk's game. He doesn't have great size, but he has everything else, including the energy and feistiness that you love to see out of an LSM. Bloshuk got involved offensively, rounding out a great transition run with a back side skip pass to go along with a beauty of a stepdown high bouncer. He gets his nose dirty and brings plenty of aggressiveness to the middle of the field.
No. 16 Oliver Skeean, LSM, Walton (Ga.) / Thunder
Close to six feet already with a long, lanky frame, Skeean's going to be really good once he starts hitting the weight room. The stick work and lacrosse IQ are already there, and as he adds thickness to his frame, he'll be able to become more of a bully as a defender. He's very patient when he's getting dodged and understands where guys are trying to go, so he cuts off their path with ease.
No. 17 Patrick Hiebert, defense, Brunswick (Conn.) / 2Way
Hiebert has an argument to make as one of the best defenseman in the class at this early stage. He is fantastic. He's extremely physical and aggressive and looks physically mature beyond his years. He had a bevy of caused turnovers with timely, precise checks that left their mark. When he gets under guys, they move. Hiebert has an incredibly high ceiling.
No. 18 Brian Delaney, defense, Springfield (Pa.) / Duke's
A tall, athletic righty, Delaney did a great job of being around the ball and getting his stick in passing lanes. He had an impressive shot block with his stick where he collected the ground ball and ran it down to the other end. He could stand to a little more sandpaper to his game to go along with his range and coverage ability.
No. 19 Jason Pagano, defense, St. Joseph (Conn.) / Eclipse
Pagano covered a lot of ground with relative ease and did an excellent job of getting his stick in passing lanes and on attackmen. He made a great play on a transition 2v1 where he denied a pass that should have been an easy backside dunk. Pagano later added a trail check to prevent a surefire goal and generally made life tough for attackmen.
No. 20 Matthew Kamon, defense, Freedom (Va.) / VLC
Quietly effective throughout the day, Kamon showed off an understated but smart game overall with his approaches and ability to stay between his matchup and the cage. A very athletic defender, Kamon didn't get check-happy with his man, opting to simply use his leverage and angles to keep opponents away.
No. 21 Tanner Whitehouse, defense, Boston College (Mass.) / Laxachusetts
Part of a very good LXC defense, the tall lefty picked up the pace as the day went on. Another quiet but good defenseman, he showed an excellent stick throughout, including on one particularly good play where he snatched up the ground ball by the end line and weaved out of pressure. Whitehouse also has a ton of range and can run with just about anyone.
No. 22 Nicholas Schiliro, goalie, Harborfields (N.Y.) / Igloo
All-Star. Schiliro showed good footwork and fluid movements throughout, consistently gobbling up shots that he needed to have and sprinkling in some high-level saves. A shorter goalie, he was very tough to beat low, turning aside a number of worm-burners.
No. 23 Garr Long, goalie, Eaglebrook (Mass.) / 3d New England
Poised in the cage throughout, Long tracked shots well and made dropped well on low shots. He had a couple of saves where he had to come across his body and tossed aside some tough shots. Long had one great sequence where he had a 1v1 denial and then immediately snapped the ball into Anthony Drago's stick for a clear.